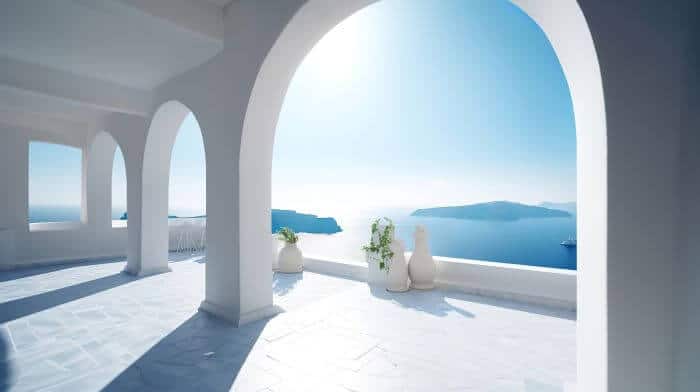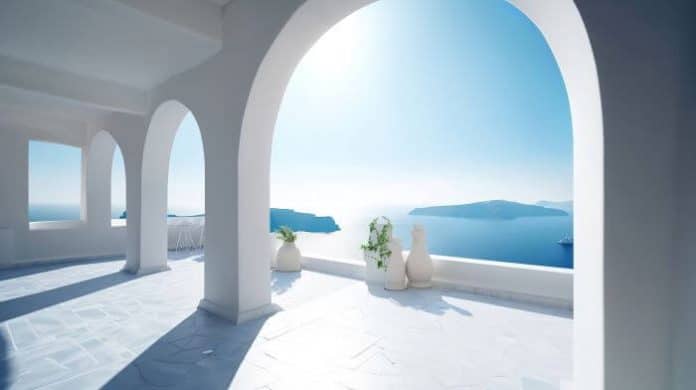 Last Updated on 18th April 2023
With so many options when choosing a rental house for family holidays, it is essential to take some time to assess all of the available information.
The first step is to determine your budget, which can really narrow down the available options from the start to save time. Knowing what amenities are necessary and which are not will also help with this process, and make sure to read reviews from previous renters to get a real understanding of what the accommodation offers.
It is also important to research the area where the property is located before booking. Taking time to learn more about local attractions, restaurants, transportation, shopping, etc., can help you find the perfect place for your family's holiday needs. Considering these steps, you can find the ideal rental house for your next family vacation in no time!
Planning Ahead
Planning ahead for the perfect family vacation rental is critical to ensuring a memorable and enjoyable experience. It is essential to carefully consider any potential rental's budget, location, size, amenities and features. To ensure satisfaction with the final decision, researching online reviews of the property and regulations the owner or agency sets can provide valuable insight. Additionally, some tips can be utilized when selecting a holiday rental.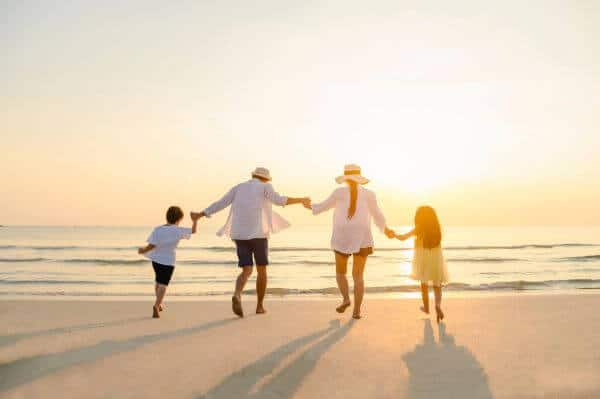 Establishing A Budget
Budgeting ahead is essential in securing any appropriate family friendly holiday cottages. Establishing a vacation rental budget will help narrow down choices and save time while searching for properties. When planning a family vacation, establishing a budget is key. Considering all the costs associated with the rental house and the holiday itself is essential.
Rental fees should include the main house and any available and additional amenities. Vacation costs should consist of airfare, meals, transportation, and entertainment. Additionally, it is important to factor in extra expenses such as laundry or cleaning fees.
Once these factors have been considered, it is time to decide which options best fits your family's budget. Research rental properties online easily for your chosen dates and filter out what is booked out. Look at multiple sites as often have the same properties but may have different pictures or uniquely informative descriptions or reviews.
Be sure to review the details of each rental option carefully before committing, and make sure you have an adequate number of bedrooms, amenities and features, including swimming pools, hot tubs or game rooms.
Finally, researching restrictions such as pet policies or age requirements will help ensure that all family members have access to the desired property before booking it.
Location Considerations
Factors such as proximity to attractions, restaurants, award winning theme parks, areas of outstanding natural beauty, stunning scenery, and other activities should be taken into account to ensure a enjoyable and memorable family vacation.
Reviews from other renters may also provide helpful information on how suitable a particular property would be for family holidays and things to do in the area.
A beachfront property may be ideal for those seeking ocean views and swimming opportunities. Alternatively, a city centre property might provide easy access to public transportation and nightlife activities.
For those seeking a more rural experience, consider short-stay properties situated near hiking trails, woods, open spaces or scenic drives. Additionally, look for amazing properties in quiet neighbourhoods with nearby parks and restaurants. No matter the preference, there is something to suit everyone's needs when renting a family vacation house.
When searching for the perfect location for your next family getaway, consider all these factors carefully. Considering budget limits and desired amenities will help narrow the search and ensure that travellers find the perfect place to stay during their time away from home. Remember that finding the right rental house can make all the difference in creating lasting memories on your next family vacation.
Size Requirements
The number of family members and the necessary sleeping arrangements will determine the square footage needed to accommodate everyone comfortably. And it's not just beds, it's also seating for dinner, games and chilling in the sitting room.
Vacation rental properties typically list their sleeping capacity, enabling families to easily assess if their group size can fit within the allotted space. Ensuring that all family members have enough room to move around during their stay and that sleeping arrangements are comfortable is vital. It may sleep enough, but this number could include sofa beds, twin rooms and even bunk beds.
If a property's square footage or sleeping capacity does not meet your family's needs, it is essential to look for a different accommodation option. Holiday rentals come in many sizes and shapes, each with its own family friendly features and amenities. Researching and comparing other rental houses could save time and money in finding the perfect vacation accommodation for your entire family.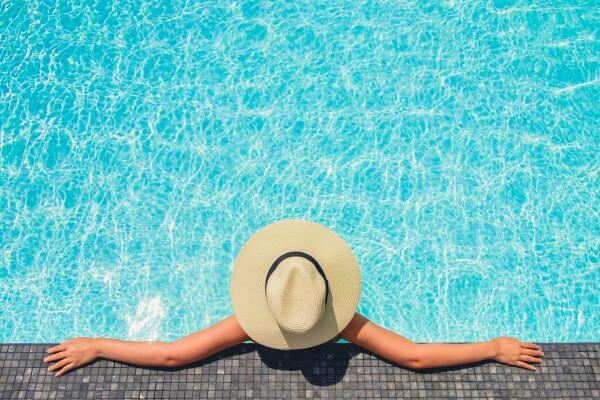 Amenities And Features
When selecting a rental house for your next family vacation, you should consider many amenities and features. Hot tubs, boat docks, games rooms, pet friendliness, outdoor swimming pools, tennis court and full kitchens are must-haves.
Ask questions regarding the age of appliances, hot tubs, pools and other features when booking the property to ensure your vacation will be enjoyable and comfortable. All of these features can enhance vacation experiences for everyone involved.
Fireplaces provide a cosy ambience in the evenings. Cable TV and WiFi access cater to those who need to stay connected. The air conditioning ensures comfort even during hot summer months. Balconies offer spectacular views of the surroundings and provide a quiet spot to relax.
It is also important to remember that some rental properties have restrictions on the number of people or pets allowed in the home at any given time; make sure you know what these limitations are before making a reservation so that everyone can enjoy their trip together without worry or concern. With so many details to consider, researching holiday homes ahead of time can help ensure that you get the best fit for your family's vacation needs.
Researching Reviews
When researching, finding reviews about child friendly activities, bedrooms, historic castles, and overall accommodation are essential. Vacation rental reviews provide important insights into the high standard and quality of the property and can help you decide whether it is suitable for your family.
Reviews give an overview of the amenities and services offered and feedback on any issues encountered during previous visits. Family vacation reviews also provide helpful tips and advice on how to get the most out of your stay.
Holiday rental ratings can help you quickly identify the best options to consider; they indicate past customers' satisfaction with their experience, and help you determine which rentals offer value for money.
Genuine feedback can give a more detailed account of both positive and negative experiences, and although standards vary, it's good guidance in what to expect. It all helps you make an informed decision when selecting a suitable rental house for your perfect getaway.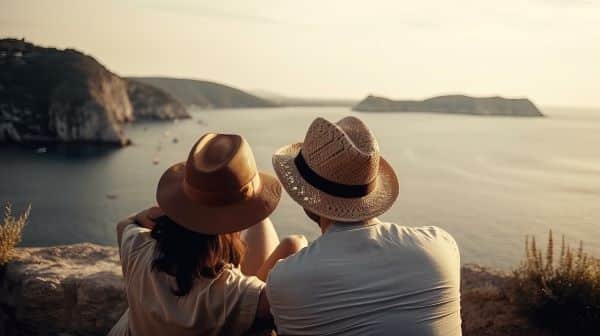 Conclusion
When planning for a family vacation, it is important to consider all aspects of the rental house before making a decision. Establishing a budget, determining location and size requirements, and researching amenities and reviews can make the process easier to ensure that everyone in the family has an enjoyable stay.