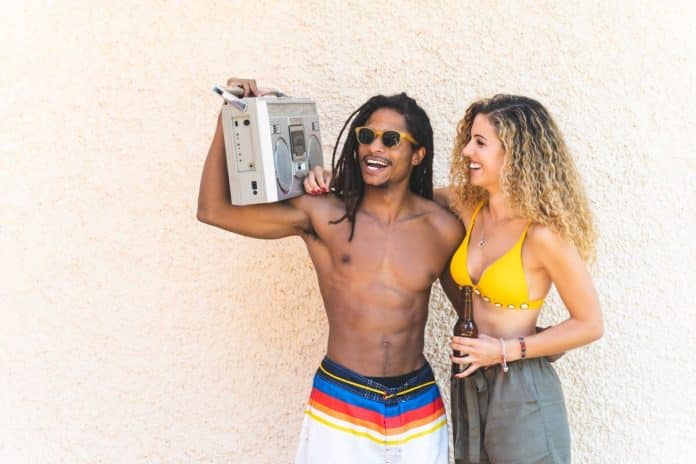 Last Updated on 27th October 2023
The warm weather season is approaching, so it's time to kick pants to the curb and replace them with high-quality swim trunks that will make you look and feel good during your beach vacation. When looking for the best summer garment, mens designer swimshorts are unparalleled. They are made of quick-drying fabric and incredible designs, so you can wear them confidently as you fill your soul with joy while experiencing the greatest adventures in the sun.
In this blog, we will take a look at the best swim shorts to buy for this summer, so read on!
Swim shorts with white stripes
If you want to show off a Parisian style, look no further than swim shorts with white stripes. They are among the biggest swimmer trends in 2023, and they balance style and nonchalance only as a French does! Bold vertical stripes stand out in particular because you can easily pair them with a simple T-shirt and espadrilles or flip-flops for footwear.
Suppose you aren't beach body ready; there's no need to worry, as bold stripes are a real game-changer. If you're slim, opting for swim shorts with horizontal stripes is a great way to add extra width. On the other hand, vertical stripes are suitable for those who carry some extra pounds, as they can elongate your body.
Shorts with floral prints
Botanical prints are no longer just a female favourite – they have now become a daily essential for men as well! Luckily, many eye-catching options are available to fit everyone's style. While nothing can beat bright colours during summer, some men may prefer a more subtle option, such as a moody dark-floral pattern. Suppose you avoid printed clothing pieces all year round; this is a great opportunity to get them into your life without worrying that you won't find anything to match them with.
Tropical foliage and Hawaiian prints are both excellent choices that will make you look great. When choosing shorts with floral prints, make sure to consider your skin complexion. If you have dark skin, you should opt for a lighter background to ensure the shorts stand out. On the contrary, those with pale skin should choose a darker background for their shorts, so they don't look washed out.
Old-school shorts
Retro sportswear is prevalent nowadays, so it's no surprise that old-school shorts are also fashionable. You should complement these shorts with retro sunglasses to give off a genuine old-school vibe. Retro-inspired shorts tend to leave room for flapping, so be aware of this aspect and make sure they are lined.
A wide selection of old-school men's shorts is available, so you won't have any difficulty finding the right colour, size and design. And, if you are a smart buyer, there is a good chance you'll get them at an affordable price. And let's be honest: there's nothing better than looking your best without breaking the bank!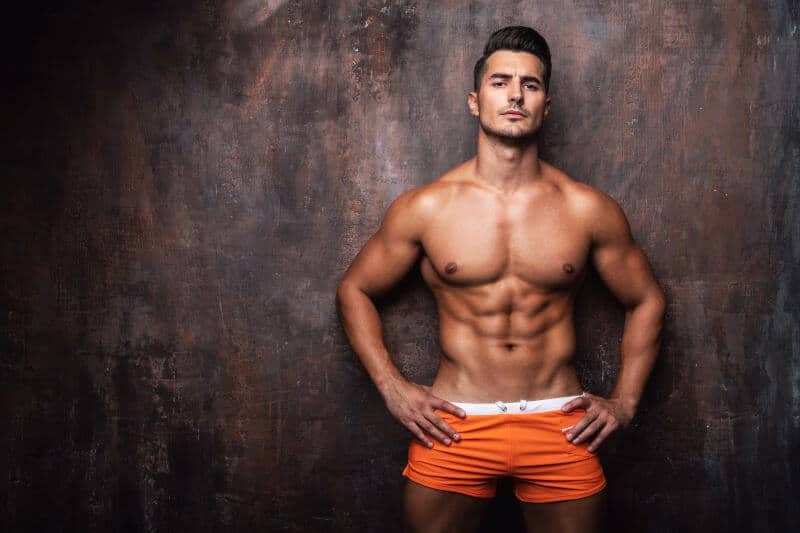 Block-colour swimwear
Block colours are a huge trend for this summer, and the most popular options are citrus shades, like yellow and orange. These bolder hues are a fantastic choice for swimwear, but remember to pick them based on your skin tone. Black should be avoided because it can have disastrous effects when exposed to sunshine.
Suppose you have a white body; consider choosing colours like burgundy, green or navy. On the other hand, if your skin is darker, opt for more vivid hues, such as lime green or cobalt blue, to help you stand out.
Last words
Swimwear is an essential clothing item to consider during summer, as it says a lot about you – perhaps more than other garments. Hence, it only makes sense to pick trendy swim shorts that suit your body and skin type.