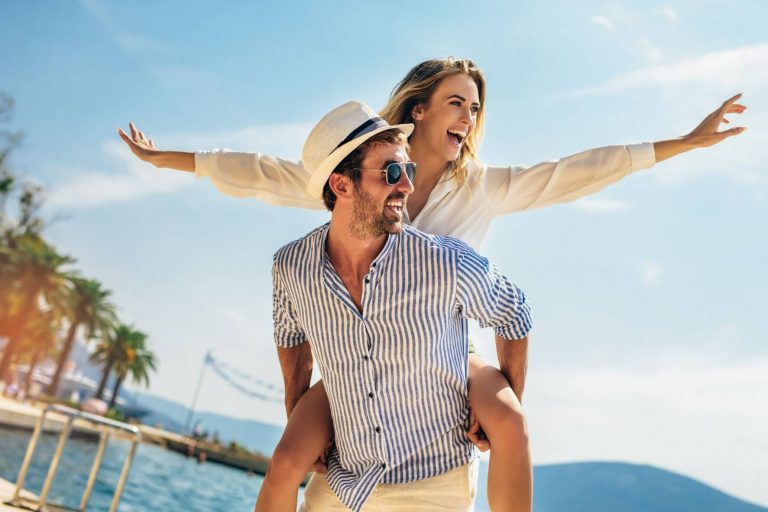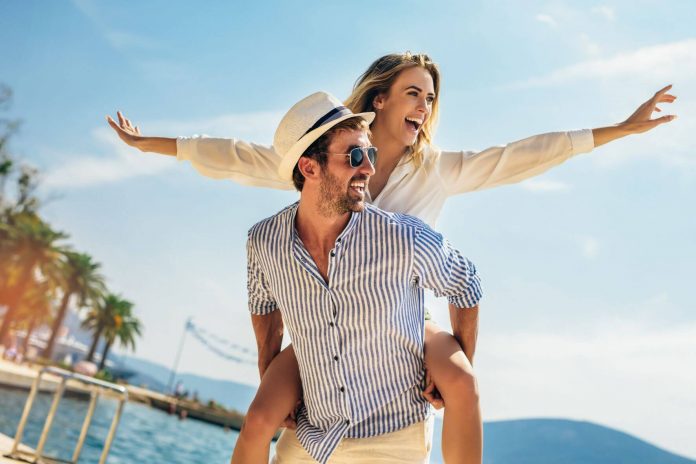 Last Updated on 13th July 2022
Summer has arrived. For us Brits that means it's time to swap out the thicker, warm clothing for some light and refreshing summer wear – and perhaps an emergency raincoat since you never know what the British weather is going to hurl at you! Refresh your wardrobe with all the essentials you need to weather the heat of the summer in style.
Though you may be focused on acquiring your summer tan and avoiding getting too warm, there are several chic and charming essentials every man needs to look stunning this summer. Here are 10 men's must-have summer essentials!
White t-shirt
Simple but stylish, a white t-shirt is a statement piece of summer outfits. Plain t-shirts are very flexible since they can be worn in almost any outfit. However, a plain white tee is the epitome of summer, and perfect for pairing up with darker shorts and a white pair of shoes.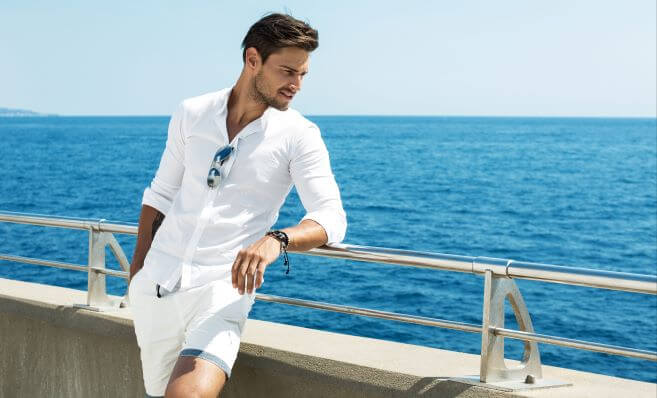 Short sleeve shirt
When we think of summer, we tend to think of the classic 'Hawaiian style' button-down shirt, and that's because short-sleeved shirts are perfect for boasting appearance and practicality. You could go classy with a T.M. Lewin shirt or go quirky with a floral shirt.
Breathable socks
Socks are essential, unless sliders or flip-flops are your footwear of choice, and wearing a pair that is breathable is essential. Do away with woolly socks and acquire a pair of breathable, lightweight socks which are cooling and designed to keep your feet feeling fresh.
Chino shorts
If anything is essential for the summer, it's shorts! There are several options for your upper half, but when it comes to your bottom half, shorts are a must-have for when the sun is beaming. Chino shorts are smart, comfy and come in an array of colours.
Canvas trainers
For a smart but casual summer footwear choice that is a little less formal, canvas trainers are an excellent footwear option to pair up with a pair of shorts and a t-shirt or polo. Canvas trainers go well with just about anything and may, if needed, dress down any formal attire. If you want to engage in any strenuous physical activity, such as walking, this footwear is suitable for doing so.
Stylish shades
Sunglasses protect your eyes from the sun's glare, while also making you look stylish and classy, so it's certainly a must-have essential that shouldn't make you think twice. For maximum style, get a pair of sunglasses with reflective lenses so that no one can see your eyes.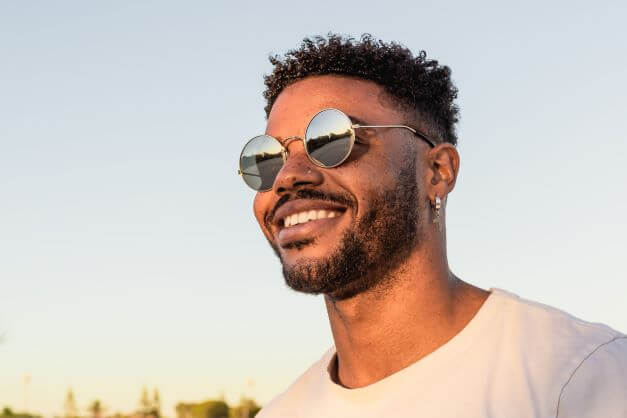 Polo shirt
The polo shirt can immediately make any outfit more formal and smarter. It can be worn with jeans or smart shorts to make you look sharp and stylish. Coming in all colours, you want to have a few different coloured polo shirts to pair up with different bottoms.
Sliders
Sliders are a more convenient adaptation of flip flops; they give you better ease of access and comfort when walking. These are an absolute must-have item for pool holidays.
Cap
Caps aren't for everyone, but they are perfect for protecting your face from the scorching summer sun and can look good when paired with the right outfit.
 Chinos
Chinos can be hard to pull off for some, but they do make for a great bottoms option in summer. Opt for dark chinos or the traditional beige if you reckon you can make them work.