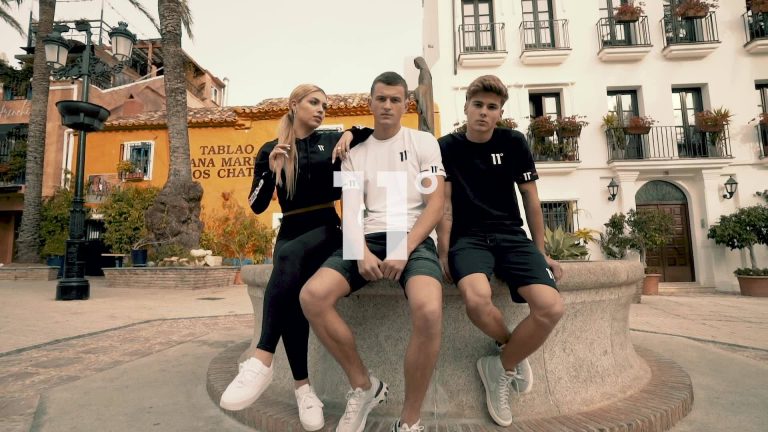 Last Updated on 15th October 2021
Year Started:2014
Who owns 11 Degrees clothing, and how long has it been trading?
11 Degrees Clothing are a UK urban fashion brand started in early 2014 by Gary Beadle and Andrew Hayton. The 11 Degrees owner and face of the brand Gary "Gaz" Beadle is well known for his reality TV appearances on Geordie Shore and Ex on the Beach.
Andy is relatively unknown but is notably until recently the owner of Urban Celebrity. The online streetwear retailer started online back in 2010 and stocked Streetwear fashion labels like Religion, Friend or Faux, Dead Legacy, Judas Sinned and Good for Nothing. In April 2013 they took on a small brand called Sik Silk. Gaz had a small clothes shop which stocked the brand, and he loved it. Thanks to his celebrity endorsement and product placement, the urban wear brand broke into the mainstream.
11 Degrees clothing was a startup in an attempt to replicate the Sik Silk success. Three months after being registered, Andy brought in friend Christian Hoyle as director. A Kendall hairdresser and restaurant owner, he had the capital to buy into the brand. Arguably the driving force behind the brand's success joined in late 2015, with Digital Marketing guru Steve Kitchen ensuring an advanced online presence. The winning combination of Gaz's fame, Andy's industry know-how and contacts, and Steve's Digital Marketing skills propelled the brand forward.
Despite Gaz coming from Newcastle, the clothing brand was always run out of Kendal in the Lake District. Urban Celebrity and 11 Degrees both the same returns address, and run operationally side by side.
Since I investigated 11 degrees originally in 2019, a lot has changed. Urban Celebrity has closed, after being taken over by JD sports. Andy had actually pulled his 11 Degrees brand out of the store due to payment issues, and now his social only has 11 Degrees on it.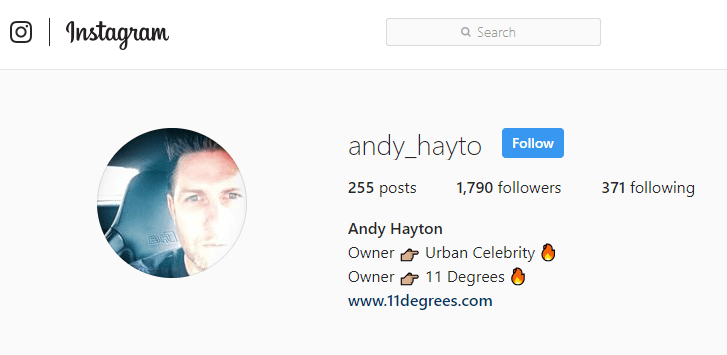 Is Gaz Beadle owner of 11 Degrees?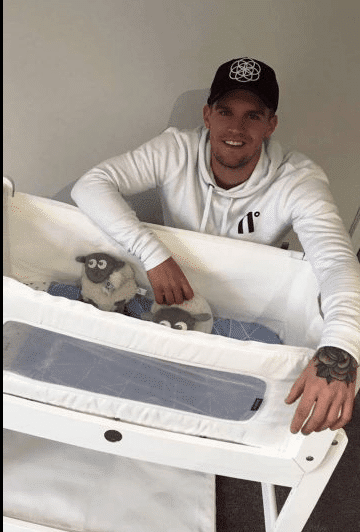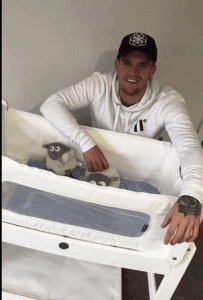 In the early days, Gaz was the main model and all over the brand website. Eleven Degrees was all he ever wore on his social media, never missing a promotional opportunity. But in 2018 the brand started to introduce new models, and now Josh Flannery is more prevalent.
There is also no mention of 11 degrees on Gary Beadles Wikipedia page which is an obvious missed opportunity. A few months prior Gaz had already quit hit MTV show Geordie Shore to focus on family life with the arrival of son Chester with Emma McVey. So it seems stepping back from the fashion business is part of the new life.
But has Gary Beadle left 11 Degrees? The answer is buried deep with the company setup and complex ownership. And you really need to delve deep for the answer. On setup (Jan 2014), it was just Andy and Gaz. January 2015, the shares split was Andrew Hayton (34%), Gary Beadle (34%), Christian Hoyle (20%), Stephen Kitchen (12%). By Feb 2016, the 11 Degrees brand 100% shareholder was North North West LTD which has not been updated with any changes.
North North West's ownership moved from personal to companies for tax reasons. The same split; Rymec/Andy (34%), Maybea Media/Steve (12%), Gary Beadle Promotions Limited (34%). Then in 2018 Hd11 Limited became the 100% shareholder of North North West, who owns 100% of 11 Degrees.
So onto HD11. At the time of writing the last article it was not updated on owners, so I incorrectly assumed Gary Beadle had left 11 degrees. This has since been updated to show that the split was NNW/Andy (42.5%), Gary Beadle Promotions (42.5%) and Maybea Media/Steve (15%). Gaz was clearly still a part of the business at that time. And it seems that it is Steve Kitchen who has left the company in recent months. And that now makes an interesting dynamic with Gary no longer in the spotlight in the same way, and Steve the drive in the marketing. But a million-pound advertising campaign will obviously help.
Why are they called 11 Degrees?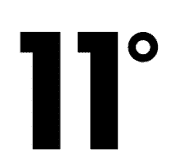 There is very little information out there about their beginnings, name or logo. With Andy being a massive Manchester United fan it could be related to Ryan Giggs number 11 shirt. It definitely has a football feel to it. Perhaps it's short for Eleven Degrees North to match the compass points of parent company North North West. Either way, their logo is a nice and easy number eleven, with the degree symbol. They had obviously learned from Silk Silk that having a clear logo means you can be found easier by people searching out the brand.
The Success of 11 Degrees
The 11 Degrees success story should all be about Gaz and his fame on Geordie Shore and Ex on the Beach. The tabloids loved his party lifestyle, which meant plenty of media exposure and free advertising opportunities. His Instagram followers grew from 1.7 million followers to 3.5m. The clothing brand also caught the Sik Silk wave at the right time, coming shortly after in their wake. Tie in the big-name link-ups with boxers Tony Bellows and Carl Frampton, DJ Ben Nicky and cricketer Ben Stokes, and continued great online presence. 
11 Degrees Clothing
The fashion brand has a large range of collections and product types for men, women and children. Including clothes like skinny jeans, t-shirts, jackets, tracksuits, etc.
The clothing brand also has authentication holograms, branded buttons and rivets. So it's easy to know what is genuine and authenticated 11 Degrees clothing. We always recommend that you buy 11 Degrees at official retailers.
Is 11 degrees a good brand?
Yes, not only have they been around a long time but their customer reviews are stong and positive.
Who founded 11 degrees clothing?
11 Degrees was originally co-founded early 2014 by Gary Beadle (Geordie Shore) and Andrew Hayton who owned Urban Celebrity clothing store.