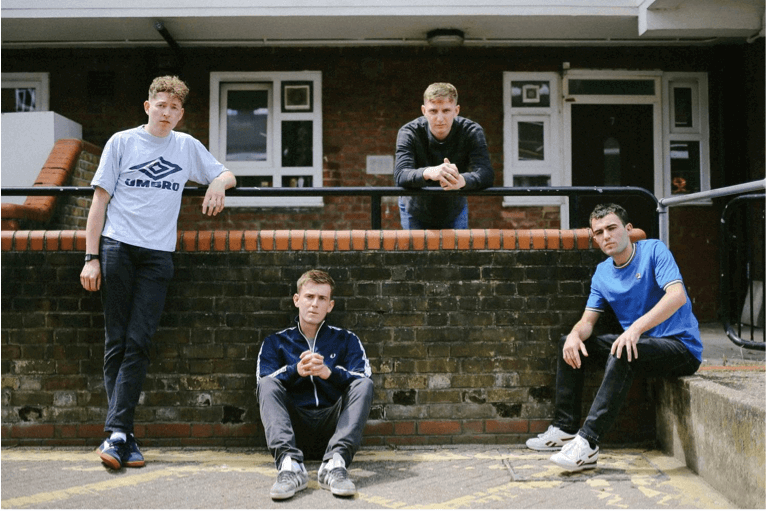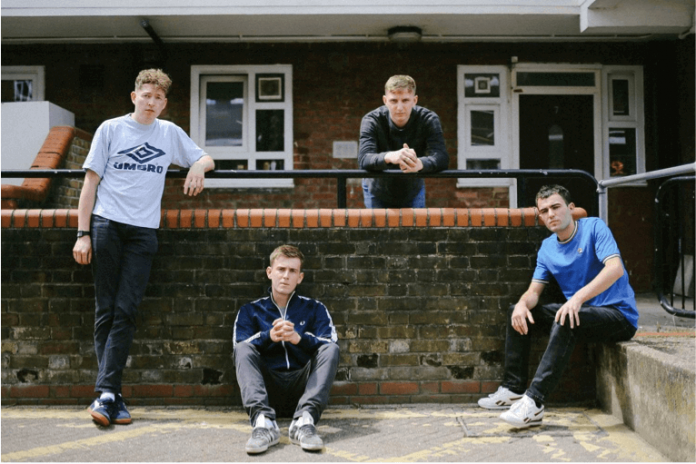 Last Updated on 15th October 2021
The Blend, long-term favourites of new music champions This Feeling, have been building an audience beyond their rock 'n' roll roots in recent weeks with their new single 'Greta Says'. Jo Whiley has repeatedly played the track on Radio 2, putting the youthful quartet (featuring the Smith brothers Dylan and Freddie) in the company of such big hitters as Wolf Alice, Tame Impala and Jungle.
The Blend speak to the concerns of their generation with 'Greta Says' with a fun and engaging song about the environmental activist. Set to an indie-electro anthem with a soundscape powered by vintage synths and post-punk guitar, it blurs the lines between Inhaler and New Order. As vocalist/guitarist Dylan Smith sings in its immediately memorable refrain: "Better do what Greta says!" 
Dylan says, "We are a young British band writing about something that's happening right now! 'Greta Says' has the potential to connect with people all over the world. This record is a turning point for us, we're taking our sound in a new direction." 
The band produced the track themselves and had the opportunity to record it in a very special location on the banks of the River Thames: Pete Townshend's Grand Cru. It's a studio built upon a repurposed barge that was custom designed by the innovative studio designer Eddie Veale back in the early '70s. The Blend were also assisted by Townshend's go-to engineer Myles Clarke.

It represents another link between the young band and their hugely influential forefathers. The Blend's drummer Francis Whitley was described as being "the closest I've heard to Keith Moon" by Andy Macpherson, and he'd know better than almost anyone – The Who have repeatedly enlisted Macpherson's talents as a mixer over the course of several decades.
All aged between 21 and 23, The Blend have been performing together since 2013 with the line-up completed by Dylan's younger brother Freddie Smith on keys and Ethan Harris on bass. Originally from Coventry, but now based in London, they were initially influenced by great British rock 'n' roll bands of the '70s before their sound naturally evolved with this latest release.
Despite their independent, DIY ethos, they've enjoyed some landmark moments, picking up support from Gigwise and BBC Introducing, performing on London Live, and supporting The Blockheads. The video for the track 'Back To Business' starred actor Alan Ford – best known as Brick Top in 'Snatch' and as the narrator in 'Lock, Two and Two Smoking Barrels'.
The Blend recently played three London gigs at The Sanctum Hotel Soho, The Fiddler's Elbow and the Highgate Inn.
LISTEN TO 'GRETA SAYS'  HERE 
What is The Blend lineup?
The Blend consists of vocalist/guitarist Dylan Smith, Francis Whitley on drums, Freddie Smith on keyboard and Ethan Harris on bass.