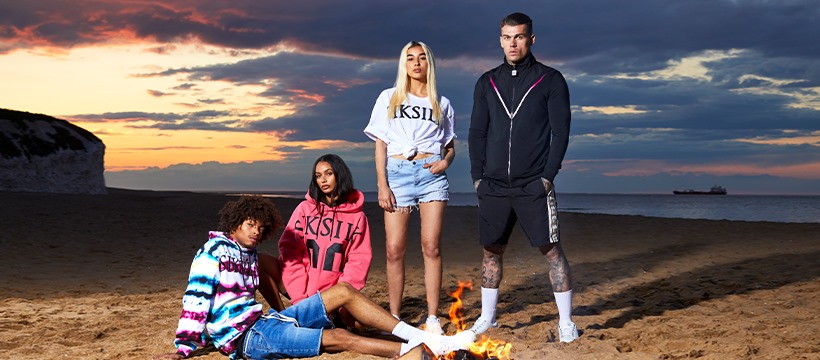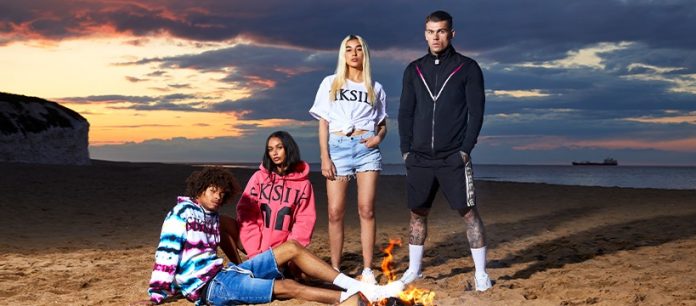 Last Updated on 4th September 2021
Year Started:2012
Sik Silk is the biggest name in the United Kingdom urban streetwear fast-fashion scene, and the first of the genuine independent Bedroom Brands. While Palace and Supreme pre-date the creation of Scarborough label, their concept originated from skateboarding rather than true urban style. 
Prior to Sik Silk, Judas Sinned was arguably the first streetwear brand of its type. The Bristol store started a niche range of t-shirts in 2010. They also used model and former footballer Stephen James (Hendry) very early in his career, better known as whoiselijah with his 2.4million Instagram followers.
James is credited on his Wikipedia page as discovered by Elite and for his campaigns with some of the biggest clothing brands in the world. Being heavily tattoed he was always the "alternative" look, but that suited the streetwear youth fashion scene. As such Judas Sinned brought him to Sik Silk's attention, and so begun a long-term business relationship.
Sik Silk did not have a shop or any experience; all they had were some ideas after a recent trip to America, and a credit limit. They came from humble beginnings operating from their bedroom to international success. Their setup and marketing were nothing close to the expert level they are now. As seen by this early collection youtube video lookbook.
Who started Sik Silk?
You've heard the startup story multiple times; best friends since school, a plumber, accountant and design engineer. Like many of the youth at the time, they were bored of what was out there so wanted to create their own designs. They wanted to combine streetwear and luxury fashion.
It's the about us of every copycat brand, who stole the backstory as well as the designs. Except for in this one case it's actually true. The boyhood friends of Barry (Baz) Gill, Sam Kay and David Thomson were boyhood friends and went to Graham School together. They remain, business partners and equal shareholders, unheard of in the fast fashion sector where liquidation and parting of ways are commonplace.
Sik Silk's breakthrough into the fashion market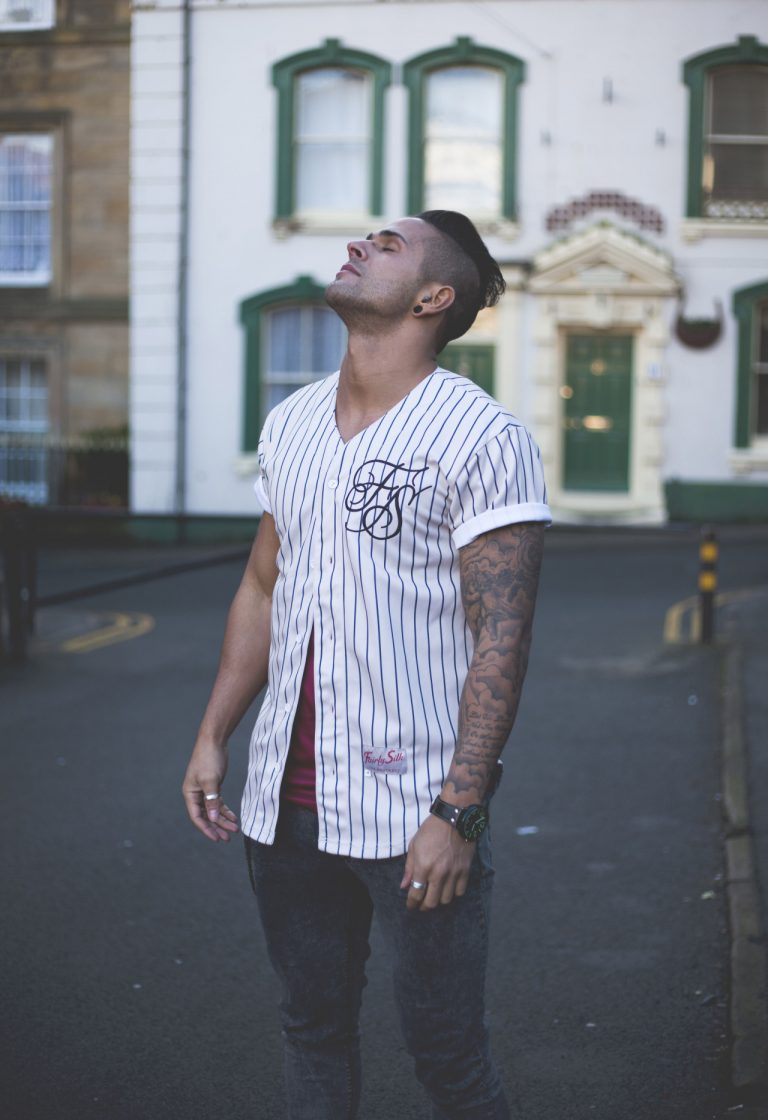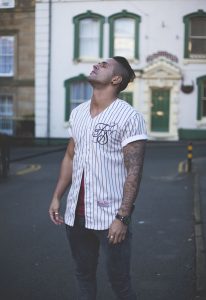 The Sik Silk success story sounds like a fairy tale but is really just a case of the perfect storm and entrepreneurial opportunity. The youth clothing market had very little to inspire, and many who wanted to look good in the beaches and clubs of Ibiza. Baz, Sam and David saw an opportunity, but it was harder than they realised to get their Rose designs out there. 
Sik Silk's breakthrough is actually entwined with American Baseball culture. After a visit stateside, the boys realised there was an opportunity to bring the popular style to the UK before anyone else did. And so they got a Sussex Fashion Sourcing agency to design and produce their first-ever baseball jersey. 
It was a simple collarless design in pinstripe, with their sik silk logo on the chest. Much larger in the early years, the big logo intended to stand out. And arguably their first mistake. The typography used on the logo made it hard for people to find the brand. It is actually FSS and stands for Fairly Sik Silk. The boys hailed from Fairly, near Scarborough, and also the name of the early collection.
The Sik Silk Success Story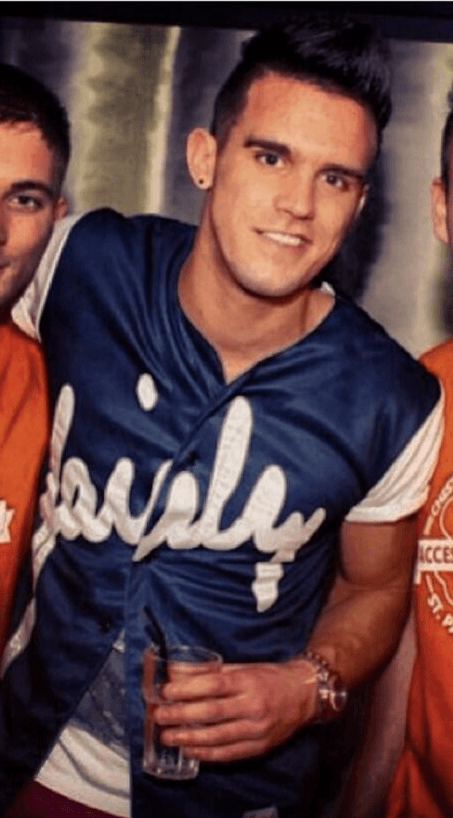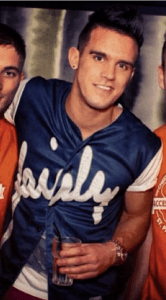 Initial interest in the designs was slow. But in fashion, success is born from hard graft and they struck a sale or return deal with Urban Celebrity. The siksilk boys then did an old fashioned door to door of urban wear stores in the North-East, and Project 722 were impressed with what they saw. This was the critical moment in the success, not because of the store sales but because of the owner.
Mr Gary Beadle was better known as Gaz from MTV's Geordie Shore. A serial shagger and reality TV star, looking fresh was considered part of his job description. And he was a dedicated follower of fashion (despite his store failing, he started up 11 Degrees with Andy Hayton of Urban Celebrity) and loved their designs.
Back then reality TV had no restrictions on product placement for the show's average 617,000 viewers. Gaz's celebrity friends like Chloe Ferry, Vicky Pattison, Marnie Simpson and ex Charlotte Crosby were happy to do the same. So the brand benefited from social influencing before the expression had even been coined. And before agencies drove prices sky-high, they posted on Instagram for free, so the combined social reach was huge to a captive audience.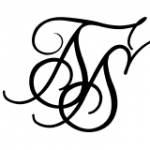 Their profile was growing and they signed to a Southern agent in London's UK68 Agency who put them in Footasylum and ASOS. International exposure grew with a deal was struck in Las Vegas with Footlocker. 
Sik Silk's use of Social Media combined with Gaz's Network of celebrity friends pushed the brand exposure. Thanks to a collab deal with Barcelona player Dani Alves, suddenly big-name footballers like Cristiano Ronaldo and Messi were wearing their clothes. The boys certainly have come a long way since that playground.
Sik Silk Clothing
It didn't take Sik Silk long to dominate the menswear market, so they quickly moved into womenswear. The brand produces the standard style options in T-Shirts, Tracksuits, Jackets, Shirts, Joggers, Shorts, Tops, Jumpers, Vests and swimwear. Of all the urban brands, Sik Silk is stocked at pretty much every retailer.
What is Sik Silk?
SIKSILK is a UK clothing brand combining sportswear and street wear, influencing modern urban wear culture.
Who owns Sik Silk?
The clothing brand was started in Scarborough, UK in 2013 by boyhood friends of Barry (Baz) Gill, David Thomson and Sam Kay.