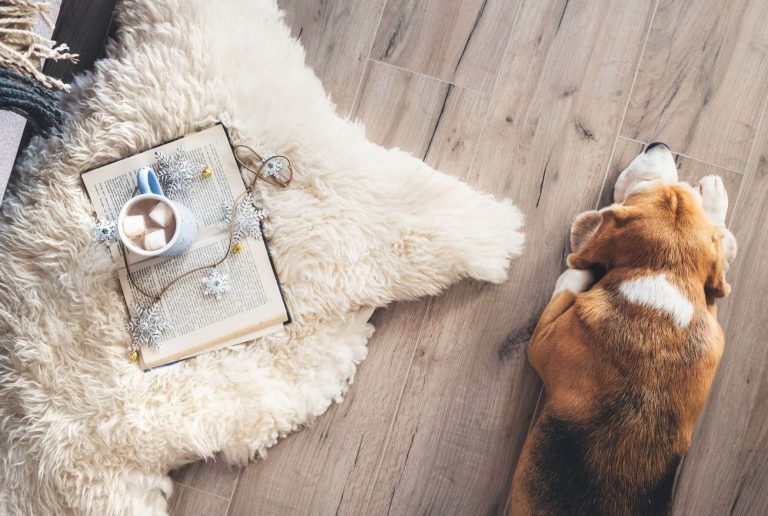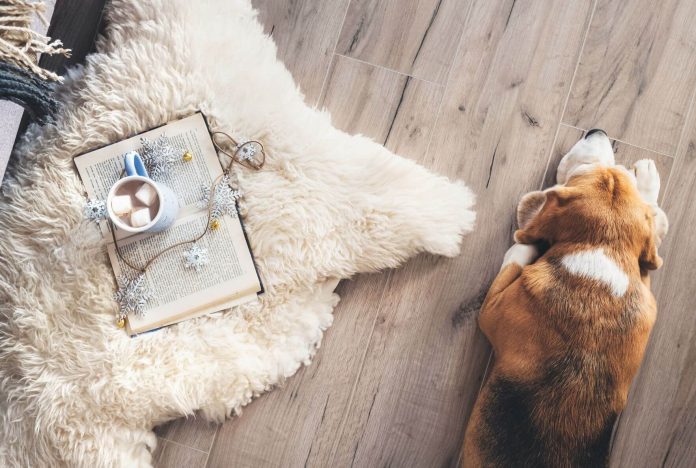 Last Updated on 5th March 2022
When it comes to determining which type of floor to install in your home, the debate frequently boils down to laminate flooring vs. carpet. Both are excellent flooring options for your house, and each has its own set of benefits and drawbacks. We'll compare a medium laminate floor to a carpet to make this a fair comparison.
Carpet or Laminate Flooring in Living Room?
This is the biggest debate, as it's the room which is the most lived in. The truth is they are all fine, wood, laminate, vinyl tiles or carpets all work and it comes down to climate, style and taste and often what furnishings you have.
Engineered Wood flooring can be louder with noise echo, but rugs can make a big difference. Carpets are softer underfoot so are suited to the lounge and bedrooms to give warmth. But with underfloor heating gaining in popularity, a cold floor could be a thing of the past. Radiators won't help much for cold tiles as heat rises, but oak hardwood floors can absorb and retain heat over a longer period thanks to a higher thermal mass.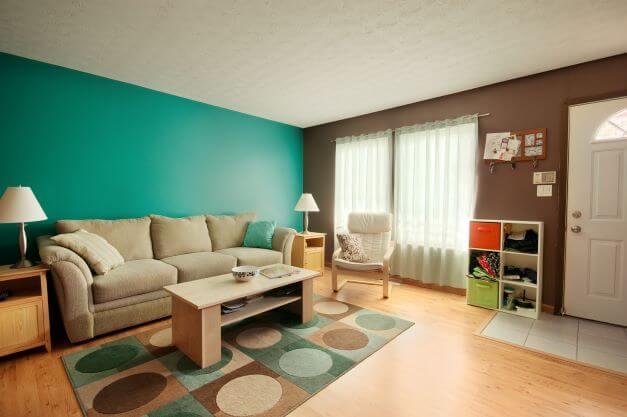 Installation
When it comes to carpet installation, it's almost always done by a professional. To lay a carpet, you'll need specialized equipment and a certain amount of expertise. Making a mistake when cutting and fitting the carpet to the room specifications can be costly, and if cut incorrectly, the carpet is worthless.
Laying a laminate floor, on the other hand, is a task that most DIY enthusiasts with time and patience can complete. Without the advancement of laminate flooring in recent years, click and install systems would not have proceeded to the point where they are currently highly DIY friendly and don't even need any powertools. A measuring tape and a saw are all that is required, although edging or skirting boards may be a challenge if the walls are not level.
A layer of underlay is required for both types of flooring. This is for acoustic purposes, as well as comfort and levelling. You can buy inexpensive or pricey underlayments with various qualities for each type of flooring. The type of sub-floor (wood or concrete) will also influence which underlay you should choose. You may choose a thicker underlay for a bedroom carpet to improve comfort underfoot.
For acoustic properties, use a middle to high range product for laminate flooring underlay in an upstairs room. LVT flooring is not only easier to install, but it can also save you money because you can do it yourself.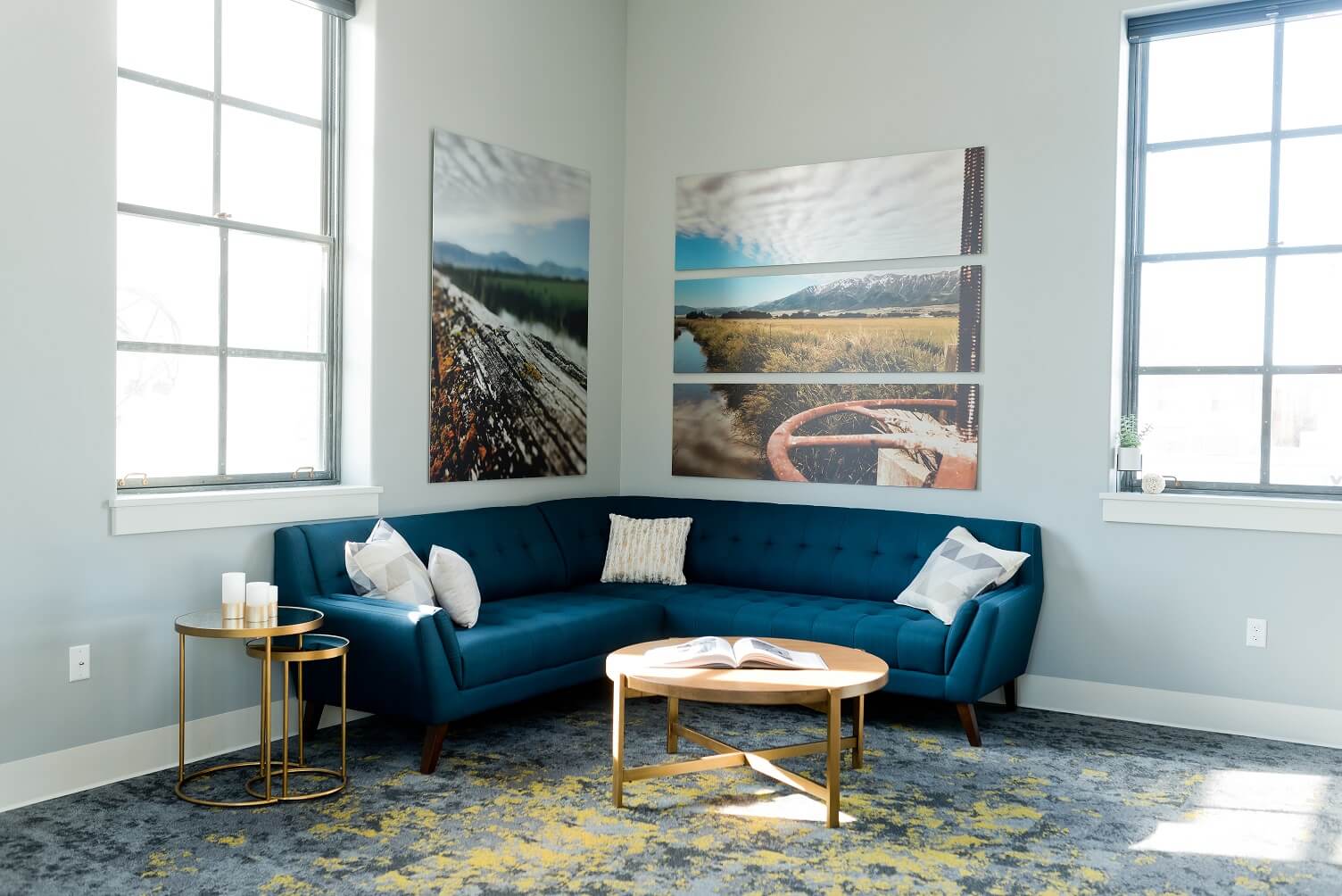 Durability
Durability is one of the most important factors to consider when purchasing a floor. When purchasing a mid-range, a guarantee should be included with both carpet and laminate. It is common for mid-range carpets to last 10-15 years, whereas laminate flooring can last anywhere from 15 to 30 years.
Children and Pets
Two of the best tests for any floor covering are pets and children. It's crucial to know what the surface can bear, from dog nails and cat fur to kids spills and toys crashing to the floor. When it comes to kids and dogs, the advantages of laminate flooring over carpet are as follows:
Pet hairs are easy to remove

Scratch and chip resistant

Spillages are difficult to stain and moisture not absorbed

It doesn't hold on to pet scents or hair

It's easier to vacuum and can be mopped clean
Carpet has the following advantages over laminate flooring when it comes to children and pets:
Softer 

It is less likely to chip or scratch

Furniture like tables and sofas don't move easily
Repairs
It's unavoidable that you'll spill, burn, pluck, or scratch your flooring at some point. This emphasizes the differences between the two items once more. With modern laminate floors, you can simply replace the broken planks or even use a repair kit, but with carpet, you can't take out the afflicted regions and replace it without it looking bad.
Comfort
Carpet is simply difficult to beat underfoot, depending on your specific level of comfort. Laminate flooring, which can be utilized with underfloor heating and other systems, eliminates the cold feeling underfoot in colder areas, but it will never match the softness of carpet. With laminate flooring, a thicker underlay provides additional comfort and cushions the hardness of the floor.
Carpet vs. Laminate: Which Is Better?
To summarize, if price and practicality are priorities, laminate flooring is frequently the best option. It's suitable for many areas of the house because of the extended residential guarantee and the ease with which it can be installed and repaired. It will also work effectively in high-traffic areas or when exposed to stress from children and dogs. If comfort is the most important factor in choosing a new floor, carpet will always win out over laminate flooring since it delivers all of the benefits of a laminate floor plus a warm, soft underfoot feeling.