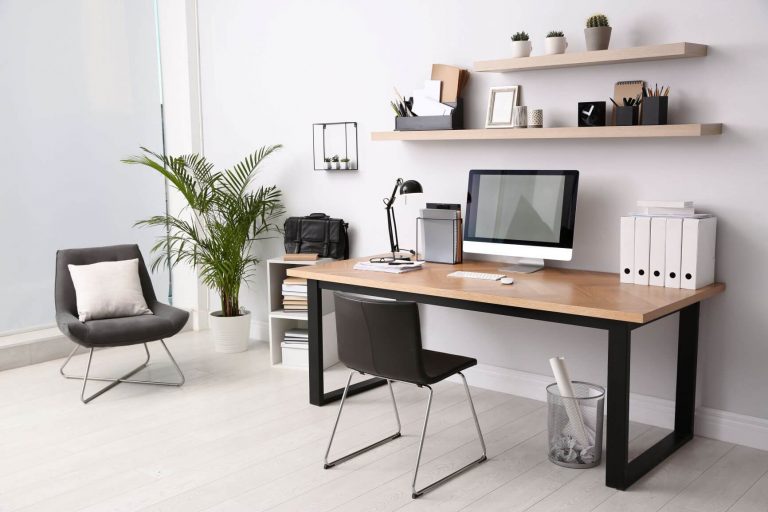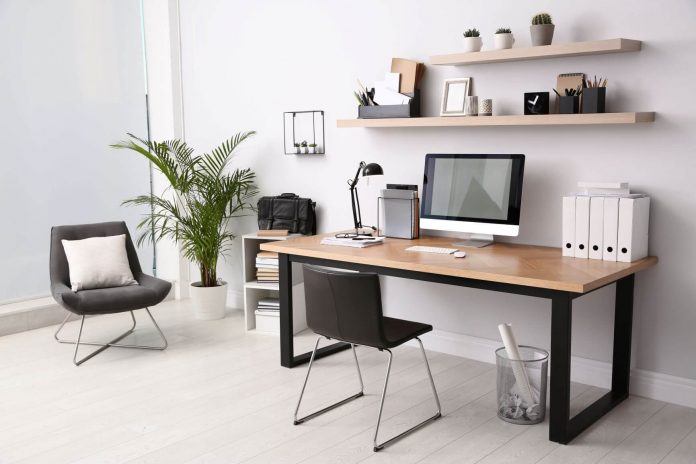 Last Updated on 21st February 2022
With working from home set to be the norm – for at least the short-term with more people than ever intending on staying home, now is the perfect time for you to create your home office – no matter the space you have available.
Plan your space
As a home office becomes hot commodity for prospective buyers, planning your space is essential. Work out what it is you need from a home office. Do you mainly work on a laptop or desktop? Do you need enough space for writing? Do you have lots of books, files, and paperwork you need to store? Or is a clear and uncluttered desk the look you're after?
If it's the latter, perhaps you only need a small desk with an office chair. If you need more space, can you convert a spare bedroom? Taking the time to think about what you need from an office will help inform you of where your new office could be housed.

Make your office space functional
There are many functional elements that need to be considered when designing your home office. Some of these features include:
A desk with plenty of storage space for paperwork
A filing cabinet for storing important documents
An ergonomic chair
A computer or laptop with an ergonomic keyboard
A phone line with a handsfree set
A high quality printer and scanner
Cleaning equipment such as a vacuum cleaner, broom and dustpan
Good lighting is also important to help you stay focused on the task at hand
Plants to encourage calmness
Comfortable surroundings free from distraction where possible
Choose your colour scheme
We all know that colour can have an impact on how we feel, so it's imperative you pick a scheme that helps motivate and boost your productivity. Do you work in a creative environment in which case bold and bright colours might spark the imagination? Or perhaps you need an area that's calming and provides clarity?
Above all, you should choose colours and décor that you live. We spent the majority of our time working, so we should spend it in a place we love.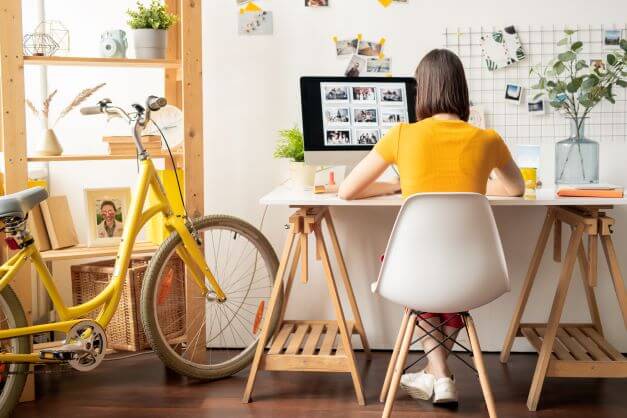 Get the tools ready
Any DIY enthusiast knows that before you start a job you should get all the tools and safety equipment ready. If you're knocking down walls, safety goggles are a must, and if you're building flat-pack furniture, you'll want to make sure you have an impact wrench to help you get the job done in a speedy fashion.
Having the tools to hand will ensure there is no hold-up to your DIY decorating.
Invest in your furniture
In order to have a functioning home office you should think about the type of furniture you need. When it comes to an office it should be function over form anytime. Whilst something might look great, it might not be the most practical or forgiving on your posture.
If you're going to be sitting at your desk for hours on end, chances are, you'll need a comfortable and ergonomic chair. Consider the following:
The size of your desk
The height of your armrests to support your elbows
Whether or not swivel or static chair
What's so great about working from home?
Better Work-Life Balance – Many remote jobs come with a flexible schedule, so you can start and end your day as you choose. This control over your schedule can make a huge difference in managing your time, and attending to your own personal needs.
Less Commuting – Working from home can provide some financial benefits by cutting down on commuting expenses, but the main benefit is that it lets you improve your health by reducing stress, eating healthier, exercising, getting more sleep, and connecting with friends and family.
Saving Money – You can cut back on petrol, car maintenance, commuting costs, takeaway lunch costs and more by eliminating the need for them. This will free up more money for you to save.
Good for the Environment – Along with there being significantly fewer cars on the roads, home workers can also be environmentally conscious via using less paper, lighting (using the natural outdoor lighting) and heating.
Increased Performance and Productivity – In fact, a recent study showed that people working remotely are more productive and have better job satisfaction than their counterparts working in an office setting. This is due to fewer office distractions, quieter noise levels, more efficient work meetings and fewer office politics. Both employees and employers will benefit from this increased productivity.