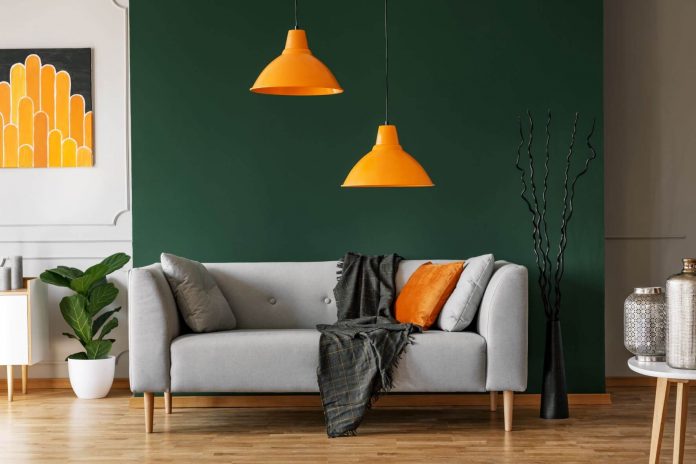 Last Updated on 5th March 2022
The three main rooms in any home are the living room, kitchen, and bathroom. Most people will agree they spend a large part of their waking day in the lounge- unless you're a teenager trying to avoid your parents by hiding away in the darkness of a bedroom.
The beauty of a luxurious living room is it can be as cosy, or minimalistic, or as vibrant as you like, all while still maintaining its comforting roots. Because at its core, a lounge should be cosy, warm, and inviting – especially during the chilling winter 2021 is experiencing.
Let's take a look at some of the best luxury home furnishings for your living room based on the latest trends – comfort and style are guaranteed with our home decor tips that will make you want to start decorating.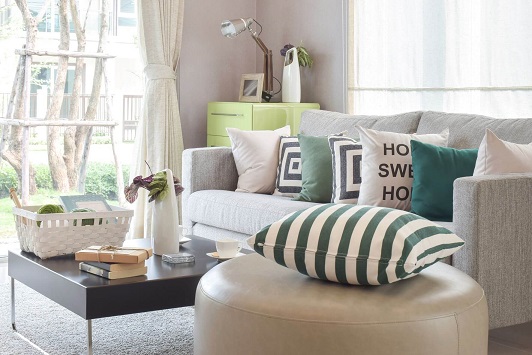 Relaxed and Cosy
Would it be a living room if it wasn't relaxed and cosy? Elle Decor rated relaxed and cosy as their number design trend of 2021, and we can see why. There are many ways of achieving this vibe – a simple fluffy throw placed over the sofa would suffice. Neutral colours work best for relaxed and cosy – its softer tones resemble the peaceful vibe you're looking to achieve. Neutral tones stick to the simplicity of contemporary styling that luxurious living follows.
Think creams, mochas, and stone colours contrasted with slightly dark feature colours. For example, cream coloured features work really well with darker browns or even perhaps bold colours like reds. Neutral and bold tones work really well with luxurious living room designs, and it's easy to find accessories that would fit this colour scheme. Faux fur rugs and throws featuring soft cream and light brown tones not only look, but feel high end, and they have been very on-trend in 2021.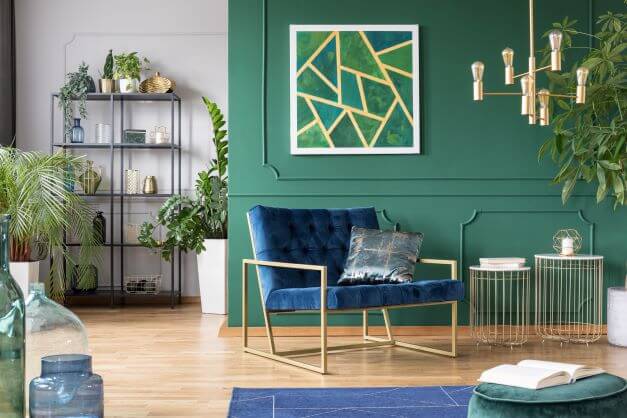 Strong Colours Combined With Neutrals
Soft and delicate colours aren't for everyone – so in comes the strong colours combined with subtle neutrals to balance out the two to create the perfect living room. If you're looking for somewhat eccentric pieces that are still luxurious, Penny Morrison has a wonderful display of accessories that fit the bill for this trend. There's something about their straight Pembroke design collection that attracts the luxurious eye. Eccentric does work very well with bold colours.
One trend that won't quit is the bold navy or dark emerald green. Both are bold colours, yet they seem to ooze cosiness and offer a comforting embrace at the same time. Combine them with neutral tones like white and browns, and you've got yourself a winning combination. It's such a sophisticated colour scheme that works really well in a living room.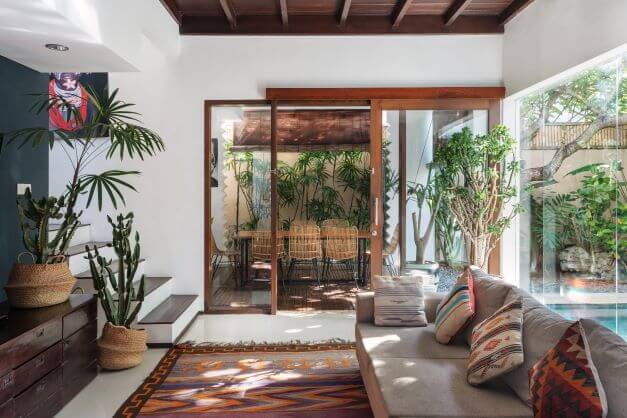 Glass Highlights
Glass highlights are very Hygge. Hygge is a Danish trend that embodies comfort and cosiness – many Danish people live by the unspoken laws of Hygge.
Glass highlights work perfectly – letting light flow through the room subtly, especially if you can get your hands on glass slightly tinted black to help dim the harsh glow of a lightbulb. Or, you can buy dimmed light bulbs that give a soft and warm glow rather than some of the more commonly used bright white lights. Glass highlights work great with ceiling lights, table lamp shades, or floor lamps. Plus, they look very sophisticated too. Their simplicity and unique nature makes them hold the title of luxurious.
Those are some of the best living room interior design trends that will undoubtedly make your lounge a cosy sanctuary that you don't want to leave. You don't have to spend a fortune on trends – a simple colour scheme change might be all you need to stay on-trend. And these tips also apply to the dining area, drawing room, bedroom, or study. With the right soft furnishings, high end furniture and home accessories, opulence is a mere decoration away.