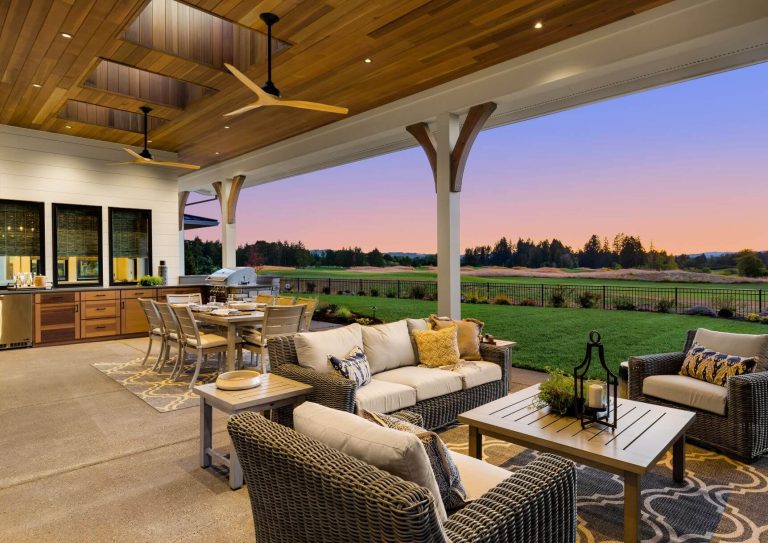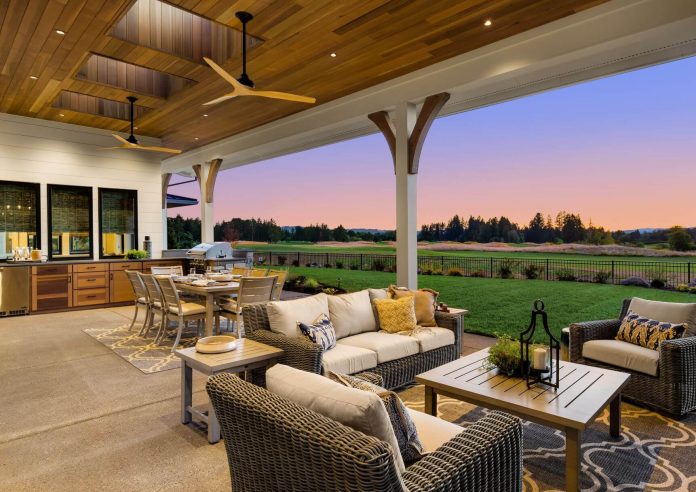 Last Updated on 15th August 2022
Summertime is the perfect time to enjoy the outdoors and we have always been a nation of BBQ lovers. What better way to do that than by cooking and eating in your very own outdoor kitchen? There are many reasons why you should consider adding an outside eating space to your home for some al-fresco dining. In this blog post, we will discuss the top 10 benefits of having an outdoor kitchen.
If you love to entertain, then an exterior area is a must-have feature for your home. Not only does it provide a great space for socializing and cooking, but it also has many other benefits. In recent years there have been a pizza oven trend plus an increase in demand for bi-fold doors to open up the exterior. And this is the evolution of both, while they still remain an option.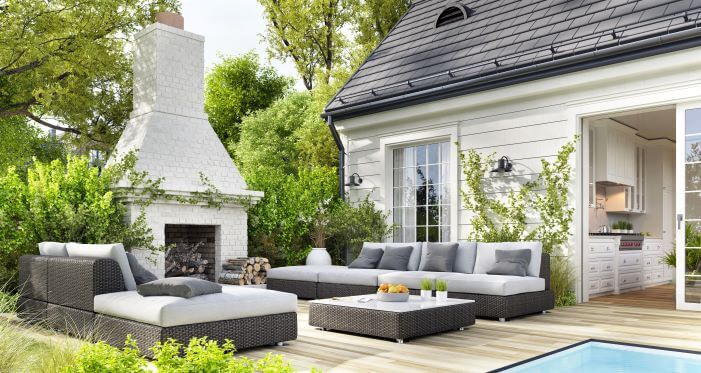 Here are the top ten benefits of an outdoor kitchen:
You can enjoy the fresh air and beautiful weather while cooking
Outdoor kitchens are a great way to enjoy the outdoors without having to leave the comfort of your home. While they are associated with warmer European climates, we do get enough balmy summer evenings to make this worth while, especially if you have a retractable awning for shade or rain cover.
They provide extra space for entertaining
If you have a large family or entertain often, then an outdoor kitchen can be a great addition to your home. It provides additional counter and prep space, as well as seating for guests.
You can cook without heating up your kitchen
In the summer months, the last thing you want to do is heat up your kitchen with a hot stove. An outdoor kitchen allows you to enjoy delicious meals without having to turn on the oven.
You can extend your indoor living space
If you have a small home, then an outdoor kitchen can help to expand your living space. It can provide additional dining and entertaining space, as well as a place to relax and enjoy the outdoors.
You can save money on energy bills
If you live in a climate that allows you to use your outdoor kitchen year-round, then you can save money on your energy bills by cooking outdoors.
You can take advantage of natural light
Cooking in an outdoor kitchen allows you to take advantage of the natural light, which can help to save on energy costs.
You can enjoy the outdoors while cooking
One of the best things about an outdoor kitchen is that it allows you to enjoy the outdoors while cooking. You can get fresh air and enjoy the beautiful weather while still being able to prepare a meal.
You can cook in any season
An outdoor kitchen is not just for the summer months. You can use it in the winter, spring, and fall to enjoy delicious meals all year long.
You can have a unique space
An outdoor kitchen allows you to create a unique space that is all your own. You can design it to fit your specific needs and style, and make it as unique as you are.
An outdoor kitchen can increase the value of your home
If you ever decide to sell your home, outdoor kitchens can be a great selling point. It is a desirable feature that can add value to your home.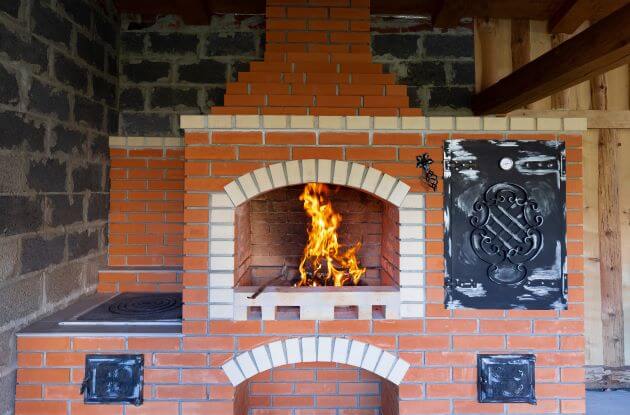 What to Consider While Making an Outdoor Kitchen?
Now that we have discussed the top ten benefits of a kitchen in an outdoor space, you may be wondering how you can add one to your home. There are a few different options available, and the best option for you will depend on your specific needs and budget. If you are worried about where to get your equipment, the outdoor kitchen from Aqua Warehouse will come in handy.
If you are looking for a simple and affordable option, then a portable outdoor cooking station may be the best choice for you. These kitchens are typically made out of metal or plastic and can be set up in minutes. They are easy to store and transport, making them a great option for those who want to take their outdoor kitchen with them
Here are a few things to consider when adding an outdoor kitchen to your home
Location
The location of your outdoor kitchen is important. You will want to choose a spot that is convenient for you and your guests. It should also be close to your indoor kitchen so that you can easily access all of the necessary ingredients and cookware or at least have an outdoor sink for washing up.
Size
The size of your outside dining area will depend on the amount of space you have available. If you have a small yard, then a portable or countertop grill may be the best option for you. However, if you have a large yard, then you may want to consider adding a full-size outdoor kitchen.
Budget
The cost of an outdoor kitchen will vary depending on the size and features you choose. However, it is important to remember that an outdoor cooking space is an investment that can increase the value of your home.
Now that you know the top ten benefits of an outdoor kitchen, as well as how to add one to your home, it's time to start planning your own. With a little bit of planning and creativity, you can create the perfect outdoor kitchen for your needs and budget. So, what are you waiting for? Get started today!