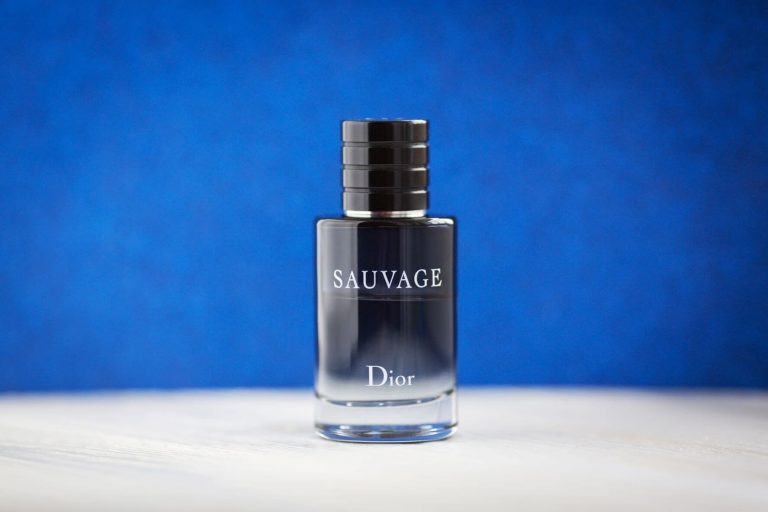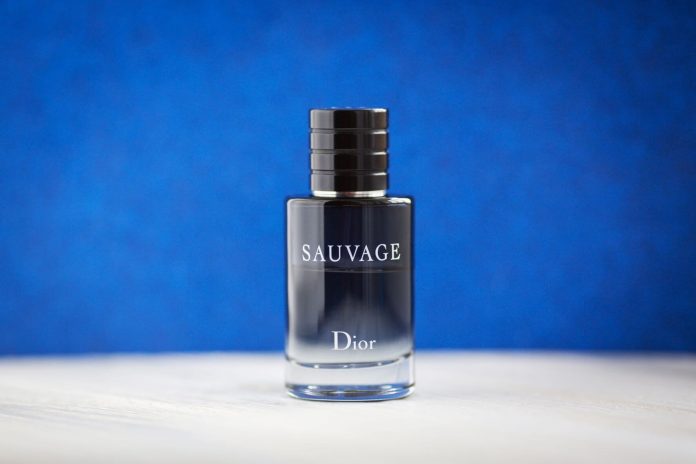 Last Updated on 13th January 2023
For many years, perfume has been an essential aspect of self-care, as well as a way of expressing individual character. With the shifting trends and advancements in the field, there is always a fresh collection of aromas to discover but some old classics deserve to be rediscovered too.
In 2023, the ten most favoured perfumes will be sure to invigorate the olfactory senses. From the classy, woody odours to the bright, citrus aromas, these top-rated fragrances will satisfy even the most selective noses.
If you're in search of a fragrance to put on for a night out or just a laid-back day, these widely used aromas will definitely become your go-to. Here is a list of our top ten perfumes for this year.
Dior – Sauvage Eau de Parfum
The strong and invigorating aroma of Dior Sauvage emits new and enigmatic aspects, refreshing itself with a creative composition. The Calabrian bergamot is as juicy and lively as ever, introducing new piquant notes for added richness and sensuality, as the woody ambroxan scent is encased in the smoky tones of Papua New Guinean vanilla absolute for an increase in potency.
François Demachy, the Perfumer-Creator for Dior, got his inspiration for a scent from the desert during the period of early nightfall. The combination of the night's chill and the warm air of the desert generated a truly remarkable aroma and iconic fragrance.
Maison Francis Kurkdjian – Baccarat Rouge 540 Eau De Parfum
Maison Francis Kurkdjian and Baccarat collaborated to create Baccarat Rouge 540, a perfume that marks the 250th anniversary of the renowned crystal house. Sophisticated and glowing, Baccarat Rouge 540 is a gender-neutral scent that gently rests on the skin like a floral and woody breeze.
Francis Kurkdjian created a poetic mixture consisting of airy jasmine notes and the brightness of saffron, combined with the mineral components of ambergris and the freshness of cedar. It is a highly concentrated and distinctive aroma.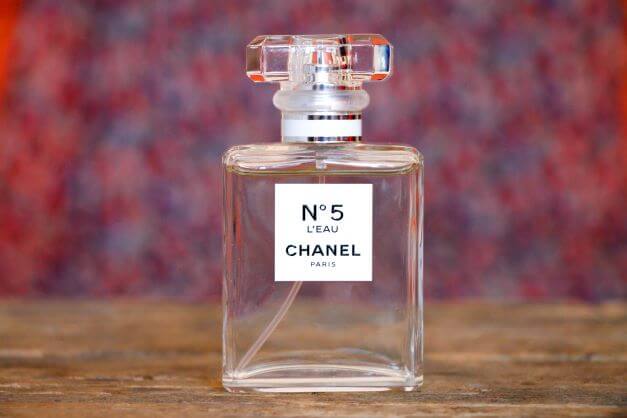 Coco Chanel – Chanel N°5 Eau De Parfum
The legacy of Coco Chanel will forever live on with the iconic signature scent of the fashion house. It's been named as one of the best perfumes multiple times since it's creation in 1921, and is the biggest selling perfume of all time.
N°5 is the embodiment of femininity and the signature scent of Chanel. It is an immortal and renowned fragrant bouquet with a delicate aroma. The perfume is made from the finest ingredients and comes in a plain bottle that is sealed with a baudruche film and adorned with a cabochon resembling a diamond.
The N°5 Parfum is a scent that unfurls a deliciously powdered aroma, embodying femininity in its purest form. A combination of Neroli from Grasse, May Rose, and Jasmine from Grasse make up the flowery centre of the fragrance, while aldehydes add a light, abstract quality to the scent.
Dior – Miss Dior Eau de Parfum
The distinctive feature of this new feminine perfume is the perfect combination of a soft, velvet-like rose and hundreds of glittering flowers, creating a scent that is both invigorating and seductive. The scent features magnificent Grasse roses, paired with a voluptuous powdery iris, a verdant lily of the valley and an expressive peony, creating an exquisite and luxurious fragrance.
Creed – Aventus Eau de Parfum
Aventus is a fragrant, daring, and up-to-date scent that was created in tribute to the life of an iconic ruler who was renowned for his adventures in battle, diplomacy, and love. Suitable for the courageous, spirited, and assured, Aventus begins with a captivating fusion of blackcurrant, Italian bergamot, Calville Blanc apples, and effervescent pineapple.
At the core of this exquisite aroma lies a woody, aromatic essence, which is further accentuated by hints of roses, jasmine and patchouli. The fragrance is finished off with an indulgent base of oak moss, ambergris and a subtle infusion of vanilla.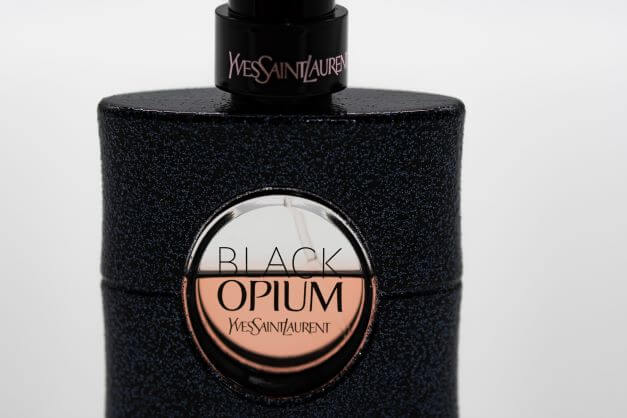 Yyes Saint Laurent – Black Opium Eau De Parfum
YSL's Eau de Parfum is intensely stimulating and alluring. Its floral and sweet aroma, combined with the potent black coffee, generates a surge of energy. It radiates vibes of energy and sensuality, all while maintaining its distinct YSL flair.
The unmistakable aroma of black coffee is blended with a seductive scent of vanilla, enhanced by the delicate fragrance of white flowers and orange blossom, and grounded with the woody notes of patchouli and the comforting essence of white musk. A daring combination of both light and dark notes creates an enchanting trail of fragrance for a woman.
Guerlain – Shalimar Eau de Parfum
Shalimar is the earliest known perfume from the Orient. L'Eau de Parfum Shalimar is a legendary scent made up of bergamot, iris and vanilla notes, a deep and powerful aroma with a bit of cheekiness, ever-radiant and representing a feeling of being caressed by the scent.
Motivated by a passionate romance between a ruler and a princess from India, Shalimar, which means "temple of love" in Sanskrit, symbolizes an assurance of everlasting love. It is a scent of longing.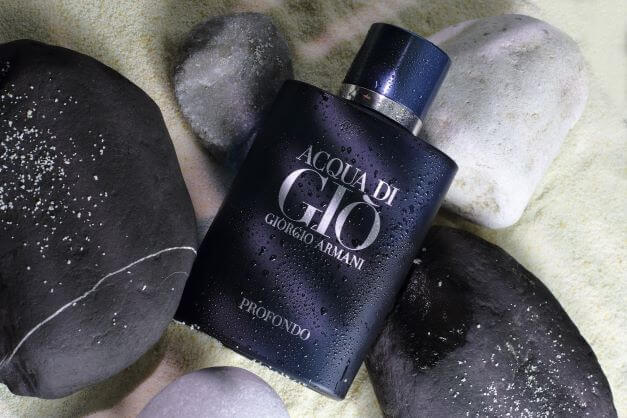 Giorgio Armani – Acqua di Giò Eau de Parfum
Giorgio Armani has recently launched Acqua di Giò perfume for women, a scent that speaks to the ideals of the modern age. This product is revolutionizing the industry with its Refill bottle and eco-friendly components. Uncover the immense might of the ocean enclosed in a strong fusion of salty, fragrant, and woody notes.
The new Acqua di Giò Eau de Parfum is available in all sizes and can be refilled. Giorgio Armani's dedication to protecting the forests is an integral part of the production of the Acqua di Gio Eau de Parfum. This scent captures the quintessence of aquatic cleanliness while being aware of the environment.
Viktor & Rolf – Flowerbomb Eau de Parfum
Viktor & Rolf Flowerbomb has created the first-ever flower-infused scent available on the market. This aroma has a strong floral aroma, accompanied by a cosy woody base. The diamond-shaped bottle that houses this delightful fragrance provides a truly captivating scent when worn or gifted to a special someone.
With the initial scent of Tea, Bergamot, and Freesia, you will soon find yourself surrounded by the alluring aroma of Sambac Jasmine, Cattleya Orchid, and Centifolia Rose, before ultimately being drawn in by the woody base notes of Amber and Patchouli. This enchanting fragrance is designed especially for women.
Calvin Klein – CK One Eau de Toilette
It doesn't matter whether you are a man or woman, CK One will always bring out your youthful and independent spirit. This sexy citrus floral blend is designed to be used as an aftershave or perfume so you and your partner both can use it at any time. Additionally, CK One's frosted perfume bottle, minimalist packaging and recycled carton make it a revolutionary product.
CK One's signature aroma is composed of a green tea accord throughout, with opening scents of mandarin orange, papaya, bergamot, and lemon. As it develops, hints of nutmeg, violet, jasmine, lily-of-the-valley and rose become more prominent.
Chanel – Coco Mademoiselle Eau De Parfum
Chanel has brought out Coco Mademoiselle, the latest edition of Eau de Parfum Intense. This one-of-a-kind concoction has been amplified by an intense patchouli aroma and is further enriched by a combination of Vanilla absolute and Tonka Bean with an added amber accord.
The fragrances of a rose and jasmine combined with the invigorating aroma of citrus are blended to create this strong and memorable scent. An astonishingly revitalizing, delicate fragrance with a unique personality. The Eau de Parfum Intense is presented in a spray format to enable easy and generous distribution onto the body or clothing.