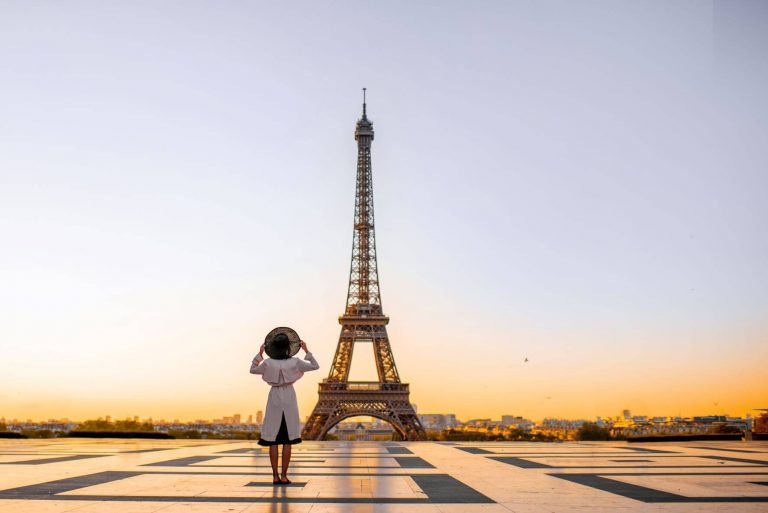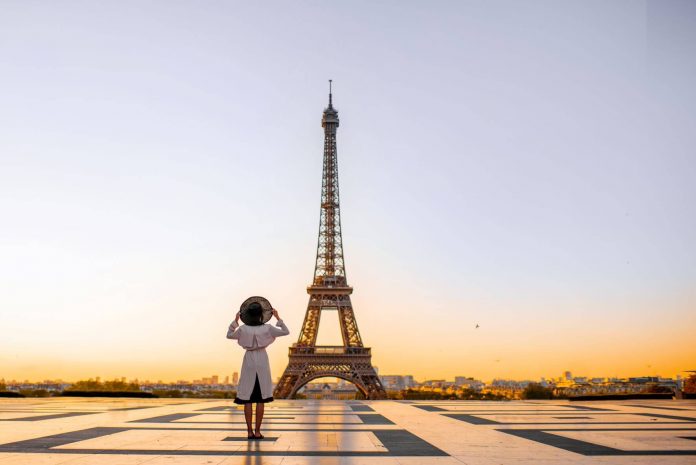 Last Updated on 20th January 2023
Paris is one of the most iconic cities in the world, with 40 million tourists expected in 2023. From its delicious French cuisine to its breath-taking architecture, it's no wonder why so many people flock to the City of Light. But with only a weekend to explore, how do you make sure you're getting the most out of your time? Worry not! We have put together a comprehensive list of things to do in Paris in 48 Hours. Which is just enough time to get a taste of all that the beautiful French capital has to offer.
From taking a romantic stroll along the banks of the Seine River to exploring some of Paris' famous museums and galleries, these choices may not be unique but they will not disappoint. They are all in close proximity and accessible by Metro. Alternatively you can get an organised Paris tour to take any complexity out of your planning.
Whether you're a culture vulture or an adrenaline junkie, this guide will help you maximize your limited time in Paris. Read on to find out which attractions and activities should be at the top of your must-see list during your two days in Paris.
Visit The Eiffel Tower
Paris offers a variety of experiences and landmarks that few other cities can match. The most iconic of all, the Eiffel Tower, looms tall over the city skyline and the main attraction for any couple or solo traveller looking for that perfect Parisian Instagram selfie.
One of the most recognizable structures in Europe, at 300 metres high (984ft), it offers visitors a panoramic unrivalled view across Paris from the 2nd level, accessed via an elevator or stairs. Or if time permits, visitors can ascend further up to experience an even greater view.
This engineering masterpiece can also be admired in other ways if climbing isn't an option. The tower is illuminated at night with 20,000 flashbulbs, creating a romantic atmosphere and adding to its beauty. There is also a restaurant called Jules Verne located on one the second floor where visitors can dine with spectacular views stretching out before them.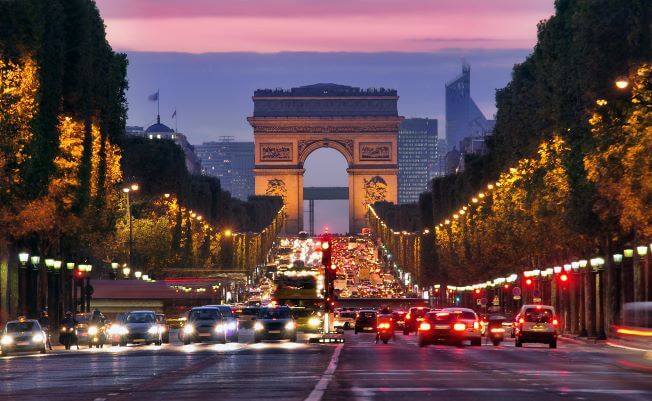 Check Out the Arc De Triomphe
The Arc de Triomphe was built between 1806 and 1836 to honour those who fought and died for France during the French Revolution and Napoleonic Wars. Standing at 49.5 m (162 ft) tall, 45 m (150 ft) wide and 22 m (72 ft) deep, it is one of the most iconic monuments in Paris. The structure has a beautiful neoclassical design, with four sets of massive arches carved from stone leading up to a statue of the Goddess of Victory atop a chariot.
Visitors can either climb the 284 steps or take the elevator that leads up to the top, where they can enjoy stunning views of Paris and its famous streets; Champs Elysees, Place Charles De Gaulle and Avenue des Champs Elysees. At night, they can take in the breath-taking sight of the city lit up before them. The Arc de Triomphe also serves as a memorial to all those who died in wars since 1805; their names are engraved along its walls.
After you finish, pass through the Champs-Élysées, the wide avenue stretches from Place de la Concorde to the Arc de Triomphe and covers over 2 kilometres. It is home to many popular attractions, such as luxury boutiques, cafés, theatres and cinemas.
The area has become a tourist hotspot due to its popularity with locals as well. A stroll down the avenue offers visitors the chance to take in some of the city's most stunning architecture and monuments, including Les Invalides and the Grand Palais. The avenue also features a wide variety of restaurants offering different cuisines from around the world.
Visitors can take part in guided tours or explore on their own. There are myriad souvenir shops to pick up trinkets, while art galleries and museums offer an insight into the culture of Paris. The Champs-Elysées also hosts seasonal events such as a Christmas market which lights up during wintertime with festive lights and decorations.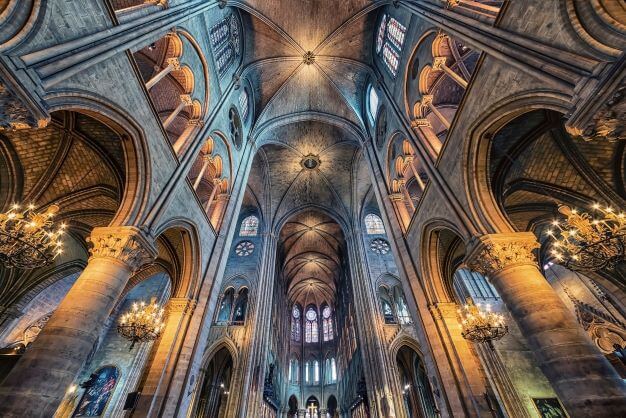 See the Notre Dame Cathedral
On an island in the middle of the river Seine, the Île de la Cité is home to Notre Dame Cathedral. Currently being repaired from it's 2019 devastating fire, it's still a sight to behold. It is planned to reopen on the 15th April 2024, exactly 5 years after the inferno.
Originally built between 1163 and 1334, the current building has been an iconic part of the Parisian culture for centuries due to its impressive Gothic architecture.
Notre Dame Cathedral offers plenty for visitors to marvel at, although remains closed to entry for safety reasons. Hopefully the restoration work will see a return to it's former glory. The interior of the cathedral features three breath-taking rose windows which luckily only had smoke damage. A wealth of religious artefacts, as well as sculptures depicting significant moments in Christian history, can also be found there once it reopens.
While you are here, explore the the Latin Quarter, one of the oldest neighbourhoods in Paris. This vibrant area encompasses several universities and is renowned for its live entertainment, with street musicians and artists performing daily.
Tour the Louvre Museum
The Louvre Museum is one of the most famous places in Paris as it offers visitors a chance to explore over 35,000 pieces of art and artefacts from around the world. Louvre Palace, built by Philip II in the late 12th and 13th centuries, houses the museum. In its basement, remnants of the medieval Louvre fortress can be seen. In 1546, Francis I converted the fortress into a royal residence since the fortress had lost its defensive function due to urban expansion. A legislative decree during the French Revolution designated the Louvre as a museum showcasing the nation's treasures in 1793. If you're looking for a unique experience in Paris, then a visit to the Louvre is an absolute must.
At the Louvre Museum, you can view some of the most famous paintings and sculptures in history. From Leonardo da Vinci's Mona Lisa to Michelangelo's Winged Victory of Samothrace, these works will take your breath away as you explore them up close. Additionally, you can view countless ancient artefacts from different civilizations spanning thousands of years. This allows visitors to learn about cultures that they might not otherwise be exposed to.
The Louvre Museum also provides interactive experiences such as guided tours and audio guides that provide more information about each work of art or artefact on display. There are even virtual reality experiences available that allow visitors to immerse themselves even further into the museum's offerings. Whether you want to take a quick tour or spend hours exploring every corner of this remarkable institution, there is something for everyone here.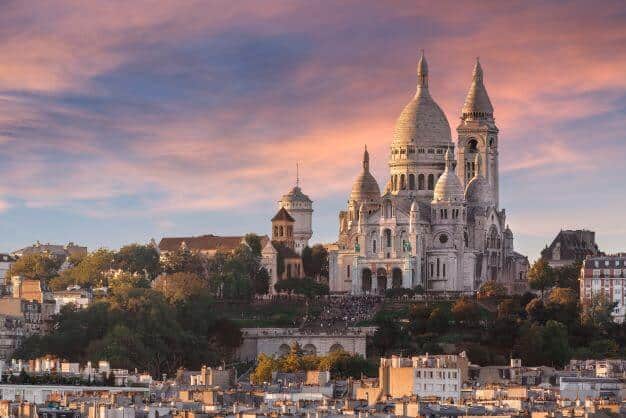 Wander Through the Sacré-Coeur Basilica
This architectural marvel, perched atop Montmartre Hill, provides a stunning view of the entire city. It is one of the most visited sites in all of France and a must-see for those who want to explore the culture and history of Paris.
The Sacré-Coeur Basilica was built between 1875 and 1914 and is an example of French Romano-Byzantine architecture. It houses many works of art including sculptures, stained glass windows, and mosaics that depict religious stories and symbols.
Visitors who are interested in learning more about this amazing place's history and architecture can take guided tours. Additionally, there are many public events throughout the year, such as concerts, lectures, and religious ceremonies.
In addition to its cultural offerings, visitors should also make sure to take time out to enjoy the stunning lookout from Montmartre Hill. From this vantage point, visitors will have panoramic views over Paris; making it easy to see why it's one of the most popular tourist destinations in France.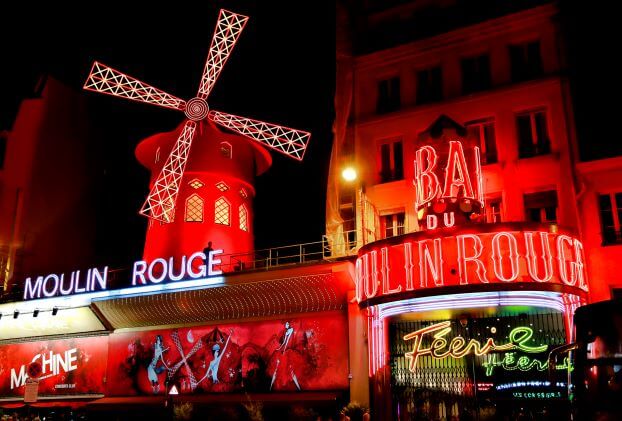 Enjoy A Cabaret Show At Moulin Rouge
In the heart of Paris, Moulin Rouge has been a landmark and icon since 1889, making it one of the city's oldest cabaret venues. The theatre's unique design, spectacular performances, and lively atmosphere make it an essential visit.
The venue itself is a sight to behold; from the outside, it looks like a giant windmill with bright red and white stripes. Inside, it's just as impressive with its ornate decorations and lavish furnishings. The shows are even more impressive; they feature talented dancers performing a variety of acts that captivate audiences every night.
Moulin Rouge can be experienced in several ways, and this includes purchasing tickets for one of their nightly shows or taking part in a guided tour through the venue and learning about its history. You can also take photos or just admire the beauty of the famed venue from the outside. When you visit Paris, Moulin Rouge is sure to be one of your most unforgettable experiences.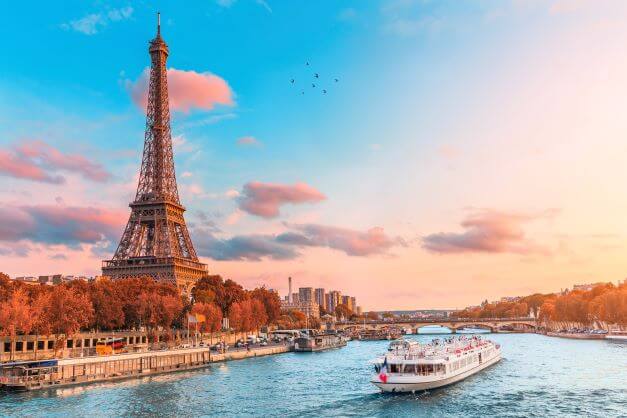 Take A Cruise Along the Seine
There are many ways to enjoy all that Paris has to offer by taking a cruise along the Seine River. With its gentle waterway cutting through the heart of Paris, the Seine River is an integral part of the city and its fascinating history. The river is an attraction in its own right, surrounded by picturesque boulevards, historic cafes and charming neighbourhoods, lined with traditional bookshops.
From Notre Dame to the Eiffel Tower, you'll be able to experience some of the city's most iconic sites. Regardless of which route you choose, you'll be able to see the city's beauty from a distance.
From commercial barges to luxury yachts, the Seine River plays an important role in Parisian life and culture. Visitors can take a sightseeing cruise and see traditional landmarks up close.
Travellers can appreciate the city's vibrant atmosphere from the comfort of their boat seats. Whether it's day or night, a trip along the river will provide stunning views that will stay with them long after they have left.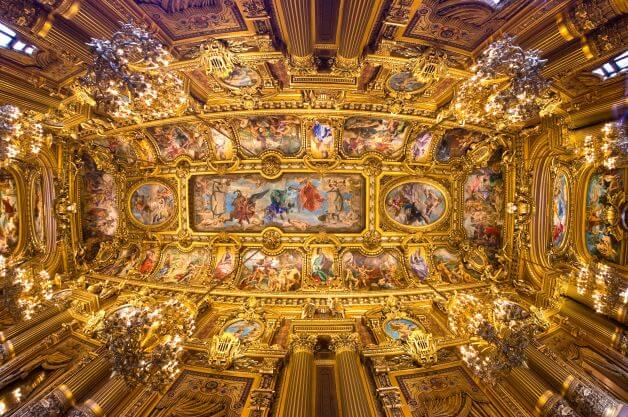 Experience the Opéra Garnier
The 19th-century building has been an important symbol of the city for centuries, and its beauty and grandeur are undeniable.  As part of Paris' 9th arrondissement, the Garnier Opera has 1,979 seats and is located on the Place de l'Opéra. A symbol of Paris, the Palais Garnier is considered the world's most famous opera house.
Built between 1861 and 1875, this magnificent building was designed by architect Charles Garnier and is one of the most recognizable landmarks in Paris. Touring inside reveals historic theatres, grand staircases, ornate sculptures, and intricate mosaics. The ceiling of the Palais Garnier is especially noteworthy, as it boasts a beautifully painted fresco that was created by Marc Chagall that covers nearly 6500 square feet of space.
To learn more about the history and significance of this remarkable building, visitors can take part in a guided tour or attend a live performance. Whether you visit for sightseeing or an event, Opéra Garnier is an experience you won't soon forget!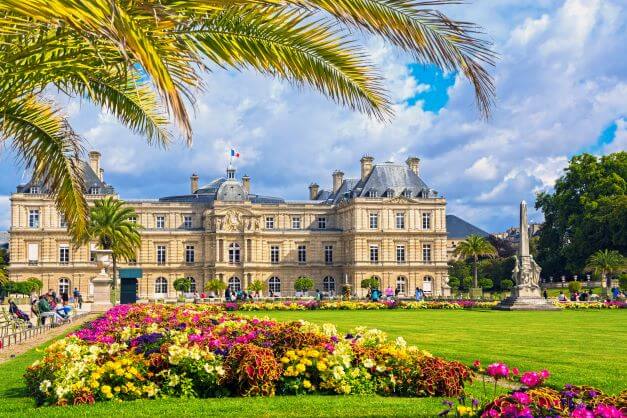 Stroll through Jardin Du Luxembourg
The final activity on our list of things to do in Paris in 48 hours is the Jardin du Luxembourg. This beautiful park dates back to 1612, making it one of the oldest public parks in Paris. It is located near the Latin Quarter and offers visitors a chance to admire lush greenery, fountain displays, and sculptures. These features make this park a favourite among locals and travellers alike.
Taking a stroll through Jardin du Luxembourg's numerous gardens, which span 25 hectares (62 acres), is one of the highlights of visiting. Taking a paddleboat on its historic lake or admiring its stunning rose garden are some of the activities visitors may want to try. As you watch street performers perform their acts, you can also take a break and enjoy some refreshments like crepes or ice cream.
Jardin du Luxembourg hosts several events throughout the year, including open-air concerts and theatre performances, for those seeking entertainment. There is also an art museum in the park called the Musée du Luxembourg that hosts works by renowned artists like Monet, Renoir, and Picasso.
Conclusion
Paris is a city of culture, beauty and romance. It has been the destination for many tourists for centuries, and with 48 hours in Paris, you can experience a lot of what this beautiful city has to offer. With the celebrated Eiffel Tower, Arc de Triomphe, Notre Dame Cathedral, Louvre Museum and Champs-Élysées as your starting points, you can explore the cultural heritage of Paris further by visiting renowned attractions such as Moulin Rouge and Opéra Garnier. Finally, finish off your 48 hours in Paris by taking a leisurely stroll through Jardin du Luxembourg.
Whether you are looking to capture spectacular views or take in some of the world's most famous landmarks and museums, these 9 things to do in Paris in 48 hours will make sure that you have experienced all that the City of Lights has to offer.
With so much to see and do within that short time frame, it is best to plan ahead to ensure that you get the most out of your time there. Whether it is ticking off must-see attractions or simply savouring a fresh croissant from one of its many patisseries, make your stay a perfect one.