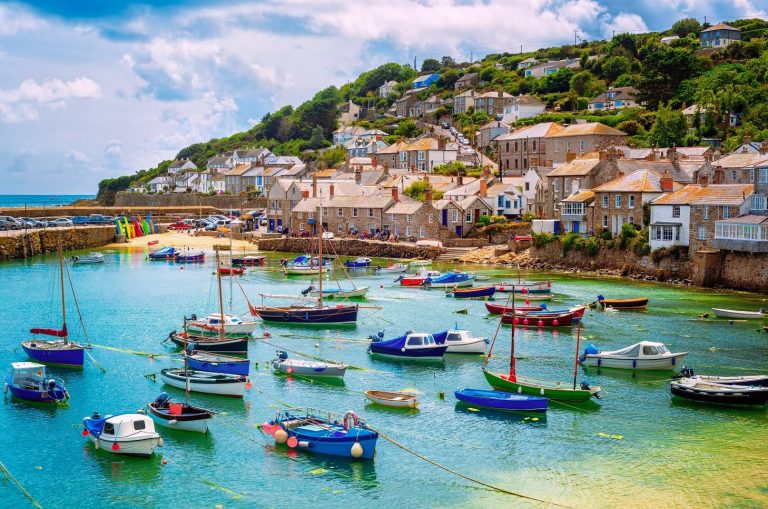 If lockdown has taught us anything in the last year, it's to embrace and explore our UK beauty spots and truly appreciate what's been hiding in plain sight on our doorsteps.
With tedious travel restrictions still in place and pricey PCR tests required for trips abroad, more and more of us are choosing staycations over jetting off this summer.
In May 2020, a study revealed that about one-third of respondents planned to spend their annual leave on holidays in the UK. This year, a staggering 73% of Brits will choose to holiday within the UK, even after travel restrictions have been lifted.
From walking through the rolling hills of the British countryside to the countless coastal retreats on offer, it's easy to see why more and more Brits are opting to holiday in the UK.
So now that we've got you daydreaming of serene scenes closer to home, here's our top list of UK holiday destinations that you could visit this summer.
Cornwall
Often compared to the tropical Caribbean, Cornwall delivers unspoiled beaches with crystal-clear, turquoise waters. It truly is one of the UK's coastal treasures. Whether you're planning to pitch a tent on the beach and surf the morning waves in Newquay or treat everyone to a memorable, fun-filled holiday park for all the family, you're sure to have a trip to remember in Cornwall.
Scotland
If you live in the north of the UK, then the stunning scenery in Scotland could be a closer option for your summer staycation. Capture the breath-taking Aurora Borealis in the Scottish Highlands or cool off after a long walk in the Fairy Pools on the Isle of Skye. If you're looking for a more challenging activity on your trip, why not take the plunge and hike Ben Nevis? At 1,345 metres above sea level, Ben Nevis is the highest mountain throughout the whole of the UK, making it a great one to tick off the bucket list!
Wales

Have you been dreaming of a getaway to the French Riviera? Then look no further than Portmeirion. With its charming array of coloured houses, straight out of the 1920s, this vibrant village is steeped in history. Boasting acres of ancient gardens and a beautiful beachside too, Portmeirion has it all. Swap the pizzas of Portofino for the Welsh cakes of Wales this summer. You won't be disappointed!

Devon

With striking, jagged cliff faces that plunge into the contrasting turquoise seas below, you'll certainly want to pack your camera when visiting this beauty spot. If the Jurassic coastlines aren't enough for you, this County also boasts two National Parks – making it every hiker's heaven! It's easy to see why this diverse destination is often described as 'Mother Nature's Playground'.