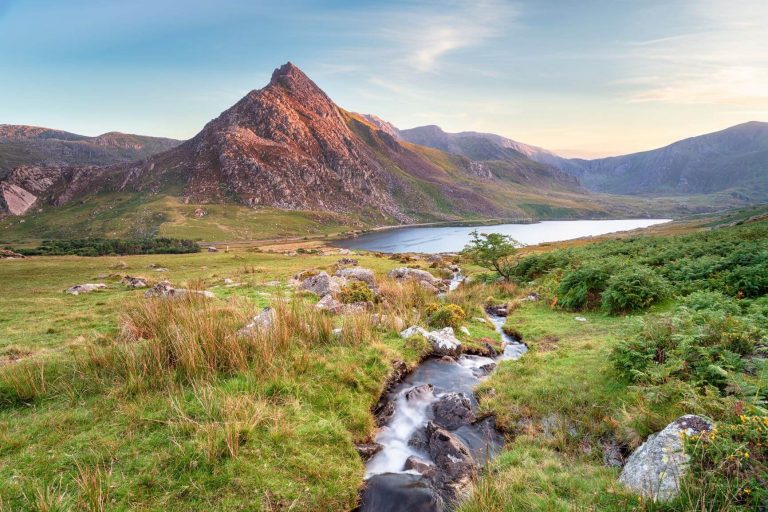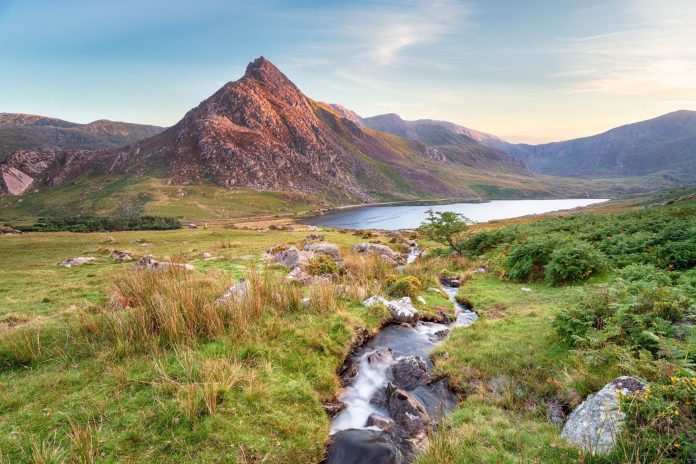 Last Updated on 14th February 2022
Over lockdown you may have discovered the joy of going for little, local walks. With summer just around the corner and the UK slowly being back open for business, now could be the time to take your walking to the next level. Why not try a hike on your holiday? There are so many gorgeous local places to discover, and below are just a few favourites and our handpicked best hiking locations in the UK.
Malham Cove
You'll find Malham Cove in the Yorkshire Dales National Park. There is an abundance of walks to pick from in this part of the country, but we thought it was best to start with a fairly easy walk. The Malham Cove Circular walk is 2.4 miles. Along the way, you'll be treated to lush valley views and impressive limestone rock.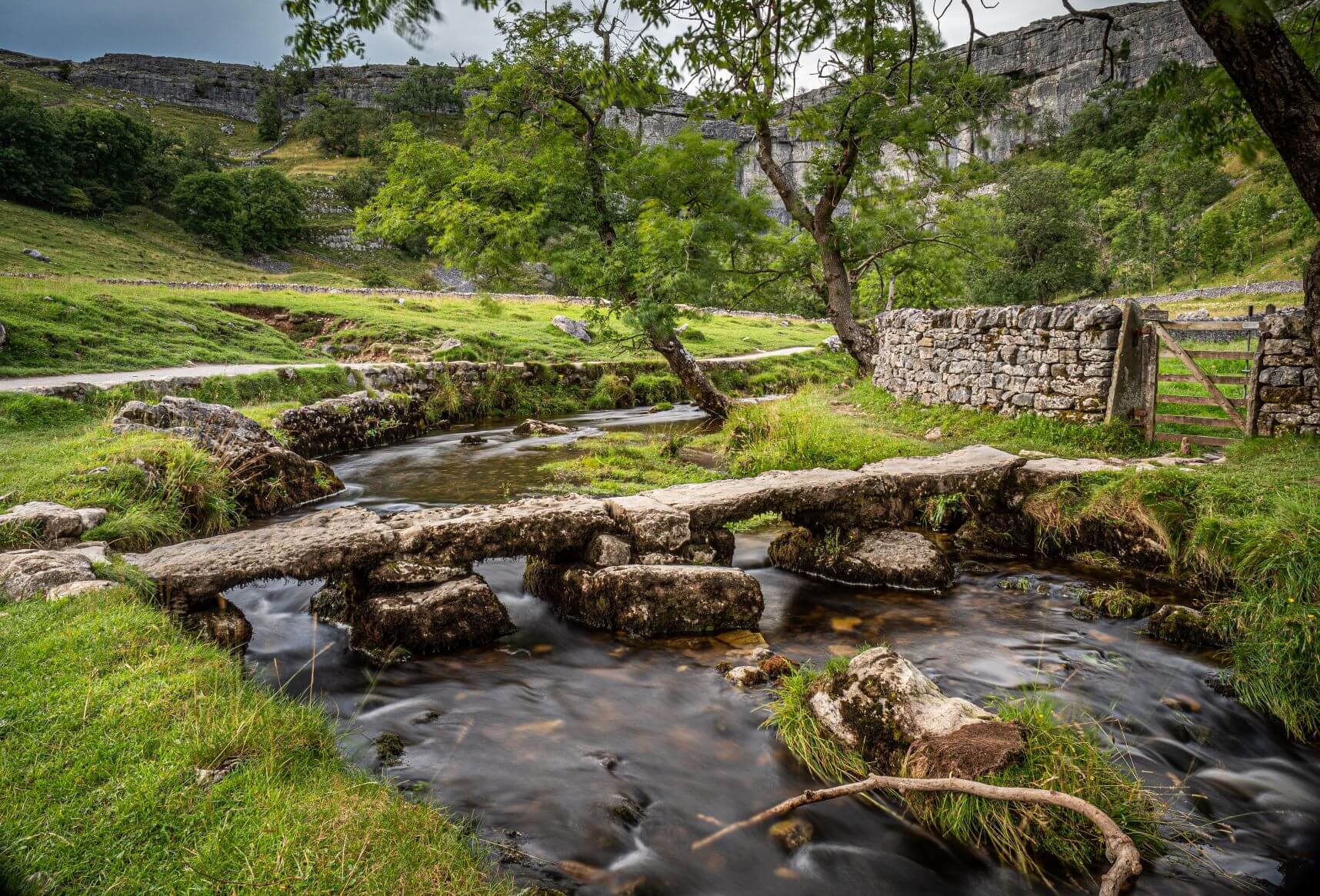 Muckle Flugga
It was hard picking just one of Scotland's amazing hiking spots. After this past year, we imagine you are craving to get away and switch off from the rest of the world. Walking along the dramatic coastlines of Muckle Flugga, on Unst in the Shetland Isles, can help you achieve this. You'll be immersed in nature for the entirety of this 6.5 mile walk. It's in the Hermaness National Nature Reserve, so be sure to watch out for the local wildlife.
South West Coast Path
The South West Coast Path is the longest hiking trail in the UK. It starts in Minehead, Somerset and finishes in Poole, Dorset. If you walk the full 630 miles, it will take a whopping 52 days to complete. If you decide to do longer hikes, it's important to invest in sturdy hiking shoes to protect your feet during your walk.  However, you can tailor the route to suit your fitness levels and pick parts you'd like to see. Wherever you are and how far you go, it is a gorgeous trail. You'll be treated to dramatic coastlines, charming countryside, and perhaps you could even pop into a pub or two.
Aberglaslyn Gorge
You'll find this walk in the stunning Snowdonia in northwest Wales. It is a circular route and is six miles long. While it might not be the longest hike mentioned on this list, it is absolutely jam-packed with views. It's easily one of the best hikes in the UK. You'll see some of Snowdonia's most spectacular scenery. From the amazing sights of Aberglaslyn Gorge to walking alongside the mighty Glaslyn River. You may even see some iconic Welsh mountains on particularly clear days.
There are so many beautiful places to discover in the UK, and some might be right on your doorstep. Whether you fancy an afternoon exploration or a challenging hike, you can find a walk that suits your fitness levels. Where in the UK would you most like to explore?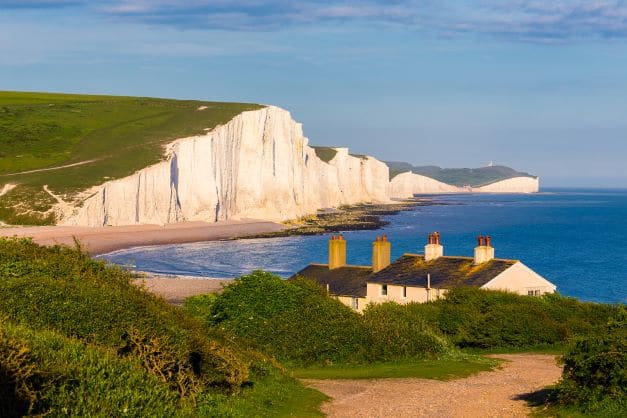 Seven Sisters Country Park
The South Downs National Park is a great place for people in the South on the edges of Brighton and Hove. The park is home to four peaks over 1,000 feet. There are also miles of paths that offer a moderate level of difficulty. The area is known for its rich history and scenic views and heritage in places like Lewes. Two of the highest points on the South Downs Way are Ditchling Beacon and Devil's Dyke.
A stunning coastal walk is the Seven Sisters Country Park which are a highlight of the Sussex Heritage Coast. Covering 280 hectares which includes the chalk cliffs which gives the area it's name. You can approach from Seaford for spectacular views from the Fisherman's cottages, or walk down the Cuckmere Haven Valley.
If you fancy a long walk, head from the Cuckmere Haven beach east towards Beachy Head and the lighthouse.
The Pennine Way
Lake District is one of the best places to hike in the UK and has many walks including the coast to coast walk and the Pennine Way for the adventurous, which is 268 miles from Edale in Derbyshire to Kirk Yetholm in Scotland through the stunning Yorkshire dales.