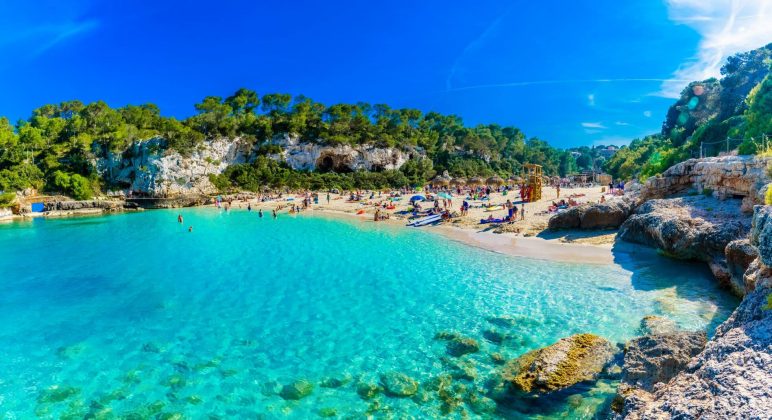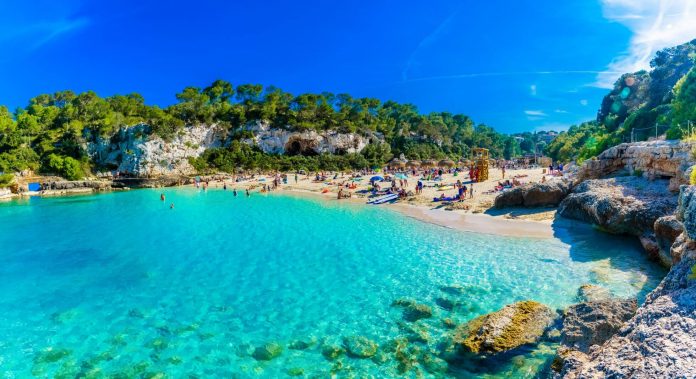 Last Updated on 8th January 2022
There are so many things to do in Mallorca that it is very difficult to fit everything in if you are staying on the island for a short period of time. The best attractions depend on what activities you like and the time of year you visit, as the island is very different in summer, compared to out of season.
Mallorca is a popular holiday destination as it has a great climate with the averaging highest temperature ranging from 15 to 30 degrees. With even the hottest month of August averaging only 24.5 degrees, it's great for all ages. The average sea temperature is at its lowest in winter at 15 degrees and rising to it's peak at 26 degrees in August.
Whatever the season, there are must-see's for the itinerary so here are our top 10 things to do in Mallorca for 2022.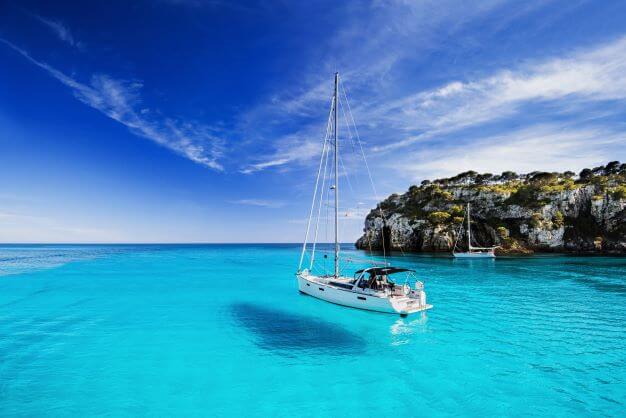 Boat Trips in Mallorca
One of the most popular things to do in Mallorca in summer is to take a boat trip. There is no end to the offering of boat trips in summertime and there are different day cruises departing from various parts of the island.
Mallorca's main port is Palma but there are many boat trips leaving from Palma Nova, Magaluf, Santa Ponsa, Arenal, Alcudia, Puerto Pollensa, Cala Dor, Cala Ratjada and many more places. So wherever you are staying, you are not going to have to travel far to begin your boat trip.
The best boat trips in Mallorca for families are the glass bottom pleasure boats that take you for a ride around the bay with beautiful views, a stop for swimming and "submarine vision" where the children can look through the glass panels in the bottom of the boat and spot the fishes in the sea.
One of the best value-for-money things to do is to take a catamaran tour. They normally last five hours, include lunch, and take you to some of the hidden coves, little-known beaches and to enjoy most gorgeous views along the coast. You can relax on the nets sunbathing; you can swim, snorkel or have a go at kayaking or stand-up paddle.
If you want to try something different and highly memorable, take a dolphin-watching boat trip. These activities are strictly observational and you can't get in the sea on this tour but it is so worth seeing dolphins in their natural habitat and watching as they swim close to the boat and show off with crowd-pleasing jumps and dives.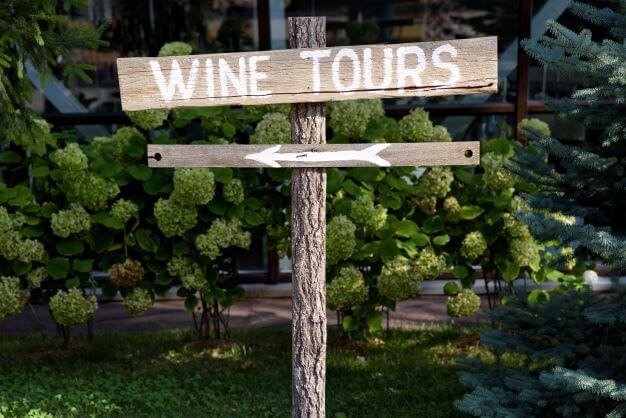 Wine Tours in Mallorca
Something that you can do all year round in Mallorca is to join a wine tour. There are over 100 wine cellars in Mallorca and the island has two Designation of Origin wine regions: Binissalem and Pla de Llevant. The wine industry is very important in Mallorca, and there is a large production and consumption of wine.
During your stay it would be great to learn about the wines you are being served each evening in the restaurant and to discover Mallorca's unique grape varieties.
A great fun day out is to take a tour through the vineyards with a guide and stop at various bodegas so you can compare the wines and the wine-making process at each one – as well as tasting the wines, of course. There are many shared wine tours available, which means you don't have to drive around the wine cellars – very important! – and that if you are travelling alone, you can share the experience with other likeminded people and have some fun.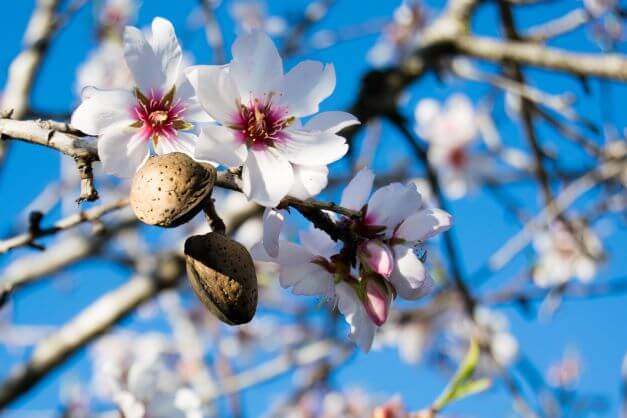 A Great Thing to do in February: Almond Blossom
Located in the Mediterranean Sea, Mallorca is a mild place weatherwise, even in summer, and snow is a very rare sight. But the island does turn into a winter wonderland every February when the almond trees burst into blossom and the countryside is covered in gentle white and pink, which at a glance, looks like white, fluffy snow.
Driving through Mallorca's countryside is a treat at any time of year, but when the almonds are in blossom and the landscape is lush and green, with a backdrop of blue sky and impressive mountains, there is little to rival the views.
This is a very unique activity in Mallorca, as most visitors come in the summer months and miss the almond blossom. A cool thing to do is to do a road trip of different villages, in the countryside, enjoying the amazing almond blossom between each one.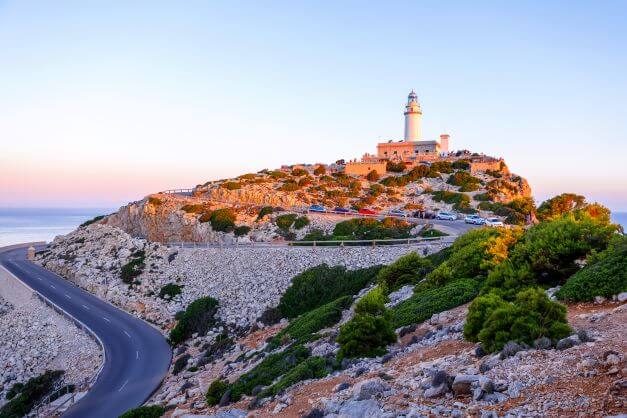 Formentor, a Place not to be Missed in Mallorca
One of the top places to go in Mallorca is Formentor. This is one of the most spectacular locations, with a drive on a scenic mountain road, taking you to see amazing views at the Formentor Lighthouse, the Es Colomer Viewpoint or the Formentor Beach. If you take a tour or if you have a car, you can visit all three in one day.
Alternatively, you can take a boat from Alcudia or from Puerto Pollensa to Formentor Beach. Combine a beautiful boat ride with a day on one of the most pristine beaches on the island.
Formentor is the very northernmost tip of the island of Mallorca and, where the land ends, there is just a sheer drop of dramatic cliffs down to the sea below. This is where the Serra de Tramuntana Mountain Range ends, which runs all the way from the southwest to Formentor.
One thing to remember about Formentor in the summertime is that, for preservation and environmental reasons, the road is closed to all traffic from 10am to 7pm. Having said that, both the sunrise and sunset from the Cap Formentor Lighthouse are absolutely spectacular, so don't hesitate to go very early or very late in the day.
Enjoy a Day Out by Bus
A cool thing to do in Mallorca is to take a bus tour. That way you don't have to worry about where you are going, how to get there, parking facilities or public transport connections. There are many day tours and you can join a shared bus tour to keep the cost down and meet other people.
The most impressive bus tour is through the Serra de Tramunatana Mountains stopping at Sa Calobra and Puerto Soller and combining the bus with the vintage wooden train and tram.
Another popular bus tour in Mallorca is to the Caves of Drach. This is one of the top attractions in Mallorca, with awesome caves, amazing lighting and a magical music concert by Lake Martel, one of the largest underground lakes in Europe.
If you are staying at a tourist resort, you will find many options for bus tours from your area, whether you are looking for sightseeing days out, visits to local markets or a bus tour with attraction tickets to one of the theme parks or water parks.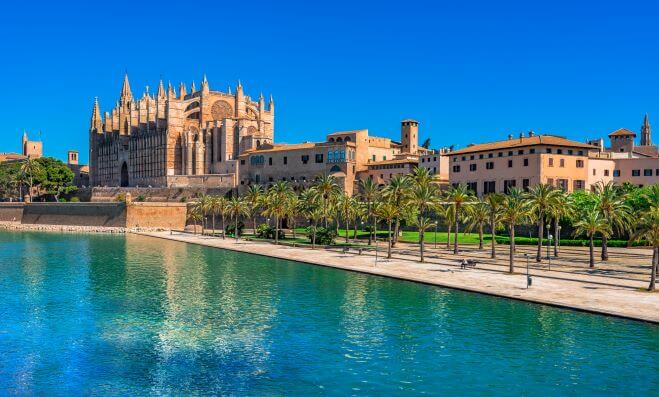 Visit Palma de Mallorca
If you are in Mallorca, you MUST visit its capital, and the capital of the Balearic Islands: Palma de Mallorca. Palma is an amazing city, steeped in history. You can take a guided walk around the old quarter, with a visit to Palma Cathedral and a stroll back in time to really soak up the atmosphere of the old city. Or you can walk the length of Palma's enormous port and harbour: check out the fishing boats yachts and huge cruise liners. You can hit the shops in Palma and shop til you drop at hip high street stores or designer boutiques. Or you can visit Palma during the evening and discover the tapas areas of La Lonja and Santa Catalina, where you can spend all night tasting your way around the city before dancing the night away at one of the many clubs.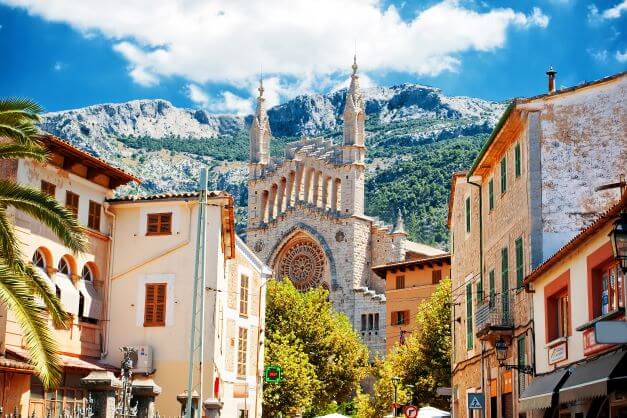 A Trip to Soller and Deia
If you want to explore the mountain area of Mallorca, why not combine two of its beauty spots in one day: Soller and Deia.
The valley of Soller is one of the prettiest places you can visit. It is on the west coast, nestled in the Tramuntana Mountains. The 360 panoramic views in and around Soller are breathtaking, and there are many hikes in the area where you can enjoy them to the max.
The Old Town of Soller is one of the nicest old towns in Mallorca. There is a lot to explore and Soller boasts a rich history. One of the most outstanding things about Soller is its architecture, which is an eclectic combination of Modernism, Baroque and even Gothic. This eclectic architecture comes from influences from many different places throughout Soller's history. A great idea is to take a guided walk through the town and find out about the story behind Soller's architecture. And then you can relax in the main square with a refreshing orange juice made from Soller's famous oranges.
Before you head to Deia, jump onto the old tram and rumble gently down to Puerto Soller and along the seafront before alighting in the centre of the port. The harbour is very pretty and is home to many great seafood restaurants serving freshly caught fish, so this is a great place for lunch.
To reach Deia you will drive over the Tramuntana Mountains on a road that gives you breathtaking views of the coastline and the sea. Deia is known as the village of the artists, as so many artists, writers and creative people have found inspiration in its stunning vistas and charming old streets.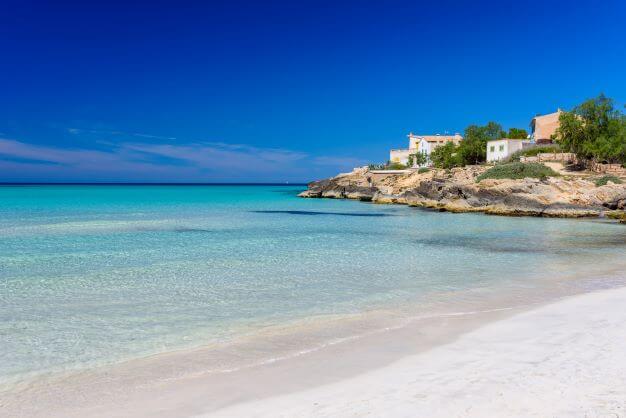 Enjoy Mallorca's Hidden Beaches
There is no shortage of sandy beaches in Mallorca. The problem you will face is choosing which ones to visit. It really depends what you like and whether you are travelling with a friend, family, in a group or alone. These are some beaches to visit in Mallorca that will never fail you:
Es Trenc: Picturesque Es Trenc Beach in Mallorca is one of the most famous and beautiful beaches in Mallorca. With its crystal clear waters and fine sand, it is an excellent plan during the summer to spend a day at Es Trenc Beach. A visit to Es Trenc can also be combined with some activities in the surroundings. Watch out in high season: this beach is very popular.
Cala Varques: Another famous beach, Cala Varques is considered one of the best coves in Mallorca, and appears recommended in a large number of articles about the best beaches or coves that can be visited in Mallorca. Years ago Cala Varques was the ideal beach if you wanted to visit a virgin beach and away from all the hustle, crowds and stress of everyday life. Things have changed since then, although Cala Varques is still a virgin beach. But as it gained popularity, it stopped being that cove where there were only a few people, to be a crowded cove, with all that that entails. Is it worth visiting? Certainly, but you will not have it to yourself, and there is a hike to get there.
Cala Tuent: The Sierra de Tramuntana is where we find this wonderful cove. The Sierra de Tramuntana is declared a World Heritage Site by UNESCO in the category of Cultural Landscape. It is therefore logical that some of the best coves in Mallorca are in this place. The cove is medium in size, with a pebble beach, a seabed of rocks with algae and sand, and it is not a very crowded cove. Although it does not have any type of services, on the left side there is a restaurant specialising in paella.
Cala San Vicente: Half hidden near the pretty town of Pollensa, considered one of the most beautiful towns in Spain, we find Cala San Vicente. It is located in a small tourist resort that barely has 3-4 hotels, thus still preserving its calm character and leisurely pace. Cala San Vicente consists of four different coves: Cala Barques, Cala Clara, Cala Molins and Cala Carbo. Cala Molins is normally the favourite with a beach of fine sand with sun beds and umbrellas. Its waters are crystal clear and transparent.
Es Calo: Es Calo is located in the bay of Alcudia, near Colonia de Sant Pere. Mallorca has beautiful and hidden corners, which many times even the local residents are unaware of and this is one of them. Es Calo consists of two coves: Na Clara and Es Calo. They are virgin coves, with crystal clear waters as if it were the Caribbean. An ideal summer excursion surrounded by nature with a lovely walk from Betlem to reach them.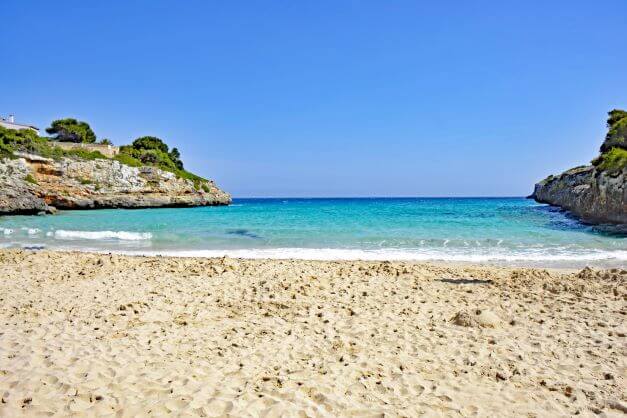 Explore the Mallorca Files Filming Locations
Did you know the Mallorca Files was actually filmed in Mallorca? Shocking, right?! But yes, the popular TV drama was filmed in amazing settings all over the island and you can do a road trip to discover (and photo-document) each place:
Cala Anguila: At the start of season two, a woman drowns herself at the beginning of the episode. Cala Anguila provides the background for the grisly scene. Plus, most of the beach scenes in the Mallorca Files are filmed at Cala Anguila. Cala Anguila is located about 20 minutes from Mallorca's second-largest city, Manacor, and approximately 10 minutes by car from the coastal town of Porto Cristo. Being one of three stunning coves, including S'Estany d'en Mas and Cala Mendia, Cala Anguila is only 50 meters long and about 120 wide. It has fine white sand and crystal clear turquoise waters, something ideal for snorkelling.
Son Moix Football Stadium: The camera crew had to get special permission for the episode, as the opening scenes involved real footage from a live match at the Real Mallorca football stadium close to Palma City Centre. You can take a tour of the Real Mallorca Football Stadium on which you will be accompanied by a qualified guide. League matches, Copa del Rey matches and even Champions League matches have been played at Son Moix football stadium and, you can discover the history and the passion for the Real Mallorca team.
Rancho Grande Park: Episode six of season 2 sees Max and Miranda investigate credit card fraud against tourists at Mallorca's largest horse riding ranch. You can visit Rancho Grande Park in Son Serra de Marina, where they have a great restaurant, offering barbecued meat in a rustic, outdoor setting. Or you can saddle up and join one of the horse riding tours that depart from the ranch and through the pine forest to the Son Serra de Marina Beach.
Arta: You might recognise Arta from the Disappeared Man episode of the Mallorca Files, which was filmed in this gorgeous town that retains its Mallorcan charm and is less-known on the tourist trail. The town itself is very pretty, with charming restaurants and boutique gift shops. The San Salvador Monastery on the hill overlooking Arta is well worth a visit.
The Caves of Drach: The scene of a supposed murder in the Mallorca Files, the Caves of Drach in Porto Cristo are actually a very happy and unique place, and one of the most visited attractions in Mallorca. The underground Lake Martel is stunning with its mysterious lighting and beautifully eerie music concert as musicians on boats seem to float above the lake as if by magic.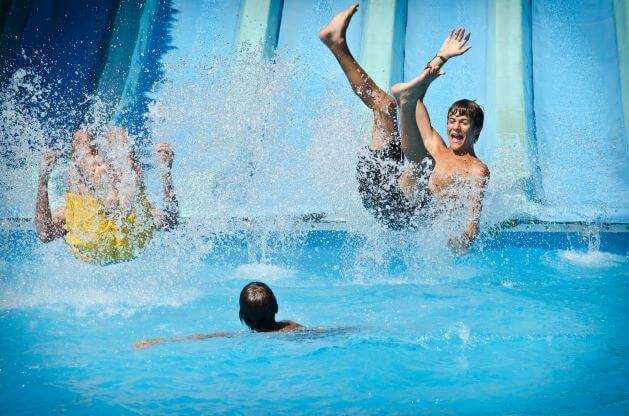 Water Parks in Mallorca
Who doesn't love a water park in summertime? Mallorca boasts some of the biggest and best water parks in Spain and a visit to one of them is a great day out for the whole family.
The two largest water parks in Mallorca are Aqualand in Arenal and Western Park in Magaluf. Both have attractions for all age groups from the tiniest tots to the bravest daredevils. Fly down kamikazes, black holes, crazy races and more. Look out for the Grand Canyon at Aqualand and see who will brave the Beast at Western Park; it's the biggest kamikaze drop on the island at a heart-stopping 30 metres high.
As well as all this there are wave pools, mini parks, lazy rivers and generally all round great fun for everyone.
If you are staying in the north of the island you might want to try Hidropark in Alcudia. It's smaller than the other water parks but it's good fun and it's on your doorstep if you are staying locally.