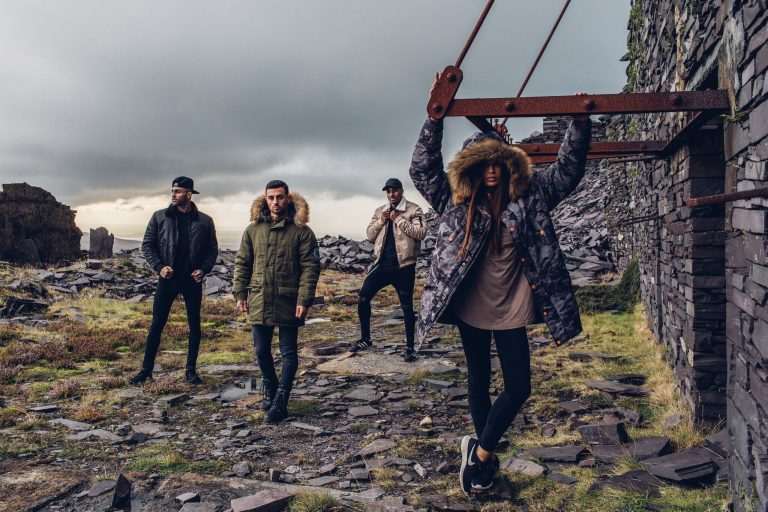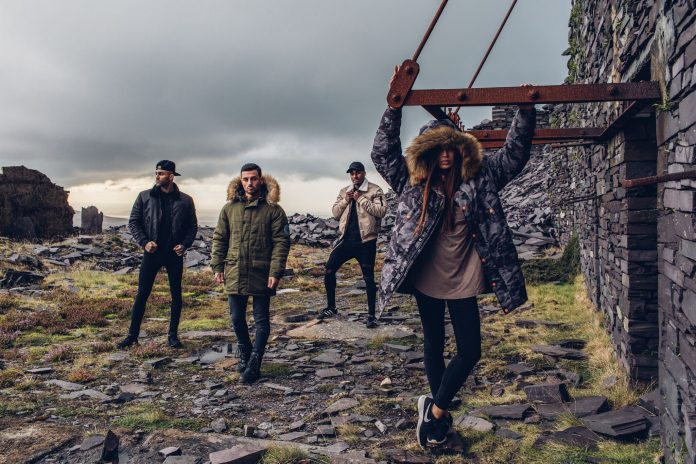 Last Updated on 12th July 2023
Have you wanted to know how a retailer chooses which clothing brands to have in their store or on their site? Maybe you are a streetwear brand yourself and dream of seeing your apparel in Urban Celebrity. Well, streetwear giant Thomas Gun have told us all we need to know.
It's a brisk morning and I'm heading down the streets of East Sussex to the offices of a men's clothing retailer that has been in the fashion industry since 1984. They went online in 2012 with small independent labels like Judas Sinned and Sik Silk. So they had a wealth of insider knowledge of fashion retail.
The Leisure Society: How did you start selling streetwear?
"We used to sell old school classics like Adidas, Champion, Reebok, and Ellesse. Then an old school friend got in touch who ran a design and manufacturing company. He was working with Judas Sinned, one of the original streetwear brands, and they were looking for stockists. We were keen, the clothing label was redefining the youth clothing industry with muscle fit tees and skinny jeans all modelled with a guy with tattoos called Stephen James."
"The brand was doing well but he was raving about a new client called Sik Silk. It was three friends from Scunthorpe who just been on a recent trip to America. Inspired by the streetwear culture there, they were keen to bring it to UK stores. They had designed a Baseball Jersey and maxed out their credit cards to place an order. Operating from their bedroom they had little outgoings, but there were certain the gamble would pay off. And so we then became the first retailer to take on Sik Silk before the items were even released. The brand was at the forefront of the fast fashion movement."
The breakthrough Sik Silk Baseball Jersey
TLS: What is Fast Fashion?
"Fast fashion is short orders for the upcoming season, rather than ordering long for the year after"
"His company Fashion Design Solutions were revolutionising the production process. Rather than order seasons in advance, production was being made in smaller quantities on demand. Price by the unit was higher, but it was going from the design stage to the consumer in weeks. Traditionally you used to place orders on CAD drawings a year in advance. This means committing to orders on designs based on gut feeling rather than current sales trends."
"Now you could see on-point styles samples in January/February and could buy for delivery the following as the Spring season started. It was much better for us smaller independents to cover gaps in the store rather than repeat order on the previous seasons stock which was a sale waiting to happen."
"ASOS (AsSeenOnScreen and used to sell movie clothing replicas) had moved into the youth fashion demographic and their online availability was gaining popularity. Retail footfall was falling and online competition was growing, we needed to offer something different for our market share. Luckily we had good advice as the Baseball Jerseys put Sik Silk and streetwear into the mainstream".
TLS: So how does a brand get into a retailer?
"The bigger brands use an established sales agency like UK68, Red Alert or 2Squared who have all the retailer contacts. There are trade shows like Jack Required, or we go to their showrooms to see collection samples and place orders there. Retailers have a buyer, who's job role is purely bringing in new product to keep things fresh in products and brands. The sales agents have a direct relationship, so any new brand they have taken on comes to our attention then."
"Of course this means unsigned smaller brands have no chance. They contact us directly but rarely have the professionalism to stand out. It takes a lot for a retailer to take a chance on an unknown brand. The sales agencies rarely take on new brands too, so it is near impossible for a new brand to even have their product seen. Business is about increasing profits, not risk."
TLS: What can a brand do to improve their chances of getting into a retailer?
"Everyone wants to be in big retailers. Trust me, the new brands you see on there have connections. To improve your chances you need access to the buyer, then convince them to give you a chance. A professional lookbook of designs will help, as will a large social media following to show you have a loyal fanbase. The big stores like Footasluym or ASOS will shoot their own product images, but professional product shots are crucial to success.
TLS: How does a brand get a sales agent?
"The big agencies all have their own brands so don't want to take anyone on. The best option is an online sales agent. Times are changing, we don't want to have to travel to Manchester just to see samples. We do a lot of our fashion wholesale ordering online with a great free service for retailers. Online agents can take risks with new brands too, so helps us discover the next big thing. It also offers great protection to the clothing brands to only deal with reputable retailers."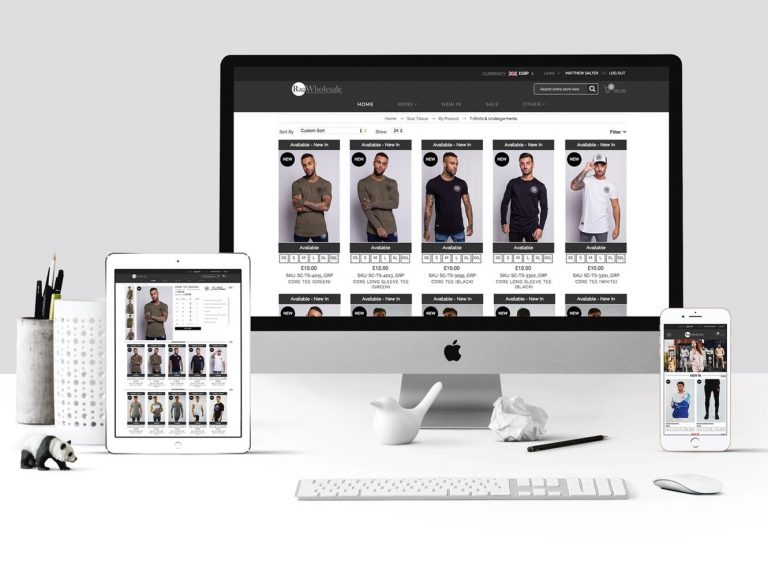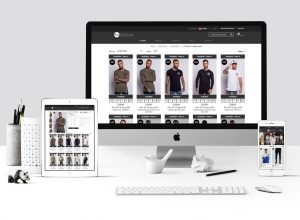 TLS: How does it work once you are in a retailer?
"It's easy to assume any fashion brand you see in an online retailer has made it. But while it gives increased exposure to the retailer's customer base, it's not necessary a fast-track to big money. There has been a dramatic shift to a preference to drop shipping that doesn't want the stock taking up space or the risk. This is win/win as a percentage is just paid on orders placed. It's a better method for the brand rather than the traditional sale or return deal when you handed over the stock and risked losing it."
"When full orders are placed there are likely payment terms, often 90 days for retailers like ASOS, Amazon, Footasylum or DV8. And of course, Affiliate marketing is increasing in popularity too."