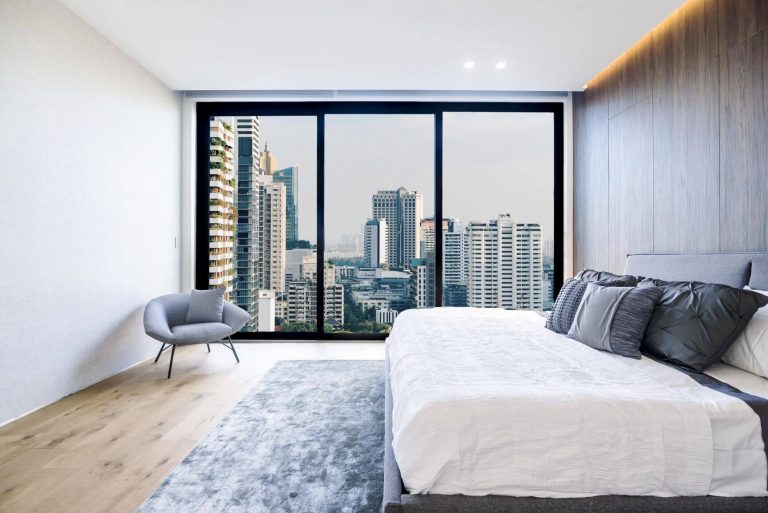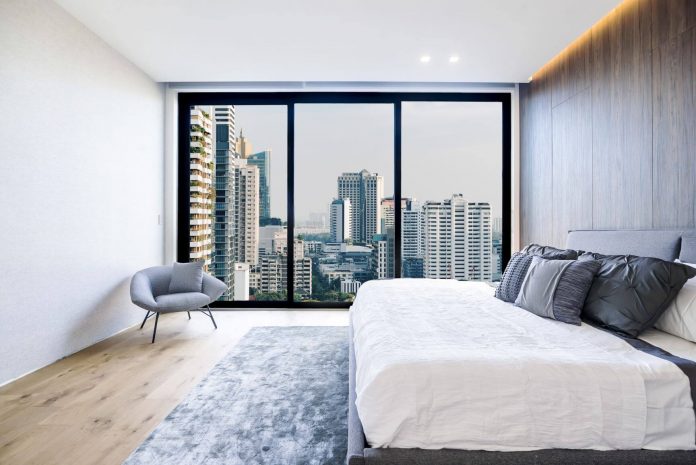 Last Updated on 8th March 2022
There's a new look that's really taking off this year. Japandi combines the functionality of Scandinavian hygge design with the stylish minimalism of Japanese wabi-sabi. It's very much a look for those who want their living spaces to be simplistic, yet also cosy and calming.
Japandi is a simple and timeless style that can be effortlessly translated into your home. Natural materials allow you to create pieces that will look lovely in any contemporary Japandi space.
More and more people are now designing living rooms and bedrooms in this style, and you can do the same if you follow some basic principles.
What are the key elements of Japandi design?
Natural materials are very important in both Japanese and Scandinavian design. Light oak wood is a popular choice for Japandi, and natural fabrics such as wool and cotton should be used for the likes of cushions, pillows and curtains. These materials should be sustainable, so designs are eco-friendly.
Clean lines and simplicity are also key features, and go hand-in-hand both with the idea of decluttering and of practical yet sleek storage to create a calm, relaxing environment.
Want to add a touch of colour to the trend? Colours will normally be neutral, adding to the peace and calm, and brighter colours will only be added with subtlety. Use softer shades such as pale blues, greens or pinks. Alternatively, you can use a deeper accent colour like charcoal grey.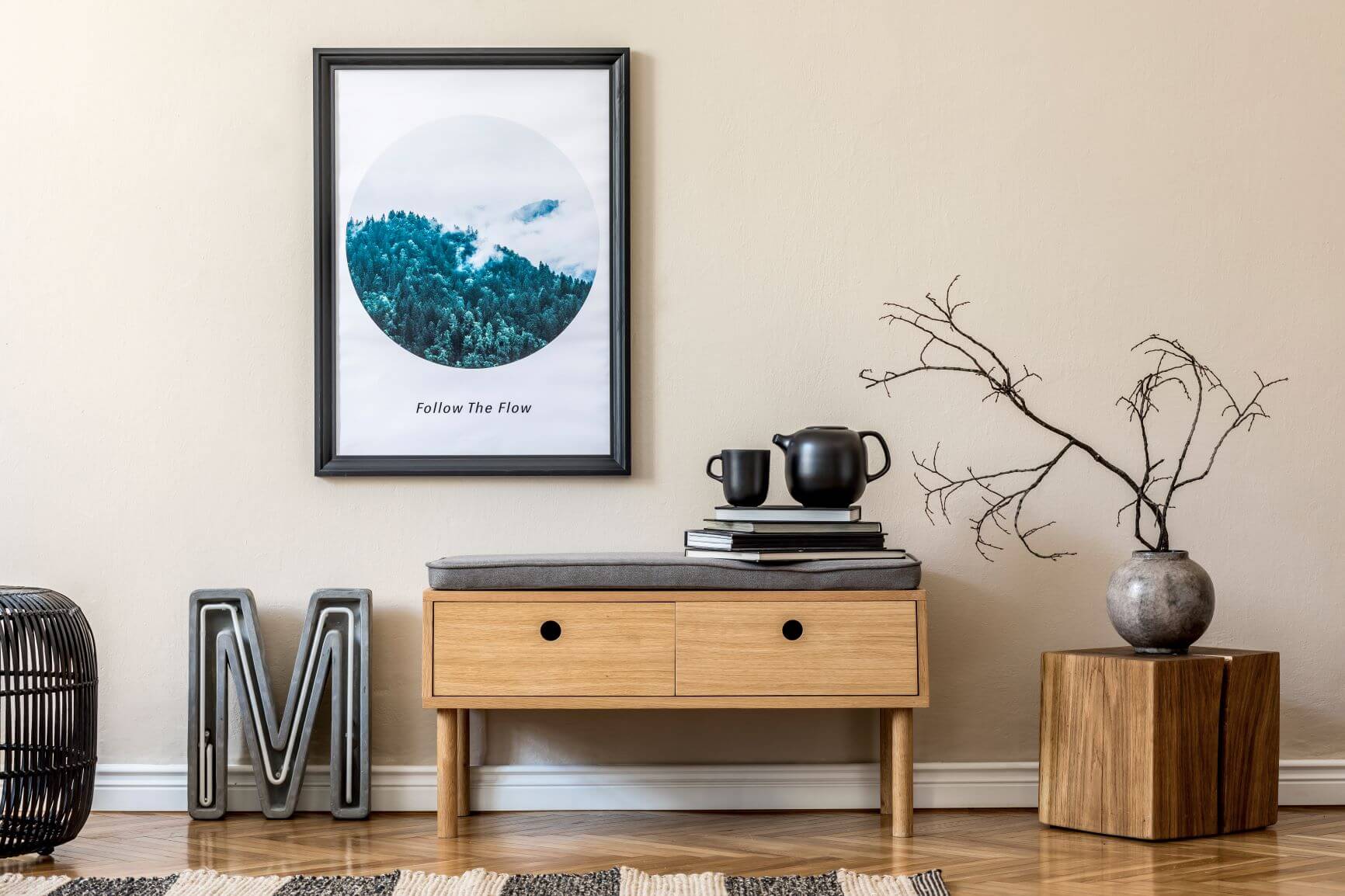 How to create a Japandi interior at home
Don't overwhelm your room with furnishings. Japandi design is a minimalist and practical concept. The key is to declutter by using cupboards or fitted wardrobes large enough to house your clothes and jewellery, but not so big they take up half the room. If you need more storage space, try boxes and baskets that mask your clutter and provide a sense of calm.
Furniture such as beds and chairs should all be made from natural materials (e.g. bamboo, wood or rattan) – think wooden chairs with wicker tops, wooden bed frames or sofas upholstered with cotton. They should also be of top quality, and made to last – something that's important to both cultures. Add unpretentious subtle patterned cushions and rugs and layer soft wool throws on the sofa for a soft look. A houseplant or two could certainly add to the aesthetic, but don't go overboard or the simplicity will be lost.
You could also consider a media wall to hide all entertainment boxes and cables for the ultimate in minimalism.
Keep shades light with a backdrop of neutral colours, and if you want to add bright colours, do so sparingly so as not to drown out the neutral effect. You don't want to create too much of a visual contrast, so if you use a natural green colour, you can add darker and lighter shades of this so as not to create a distraction. Contrasting colours can be added but should be kept to a minimum.
The Japandi style is all about layering natural textures for a more interesting and cosy feel. The choice of indulgent or luxurious textures creates an inviting rather than overwhelming atmosphere. Subtle patterns are also used to create the perfect balance, making this style unique and welcoming at once.
Keep your Japandi style going by transferring it to the outdoors. You can use outdoor fabrics to recover or make new cushions for existing furniture. Creating a minimalist, practical and cosy area that is Japandi-inspired will help you create a peaceful oasis of calm outside too!
Japandi style might be simplistic, but it does involve investment because the materials and furnishings needed should be top of the range. It's a design that's meant to last a long time, so don't just throw things together. Plan carefully and decide what will work, possibly with the help of an interior designer. Get it right and you'll have a room that will provide a tranquil escape for many years to come.