Last Updated on 29th November 2023
Fresh Ego Kid was launched in 2010 by Marvin Morgan. As a professional footballer for Aldershot, he wanted to design clothes rather than buy them. Most famous for their snapbacks, they also do the standard joggers, hoodies and t-shirts. With his business partner Jon Reuben and the help of his long-time pals, Ben Alexander and Joel Mannix, the ex-footballer remains at the heart of the designs and fit.
Fresh Ego Kids is a brand based around music, football culture and urban music. They use their combined influences to create the label's community, with a fresh look into every garment they make. The brand stands for embracing and empowering what makes people feel good- "Made For Your Ego". With fun colours and playful prints in exciting hues, Fresh Ego Kids offers funky and trendy clothes for all ages including logo t-shirts, beanies, caps, shorts and more.
"Boredom was my motivation," he explained. "I just got home from a session one day and sat in front of the computer. I was so bored. I was fed up with spending money on clothes, fed up with shopping, fed up with playing computer games."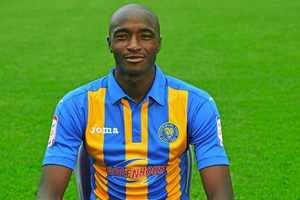 Marvin created the logo himself, despite his lack of experience in graphic design. And his new clothing brand was underway. "It was as simple as that," he says.
"As footballers, we finish at 1 pm. That's it. Once we've finished training, there's nothing at all to do. I decided to do this."
"I want to learn more about business because footballer's careers are short. But I just hate the boredom footballers have in the afternoons."
Fresh Ego Kid has been delivering its clothing to over 54 countries around the world for 10 years now, proving Marvin's philosophy of creating an apparel brand with a unique identity. Many people were sceptical about Fresh Ego Kid when it first came out, probably because of Marvin being a footballer. His initial idea had not gone unnoticed by any means- he was just being challenged on his self-confidence and authenticity as CEO.
The business model has been sturdy. Good quality product and using Marvin's contacts in the sports world to target young up-and-coming athletes and grime artists to promote their business. Link ups with hat brand New Era have seen increased the fashionable profile stateside.
Celebrities wearing Fresh Ego Kid
As a player, Marvin Morgan had a battling determination to succeed, and this followed with Fresh Ego Kid's Social Media Promotion. Fresh Ego Kid clothes are now seen on celebrities and football stars, who have gone on to wear them. There is also a flagship store in Swiss Cottage, London.
The journeyman striker scored many goals in his career but seeing his label on the Beckhams, Little Mix, and JLS must feel great. FEK had a  host of celebrity fans and a cult following. With brand ambassadors and sports personalities like Anthony Joshua, Dele Alli, Jack Wilshere and Romelu Lukaku, it's a streetwear label to be envied.
Fresh Ego Kid Snapbacks
Morgan's football career might have made him a household name, but his fashion label is well-known. Their snapbacks are always in high demand, selling out every season. Made by New Era, you know the quality is there, and with Marvin as head designer the designs are always fresh and clean.
Stocked by JD Sports and Footasylum and supported by footballers like Troy Deeney, Marvin Morgan is showing there is an alternative to life after football beyond punditry and coaching.
He has had a longer football career than Maniere De Voir's Reece Wabara, and Fresh Ego Kid has been around a lot longer too.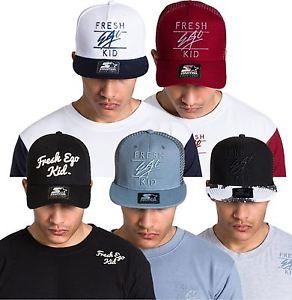 Fresh Ego Kid Summer Collection