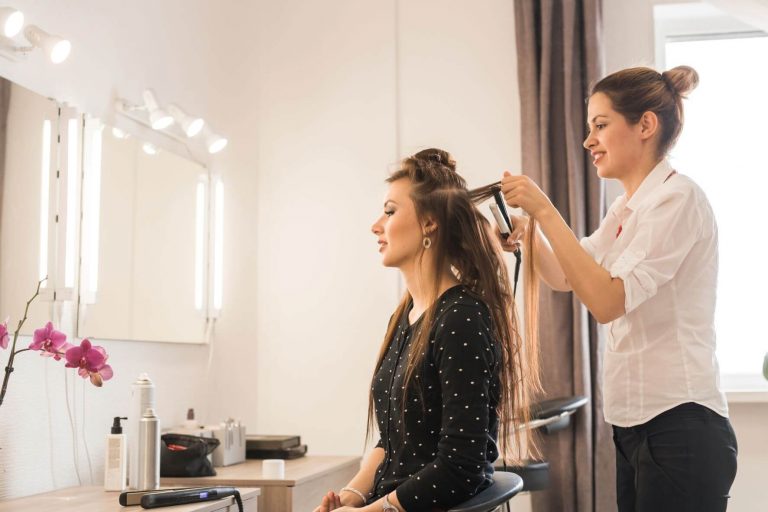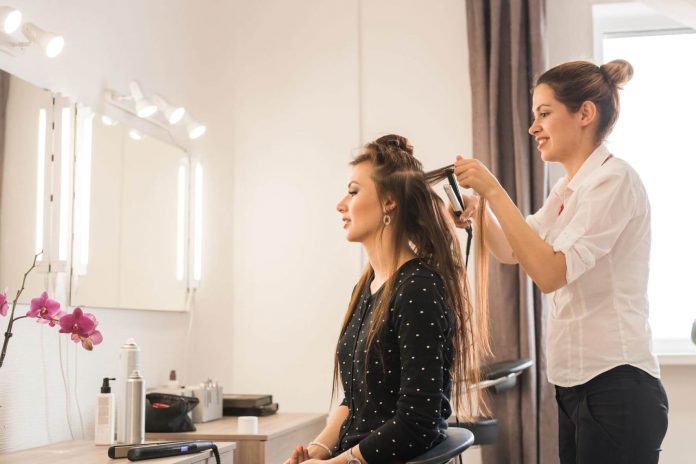 Last Updated on 15th June 2022
Hairstylist Vicki Lord has three decades of experience; she has had various salons and previously a home studio for brides and hairdressing clients:
1 Plan
Just like you book in trials for your clients, or sketch out ideas before a VIP session booking, your home studio needs this same type of TLC… because planning is everything! Planning can include writing the pros and cons for having a home studio, as well as listing the equipment you think you will need, and how you want the studio to look. What is it that you need the studio for? Who will visit? Existing clients? Brides? You may use your studio for bridal trials, session styling, shoots or training staff. You will also need to consider aspects like health and safety and Covid policies. Discuss your plans with your family and partner, because remember it is their home too, so you all need to be happy.
2 Funds
A big part of the planning is budgeting. Ensure that you can allocate some funds to set it up – yes, there will be some outlay, but with your home studio you can offer your clients more and it will cut down your travel and hire costs too, plus as it is work-related, much of what you do and set up for operating your business will be tax-deductible. Your accountant will be able to tell you more about that part. Try to be realistic with your budget, making it clear what is essential to your home studio, and what can hold back on until you look at your numbers at the end of the project.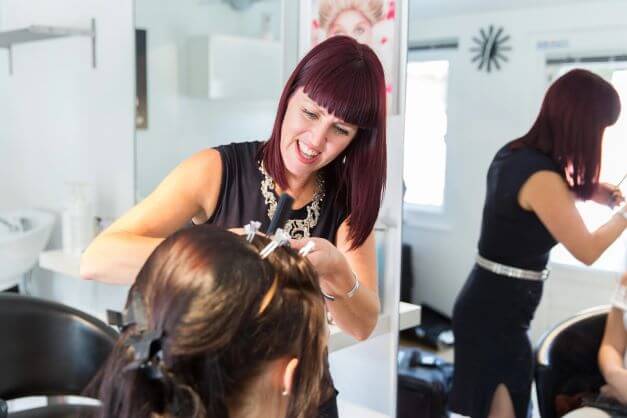 3 Place
Previously, I had a home studio in my garden, which is perfect – because it gave me that physical separation from my home life and work life. It did mean that we had to change our outdoor space to accommodate the studio. The other benefit was that there was a separate entrance for my clients. You need to think carefully about where in your home is best suited to a studio space, a place that is big enough, and that is ventilated… (Especially if you use a lot of hairspray!) Maybe you have a garage that you can convert, or an outbuilding that can be converted. You may need to apply for some conversion or planning permission, and whilst this all may feel a little daunting initial, if you plan properly you will have your home studio up and running before you can say 'snip.'
4 Warm
As soon as you decide where your studio will be, before you get to the fun part of decorating and kitting it out with all of your equipment, you have to think about the shell of it! Is it going to be warm enough for you to work in and for your clients to feel comfortable? Ensure that your studio is well insulated and double-glazed – you want your clients to have the best experience under your care and with your services as possible.
5 Brand
Is your studio going to reflect you, or are you going to re-brand? Think about your business as a whole, if you have new business cards and a new website, then make sure that your potential clients and existing customers know that it is still the same 'you'. The brand needs to also show in the décor of the studio – whilst this is at your home, it is important that the taste is neutral, so that it caters for all clients' tastes. You will need to ensure that you have the necessary equipment i.e. the big mirrors, bright and mood light options, swivel chairs, comfortable waiting chairs and plenty of plug sockets. I like to add artwork of photos showing my work to inspire anyone who is in the studio.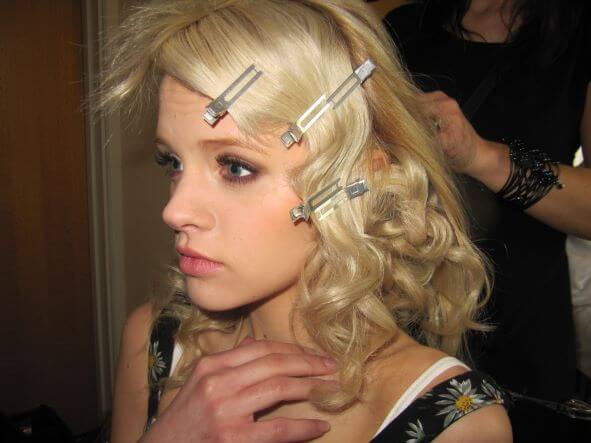 Okay so now that you have a fabulous home studio, what comes next? Well, you have to tell people about it. Share the news on social networks, and ask your friends to share it too. You can get some discount or offer leaflets printed and post them in the letterboxes of your neighbourhood to encourage new bookings.
7 Safe
Is your new studio secure? Even if it is attached to the house, you want to make sure that you have either a security camera or automatic sensor light, and definitely adequate locks on your doors and equipment and data. Treat it as you would if it were a high-street salon. Make sure that your insurance gives you the correct cover; both for the contents, the building and the fact you are working with people from your home.
8 Clean
Word of mouth is the biggest form of publicity for small local businesses, and you want people to say nice things about you and your new studio… so hygiene is a must, for obvious reasons, as well as wanting to maintain a good reputation. Always have cleaning products, as well as a floor brush and regularly clean dustbins and keep the windows and mirrors polished too. It is vital that at the planning stages that you get good, reliable plumbing installed by a registered plumber, for washing hands as well as hair. You may also opt for toilet facilities or clients can use a downstairs cloakroom in your home.
9 Chill
It is a big decision and business move, and a great one too, but there will be times that you feel stressed when setting everything up, and juggling it with bookings, photo-shoots and family life… so I would advise taking a breather if you need to, try not to let it get you down, and try to remain positive and patient. Remember if you set out a thorough plan and try your hardest to stick to that, as well as to the budget then even the more challenging times won't be that bad!
10 Launch
Don't get so caught up in all the business side of things that you forget to celebrate your achievement. Make sure you take photos, invite a few friends and family over for nibbles and drinks and even cut the ribbon before you let anyone get a glimpse of your brand new studio.
Congratulations and good luck with your new venture of working from home!