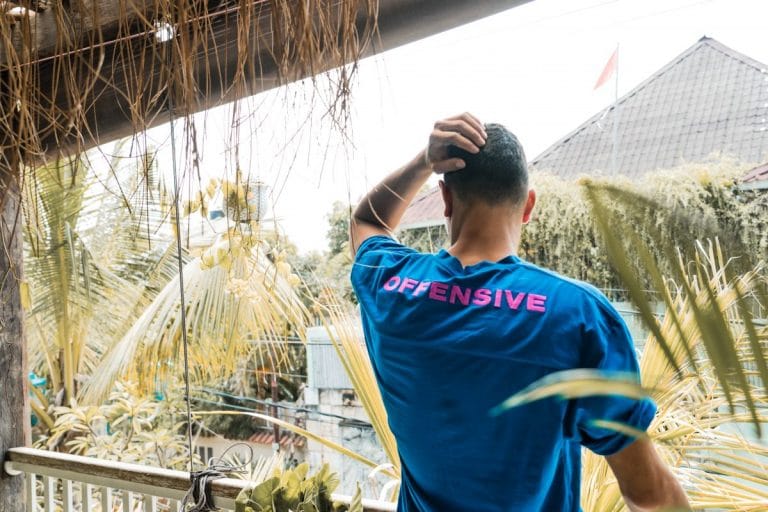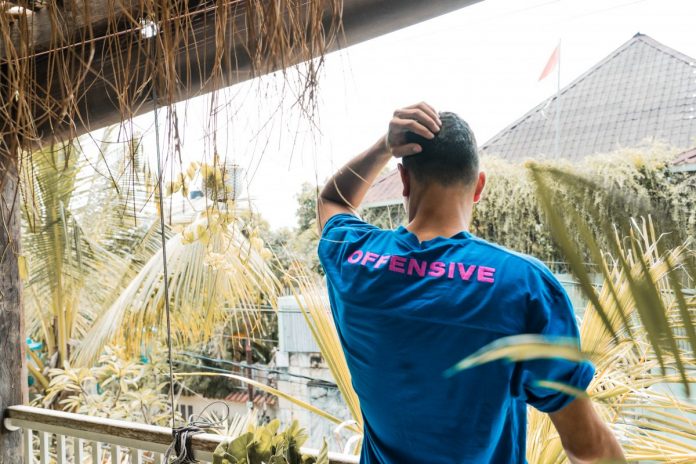 Once upon a time, Fashion Designer Vivienne Westwood drove anti-establishment Punk Era with shock value designed to get attention. Wild and colourful hairstyles, nudity, lewd slogans, ripped jeans, safety pins in leather, tattered t-shirts and distressed styles all were a protest and stuck two fingers up at the establishment.
Back in 1970's when the Sex Pistols spat out anarchist anthems in studded leather motorcycle jackets and denim, their manager Malcolm McLaren opened a London fashion Boutique with then-girlfriend Westwood. The pair influenced many designers with their offensive fashion, like Jean Paul Gaultier and Gianni Versace.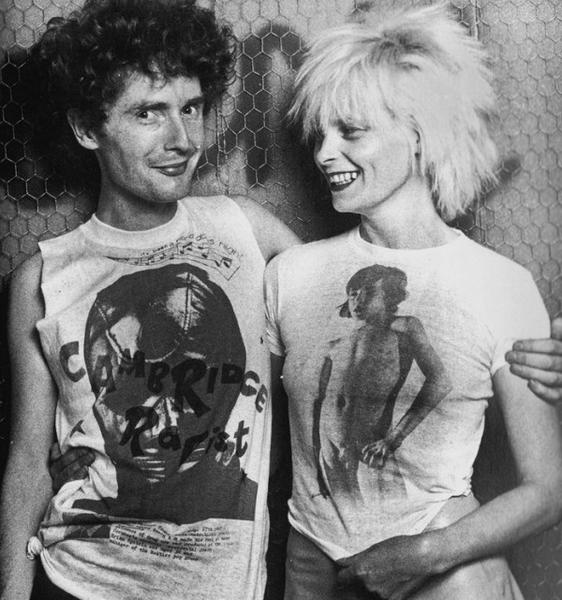 Once it would have shocked old ladies, leaving them to shake their heads and gasp at the youth's outrageous fashion styles. Maybe leaving them offended or at least resentful, upset, or annoyed. Of course, ripped jeans are no longer offensive and just the regular high street fashion trend.
Offensive Fashion now is more directly linked with PR disasters in the Fashion World. A cynic might think some are to increase exposure and attention with a viral marketing strategy. But it's more likely poor judgement, bad taste or cultural sensitivity.
Fashion is big business but is constantly battling to positively control Social Media. In an era which it's easy to offend, social media carries with ease a wave of righteousness and vitriol of mass protest. Brand boycotting is simple as a hashtag and can impact sales and cause huge brand damage. In recent years creating headlines for the wrong reasons have been Louis Vuitton, Gucci, Burberry, Gabbana, Prada, Katy Perry and Gucci.
Finally, we can change that thought process with new clothing brand Offensive Fashion who have sprung to worldwide attention thanks to sponsoring the Singapore F1.
Launched in 2020 with an eye on the Anglo-Asian clothing market and a clever play on words, they look to be the next big thing in the fashion industry for both menswear and womenswear.,
Producing garments of high-quality for long-lasting durability, all embroidered T-Shirts and Polo shirts conform to Oeko-Tex Standard 100 standards. The unisex range comes in three colourways; Black, White and Navy Blue. The Polo Shirts are made from 100% brush cotton, and the T-Shirts 92.5% cotton and 7.5% Spandex.


Offensive Clothing ticks all the right boxes for us; it's practical and well made. And crucially suitable for both day and evening wear. So it is the perfect holiday outfit and spring/summer purchase.
The photoshoots in Bali and Singapore give the Clothing Brand a real international feel, and they deliver worldwide from their UK and Singapore bases.
Available online now for international delivery at www.offensivefashion.com. Follow them @offensivefashion
The Most Offensive Fashion Trends of All Time
Fashion trends come and go, but while some will always be in style, others are just plain offensive. What qualifies as offensive fashion? Here are some contenders for the worst offenders of all time.
Sexualizing children
Using tween models wearing makeup and adult clothes is just not okay.
Wearing blackface
Historically this was theatrical makeup used by non-black performers to represent a black person. Blackface is often seen as racist because it presents one culture as being backwards or inferior to another.
In recent years, some celebrities have been called out for wearing blackface, including Julianne Hough for dressing up as Crazy Eyes from Orange Is the New Black.
Exotic animals as decoration
The trend of using exotic animals as decoration has been around a while, where women would wear fur coats to show off their beautiful but expensive animal fur. A fur coat is an item of clothing, usually made of mink, fox, or similar animal. Some people think wearing animal fur is acceptable if it's meant to keep the wearer warm in cold climates.
Underwear as outerwear
In the past couple of decades, underwear as outerwear has become a popular trend. In theory, some may see it as empowering to wear see-through clothing where everything on display. For others it is vulgar and shocking.