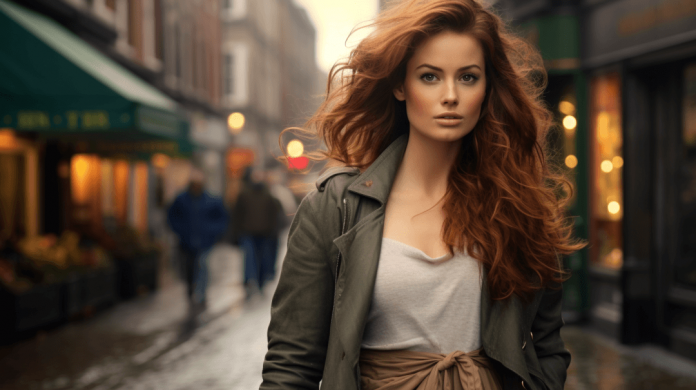 Last Updated on 26th September 2023
Dublin is a city rich in culture and style, with fashion trends ranging from classic to bold. There are plenty of the same shops as the UK; Primark is an Irish brand (called Penneys), and River Island, H & M, Urban Outfitters, Diesel, Next, Mango, etc all have stores in Dublin and Cork. Admittedly outside of the big city shopping centres there is a not a lot else, but clothes shopping in Dunnes to spend our Punts is a thing of past.
So while you may imagine everyone doing River dance dressed as a Leprechaun as we go about our daily routine, Dublin is a very cosmopolitan city and a typical European City. A once dominated fashion scene of sports tracksuits, the Celtic Tiger saw a vast improvement in style. These days fashion inspiration comes from Vogue Williams, not Molly Malone.
But of course being immensely proud of our heritage, us Irish have preserved many ties to our traditional past, be it music, the language and even our clothing. And combined with a modern twist, it's a beautiful mix.
Personally I've always admired the continued devotion to ensure there is a welcoming pub playing traditional music with the Guinness is Good for you decor, which has nothing to do with tourism. The fiddle, tin whistle and Bodhran remains a soundtrack and metronome to our heartbeats, and any slapping of the knee is not faked when the old classics come on. Thin Lizzy's Whiskey in a Jar still brings a tear to my eye, even though for the first 20 years of my life I thought it was about spending the Giro on booze.
Anyway I digress. I've covered men's Dublin style recently, so now I turn our attention to the splendour of the Celtic ladies. I've asked my female cousins to check my findings, and they are in agreement (and one plays for the Dubs in the Gaelic football so you can't find a more qualified Dubliner other than Ronnie Drew). To dress like a local, you need classy and practical clothes and accessories that will make you stand out without sacrificing your comfort.
So in today's article I will talk about 5 of them that are an absolute must-have in your wardrobe.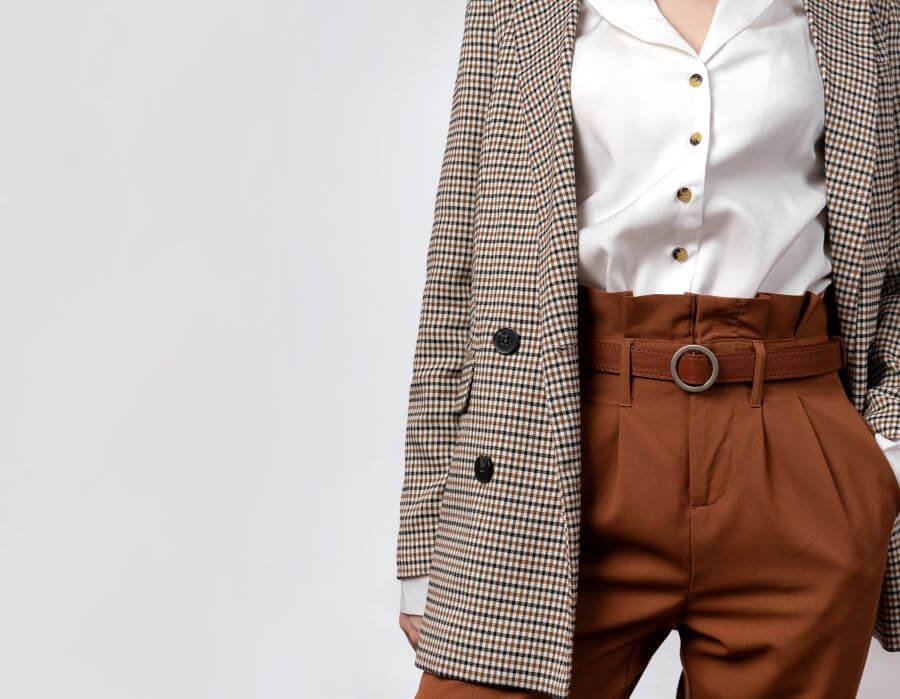 Tweed Jacket
Tweed garments have been a staple of the Irish wardrobe for centuries, and still they relatively popular today with a nod to our rural roots which Donegal being a stalwart. They are chic, classy, and extremely practical especially during the colder months of the year.
The timeless herringbone pattern is the go-to choice of fashionable Dubliners, as they can be found in all sorts of shades of green and brown, while more modern designs feature bolder colours such as navy or grey. Pair them with some tailored trousers and a fit black turtleneck for an effortlessly stylish outfit you can wear all year long.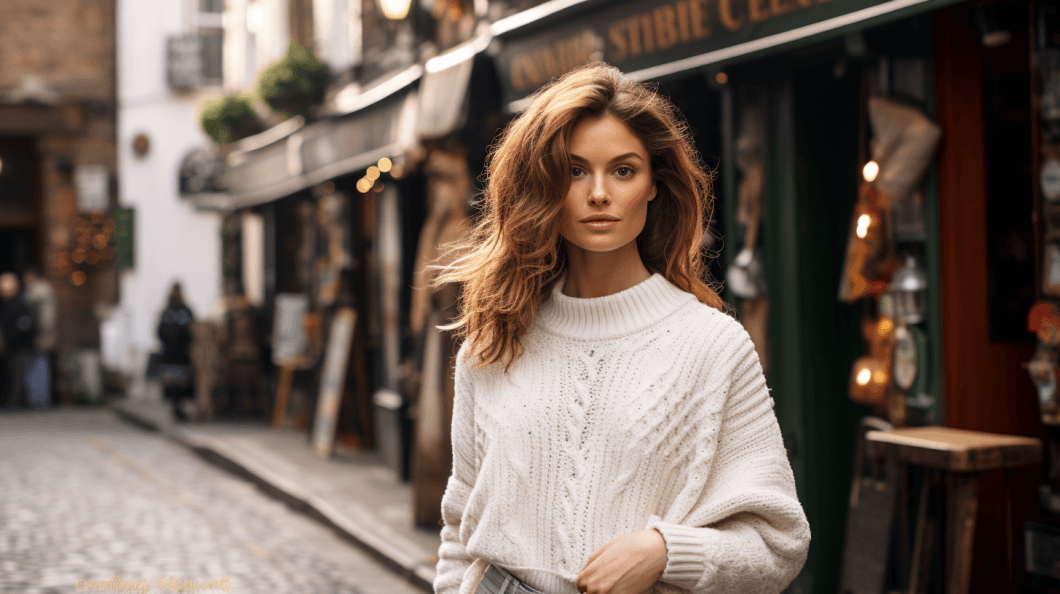 Wool Knitwear
The Irish have always been highly regarded for our exquisite knit crafts, so it doesn't come as a surprise that a wool Aran sweater or a bulky cardigan is an essential part of the Irish woman's wardrobe. And a must buy for any visiting American tourist looking for a connection to their ancestral heritage. Putting one on is like a hug from your great-great-great grandfather from County Wicklow.
Wool was one of Irelands biggest industries until the introduction of synthetic materials, but with sustainable clothing making a comeback, so does the appreciation for this quality export as famous as potatoes and U2.
Traditional Irish knitwear often features intricate patterns and symbols such as Celtic knots, shamrocks, and harps, and in combination with the modern knitting techniques they create the perfect garments for both everyday wear and more formal settings.
Authentic online stores such as ShamrockGift offer a large selection of women's Irish clothing, including a wide range of wool knitwear, so you can always look stylish while keeping yourself warm and cosy during your stay in Dublin and as your buy your ten Euro drinks in Temple Bar.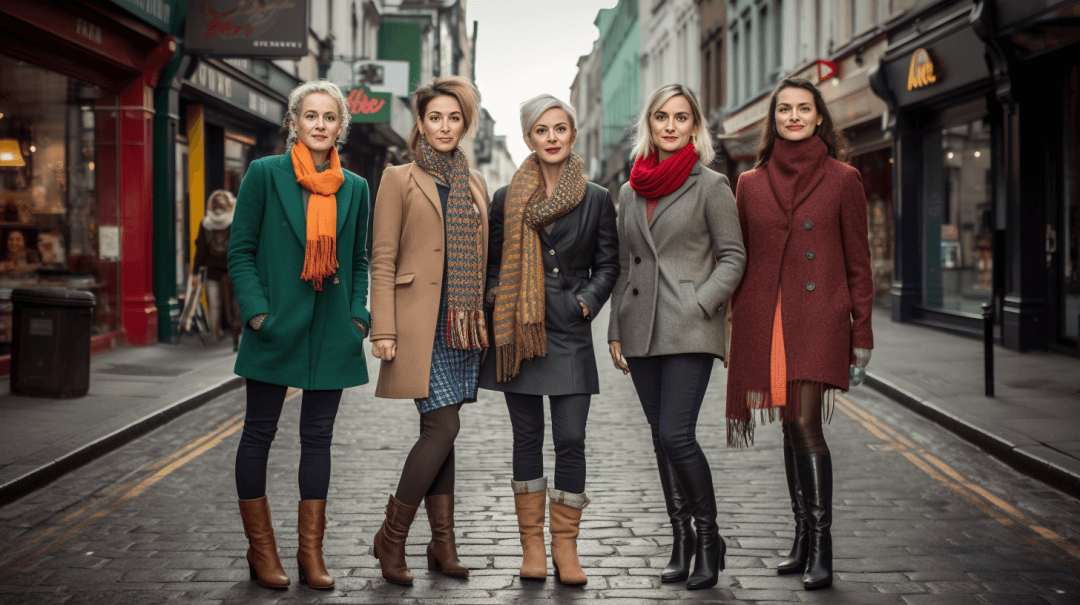 Raincoat
The weather in Dublin can be quite unpredictable, so a high-quality waterproof raincoat is not as much a fashion statement as it is a necessity that you must have in your collection.
Pay close attention to the fabric that the raincoat is made of: water-resistant materials such as polyester blends and nylon are the best choice to ensure that you stay warm and dry no matter the weather.
Go for a classic, sleek design with a double breasted look in the front so that your outfits will be not only comfortable, but fashionable as well.
Ireland gets the brunt of storms across the Atlantic, and to say the weather is changeable is an understatement. Either carry a small umbrella or be prepared to hide from a shower in one of the many pubs.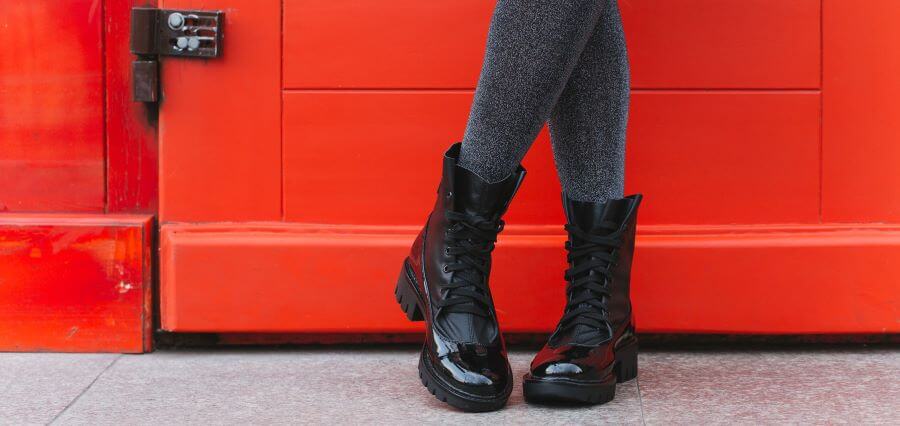 Crossbody Bag
Dublin is known for its vibrant city life and lively streets, which makes it a place where you're constantly on the move. This is why a crossbody bag is an essential accessory that offers the perfect blend of style and practicality, allowing you to keep your essentials close at hand while exploring the city.
Black leather is always a safe option, so look for a medium sized purse with an adjustable strap so you can wear it anytime you have to go somewhere and need to have your hands free.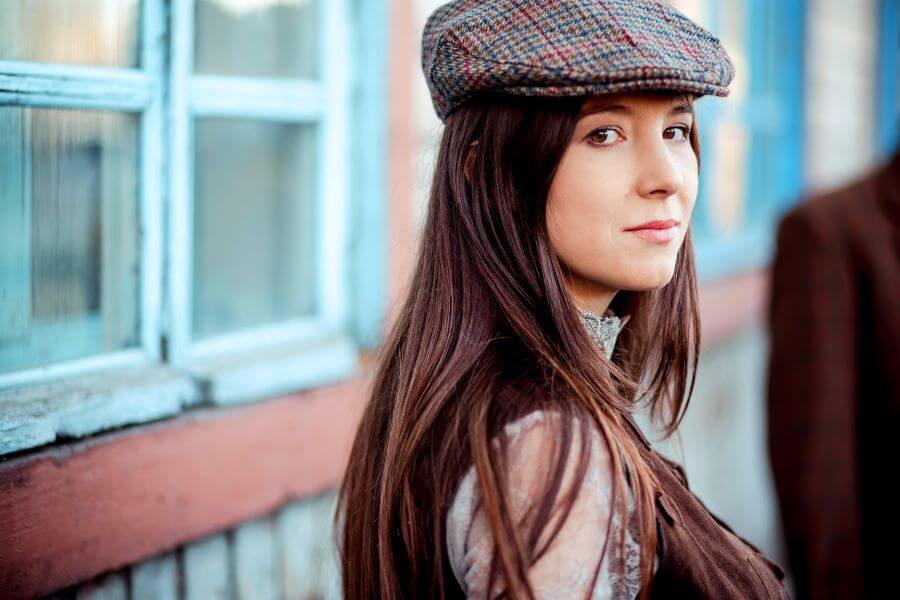 Flat Cap
The cherry on top of your outfit, an Irish flat cap is the perfect piece that will top off any look. These accessories are not only comfortable, but they also represent an important part of Irish culture, as flat caps have been worn by the locals for centuries and during the early 20th century has even been a part of the workers' uniform.
Back in the day, they were only worn by men, but these days women can rock them as well. Wear it with a long knit dress and a trench coat or a pair of classic jeans and a thick pullover for an excellent outfit for the cold and rainy weather.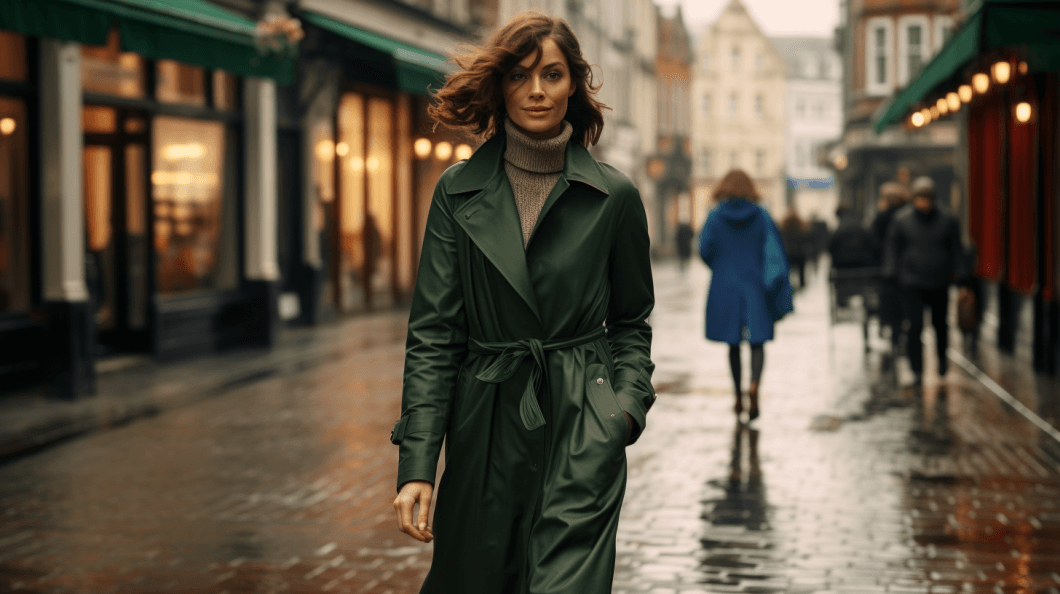 Something Green
It's been many years since Jackie Charlton gave the Irish something to cheer about in the football, but at the time of writing the Ireland Rugby team are doing very well in the World Cup. This of course gives an extra level to our immense national pride, which is very strong anyway, thanks to many centuries of emigration and displacement. Either way, Emerald Green is never a bad choice of colour.
I had a pint with Bundee Aki just the other day, well it looked like him anyway. He said come to Ireland, get yourself some tweed and a quality Aran sweater, pull up a seat and he'll tell you all about his grandma from Mayo.