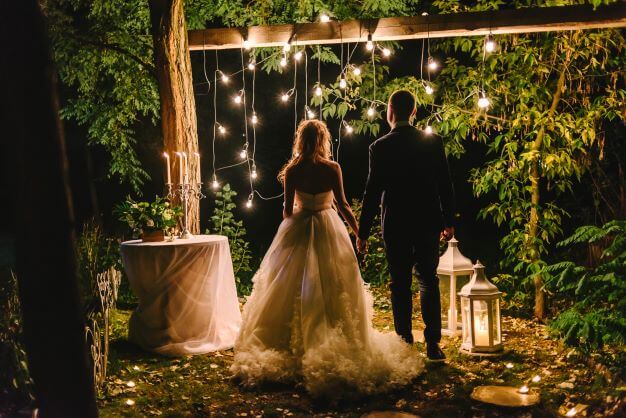 Last Updated on 16th June 2022
Everyone wants their wedding to be the perfect day they've always dreamed of but with the average cost of a UK wedding reaching £17,300 in 2021, what happens when your budget and your wishlist don't match up? Here are some ways to cut the cost of your wedding whilst still having the perfect day.
Set Your Expectations
You may have seen a huge wedding on telly or have friends who have jetted off abroad to tie the knot but it's important to remember that not everything on TV is achievable and that everyone has different budgets and circumstances.
Engagement ring specialist F.Hinds looked at how much TV's most iconic weddings would actually cost in real life and found that Friends' Monica and Chandler's big day at the Pierre Hotel in New York would have cost $62,950 (that's around £45,434.)
In the show, Chandler has secret savings but based on their salaries alone, with a combined income of $180,00 (or £129,879) as a data analyst and head chef, the wedding would have taken them two years to pay off based on a monthly wedding fund of $2,498 (£1,800.)
When setting your wedding budget, make it realistic by considering who will be paying for your wedding and how long it will take to save up for or pay off.
Pick Your Priorities
On your big day, you want to be able to splash out on the things that matter most to you. Choosing where to allocate your budget can be difficult but think about what really means the most to you and your partner, whether that's the venue, the music, choosing the perfect engagement ring or that special dress.
In their research, F.Hinds found that – unsurprisingly – fashion icon, Sex & the City's Carrie Bradshaw had the most expensive wedding dress as the Vivienne Westwood designer gown she wore to her first wedding would have cost an estimated $25,275 (£18,504.46) alone! At the other end of the scale, Mick from Eastenders spent the least amount of money on his outfit, getting married in a pink dressing gown that cost £20.50!
We're not saying you have to get married in your dressing gown but by thinking about what really matters most to you as a couple you can cut back in other areas. If you're happy with digital or DIY wedding invitations, you'll be saving money on stationery and stamps that you can put towards that all-important cake. Or if you want to prioritise photography on the day, could you save money on wedding transport or flowers?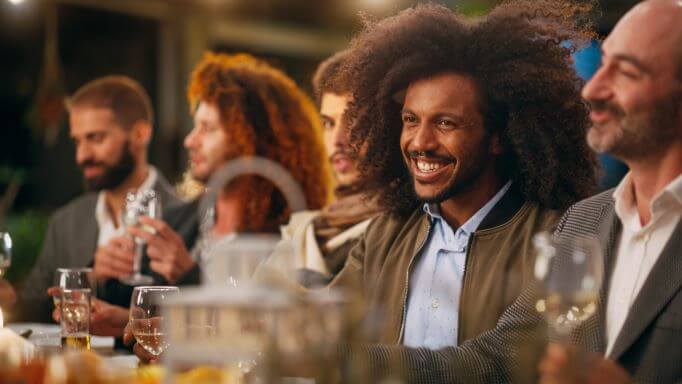 Shorten the Guest List
You might feel pressured to invite all your friends, distant family and even work colleagues but before you add a name to your guest list carefully consider how much you want that person to be there. This is your special day, after all, and a bigger guest list will mean a bigger venue, not to mention higher food and drink costs.
Many couples are choosing to legally marry without many (or any!) guests and party later with their nearest and dearest. Not only can this be a more intimate, low-stress way to tie the knot but it can save costs too.
Jim Halpert and Pam Beesly from The Office had the most sensible TV wedding as they spent just $1,483.20 (£1,085.89) on their Niagara Falls celebrations. They also sneakily tied the knot on a scenic boat trip before the official ceremony which cost just $44.50 (£32.10) in the real world.
If you're struggling to cut your guest list down, think about when you last spoke to or saw each of the people and ask yourself if you'd be offended not to be invited to their wedding if it was the other way around. You can also quickly reduce numbers by being firm about no 'plus-ones' or by choosing to have a child-free wedding.
Book in Advance
Many wedding vendors and venues are still working through a backlog of couples whose weddings were postponed or cancelled due to the Covid-19 pandemic. This means it's a good idea to book your wedding venue and vendors as far in advance as possible. Not only will this save you from disappointment but it will also allow you to spread the cost over a greater time. You might also be able to take advantage of any reduced rates, discounts or special early-bird offers they have.
Alternatively, if you're wanting to tie the knot sooner but still save costs, consider getting hitched on a weekday as this often drastically reduces the cost and you're likely to have a wider choice of available venues and vendors too.