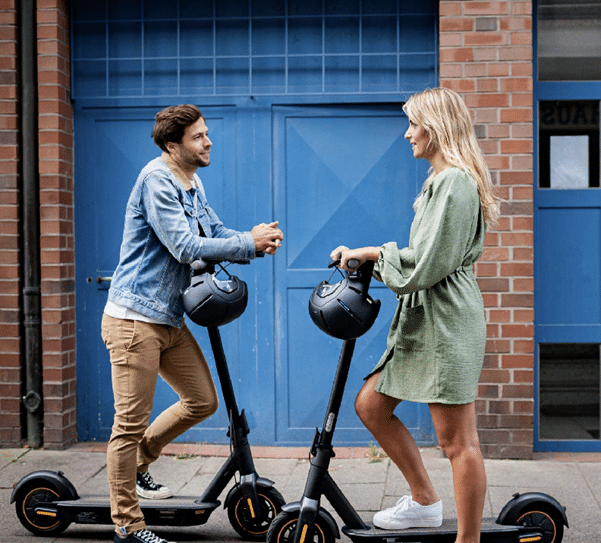 The government have announced that rental e-scooters will be finally be made legal on UK streets from Saturday, in order for there to be less pressure on public transport during the COVID-19 pandemic.
The pandemic has forced the government to accelerate their initial plan, announced first in March, that would have initially allowed the rental scooters to be used in four 'future transport zones' which included Portsmouth, Southampton, the West of England Combined Authority (WECA), Nottingham, Derby and the West Midlands.
The e-scooter trials were meant to be initiated in 2021 but were brought forward and increased to more areas to encourage people to use transport alternatives away from public transport.
However, the vehicles will be banned on pavements, limited to only 15mph and all riders are recommended to wear helmets. Additionally, people who have privately owned electric scooters will still not have access to roads as they still remain illegal.
Riders will need to be aged 16 or over and have a provisional or full car, motorcycle or moped license.
The transport minister, Rachel Maclean, believes that there is a unique opportunity to improve sustainable and greener ways to travel in order to improve the air quality across multiple communities within the United Kingdom.
However, many campaigners have opposed the idea of the trials as the vehicles could become trip hazards and pose a big risk to vulnerable pedestrians. According to the Parliamentary Advisory Council for Transport Safety (PACTS), there are fears that individuals would feel inclined to purchase their own e-scooters and use them on public roads and potential buyers have been urged to read electric scooters reviews to get up to date information on where they can legally ride them.
Disability pedestrians such as, Deborah Farley-Persaud, who is registered as blind, told the BBC that she would be very wary of the riders who would flout the rules by obstructing the pavements as well. She would be also concerned of the increased riders on the roads at a time where she doesn't feel it's safe to maintain social distancing outside during the coronavirus pandemic.
The head of social change at the Royal National Institute of Blind People (RNIB), believe that clear rules and regulations should be put in place to stop e-scooter riders from using the pavements, where blind pedestrians such as Ms Farley-Persaud could gain some sense of independence back.
E-scooter firms searching for licences in UK cities and towns such as Voi, say that they offer a cleaner alternative to short car rides and allow people to avoid public transport.
The Swedish company are looking to bring the vehicles to the UK and they estimate that they could bring up to 90,000 e-scooters to cities and towns by the end of the year.
The Department for Transport have explained that the rental schemes will involve UK and international leading companies in the industry to work closely with the local authorities in order to plan the introduction of e-scooters into general public areas.