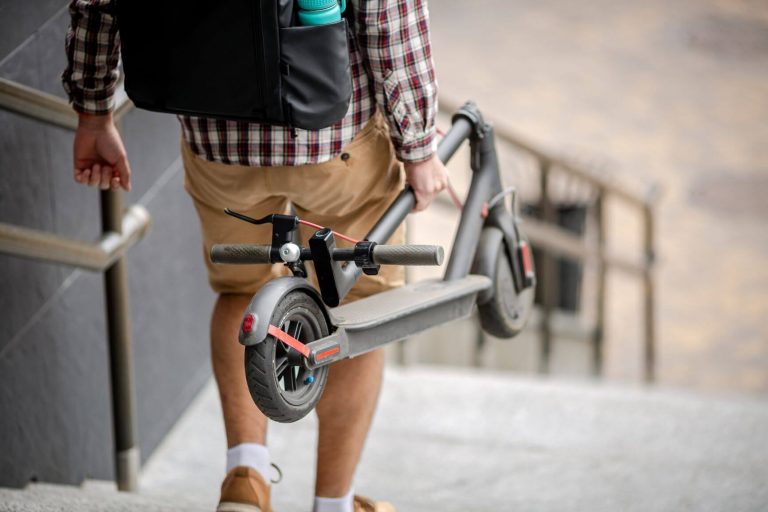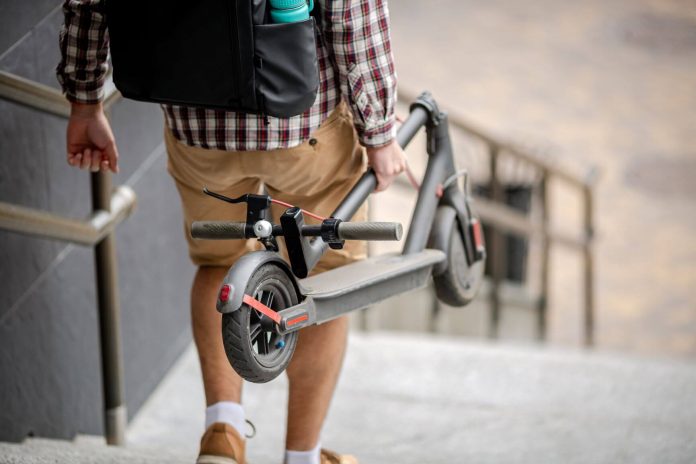 Last Updated on 25th February 2021
Lets not deny it, there is a certain thrill about whizzing along at speed. Electric Scooters are fast becoming a favourite for getting from A to B, but the can be bulky and difficult to store. This is where the folding scooters come into their own. It's crucial to point out that electric scooters are not yet road legal in the UK, but after rental e-scooters were legalised, it's widely expected it will happen soon (and likely prices will go up).
We have shortlisted some of the fastest folding electric scooters currently available in the market, but before you move on with this, make sure that you always wear a helmet and ride safely in the allowed areas.
Things to consider before buying
Electric scooters are a fair means of transport when travelling to a nearby place very quickly. They are environmentally friendly and can be charged at home.
However, there are some things to consider when shopping about.
Speed:
This is the first factor in our list and is dependent on the motor power, weight of the rider, how hard you pump up your tyres, and the surface you ride on. The road gradient and weight of the rider will highly impact the speed of an electric scooter and even on steep hills. Make sure you purchase an electric scooter that will provide you with the perfect mileage according to these factors.
Build quality:
Most of the electric scooter available in the market come manufactured from China. Some of these are great, while others look like they are made out of cheap plastic material. When purchasing an electric scooter, make sure you consider a well-known company.
Warranty:
A reputable brand would always provide a warranty on their electric scooters. Never purchase a product that doesn't come with a warranty.
We've listed some worth looking at below. We've linked to Amazon so you can see the reviews. We do get a small comission if you purchase from them, but it doesn't affect the price you pay.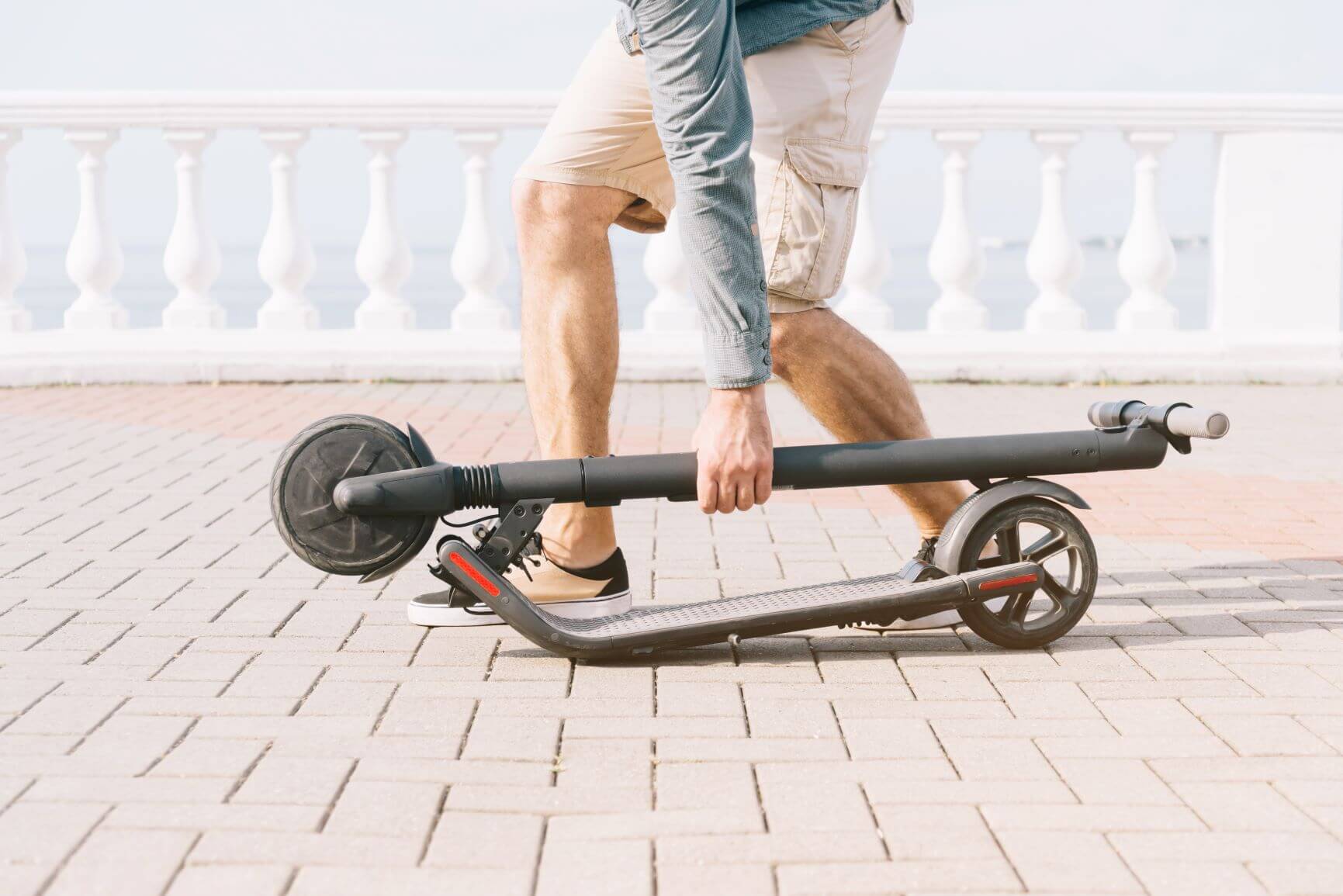 1. Suotu R5 Electric Scooter
If you are on the lookout for an electric scooter for frequent commuting that comes with a high-performance motor that can attain a top speed of 30 kmph, then you want the Suotu R5 Electric Scooter.
It even comes with a large 13.5 Ah battery which ensures that it can run for almost an hour on its maximum performance.
The compact and flexible design makes this scooter the top product on our list. It has an aluminium body and a foldable design that makes it easy to store when not in use.
The scooter also comes with an effective dual braking system and LED taillight, ensuring that you have the maximum safety on the road always.
Features:
High-performance motor
Large capacity battery
Compact and flexible design
Foldable
Advanced safety features
2. Hiboy S2 Lite Electric Scooter
Best for Teens and Children
The Hiboy S2 Lite comes with an efficient 250 W motor that can reach a top speed of 13 mph. This electric scooter can also handle a maximum weight of 180 lbs.
It has a stylish front light which makes this scooter unique than any other product in the market, and it's electric pink is standout but might not be for everyone.
Its aluminium frame not only makes this scooter very light but it also has a foldable design which makes it relatively easy to handle even for adults.
The electric scooter has a dual braking system and four-light system, which ensures that you can see at night without any hassle. There is also a bell attached on the handlebar which ensures that you can be heard in the crowd.
Features:
250 W powerful motor
13 mph maximum speed
21 lbs total weight (lightweight)
Smart LED one button dashboard
Customised cruise and speed control
Long-range of battery
Dual braking system
Foldable design
3. MARKBOARD Electric Scooter
The Markboard Electric Scooter is is another contender for the best electric scooters for commuting, which uses high-quality batteries to ensure a healthy and safe riding experience for the user.
The powerful motor of 350 W with energy recovery system, cruise system and longer battery life makes this electric scooter one of a kind in the market.
It is made out of aviation aluminium material with an integrated frame and a total weight handling capacity of 120 kgs. It can also absorb shocks to a great extent even when driven on off-roads.
The front braking system has a magnetic brake. The rear mudguard is made out of a strong PP material and has a reverse warning light to ensure safe driving at night.
Features:
Great performance
Lightweight aluminium frame
Foldable design
Magnetic front braking system
4. AOVO Foldable Aluminium Electric Scooter
The AOVO Foldable Electric Scooter is next on our list. It's ergonomic design increases the rider's safety. Its curve pedal ensures that there is no fatigue on the rider's feet while riding this scooter.
It has customizable LED light pre-attached to the scooter to ride this at night without any fear.
It has a powerful 36 V battery and is known to be one of the best high performing e-vehicles in the market.
When not in use, you can also fold this scooter and carry it around if you are out on a trip!
It can sustain a total weight of 120 kgs which makes this scooter PERFECT for adults and children.
Features:
Ergonomic design
LED lights
Long-range battery
Foldable and portable
Efficient user weight handling capacity
Conclusion on the Fastest folding electric scooter
So here we have provided you with the best electric scooters with a fast-folding mechanism in the market.
Remember to drive safely and responsibly.