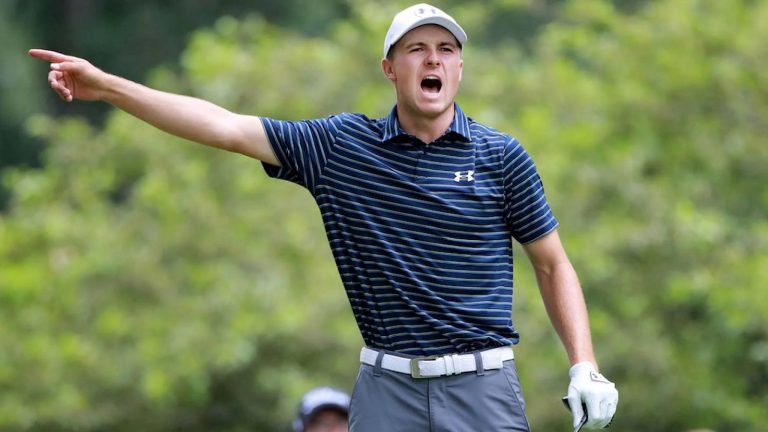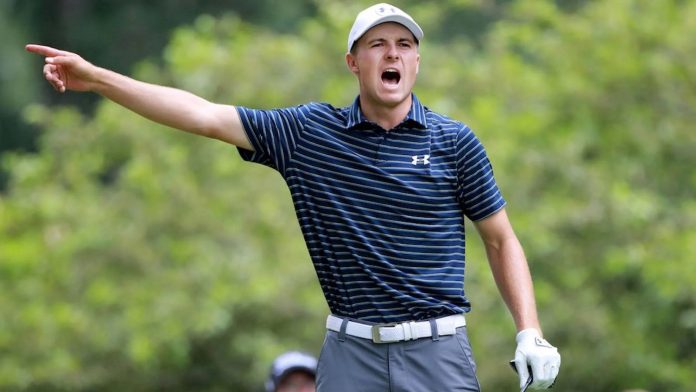 Last Updated on 16th April 2021
Golfers' pay checks may not match those of footballers, but that doesn't mean they don't take home significant remuneration for their efforts on the course. The sport rewards its most gifted players greatly, showering them not just with cash and trophies, but with opportunities to promote their brand on TV and online. Here's a closer look at the highest-paid pro golfers in the world. 
Vijay Singh – $75 Million
At 56 years old, Vijay Singh has a wealth of golfing experience behind him. He turned pro in 1986 and during his lengthy career, he's won three majors and amassed around $67 million in prize money, as well as millions more in endorsement deals. 'The Big Fijan' was inducted into the World Golf Hall of Fame in 2006 and has a current net worth of $75 million, making him one of the world's richest golfers. 
Ernie Els – $85 Million
South African Ernie Els gained the nickname 'The Big Easy' due to his fluid-like swing and physique. He was the once the World number one, winning an impressive 71 tournaments, including four majors. This legendary golfer still plays today, competing in the PGA tour, PGA Champion tour, and European Tournament. Els became a Golf Hall of Fame Inductee in 2011 and is currently worth $85 million. 
Jordan Spieth – $120 Million (Tie)
Former World number one Jordan Spieth has won three major championships over the course of his career so far. The 2015 PGA Tour and Player of the Year winner may be having an off year on the course, but that doesn't mean he's not taking home big bucks. He earns around $30 million in endorsement money alone and remains one of the most in-demand pro golfers in the world. 
Fred Couples – $120 Million (Tie)
American pro golfer Fred Couples has a net worth of $120 million. Joining the PGA tour in 1982, 'Boom Boom' has since gone on to secure 51 tournament wins. He became World number one in 1992 and was inducted into the Hall of Fame in 2013. Couples continues to compete in the PGA Tour Championship and is still renowned for his ability to hit incredible long drives.    
Rory McIlroy – $130 Million
Irish golfer Rory McIlroy is the current World number one. A four-time major champion, he is one of only three players to win four majors before the age of 25. McIlroy is one of the most successful and wealthiest golfers in the world, amassing a wealth of around $130 million. As well as raking in significant tour winnings, he also earns millions in endorsements from companies like Nike. 
Gary Player – $250 Million
South African pro golfer Gary Player may now be retired, but he has certainly left his mark on the game. He's considered to be one of the best golfers ever, winning nine major championships throughout his career and becoming the only non-American to achieve a career Grand Slam. The 'Black Knight' was inducted into the World Golf Hall of Fame in 1974. Despite no longer playing professionally, Player still has a lot of influence in the game. He became a well-known golf course architect and has gone on to write several golfing books.
Greg Norman – $300 million
Greg Norman is famous for spending a whopping 331 weeks as the World number one during the '80s and '90s. During his hugely successful career, he scooped 89 pro tournaments, including two majors. This Australian golfing legend joined the World Golf Hall of Fame in 2001 with more votes than any other golfer to date. His net worth stands at a huge $300 million.
Jack Nicklaus – $320 million 
Legendary pro golfer Jack Nicklaus has a net worth of $320 million, making him one of the top three richest golfers in the world. Nicknamed 'the Golden Bear' due to his blonde hair and burly physique, Nicklaus is considered to be one of the greatest golfers of all time. His trophy-laden career saw him win 73 PGA events and 18 major championships. This ranks as the highest number of championship wins in the world. 
Phil Mickelson – $400 Million
Philip Mickelson, nicknamed 'Lefty', is an American pro golfer with a glittering career history. He has won 44 PGA Tour events, including five major championships, and he continues to excel in the sport today. Mickelson was deservedly inducted into the World Golf Hall of Fame in 2012. He has amassed a net worth of $400 million, making him the world's second-richest golfer. 
Tiger Woods – $800 million 
The unarguably talented Tiger Woods takes the top spot in our list of the world's richest golfers, amassing a net worth of $800 million over his career so far. He has one of the most successful careers in golfing history, with 81 PGA Tour wins and 41 European tour wins. He also has five Masters wins under his belt. As well as raking in millions on the PGA Tour in 2019, he has also earned around $42 million from endorsement deals with major brands like Nike and Monster Energy.
This list of the world's richest golfers demonstrates that there is some serious cash to be made in the golfing world! These players have certainly earned their money, that's for sure. 
Developing the skills to become a pro golfer requires a huge amount of self-discipline, with years of practice required to reach the top level. Many aspiring golfers practice for a minimum of six hours every day to compete at the same level as their golfing heroes. To improve your game, find designer golf clothing and accessories at Golf Poser to help you perform like a pro.