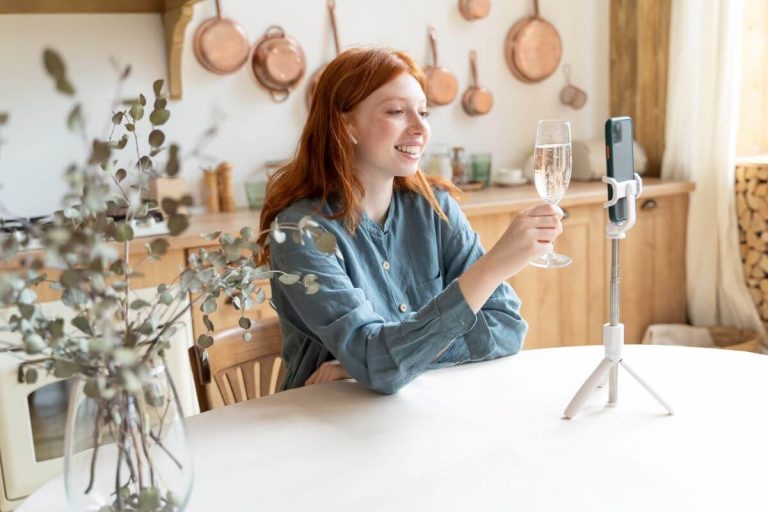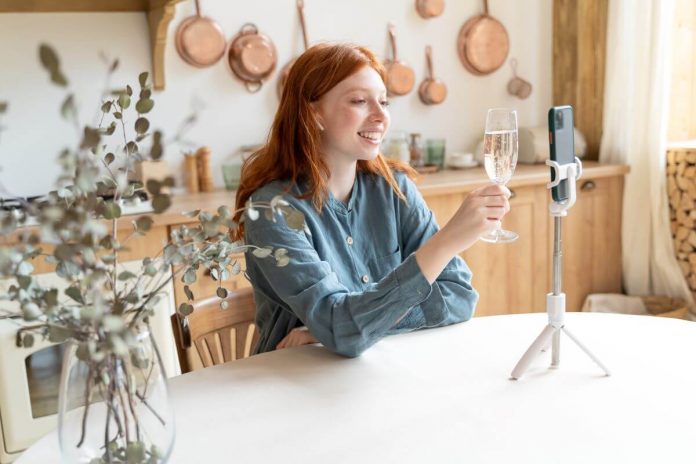 Last Updated on 11th July 2023
If you live hundreds or thousands of miles away from a loved one, you might need to work extra hard to maintain the relationship. As you will both be leading separate lives and aren't able to visit each other as much as you would like, you must try to remind them how much you care, especially during special occasions.
If a friend or family member will soon celebrate their birthday, anniversary, or engagement, you might want to provide a present that is sure to bring a huge smile to their face.
This article will guide readers through the best gifts to send to a long-distance loved one, proving that distance is not an obstacle, but rather, an opportunity for creativity and deeper connection.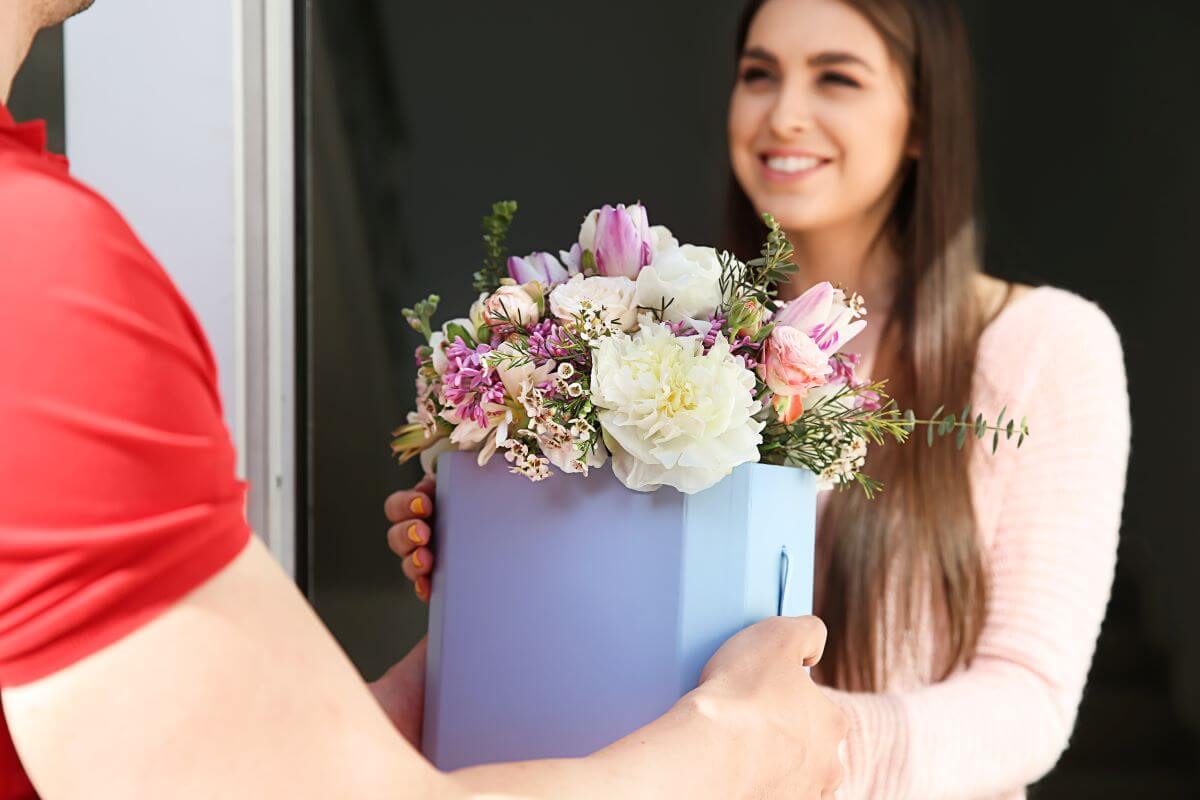 A Beautiful Flower Delivery
As much as it might pain you to miss a loved one's special day, you can still bring a huge smile to their face with a beautiful floral arrangement. Flowers for deliveries are a great way to celebrate a friend or relative and a gorgeous reminder of how much they mean to you. Rest assured.
A loved one will feel special once they open their door to the arrangement, which they will happily display in the home. Also, different options are available, from hand-tied bouquets hand-delivered by a reliable courier to stunning letterbox flowers to ensure a loved one receives the gift on their special day.
This isn't merely a horticultural hobby or an attempt to turn one's living space into a botanical garden. It's a symbolic gesture, a vibrant, sensory explosion of affection telegraphed across the miles. The subtle scent of roses, the delicate blush of lilies, the bold hues of sunflowers—all are intimate missives in the language of love, whispered softly from one heart to another.
A Video Message from Their Favourite Celebrity
If you want your friend or family member to scream with delight on their birthday, anniversary, or wedding day, you could always organise a personalised video message from one of their favourite celebrities. Many film and TV stars, sports personalities, comedians, and successful entrepreneurs are happy to create and send a custom message to customers for a fee. It is a gift they are unlikely to forget, and it could make their day extra special.
Engaging a celebrity to record a special message for a significant other can serve as a delightful surprise, especially when the message comes from a star they admire. In this age of dazzling digital connectivity, even the glitziest of Hollywood stars are only a click away, thanks to platforms that facilitate personal video messages from celebrities.
Imagine the sheer exhilaration when your sweetheart hears their name uttered by their favourite singer, actor, or sports personality. It's an audacious and wildly entertaining gift that screams 'I get you!'
It's not just about the star-struck moment, but the profound understanding and shared intimacy that such a unique gift implies. The experience becomes a shared secret, a special bond, another thread in the tapestry of your unique long-distance love story.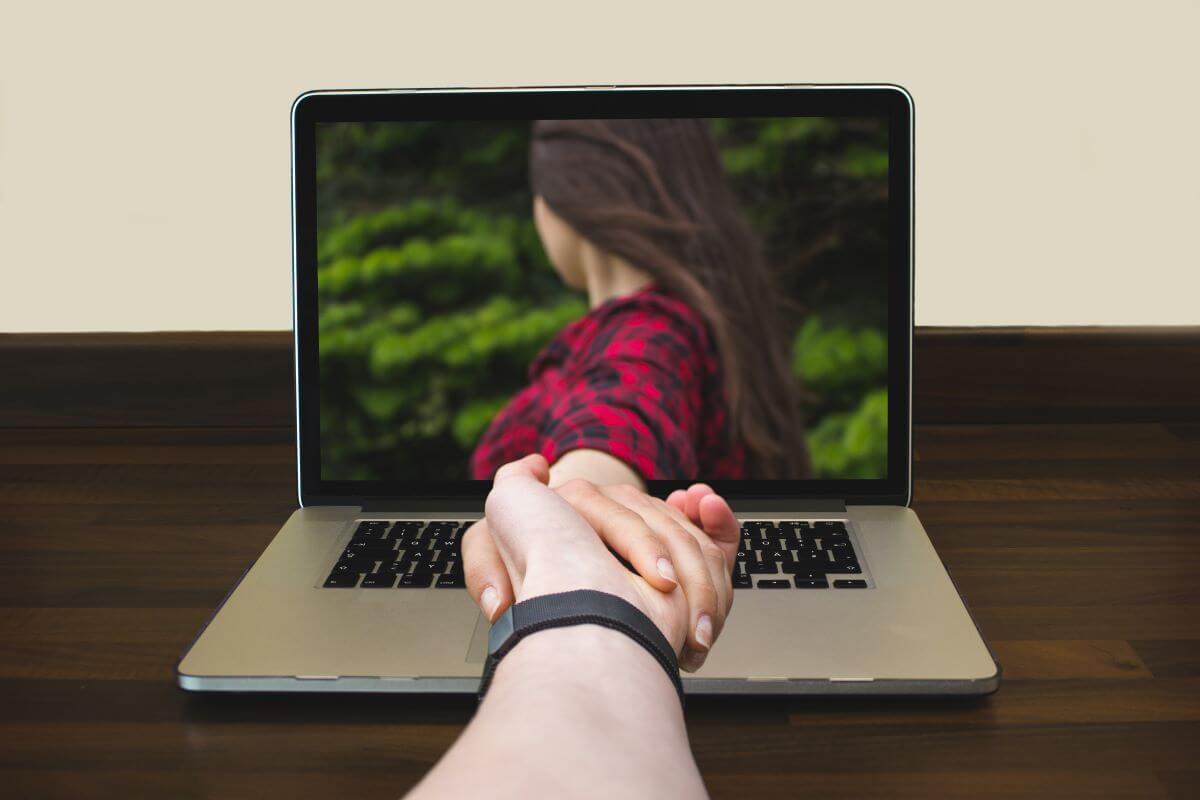 A Thoughtful Photo Book
As you can't be there to give your friend or relative a big hug on their special day, you could send a thoughtful gift that conveys how much you love and appreciate them. A photo book of your many fun times together will remind them of all the past moments you have shared, allowing them to feel more connected to you on their birthday or another special occasion.
Plus, they are bound to appreciate the great lengths you have taken to create the album. It is one gift they are bound to treasure and could strengthen your relationship.
Buy Tickets for an Event You Can Attend Together
If you know you will see a loved one in a matter of weeks or months, you could always book tickets to a concert, musical, or comedy show that you can attend together. Sending the event tickets to their address on their birthday will make them feel special and even more excited about seeing you soon. Plus, it will ensure you and your friend or relative can celebrate their special day in style when you are reunited.
Virtual Experience Tickets
This is an alternative if you are not meeting up any time soon. Bridging the geographical divide, the gift of virtual experience tickets can create shared moments of joy, discovery, and connection. These aren't your run-of-the-mill gifts, oh no! They're tickets to a world of adventure, right from the comfort of your own couch.
Picture this: you and your long-distance love, sipping wine as you virtually tour the vineyards of Tuscany, or laughing together at a live-streamed stand-up comedy show. It's a gift that says, 'Even though we're miles apart, we're still on this wild ride together!
So, while you might not be able to physically hand over a present, you can definitely offer an experience that makes the miles feel just a little bit shorter.
Subscription Box Services
Subscription box services provide a novel and consistent way to express affection and create shared experiences, despite the geographical distance. These little monthly miracles, delivered straight to your love's doorstep, serve as a delightful reminder of your enduring affection.
Whether it's a gourmet snack box to satiate their midnight cravings or a craft beer selection to toast to your love across miles, these boxes encapsulate a world of thoughtfulness. Maybe it's a book subscription for an evening of shared literary adventure or a beauty box to pamper them. Whatever the pick, it's not just a box, it's a tangible portion of your heart, served monthly.
So, go ahead, subscribe to love, because nothing screams 'you belong' louder than a curated box of delights.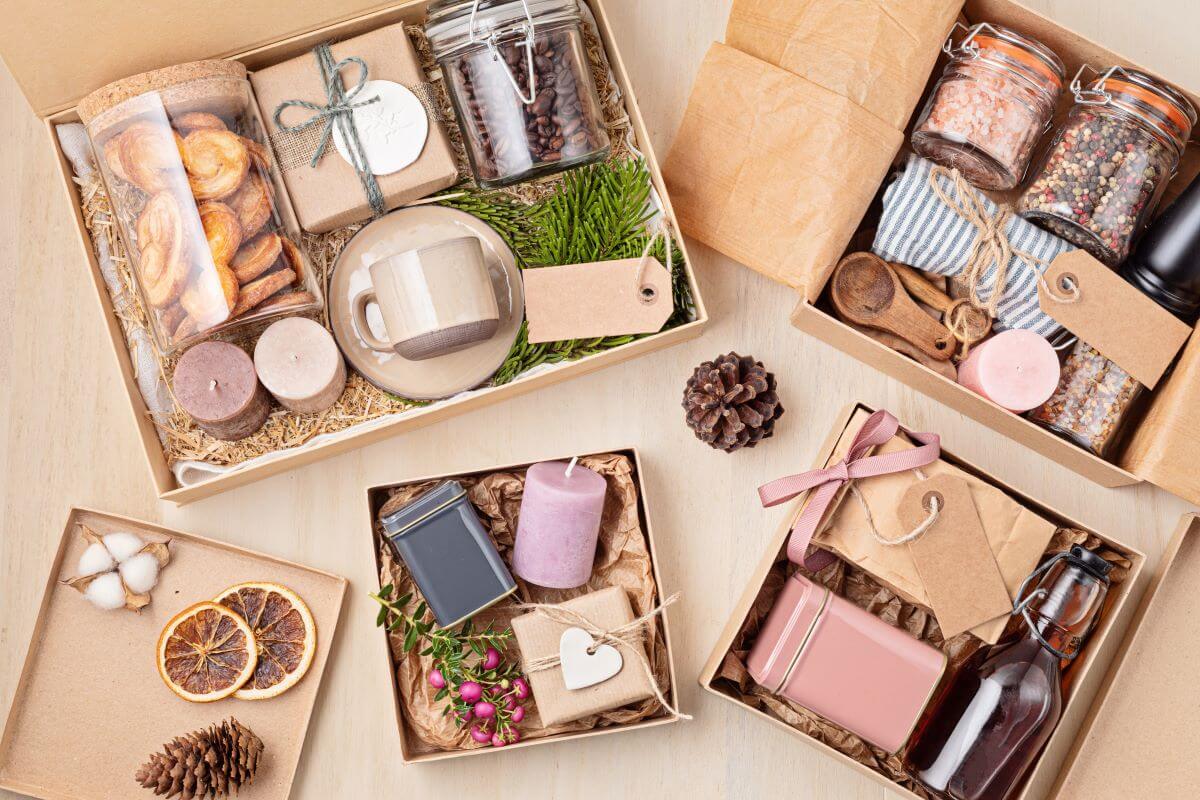 Care Packages
Curated collections of items, known as care packages, can provide a tangible and comforting expression of affection and support, especially when distance separates individuals. These potent boxes of joy, meticulously assembled with love, are as close to a teleportation device as science allows, transporting not just goodies but also the warmth of a caring hug.
Whether it's a collection of favourite snacks, a medley of pampering spa products, or a selection of books and puzzles, care packages are the Swiss Army knives of long-distance gifting, serving both practical and emotional needs. They are, in essence, a love language in a box.
So, while scientists are still working on cracking teleportation, care packages surely hold the fort, delivering a slice of home and heart across miles.
Homemade Crafts
Stepping away from the realm of ready-made care packages, one can journey into the domain of handmade crafts. A flip side of the same coin, these gems offer a more personal touch, emanating the warmth of your love across miles.
These crafts are not merely objects; they are tangible manifestations of your affection. They whisper sweet nothings in the ears of your beloved, warming their heart from afar. Whether it's a hand-knit scarf carrying the scent of your cologne or a carefully curated photo album capturing cherished memories, these artefacts of love speak volumes.
Packed with sentimental value, they act as a beacon of your love, reminding your partner of your shared bond. After all, isn't the essence of belonging found in the smallest, yet most profound, handmade tokens of love?
Book Series They'll Love
Selecting a captivating book series for your significant other can not only provide them with hours of enjoyment but also create an avenue for shared experiences and discussions, thereby strengthening the bond of your long-distance relationship.
Now you may think, 'But what if my partner isn't a bookworm?'. Fear not, my friend! The beauty of literature is its diversity. From thrilling mysteries to heart-warming romances, there's a book series out there just waiting to tickle their fancy.
And imagine the delight of dissecting plot twists or speculating about character developments together! This shared journey in the world of books will not only give you common ground but also ensure that your relationship remains as exciting as the turn of each page.
Another variant on this, is watching a movie or TV show at that same time in your respective homes.