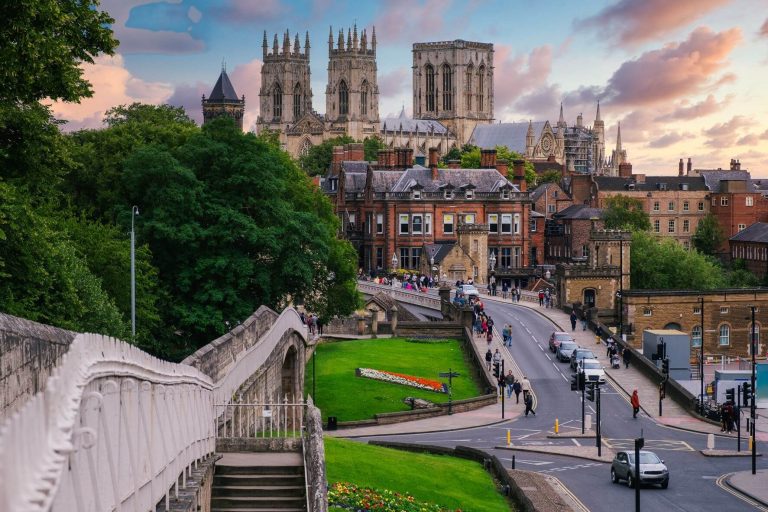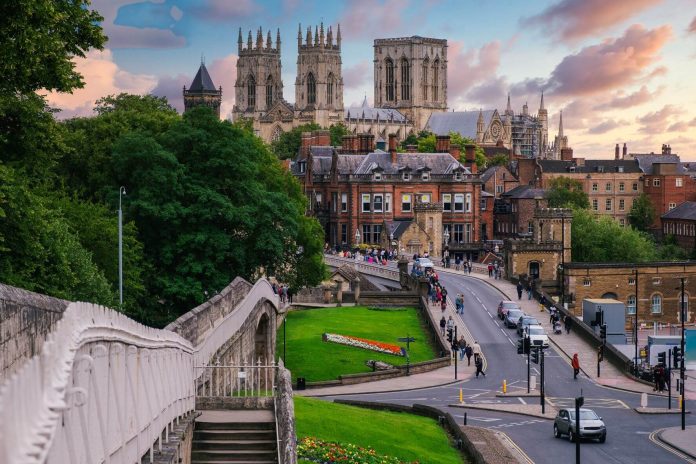 Last Updated on 28th October 2022
York is one of the UK's most historic cities, renowned for its stunning Medieval architecture, charming river, bustling markets, and storied Viking and Roman past.
Each year over seven million tourists descend on its cobbled streets, each drawn to the city's varied attractions including the incredible York Minster, amazing City Walls, and picturesque gardens.
Over recent years York has also gained a reputation as one of the coolest food and drink spots in the UK. From hearty Yorkshire-inspired snacks, to riverside dining options and more, here's our guide to some of the best food and drink spots you need to visit on your travels to York.
Food On The Go
Over the last few years York's food seen has been completely energised thanks to a wave of street food outlets and vendors that have taken over the city.  If you are looking for a quick bite, or a place to sit for an al fresco snack, there are plenty of great 'on-the-go' options to explore.
Offering amazing street food every day of the week, Shambles Food Court is the place to be if you're pressed for time and need to be refuelled. Located in the famous Shambles Market, the area is home to a plethora of creative vendors that whip up dishes inspired by the tastes of Asia, Africa and more.
For vegans and vegetarians there are also plenty of flavourful dishes to enjoy.
Away from Shambles Food Court you'll also find many mouth-watering lunch stops such as the Yorkshire Roast Company who serve delicious 'Yorkshire Wraps' made with traditional Yorkshire Pudding, vegetables and succulent meat including ham, beef and turkey.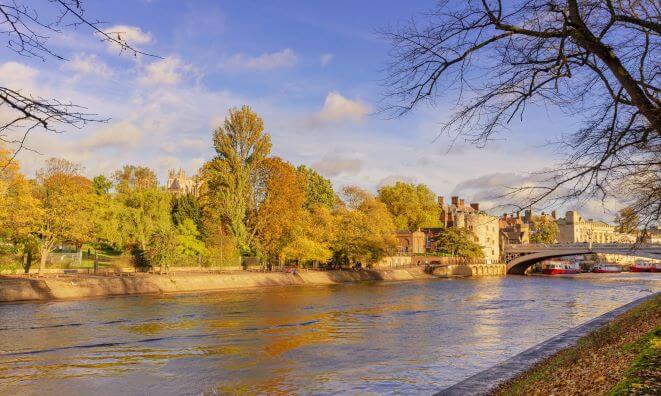 Sit Down Spots
If you're staying in York for a couple of days or looking for a cosy place to retreat to after a long walk around the city's historic wall, then book a table at the charming Star Inn The City, situated on the banks of the calming River Ouse.
The Star Inn The City is without doubt one of the best restaurants in York City centre, offering diners the chance to tuck into a range of exquisite dishes made from the finest locally-sourced seasonal ingredients.
The menu is inspired by Michelin-starred chef Andrew Pern whose mission was to 'bring a taste of the countryside to the city'. Boy, does he deliver; enjoy seasonal game, delightful fish dishes and if you've got room try out one of their decadent desserts.
The Star Inn The City also boasts a cosy outdoor dining area so if the weather's good you can tuck in to your dish and watch the boats drift down the river.
As well as riverside dining options, York is a brilliant place for afternoon tea; treat yourself to an incredible array of handmade sandwiches, cakes and scones, all washed down with a cup of Yorkshire's finest tea at Betty's, which is just around the corner from 'The Shambles'.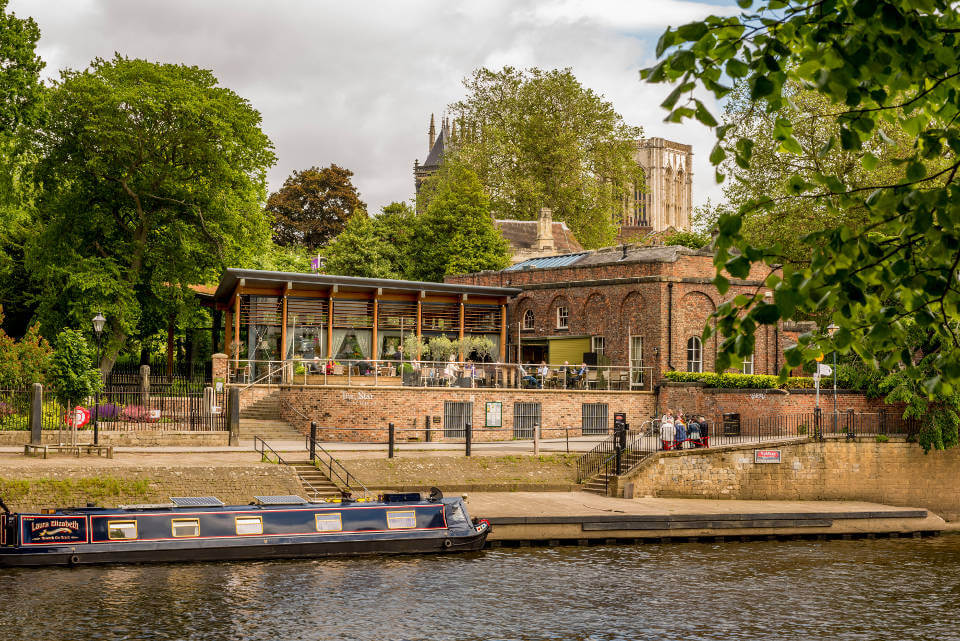 The Best Watering Holes in York
York has been a popular visitor spot for over 2,000 years so why not embrace a piece of its past by sitting down to quench your thirst at the oldest surviving pub inside of York's city walls: The Phoenix Inn.
This traditional alehouse will transport you back in time away from 21st century distractions. As soon as you enter the bar area, you'll find no fruit machines or TVs, instead you'll be able to enjoy live jazz as you snuggle up by the real log fire.
The building itself originates from the late 1700s although the décor is 19th century inspired. On the drinks menu you'll find a range of tasty local ales to enjoy including Golden Pippin and Wold Top Bitter, whilst you can also choose from a selection of fruity wines and soft drinks.
For a more cosmopolitan vibe head to the Botanist by York Minster. Here you can enjoy a range of speciality cocktails in a striking setting; the interiors are inspired by botanical elements as the name suggests!