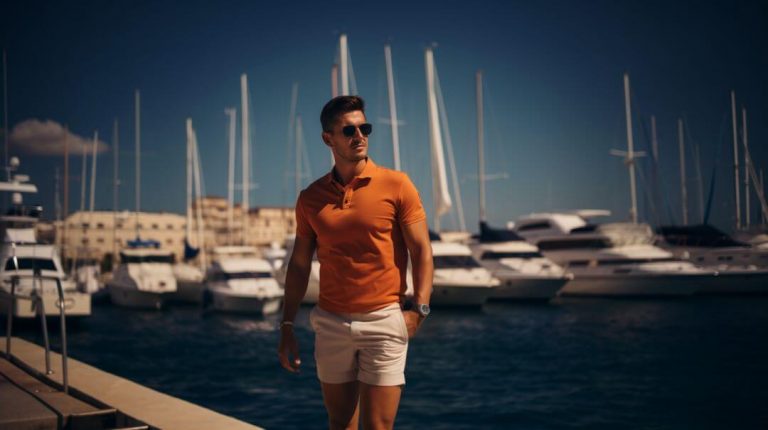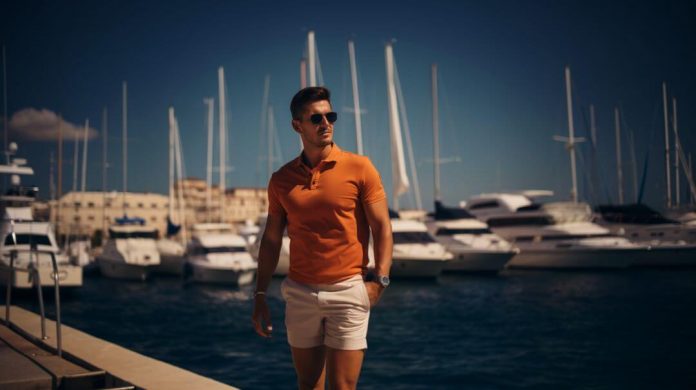 Last Updated on 27th October 2023
Swim shorts have evolved from the functional pieces of clothing they used to be to the fashionable options we have today. Men now wear them to reflect their tastes and styles, pairing them with other outfits and accessories that make them suited for much more than just the beach.
Pairing them with an appropriate shirt is one of the best ways to make them a part of an ensemble. Here's our list of the best shirts to wear with your swim shorts that should inspire you when putting together your next beach or casual outfit.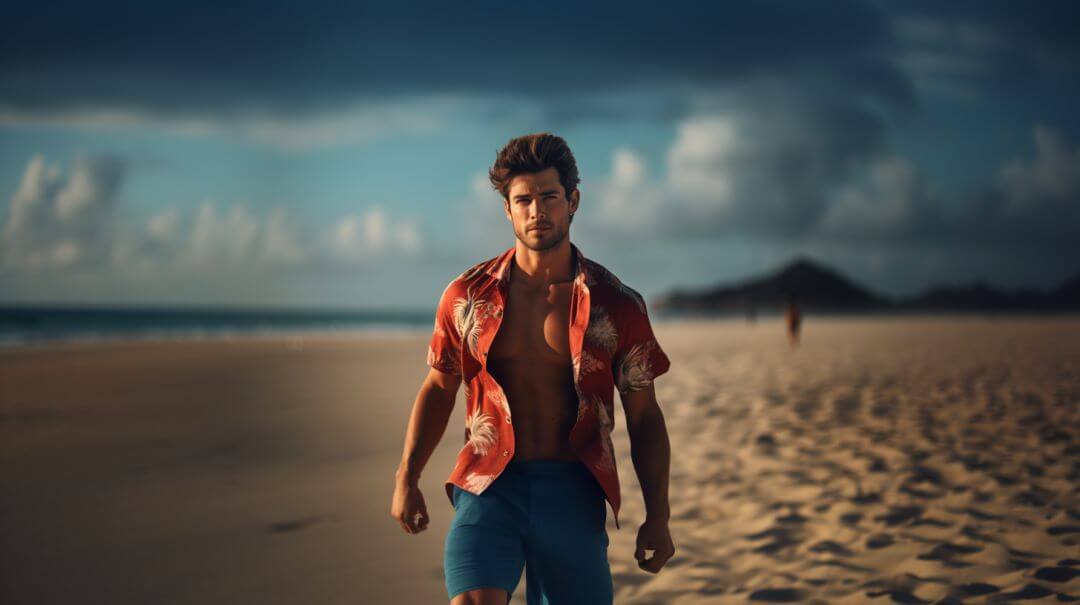 Colourful Shirts
Colourful shirts are perfect for adding personality to your ensemble, especially if you are going somewhere fun or engaging in different activities. These types of shirts use warm, bright colours, and typically have an upbeat look and feel. The key to the correct pairing is moderation. Some shirts have too many colours and end up looking too busy, while some use colours that do not go well with those of your shorts.
Linen Shirts
It is almost impossible to go wrong with a linen shirt unless you do not get the size and fit right. They pair so well with swim shorts because they are lightweight and thin, which helps you stay cool on the beach.
They are also a versatile option that allows you to go from the beach to a restaurant for a meal or drinks, or to the beach club. These shirts make you look more dressed up and less casual, especially if you button up before leaving the beach.
They pair well with different designer swim shorts for men, including tailored, patterned, and printed options.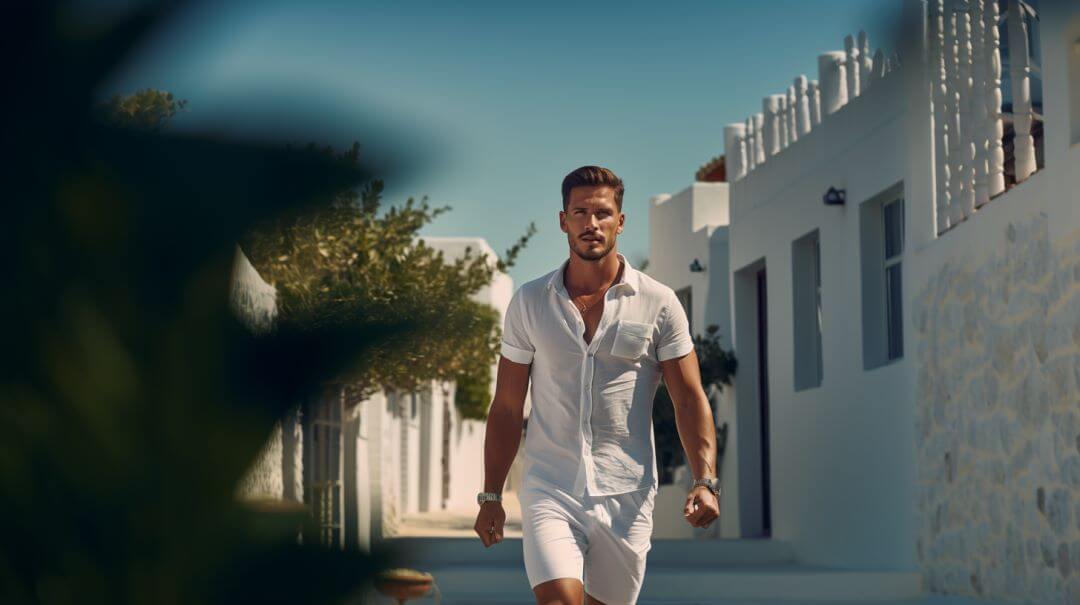 Classic White Shirts
Many people find the classic shirt boring unless worn as part of a professional ensemble. The thing is, it is difficult to go wrong with one in a casual setting, too. Because of how well they pair with swim trunks, it is a good idea to pack one or two before leaving for holiday.
As with linen shirts, you can wear them with any swim trunks, and they will look great. They are also great for casual occasions and when you need to dress up a little. If you are going for a casual look, you can unbutton the two top buttons and roll up your sleeves to seem more relaxed.
Printed Shirts
These shirts have become popular in recent years as the print-on-demand industry has grown. They offer style and personality, just like their colourful counterparts. The type of print on the shirt you choose will depend on your taste, but many people prefer ones with floral or palm tree prints. Just ensure the colours on the print complement or are similar to the colour of your swimwear.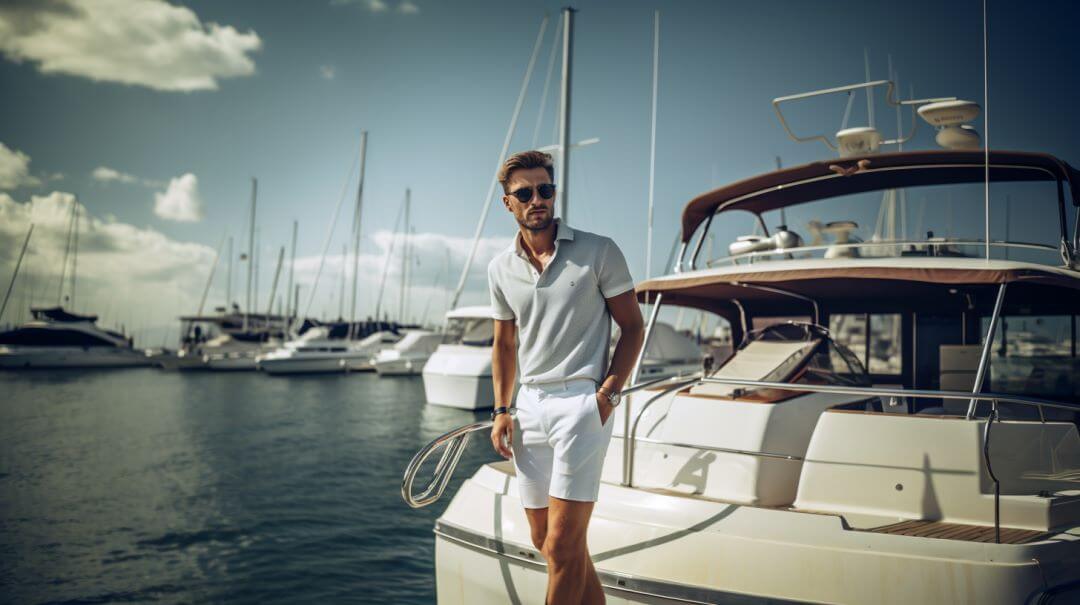 Polo Shirts
Polo shirts are a classic option that can be worn with anything, including designer swim shorts for men. Short-sleeve options are better for the beach because they give you a casual look and comfort. When choosing one or a few, ensure they are made of cotton to benefit from the material's cooling properties, breathability, and comfort.
It is easy to find a shirt that goes well with your swim shorts; simply pick from the options discussed above. However, you should never wear them with a formal shirt, a shirt that is warm or hot, or a business shirt.