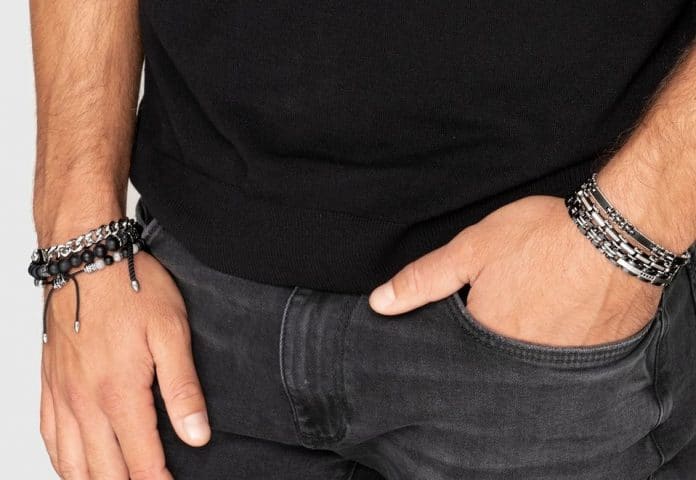 Last Updated on 18th February 2022
Men's jewellery is coming back in trend for quite some time, and there are now at least 6 different jewellery pieces acceptable for men to wear on different occasions.
If you look back in history, you would find that it was mostly men who first started to adorn themselves with jewellery. So, if you find it tough to decide whether or not a man should wear jewellery, it's time you shake it off and embrace its stylistic potential. Although men's jewellery collection isn't as varied as women's, it still has enough options to embellish your outfit and enhance your personal style.
Still not convinced? Let's dive into the world of metals and jewels and see what the six most acceptable jewellery for a man offers him in the 21st century. Shall we?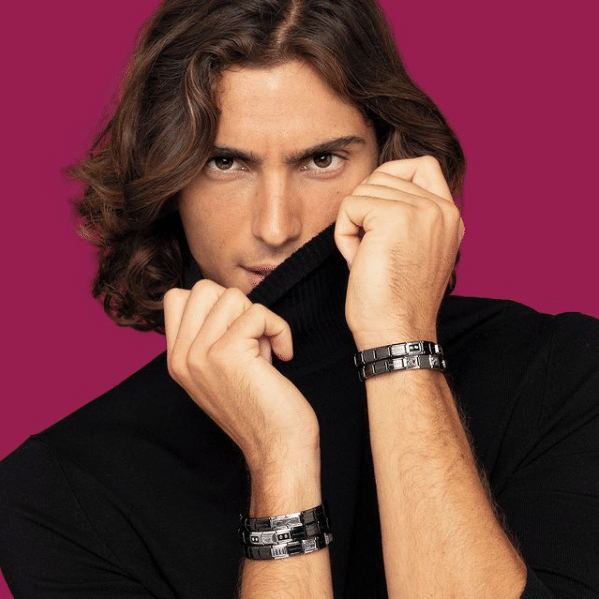 The Traditional Timepiece
Before the 20th century, wristwatches were mostly worn by women as more of a decorating item or jewellery accessory. As the war beckoned and the men needed to adhere to a schedule to survive, it became an important part of men's wrist as well.
Today, a wristwatch is once again considered a fashion statement, a focal point in modern men's jewellery wardrobe.
Show Some Love to the Cuff
Resting extravagantly or quietly at the end of your sleeve, a bracelet can enhance masculinity without ever being too overbearing.
Choosing the perfect design is the key, as there are many options – highly customizable composable bracelets, specifically themed marine or rockstar bracelets, double links, and breadths, etc. Go for the ID design or minimal cuff – always wear it on your dominant hand and you'll even look like a boss in jeans and T-shirts!
Rings are Not Just for Wedding
While many adults associate a ring with wedding vows, it isn't always true. Rings, available with or without the adornments of valuable stones and charms, can be a simple way to add a different dimension to your appearance. Perfect to wear on any occasion, they can also be inscribed with a symbol, and alphabet, or something special to you.
Contrary to what many people think, the best advice is timeless and simple. A sterling silver ring will never be outdated and can even be paired with a wedding band of the same material (on a different finger), should the occasion arrive.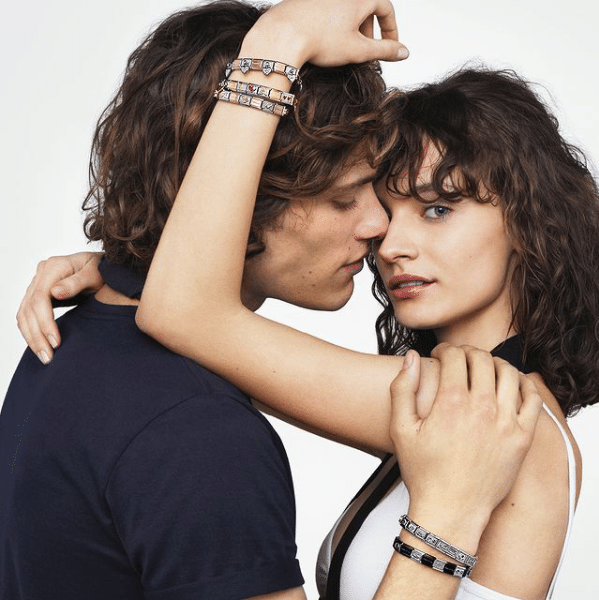 Don't Leave the Neck Empty
In men's fashion, there is a fascination for enclosing the neckline. Just look at the collared t-shirts or shirts for evidence. So, if you are wearing something with an open neck, why not add a piece of necklace and adhere to the decorum! You can also add a pendant to say something without words. Why not even try creating your own necklace, with brands like The Bead Shop providing everything you need to create your own style
Put a Clip on the Tie
While we couldn't help but learn the ways to suit up properly, the difficulty now rests in how to stand up among a suited crowd. Putting a well-designed clip made of precious metals like sterling silver or gold during formal occasions and work can certainly help you distinguish yourself from the rest. Tie clips come in plain or modest designs. They are usually crafted from plated or firm metals and may have a pattern carved into them.
Coat Pins and Cufflinks
We know that coat pins and cufflinks make it seven pieces of jewellery for men, not six. But as they are quite tiny, we figured we may as well consider a set. Wearing a coat pin can certainly remove the need for a tie clip, while a pair of nicely designed cufflinks can enhance the impression of your tailored shirts. Cufflinks offer a stylish detail that is both versatile and necessary for formal occasions, but they can also add interest to your basic suit-and-tie combinations during the workweek.