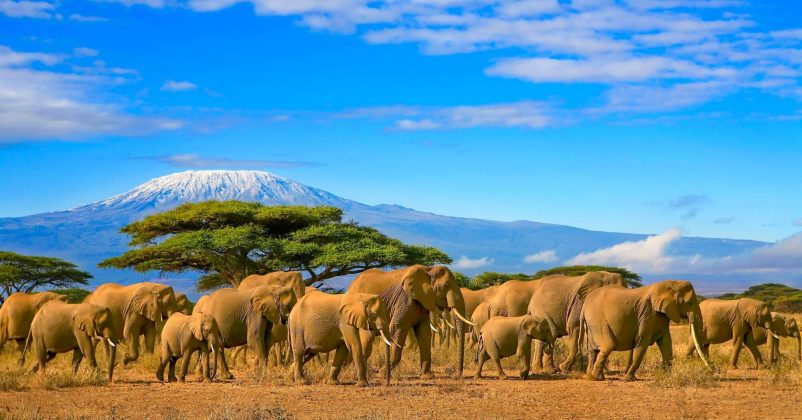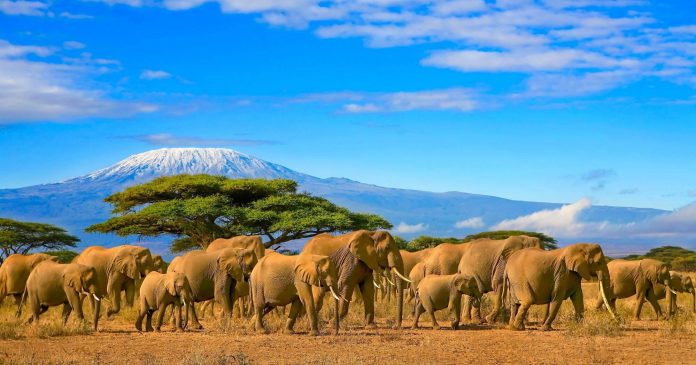 Last Updated on 19th December 2022
If you are someone who loves travelling and meeting new people, then we have great news for you. Africa is the perfect place to do all that and more. This continent has many hidden gems that not many people know about as well as the once-in-a-lifetime opportunity for a safari trip to Tanzania's national parks. There are so many amazing countries here, each with its own unique culture and traditions.
If you are thinking of planning a vacation soon, why not spend it exploring the beautiful landscapes of Africa? There are so many awesome destinations here that will leave you speechless. From lush rainforests to sandy beaches, this continent has it all. And the best part is that there is something for everyone here, plus it's unparalleled when it comes to its safari and wildlife. If you love adventure and exploring nature, then here are some of the best African countries worth visiting:
Mauritius
Beaches, mountains, and waterfalls are just a few of the wonders visitors are amazed by when visiting the African island of Mauritius. Because it is over 1,000 kilometres east of Madagascar, it is home to some of the world's rarest animals and plants.
The vibrant birds that soar above the rainforest canopy as you trek through the mountainous interior are just one of the treats you will encounter among the dense foliage. In addition to steep ravines, plunging chasms, and sparkling waterfalls, you will discover picturesque volcanic landscapes. All in all, these landscapes provide some of the best photo opportunities imaginable.
On the shore of the Indian Ocean, you can relax on beautiful white sand beaches, and offshore you can enjoy fantastic scuba diving and snorkelling. Because of its multicultural population and unique cultural heritage, Mauritius' cuisine is renowned for its diversity and flavour. In any one of the sleepy, laid-back fishing villages that line its shores, you may sample some of its excellent East African, French or Chinese-inspired dishes.
Port Louis is the capital of the country and it's a vibrant town located in the northwest. During the day, Port-Louis is a thriving economic centre of the island and teems with activity. Tour the vibrant market, stroll through the streets, visit historical museums and cultural sites, sample Mauritian street-food flavours, and meet the locals. Port-Louis is a cultural melting pot in which ancient traditions coexist with modern society.
You can get a flight London Port-Louis to Mauritius-Sir Seewoosagur International Airport in Port Louis via Air France will take about 14 hours on average from London. You can expect to experience the greatest modern amenities during your trip.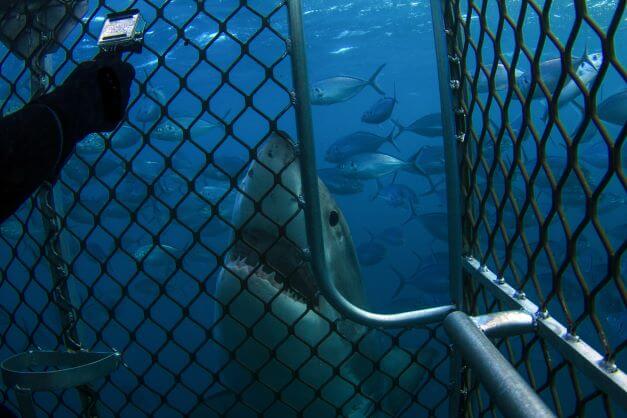 South Africa
The country's national parks and game reserves are among the finest and most effectively run in Africa, occupying the southernmost point of the continent. Kruger and Addo Elephant National Park are two of the most popular destinations, and both are well known.
Each of South Africa's cities has its own look, feel, and identity, making them an intriguing destination. Johannesburg is alive with activity, whereas Cape Town is more subdued and home to the awe-inspiring Table Mountain and wineries of Stellenbosch.
The fabulous scenery of the Kruger National Park and beautiful beaches of South Africa's Atlantic and Indian Oceans are just two of the many attractions to be found. In addition to its mountainous Drakensburg range, the arid Kalahari Desert, and the beautiful Garden Route, South Africa is a wonderful place to visit. Those seeking thrills may try their hand at diving with great white sharks offshore.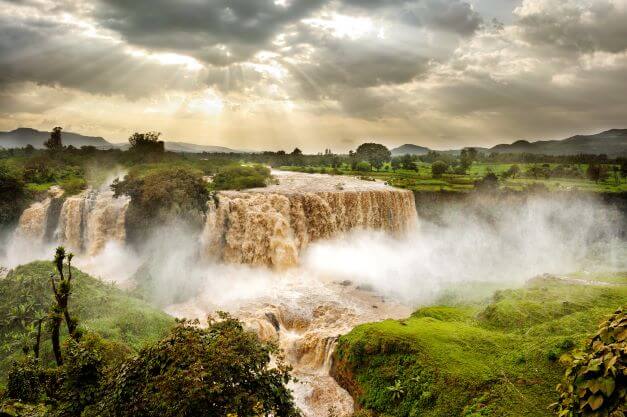 Ethiopia
Even though many African destinations are becoming inundated with visitors, Ethiopia still maintains its uniqueness. Its terrain comprises both serenity and excitement. Ethiopia is one of Africa's most intriguing nations, in addition to being known for its cuisine. There are numerous World Heritage Sites, national parks, and historically and religiously significant sites in the nation.
There are very few active volcanoes remaining in the world, and Erta Ale is one of them. Seeing boiling lava erupting from its crater will forever be an unforgettable experience. Ethiopia also provides a glimpse into history through monolithic churches, ancient obelisks, and Lake Tana, the source of the Blue Nile. You'll understand why Ethiopia is one of the finest African countries to visit once you've visited it.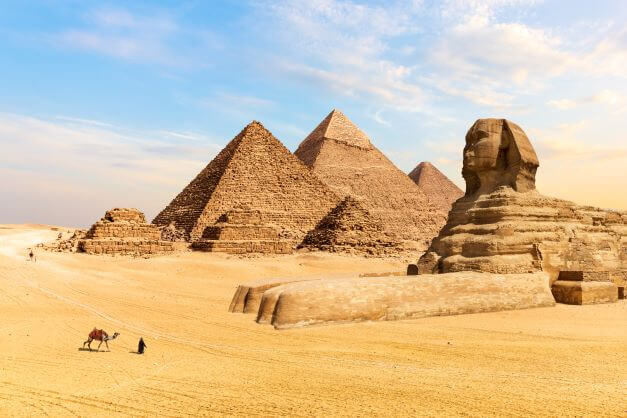 Egypt
Egypt is an extraordinary nation because of its ancient monuments and archaeological sites, including the Pyramids of Giza, the Great Sphinx, and the Valley of the Kings. Wherever you go, you will see history in action, with ancient tombs, temples, and statues lying side by side, all of them exquisitely carved and deservedly a wonder of the world that is the highlight of any trip.
Egypt is a nation in northeast Africa bounded by the Mediterranean and Red seas, as well as the Sahara Desert. The Nile River, which provides the country with life, traverses the nation.
There are just as many people who come to Cairo to enjoy its stunning Red Sea beaches as there are those who come to see its historical monuments or explore all that the city has to offer. Whether you are interested in delving into the city's rich history and culture or admiring the stunning desert and coastal scenery, Egypt has something for you.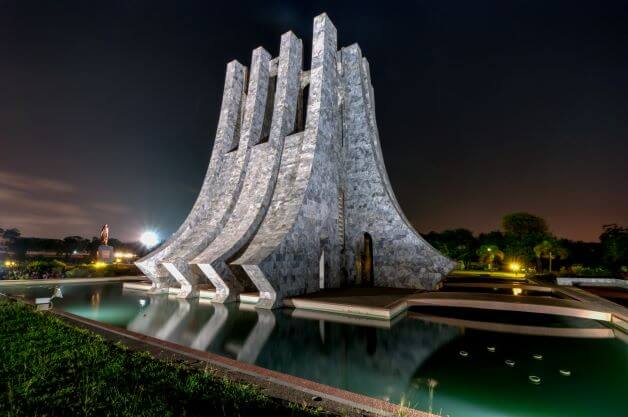 Ghana
Ghana is an emerging economy that arose from its destruction. It was once known as the Gold Coast, then as a military dictatorship. Today, the country's economic strength is based on its gold resources. Even though there are still colonial-era castles and forts, colonial architecture is still present.
Ghana is one of the finest nations in Africa to visit. It is tropical, warm, sunny, safe, and politically stable. They have never experienced a civil war. Its landscapes are beautiful, its history rich, its culture diverse, and its cuisine delicious, in addition to its welcoming and amiable residents.
Accra is the most developed city in Ghana and the national capital. Outside Accra, there are plenty of interesting spots to visit. The Bunso Arboretum and Canopy walkway, Aburi Botanical Gardens, and Okyehene's palace at Kyebi are just a few of them.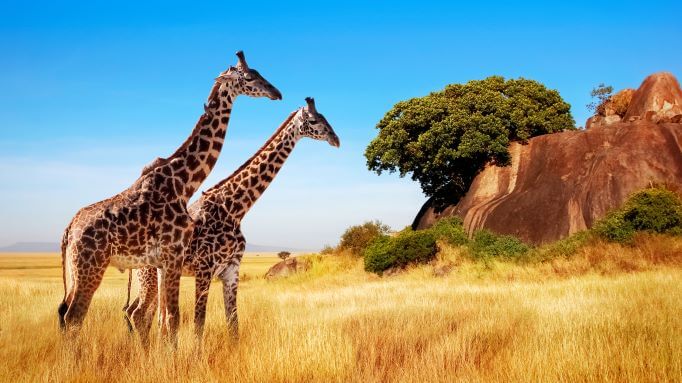 Tanzania
It's difficult to know where to begin in Tanzania, which has so much to see and do. If you want to see the Big Five wild animals on safari, you must visit the Ngorongoro Crater and the Serengeti National Park in northern Tanzania. Here, you will also find Mount Kilimanjaro, Africa's highest peak, which is covered in snow.
There is no doubt that this country's Indian Ocean coastline is one of the most captivating areas in East Africa. The most engaging beaches and the largest and most dynamic city, Dar Es Salaam, are just two of its many attractions. Furthermore, the Zanzibar archipelago, which consists of many beautiful beaches and is a well-known tourist location, is just offshore.
Tanzania is a country rich in archaeological sites and cultural diversity, as well as one of Africa's most linguistically diverse countries. Whether you're concerned with history, nature, or culture, Tanzania will certainly have something for you, as it is home to three of Africa's Great Lakes.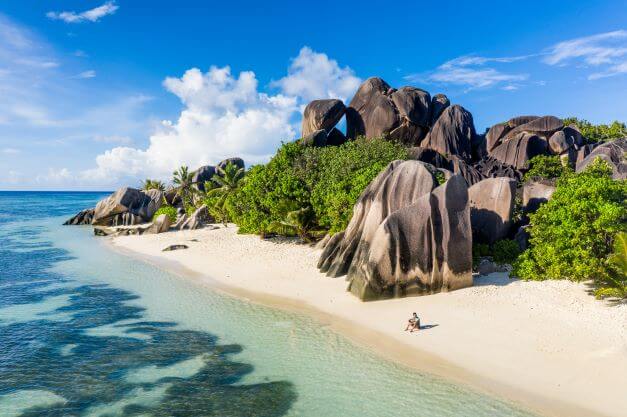 Seychelles
The 115 Seychelles islands are located 1,500 kilometres east of Africa's mainland, which has the smallest and least populous nation on the continent. The majority of the islands are uninhabited but the clears waters of the Indian Ocean surrounds the stunning archipelago.
The Seychelles islands are beautiful, with white sandy beaches lining the shoreline. However, their interiors are mountainous and covered with dense rainforests. Because of their isolation, they are home to a wide range of unique wildlife and plants, many of which have been designated nature reserves. Scuba diving or snorkelling in Seychelles is a wonderful experience due to the colourful coral reefs and abundant marine life offshore.
Mahe, the biggest island in the nation, offers a multitude of luxurious hotels, bars, and restaurants, as well as the nation's capital, Victoria. From here, you may easily reach some of the more secluded islands and pristine beaches nearby by boat.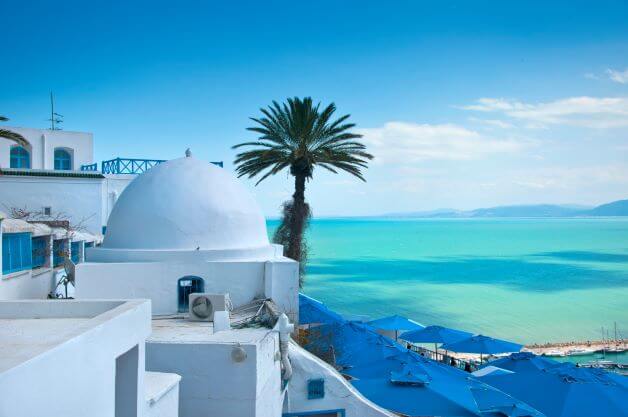 Tunisia
Long a tourist hot spot, Tunisia is positioned between Algeria and Libya on North Africa's Mediterranean coast. The weather is lovely here, and tourists can swim in the sea or lie on the golden sands. Because of this, many Europeans come here to soak up the sun and swim.
Despite being well known for its magnificent beaches and sunshine, Tunisia is also home to a great number of archaeological sites dating back thousands of years. Throughout its history, Tunisia has been controlled by a range of civilizations including the Carthaginians, the Romans, the Ottomans, the Arabs, and later, the French.
El Jem's Roman amphitheatre and Carthage's remnants and ruins are without a doubt the historical sites that stand out. Whether you want to check out its landmarks or enjoy the sand dunes of the Sahara Desert, Tunisia has something for you. In addition to this, there are also the Atlas Mountains to hike on, as well as the vibrant coastal cities of Sfax, Sousse, and Tunis the lively capital.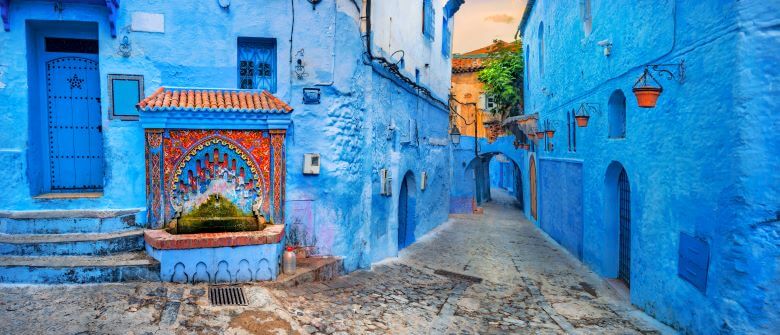 Morocco
There is a variety of striking ancient cities, medinas, and souks in Morocco, a country with scenic Atlantic and Mediterranean shorelines or Saharan dune and High Atlas mountain locations. Morocco's rich heritage is inspired by African, Arabic, Berber, and Western cultures, and its north-westernmost country has long been a magnet for different peoples. You will see this diversity everywhere, whether you visit Essaouira, Fez, or Marrakech, among other popular tourist destinations.
Visitors can explore the vibrant Djemaa El Fna square in Marrakech or the jaw-dropping mountain city of Chefchaouen in addition to lounging on one of the country's beautiful beaches or traversing the Sahara. Because of its many diverse aspects, Morocco is one of the most incredible countries to visit in Africa.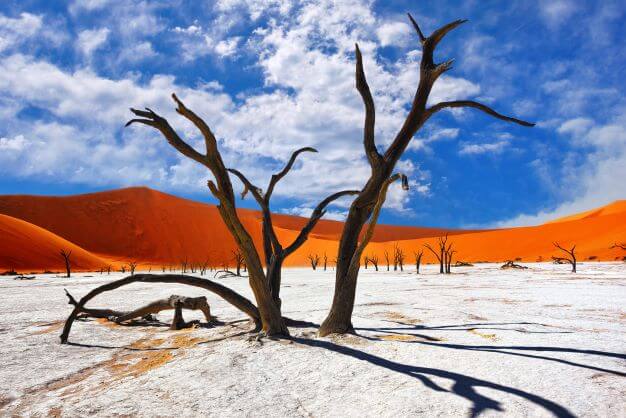 Namibia
The sparsely populated African country of Namibia is located in southwest Africa, where barren, arid landscapes and the unforgiving Namib Desert prevail. Windhoek, the country's capital, has some surviving colonial-era architecture since the country only gained independence from South Africa in 1990.
There are a variety of fantastic national parks to visit, which are renowned for their magnificent scenery and amazing wildlife. For example, you may chance upon lions, elephants, and black rhinos roaming around the Kalahari Desert in Etosha National Park. The Skeleton Coast is a must-see destination for travellers, thanks to its eerie but picturesque shipwrecks scattered along its treacherous Atlantic shoreline.
Namibia is often neglected in favour of Kenya, Tanzania, and South Africa, but it is home to some of the finest national parks in the world.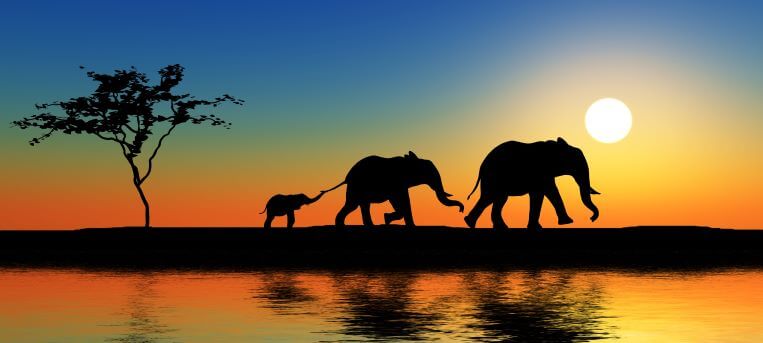 Kenya
Seeing incredible wildlife up close and personal is one of the best places in the world, in Kenya. Antelope herds, flamingo flocks, and even occasional black rhinos are just a few of the many creatures that roam across its arid deserts and open grasslands.
Some of Africa's most significant people and cultures reside in its dramatic landscapes, including the Maasai, Kikuyu, and Swahili. While they maintain age-old customs, one of Africa's most thriving cities, Nairobi, is located in Kenya.
Kenya is one of the greatest destinations in Africa thanks to its scenic Indian Ocean shoreline and its mixture of open plains, freshwater lakes, and forests. The Great Rift Valley runs from north to south through this country.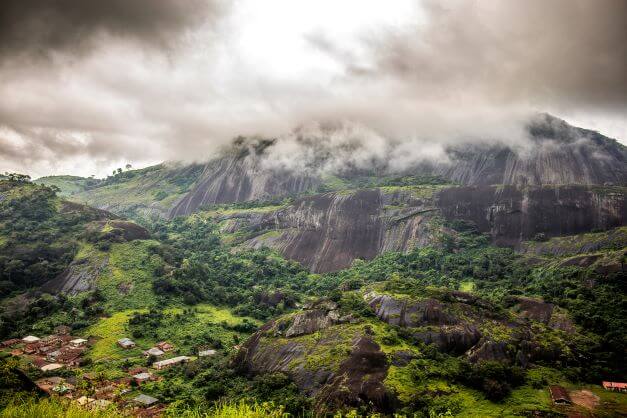 Nigeria
Beyond its enormous population and mineral resources, Nigeria is a tourist attraction. Many individuals are unaware that Nigeria is one of the biggest countries in Africa. Nigeria has so much to offer from the diverse traditional arts and crafts to the lush mountains in the countryside and exotic beaches. You might come across chimpanzees in the Gashaka Gumti forests that look like humans, or black cranes in the Bade-Nguru Wetlands that are plumed in pink. The things you see there will be simply incredible.
Abuja, one of the world's biggest cities, is characterised by its sprawling urban environment. The old capital Lagos, home to over 17 million inhabitants, is the single largest city on the entire African continent, as well as one of the busiest and most densely populated cities in Nigeria. Bars and clubs are found throughout Ikeja and Victoria Island, where locals and ex-pats alike can be found enjoying a refreshing drink. The coast is also home to salt-washed promenades, as well as the beautiful Lagos Bar Beach, whose golden sand slopes gently into the Atlantic Ocean.
You can catch a flight London Lagos with major airlines like Air France to Murtala Mohammed Airport in the town of Ikeja, 14 miles northwest of Lagos, and there will be multiple ways to get to the capital by either taxi, car rental or bus shuttle.
We could be here all day talking about each African country in this fabulous, diverse and vast continent. There are so many wonderful places to visit for an unforgettable trip like the Chobe national park in Botswana, Victoria Falls in Zambia, or mountain gorillas in Uganda.