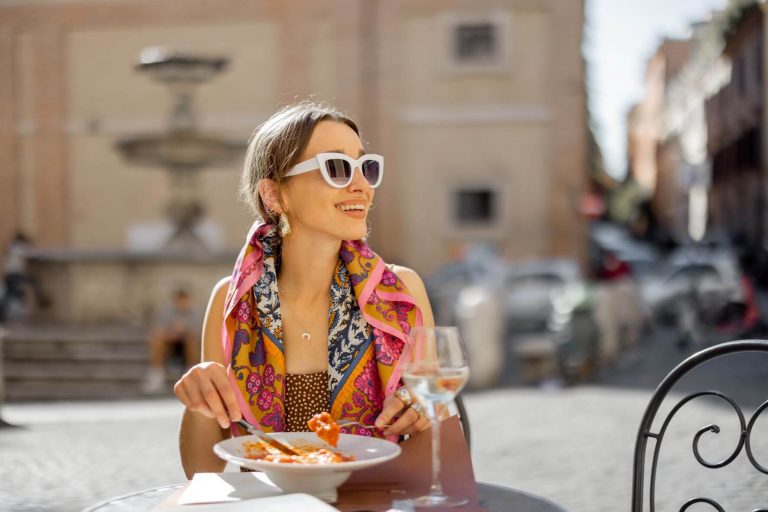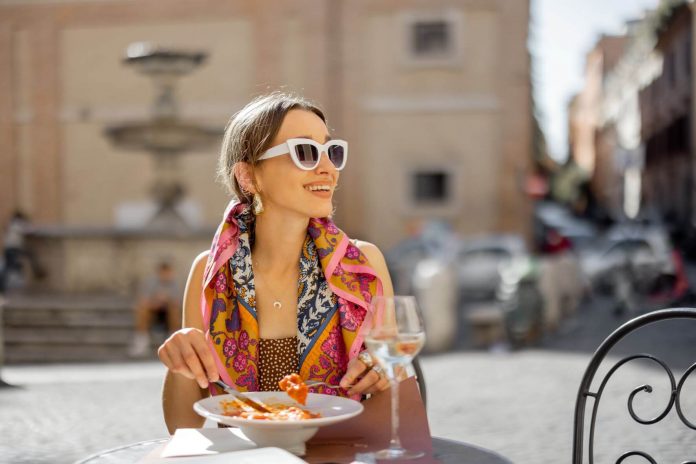 Last Updated on 20th October 2022
Food is literally everywhere in Rome. So many different restaurants, pizzerias, trattorias, pastry shops, and cafes.
But that does not mean you will find delicious meals without effort. Numerous places, especially those around the most famous tourist attractions of Rome, offer frozen, low-quality food.
Eating in such places, you will certainly not get to know Italy's culinary traditions. And that would be a shame since Italian food is one of the best in the world.
We will help you! "Eating like a local" is a phrase that is often used, and the following seven places are favourites among both Romans and gastro-tourists and where to eat in Rome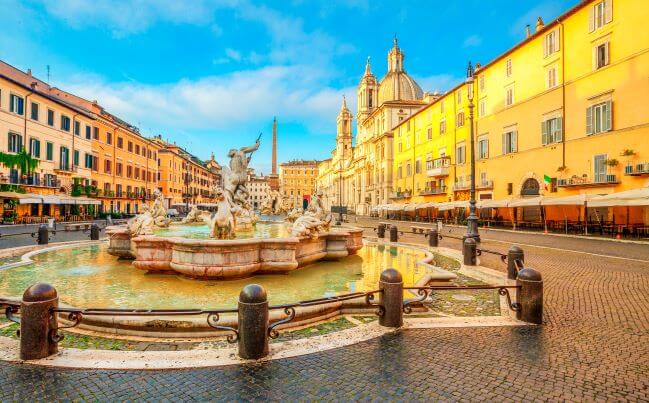 1.   Osteria da Fortunata
address: Via del Pellegrino, 11/12
If you've heard of one of the places on our list, we believe it's Osteria da Fortunata. This well-known osteria (we can translate osteria as inn, pub, or tavern) is located in the immediate vicinity of one of the most famous squares in Rome – Piazza Navona.
Although they serve main dishes with chicken, rabbit, veal, and beef, among other things, almost everyone comes here to eat pasta. After all, Italy is synonymous with pizza and pasta.
You are probably wondering what is so special about their pasta.
They knead the dough in front of you. Yes, you read that right. You will see several women preparing what you will soon eat.
On the menu of Osteria da Fortunata, you will find over 15 different sauces, from classic ones such as carbonara to some more extravagant ones, for example, with a beef tail.
The food is more expensive than the average in Rome, even twice as expensive compared to small restaurants on the outskirts, but it is worth the price.
I recommend you reserve a table in advance, otherwise, you will have to wait.
2.   All'Antico Vinaio
address: Piazza della Maddalena, 3
When you leave the Victor Emmanuel II National Monument behind and go through Via del Corso, you should turn left when you reach the Column of Marcus Aurelius and after a few minutes, you will see a long line.
At first glance, you'll probably expect to see the entrance to a museum, but it's actually All'Antico Vinaio – a sandwich bar.
The Mazzanti family opened its first shop in Florence, then in other major Italian cities, including Rome.
Many give them the epithet of the world's best sandwich. You can choose between sandwiches on the menu or choose the ingredients yourself. I had a hard time choosing just one, so I went with the mozzarella cheese, prosciutto (Italian ham), spicy eggplants, and pistachios. It was all packed into the most delicious bread I've ever tasted.
It was nothing short of amazing and the sandwich is huge, so you better be hungry. The price is reasonable.
You can try these awesome sandwiches in Los Angeles and New York as well.
3.   Giolitti
address: Via degli Uffici del Vicario, 4
After you've finished your sandwich, it's time to eat something sweet. Italy is world-famous for its ice cream.
Just a few streets away from All'Antico Vinaio, you will discover Giolitti, the oldest ice cream parlor in Rome. For more than 120 years, they offer the best ice cream in the Italian capital, as well as various types of cakes.
There are over 100 ice cream flavors available. And be prepared to wait. The wait is usually shorter, although the line is even longer than to get a sandwich.
4.   Two sizes
address: Via del Governo Vecchio, 88
If you prefer tiramisu over ice cream, continue to Piazza Navona. Probably the best tiramisu in all of Italy awaits you there.
As the name implies, you can choose between two sizes. My advice is to take the big one because it is so tasty and not too big. Honestly, I could eat two and I was also surprised at how cheap the tiramisu is.
In addition to the original flavor, pistachio, caramel, peanut butter, and strawberry are also available. Don't worry, the service is very fast, and you will get your tiramisu in the blink of an eye.
5.   La Cannoleria Siciliana
address: Piazzale degli Eroi, 24
La Cannoleria Siciliana is the perfect place to make a pit stop before or after visiting the Vatican Museums. There are several more of their pastry shops around the city. It is a very clean, comfortable place with great Wi-Fi.
Cannoli is a traditional Italian pastry that originated in Sicily, hence the name.
Here you will find mouthwatering cannoli of different flavors, but that's not all. Ice creams, croissants, cakes, and coffee are equally delicious.
If you want to eat something that is not sweet before you start eating cannoli, Arancini, Italian rice balls, are a great choice. They are deep-fried and filled with cheese, mushrooms, ham, and many other ingredients.
6.   Pico's Taqueria & American grill
address: Vicolo della Renella, 94
Even though you're in Rome, you don't have to eat only pasta and pizza. I like to try other types of food when I travel somewhere, and I recommend it to you too. You can always find some amazing places, like Pico's Taqueria & American grill, that offer completely different food.
When you cross the river and go to Trastevere, you must try phenomenal Mexican food.
The restaurant is located on one of the side streets, so don't give up if you fail to find it right away.
As soon as you step inside, you will have the feeling that you are teleported to Mexico. The interior, music employees, and smells are completely authentic.
The menu is usual for this type of restaurant, and my favorite chipotle sauce is flawless.
7.   T. & C. Burger Lab
address: Via Urbana, 131
I don't know about you, but I have to try a burger wherever I travel. T. & C. Burger Lab has the highest Google rating of all burger bars in Rome. I can confirm that the rating is well-deserved.
Only a few tables are available, so it might be better to make a reservation. Everything is perfectly clean, and the menu has a large number of varied burgers. Definitely a place I'd go back to when I'm craving a burger in Rome.
Conclusion:
All roads lead to Rome. That was true in the days of the Roman Empire, and today Rome is an unavoidable destination for all tourists.
Numerous museums, basilicas, the Vatican, fountains, and the special spirit of the place leave no one indifferent. Don't forget to complete your stay in Rome with the most delicious food.
In the comments section below, tell us more about your favorite restaurants in Rome.