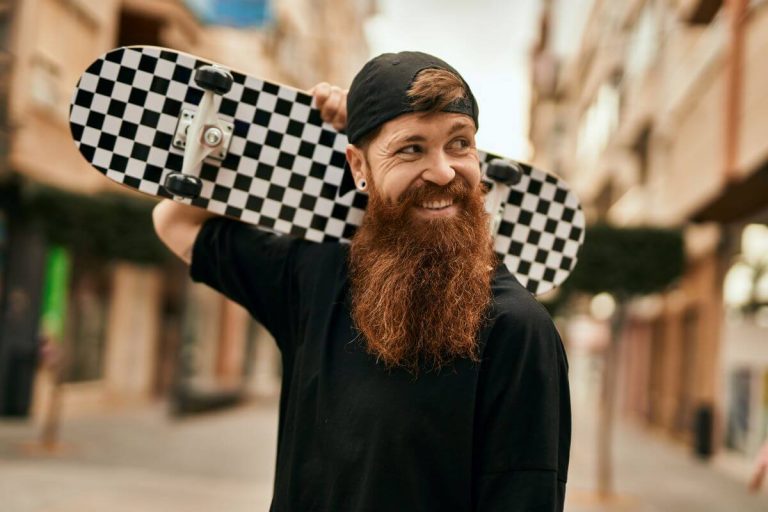 Last Updated on 26th September 2023
Ah, Dublin! The heart of the Emerald Isle, where literary legends were born, historic cobblestone streets set the scene, and pub-goers raise their glasses. If you take a little peak further than the iconic landmarks and the legendary pints of Guinness, you'll find that the men of Dublin have an impeccable sense of style. In this article, we're taking a peek into the Irish men's fashion trends and what makes them so unique. 
The Legacy Of Irish Wool
It's impossible to think of Irish fashion without beginning with its textile influence. The rolling green hills of Ireland are filled with sheep, producing Aran wool that's undeniably cosy. This is where we introduce the Aran sweater, with its intricate and symbolic patterns, ranging from the Claddagh ring design to the fisherman's ropes, which is a testament to this legacy.
And while it links back to a past era, modern Dubliners wear them with modern flair. Picture an Aran sweater paired with slim jeans or peeking out from under a sharp, tailored blazer. That look, combined with an impeccable Irish accent, now that's something that beams style.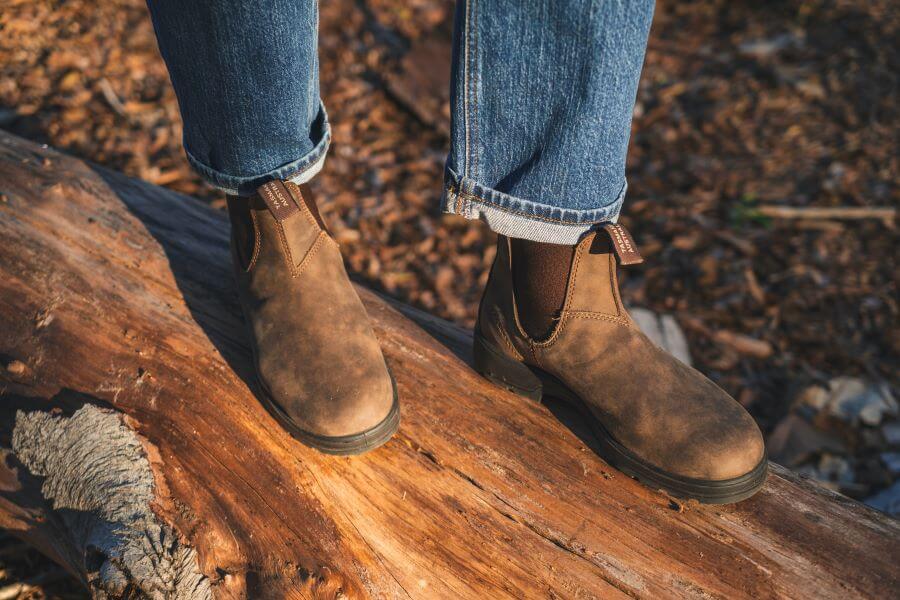 Stepping Out In Style
What's that elegant sound echoing off the streets of Dublin? It has to be the confident stride of the Chelsea Boot, of course! With Dublin's ever-changeable weather, the Chelsea Boot is the footwear of choice. Its sleek design, versatility, and ease have made it a beloved go-to in every Dubliner's wardrobe.
Whether you're off to a business meeting or just strolling the streets of this magical city, these boots are your trusty companions, matching well with almost any clothes. The key here is to go for quality, and you can't go wrong with a Blundstone Chelsea boot.
A Nod And A Tip Of The Hat
The flat cap may be one of Ireland's most iconic pieces of headwear and has deep roots in Irish history. Originally a go-to for the hardworking farmers and fishermen, it's now found its way onto the busy streets of Dublin, making regular appearances in the city's fashionable districts. Today's stylish gents are seen wearing these caps with modern suits or casual wear, incorporating the past into the present.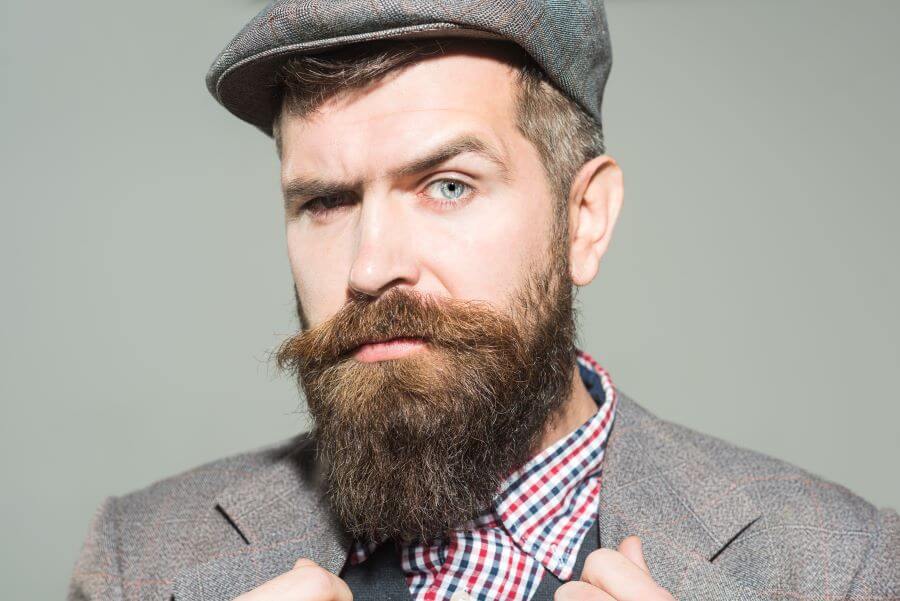 It's All About That Tweed
Dublin's fashion is very much like its architecture – a mix of the historic and the new. Tweed, a fabric that speaks of history and the Irish working class, is now a regular feature even in the most upscale areas of the city. But it's not just about the tweed jacket; it's how the Dubliner accessorises it. A contemporary watch, a pocket square, or even just the right pair of sunglasses can transform a traditional look into one that beams modern sophistication. It's also popular with the female Dubliners too.
A Splash Of Green
How can anyone mention Dublin fashion without touching on the colour green? It's not just about the lush landscapes; it's a hue that resonates with Irish heritage. But Dublin men know the art of subtlety. You won't find them dressed in green from head to toe (unless, of course, it's St. Patrick's Day). It's the small touches: green socks showing from beneath trousers, a muted green tie, or even a scarf with just a hint of the shade.
Classy Celtic Cufflinks
It's often said that the devil is in the details, and in Dublin fashion, it's no different. One accessory that has made a quiet yet unmistakable impact is the Celtic cufflink. Coming from ancient Celtic designs and symbols, these little pieces of artistry add a touch of heritage to the modern suit. Whether it's an intricate trinity knot, the legendary Claddagh, or the spiral motifs echoing the Newgrange monuments, these cufflinks serve as a subtle nod to Ireland's rich past.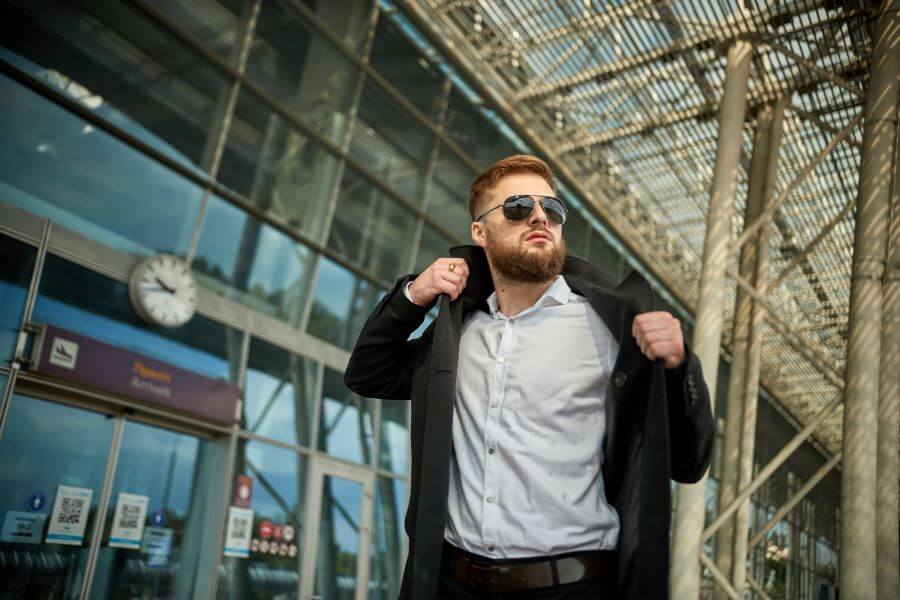 Embracing The Irish Drizzle With Elegance
Let's face it: Dublin weather can be four seasons in a day, but that's no excuse to let your style guard down. Raincoats are a practical necessity and a fashion statement in Dublin. Gone are the days of bulky, yucky rainwear; the modern Dubliner's raincoat is sleek, tailored, and often in muted tones. With a blend of dry technology and design, these raincoats not only keep the wearer dry but also maintain the city's reputation for style, even in the face of some wet weather.
Dublin isn't just a city; it's an adventure. From its history to its landscapes, and yes, to its fashion, it's a place that captivates anyone who visits. As you navigate its streets, take a moment to absorb not just the sights and sounds but also the fashion narrative that its residents proudly wear. 
Wrapping Things Up
Well, here's hoping you enjoyed this read, we loved the project and are big fans of Irish fashion. Send in your favourite looks if you have more ideas. Why not check out some Irish fashion inspo on Pinterest next.