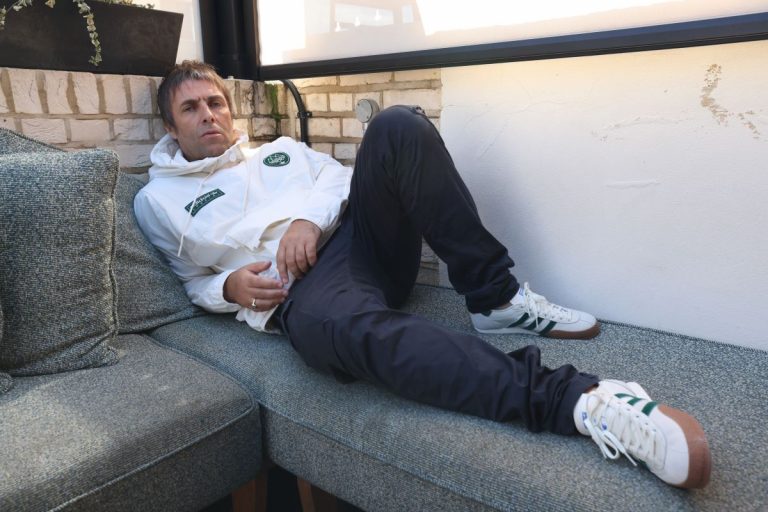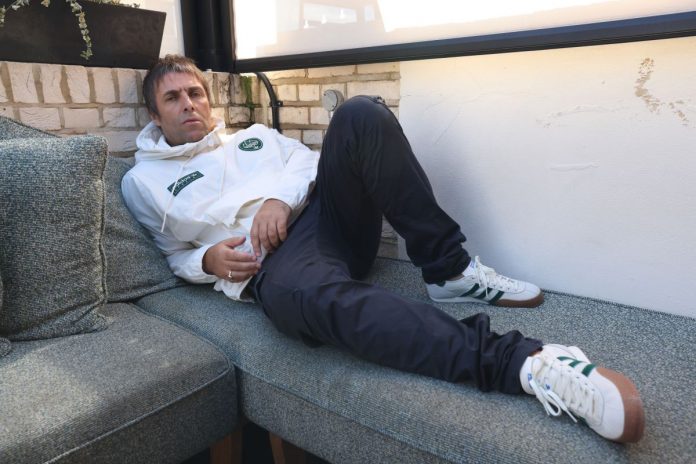 Last Updated on 1st September 2023
Just over a year has passed since the initial LG2 SPZL launch in 2022. Now, adidas Spezial and Liam Gallagher have joined forces once again to unveil a new colourway of the hybrid silhouette.
This marks their third collaborative release, which coincides with the release of Liam's latest album, Knebworth 22. The updated colourway serves as a tribute to adidas' rich heritage and Liam's impactful musical legacy.
First debuted by Liam ahead of his performance at London's iconic KOKO concert venue in August 2023, the latest colourway of the LG2 SPZL pays homage to early iterations of the adidas Country. It features a different material mix, combining a bottle green heel and stripes with a gum outsole and a chalk white upper.
A fitting successor to the revered LG SPZL trainer, the LG2 SPZL silhouette itself offers nods to a number of different historical adidas footwear references and was designed with direct input from Liam himself – featuring the artist's instantly recognisable portrait on the tongue.
Blending the timeless elegance of classic archival styles with Liam's unique perspective, the latest colourway of the LG2 SPZL will be released on September 8th. It will be available through all adidas Spezial stockists, so you too can look and feel like a rockstar.
Who is Liam Gallagher?
Liam Gallagher is a British musician and singer-songwriter. He is best known as the former frontman of the rock band Oasis, which he formed with his brother Noel Gallagher in 1991. Liam Gallagher's distinctive voice and energetic stage presence contributed to the success of Oasis, and he became known for hits such as "Wonderwall," "Don't Look Back in Anger," and "Champagne Supernova."
After Oasis disbanded in 2009, Liam went on to form the band Beady Eye, and later pursued a solo career, releasing several successful albums. He is known for his brash and outspoken personality, often making headlines for his controversial statements and feuds with other musicians.
What is the LG2 SPZL?
The LG2 SPZL is a shoe model from the Adidas Spezial collection. LG is Liam Gallaghers initials, 2 references it being the second model, and SPZL is short for Spezial. The LG2 SPZL is a specific shoe model in collaboration with the former Oasis Frontman, featuring a retro-inspired design with a suede upper, gum sole, and classic Adidas branding.
The LG2 SPZL is a highly sought-after sneaker from the Adidas Originals collection. Adidas, a prominent footwear brand known for their innovative designs and high-quality products, released the LG2 SPZL as a part of their growing line-up of retro-inspired silhouettes.
The LG2 SPZL silhouette draws inspiration from the iconic Adidas Samba and Gazelle sneakers, incorporating elements from both to create a unique and stylish shoe. It features a leather upper with perforated detailing, providing durability and breathability for ultimate comfort. One of the standout features of the LG2 SPZL is its gum outsole, which adds a touch of vintage charm and enhances the shoe's overall aesthetic.
The gum outsole not only provides excellent traction but also adds a pop of contrasting colon to the sneaker. The LG2 SPZL comes in various colourways to cater to different style preferences. Popular options include an all-black tonal version, a sleek metallic gold iteration, and a beige suede variation.
These different colour options allow sneaker enthusiasts to choose a pair that best suits their personal style. In terms of comfort and performance, the LG2 SPZL does not disappoint. It is equipped with Adidas' signature cushioning technology, ensuring optimal comfort and support for all-day wear.
The midsole provides excellent shock absorption, making the shoe ideal for daily activities and light workouts. The LG2 SPZL's tongue and heel feature Adidas branding, displaying the iconic three stripes that represent the brand's sportswear heritage. It also includes the Adidas Originals logo on the side panels, adding to the shoe's overall appeal and authenticity.
This particular sneaker has gained significant popularity among sneakerheads and collectors due to its limited release and exclusivity. The LG2 SPZL often sells out quickly upon release, leading to high demand and frequent requests for restocks. The LG2 SPZL is a versatile sneaker that can be styled in various ways.
It can be paired with jeans, shorts, or even skirts for a trendy and casual look. Its sleek and timeless design makes it suitable for both men and women, catering to a wide range of fashion preferences. Overall, the LG2 SPZL is a premium sneaker that offers a blend of style, comfort, and performance.
With its retro-inspired design, quality construction, and limited availability, this Adidas Originals silhouette has established itself as a coveted choice among sneaker enthusiasts and collectors alike.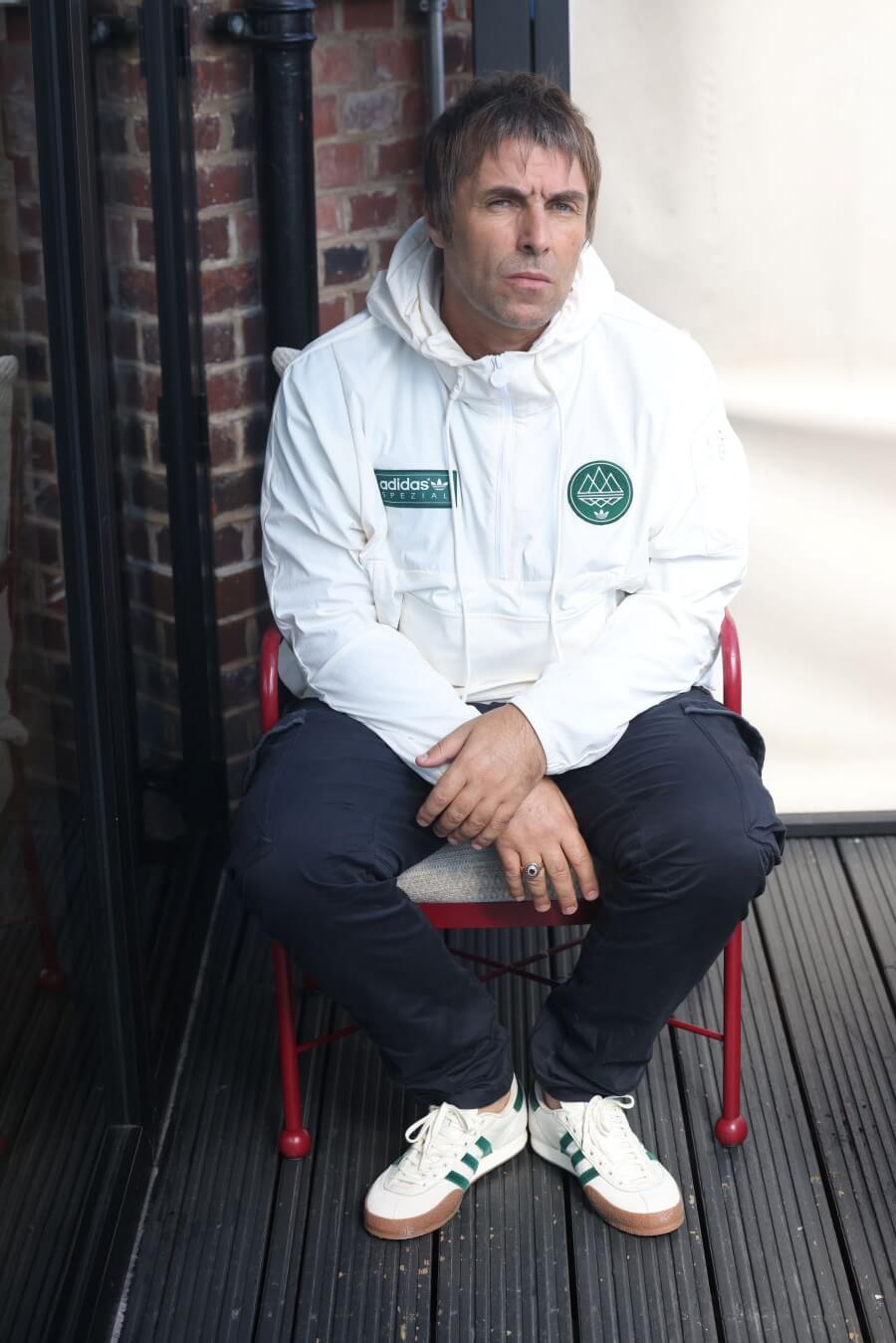 What's so special about the adidas Spezial?
The adidas Spezial is a unique sneaker that stands out in the world of footwear. Designed for both men and women, it offers a perfect blend of style, comfort, and functionality. This casual shoe is beloved by sneaker enthusiasts all around the globe.
One of the standout features of the adidas Spezial is its retro silhouette. Inspired by the iconic designs of the past, it combines classic elements with modern details to create a timeless and fashionable look.
The sneaker's low-top design and sleek profile make it a versatile choice for various occasions. Crafted with utmost care, the adidas Spezial features a leather upper, providing a durable and stylish option for footwear.
The use of premium materials ensures long-lasting quality and a touch of luxury. The toe area is reinforced with a perforated design, adding breathability and a unique aesthetic to the shoe. The adidas Spezial is known for its excellent cushioning and comfort. Equipped with a cushioned midsole and padded collar, it offers all-day support for your feet.
Its lightweight construction and flexible soles allow for natural movement, making it a great choice for everyday wear and running errands. Designed with attention to detail, the adidas Spezial features lace-up closure with flat laces, providing a secure and adjustable fit.
The iconic adidas three stripes adorn the sides of the shoe, showcasing the brand's heritage and commitment to quality. The Spezial also comes in a slip-on version, offering convenience and an effortless style. Furthermore, the adidas Spezial is part of the adidas Originals line, which represents the brand's heritage and celebrates its rich history.
The adidas Spezial was originally created as a performance shoe for indoor sports but has since gained popularity as a must-have fashion sneaker. With various iterations, colorways, and collaborations, the adidas Spezial continuously evolves while maintaining its distinctive appeal. It has become a symbol of sneaker culture and is often sought after by collectors.
The release dates of new models often generate excitement and anticipation within the sneaker community. In conclusion, the adidas Spezial is special due to its combination of retro styling, premium materials, comfort, and versatility.
Whether you're a sneakerhead or simply looking for a stylish and functional shoe, the adidas Spezial is a worthy addition to any footwear collection. Its rich history and ongoing legacy further enhance its allure, making it a go-to choice for fashion-forward individuals.