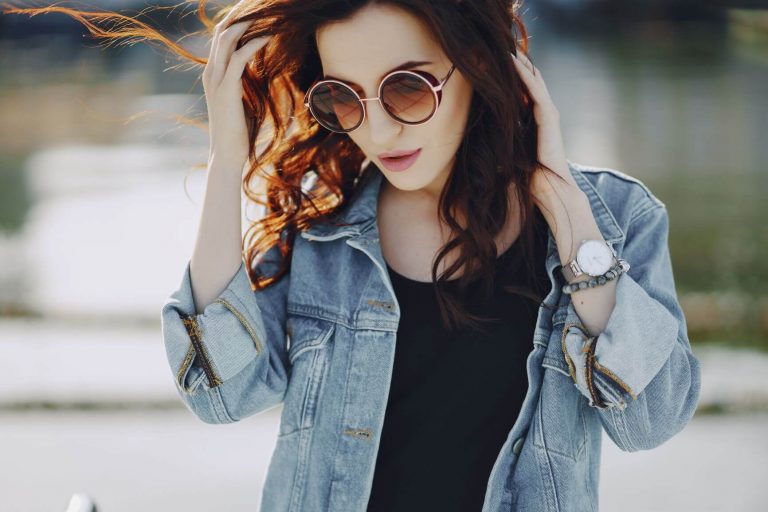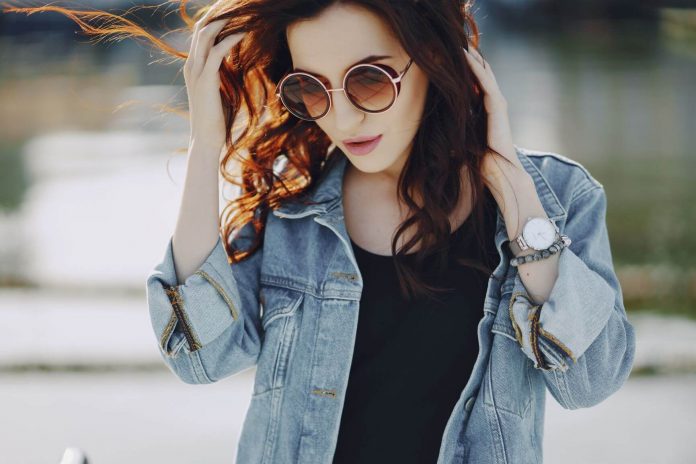 Last Updated on 19th December 2021
The credit crunch is here… you're not entirely sure what it means, but everyone looks worried…With The Leisure Society's guide to making the most of your wardrobe without blowing your budget, your outfits will have people saying 'Recession? What recession?!'
ACCESSORIZE
Good accessories can totally make or break an outfit and change a look from glum to glam in a matter of moments. Luna is a brand which offers a good range of fashion accessories, including badges, stickers, beanies and bags. Swapping flats for heels is one of the most obvious tricks, but cinch belts, jewellery, layering, tights and even a change in make-up can revolutionize an outfit, as ASOS.com demonstrates above with this ultra-fashionable tartan prom dress.
CHANGE THE BUTTONS
Nothing marks out cheap clothes more than cheap buttons so update your outfit by changing them.  If even I can sew on a button, you just know that it must be easier than even a Richard & Judy phone-in competition and it's a simple and effective way to transform a top.  Go for military buttons to stay on-trend.
EMBELLISHMENT
Ribbons, lace, sequins, beads – anything goes!  A well-placed embellishment can look like it always belonged and, by matching colours, tie an outfit together.  Try a haberdashery, John Lewis, Hobbycraft or even your local market for supplies.  Top tip – ribbons also look great in your hair for a girly look.
ALTER LENGTHS
If you're not a dab hand with the sewing kit, Mums are great value for money (if your mum's not so obliging, try the local dry cleaner's!).  Adjusting the length of sleeves, skirts, trousers or dresses might not sound much cop, but trust me, it can make all the difference.
GET CREATIVE
Just because a shop sells you something as a top, it doesn't mean you have to wear it that way.  I once got a gorgeous sarong free with a magazine and now wear it to great acclaim as a scarf; it might sound a bit barmy but experimenting with your clothes can be the best way to get added value out of them, as ASOS.com shows below with this punky skirt cum top.
THE 'POP' TOP
With a bit of canny cutting, a simple T-shirt can be transformed into the perfect top for just about any situation (picture the ASOS.com's 'Pop Top').  Choose something with a slightly oversized neckline (to take advantage of all that extra fabric) and simply follow the lines of the T-shirt to cut out your 'Pop Top.'  If you find it easier, template the shape of your T-shirt then cut around it.
PONDER THE PLEATS
When there's a will there's a way and while we don't want to start an argument about fashion faux-pas, the skirt pleat can be a great way to make something old new again.  Pinching the waistline of an A-line skirt and pinning it to the side can turn a boring skirt into a glamorous pencil shape, as ASOS.com shows below.
GIVE IT A 'WIPE'
Even though it may seem like cheating in some quarters, getting some elbow grease on your clothes can be a great way to add value to your wardrobe.  Thankfully, The Leisure Society isn't one to back any old rubbish so we advise you to head for something environmentally friendly.
ORGANISE YOUR OUTFIT
There are loads of ways to keep your clothes looking fresh and make it easier to choose the right outfit for any occasion, including tiered storage units, drawers with dividers and even hooks on the wall.
FINISH OFF WITH A FLASH OF LIGHTNESS
One outfit-saving trick is using a belt to break up the outline of your body shape, as ASOS.com shows below.  In this case, the skirt is long enough to be worn without a belt but wearing one would make it look even more stylish and nipped in at the waist.