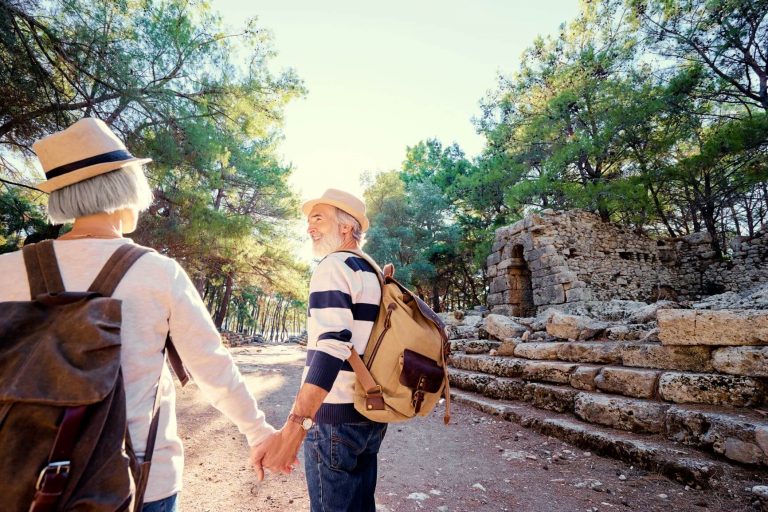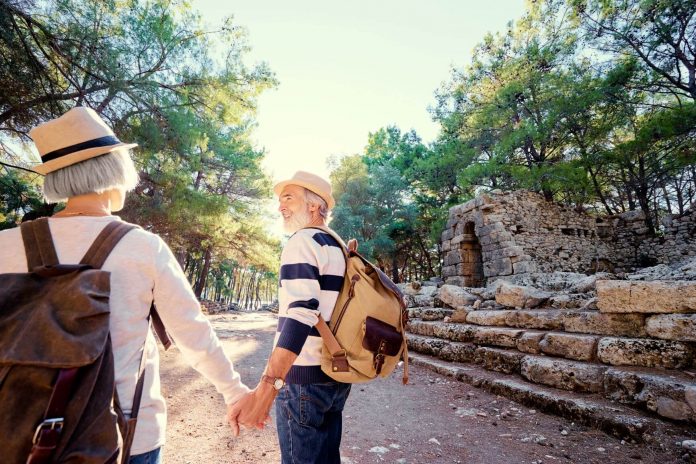 Last Updated on 18th February 2022
Retirement provides us with time to do things that work gets in the way of. Time to spend with our families, friends, grandchildren, and time to explore the world around us. Now that you have more time on your hands, it is finally possible to plan a trip around the world. You can visit places you've been dreaming of without having to worry about what days off your employer allows.
If you're thinking of planning a section of your retirement travelling, this guide will provide you with handy tips for getting there.
Budgeting
Before you jet off on your holiday, it's important that you consider your savings and available budget. Knowing exactly how much money you want to spend will allow you to plan for activities, food and drink, transport, and other fun things that you'll get to enjoy whilst you're away.
Having enough budget to play with means that you won't be fretting about overspending or miss out on any activities you really want to take part in for fear of lack of money.
If you do think that your funds might be lacking, or that you could do with some extra finances to help you along the way with your dream retirement holiday, you can release funds from your home with equity release, and have more money to make those memories with.
Research
Be sure to have done your research before travelling. A reputable travel agent or booking website should provide you with details about the area along with some suggestions of what to do whilst you're there as well as a plethora of positive reviews from other happy customers.
It's also important to research the national holidays and weather conditions for where you will be visiting. Certain areas of Asia experience monsoon seasons for a few months during the year, so if you're looking for sun and not a lot of rain, we suggest you avoid travelling during this time.
By knowing the national holidays and religious festivals of the countries that you'll be visiting, you might get to experience part of the culture that you wouldn't have if you travelled at a different time. Do be aware that some events, shops, and eateries might be closed during these times so it might be a little quieter in terms of activities.
Retirement friendly destinations
Here are some of our favourite travel destination picks to enjoy when you retire.
Sri Lanka
A beautiful country to relax in. Sri Lanka offers visitors with many cultural experiences, great golfing sites, tea plantations to explore and learn about and incredible once-in-a-lifetime whale watching sessions.
Argentina
Enjoy your retirement in style in the stunning Buenos Aires. Try your hand at the tango as you sip on some of the world's most highly rated wines.
China
If you're looking to see the great wonders of the world, then here is a brilliant place to start. Take a walk along The Great Wall of China and explore the tomb of the Min Dynasty's third emperor.
Maldives
For an experience of true peace and blissful views, the Maldives has it all. Gorgeous white sand beaches and bright blue waters for you to dip your toes in. If you're after a bit of adventure whilst you're there you can also have a go at surfing and diving.
New Zealand  

New Zealand is an ideal bucket list travel destination – it's an island with breathtaking cliffs and waterfalls, dotted with azure seas surrounded by mountain peaks. It offers the perfect opportunity for outdoor adventures, which await you here.

Malaysia  

One of the world's top destinations for a vacation, Malaysia is home to everything from cities that are rich in cultural attractions and historic treasures to pristine beaches, picturesque islands and untouched rainforest.