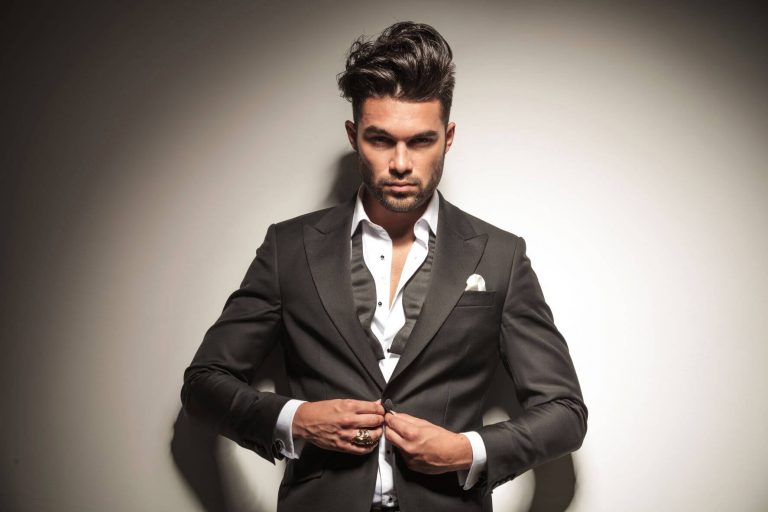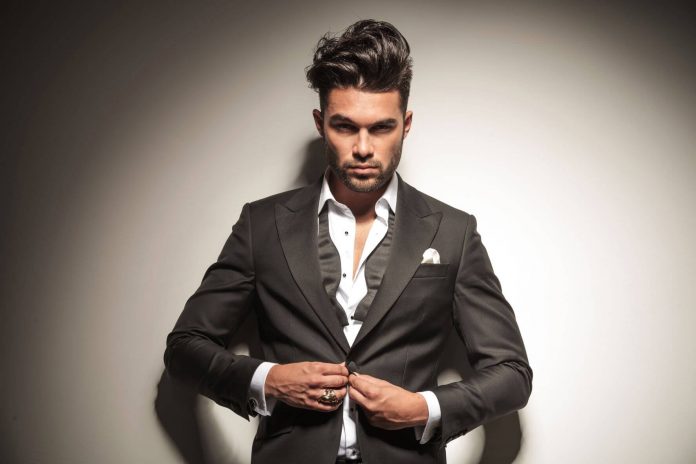 Last Updated on 3rd August 2022
With almost 280,000 couples getting married each year, weddings are a multi-billion-pound industry in the UK. Even the Covid-19 pandemic, which brought so many businesses to their knees, was unable to do real harm to the wedding sector which is continuing to be overwhelmed by the accumulated demand as it also plays catch up with the marriage ceremonies that were postponed during 2020.
Part of the industry's mammoth business potential lies in hair and beauty, and in turn anyone operating in this sector knows how lucrative bridal packages can be. But what about grooms? The UK male grooming market has been on the rise in recent years and was worth a whopping £500 million in 2019. To capitalise on this growing trend, salons and freelance beauty therapists should offer a beauty bundle for grooms as well as for brides-to-be.
Discover the essential elements for creating the ultimate pre-wedding package of hair and skin treatments for husbands-to-be and start making the most of this untapped potential revenue.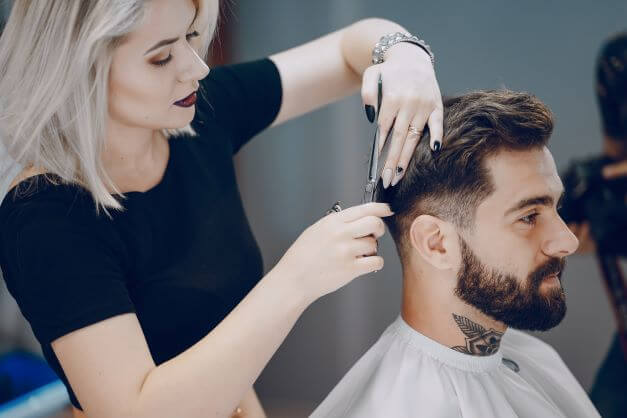 Hairstyling
Although every man is likely to have some routine when it comes to hair and beard grooming, they may not have experienced a professional cut and shave before. Make it clear that the result will be a sharp finish that they would not be able to replicate at home. Just like brides, grooms want to feel pampered and special, but also like the treatments are worth their time and money.
Particularly for the wedding market, it is lucrative to present yourself as a luxury treatment provider as these customers are seeking experiences above and beyond the norm. Offer hot towel shaves with high-quality cotton linens. Make sure to use professional hairdressing clippers for the best possible finish when performing hairstyling tasks. This is the look that will be on photos of their special day forever, so do the quality job that you would want and expect for yourself.
Destination weddings are ever-popular, and grooms getting married abroad in hotter climes will be wearing lightweight shirts that may not fully hide the body hair beneath. Waxing is therefore a common request from grooms seeking a sleek look, well-worth including in your treatment menu.
Skincare
Facials
There is nothing quite like beautiful skin to make clients shine inside and out, perfect for an occasion where all eyes are on you and your face is filling the camera roll.
Advertise this treatment as completely bespoke and explain to each groom-to-be that different skin types respond best to a particular balance of cleansing, exfoliating, and moisturising. Analyse each client's skin type to find the perfect recipe to suit their specific dermatological needs, be that to treat acne, hydrate dry areas or improve normal skin.
Make it clear to the men booking that they will need to allow plenty of time prior to the wedding in order for the initial post-cleansing outbreak to calm down and the soft, glowing skin to be revealed.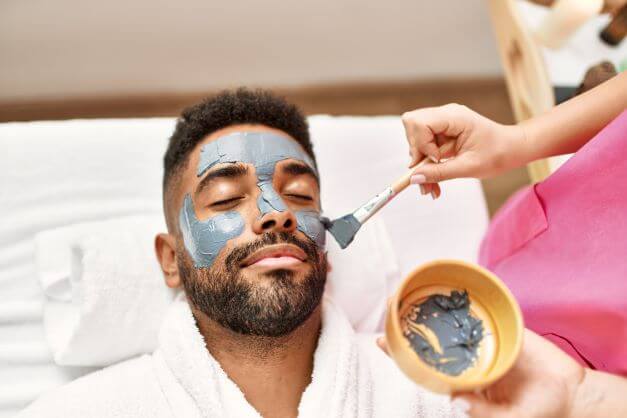 Tanning
Tanning is now a very popular treatment amongst men as it gives an overall impression of health. Depending on the way you operate your business, you may use a spray tan or tanning bed, but you should still aim to make this part of a package.
Explain that complexions without a tan can produce flashback in photographs, so even getting very light coverage can go a long way towards mitigating the risk of unusable material.
Relaxation
Let's face it – getting married is stressful, no matter how much you love your partner! Husbands-to-be will want to be as relaxed as possible on the big day, so promote the physical and mental benefits of a massage such as removing toxins from the body and ensuring a balanced frame of mind. Whether you are in a salon or on the go, create a spa-like ambience with candles, soft sheets, and aromatic oils with calming scents.
Timing is Everything
Last but certainly not least, be careful when ordering the treatments that make up your package. You need to be aware of the wedding date and allow for plenty of time to complete the full process. You also need to ensure that none of your treatments will clash and cause accidental irritation to the groom's skin. For example, you should not be doing a facial straight after a tanning session!