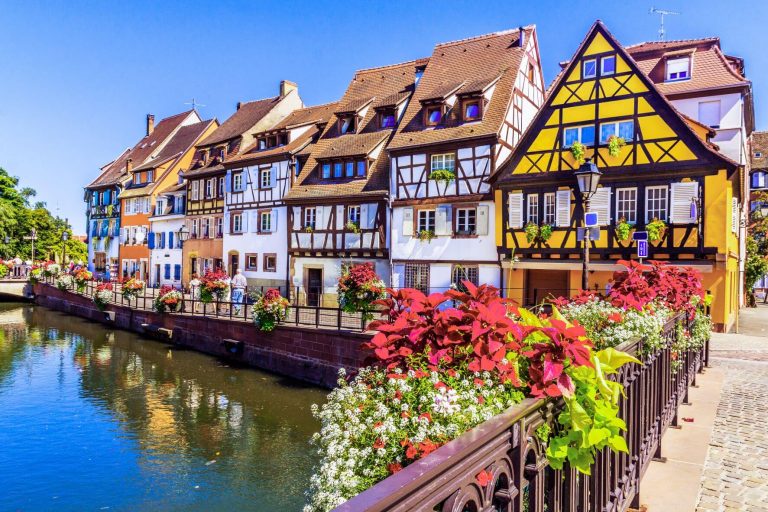 Last Updated on 28th July 2022
From magnificent monuments and crumbling castles to cobbled city streets lined with chocolate-box houses, Europe is overflowing with scenes that seem straight out of a fairy tale.
Indeed, Disney animators have used real destinations for inspiration for years – the sweeping plains of Kenya are the backdrop for The Lion King, while France's famous tidal island Mont Saint Michel features heavily in the Rapunzel remake Tangled. Discover some of the most enchanting European destinations that will be sure to transport the whole family to a fantasy land.
Alsace, France
This spectacular region on the border between France and Germany is truly magical. Think rolling countryside and quaint riverside towns still boasting beautiful medieval architecture. Once upon a time, shop owners had to paint their establishments a certain colour to signify their purpose, such as yellow for bakeries, pink for butchers and so on.
Although this is no longer a rule, many towns in the Alsace are still comprised of captivatingly multi-coloured half-timber houses, a world away from the grey concrete of most modern-day cities. One of the most famous towns of this style is Riquewihr which inspired the setting of Beauty and the Beast. Sail along the Rhine from Cologne to Strasbourg on a river cruise for the best views of this striking landscape.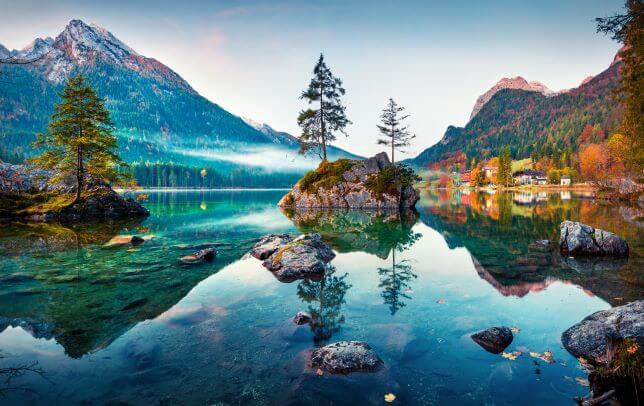 Bavaria, Germany
Arguably the most iconic real-life Disney location is Neuschwanstein Castle in Bavaria, Germany. Surrounded by a lush landscape of forest, alpine peaks, and azure lake, this colourful castle with its glimmering gold trim and intricate architecture stands alone in its majesty. Equally fantastical is the nearby Partnach Gorge which boasts waterfalls and river rapids that can be viewed from a path which winds its way through the gorge.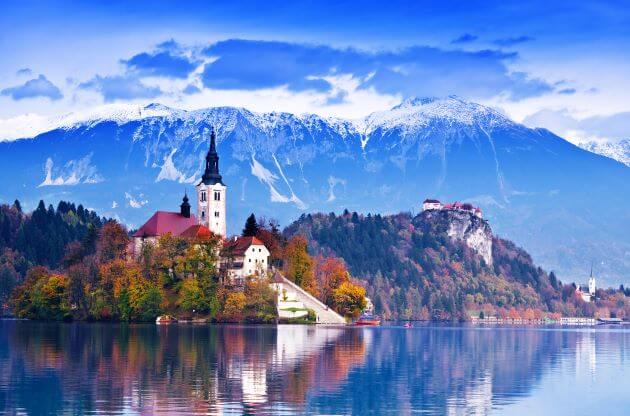 Ljubljana, Slovenia
Another striking castle location is Lake Bled in Slovenia. Sitting at the centre of a mermaid-shade lake is an island with a church boasting a spire straight out of Rapunzel. Majestic Bled Castle, protected by a mighty fortress of towards, ramparts, and moats, stands 100m above the lake. Ljubljana itself – Slovenia's capital city – is made up of cobbled streets and pretty parks and is on the edge of some of Europe's most stunning countryside that is ideally explored on foot or by bike.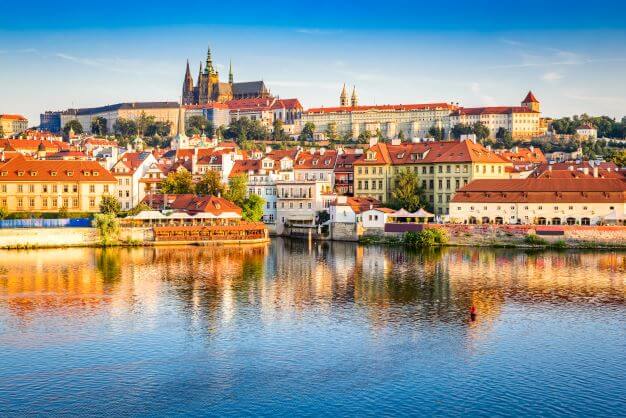 Prague, Czech Republic
Last but certainly not least is Prague, Czech Republic's pride and joy which is a living masterpiece of Romanesque, Gothic, Renaissance, and Baroque architecture. This is largely due to its historical importance – variously Prague has been the residence of Roman Emperors, the capital of Bohemia, and beloved city of the Habsburg monarchy in the days of the Austro-Hungarian Empire.
Nicknamed 'the city of a hundred spires', this historic location is chock full of incredible sights including the medieval Astronomical Clock and bridge lined with statues of Catholic saints that was completed at the turn of the 15th century.