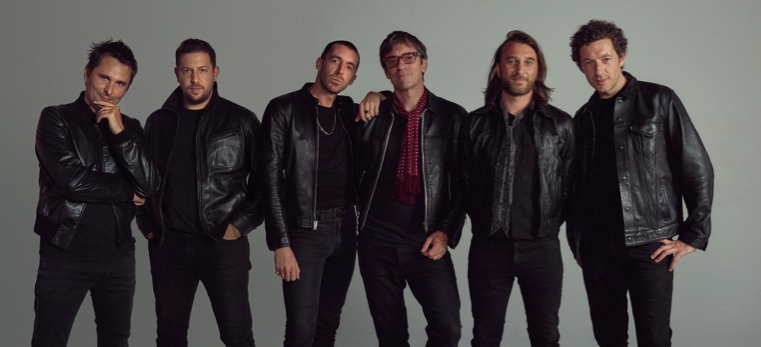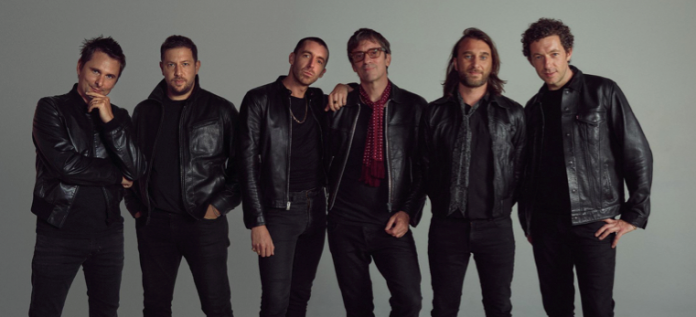 Last Updated on 9th August 2021
I first came across The Jaded Heart Club band with their cover of "I put a spell on you" with Nic Cester, and they are back with a cover of Frank Wilson's Motown classic "Do I love you (indeed I do)".
You'd be forgiven if you think this is nothing but a cover band playing on the Sergent Pepper play on names. And you'd be right, they initially performed as Dr. Pepper's Jaded Hearts Club Band. 
But it just so happens the line-up is vocals by Nic Cester and Miles Kane (of Jet and The Last Shadow Puppets respectively), guitar by Graham Coxon of Blur fame and Jamie Davis, Matt Bellamy of Muse on bass and Sean Payne from The Zutons on Drums. Collectively putting the Super into Supergroup.
Formed in 2017 by Jamie Davis for his birthday rather than forking out on a cover band, it was a karaoke joke gone right. You might wonder if they sound like Muse and Jet doing Motown, and that is actually exactly the nail on the head thanks to Matt's distinctive bass and Nic's vocals, particularly on their version of "Reach Out (I'll be there)".
"Their genuine love of music shines through." 
The best albums of 2020 – Radio X
Either way, the all-star band are hitting the headlines with their new single and rightly so.
The Jaded Hearts Club are kings of their niche. The all-star collective dig deep to discover a mix of lost cult classics and all-time favourites from the past, which they put their own spin on by rattling through them with the frenetic rock 'n' roll rush of the chemically assisted, Hamburg-era Beatles. And frontmen Nic Cester and Miles Kane provide the seasoned soul and prickly punk vocals to further amplify their unrestrained energy.
Having released the 'Live At The 100 Club' album earlier this year, The Jaded Hearts Club now return with their new single 'Do I Love You (Indeed I Do)'. Recorded in Los Angeles and produced by Aleks Von Korff (Muse, Coldplay) and the band, the track represents their first new studio recording since their 2020 debut album 'You've Always Been Here'.
'Do I Love You (Indeed I Do)' represents a subtle stylistic evolution in The Jaded Hearts Club's sound. This time around, they're reimagining the timeless Northern Soul vibe for 2021, with an irresistible blast of pounding, dancefloor-igniting percussion, raucous live instrumentation, and huge call-and-response vocals. It's carefree, escapist, feelgood fun – the perfect soundtrack as a big night out takes on a life of its own.
The original song's history is one of the more curious tales in rock 'n' roll history. Frank Wilson was poised to release the single via Tamla Motown in 1965 until the label's founder Berry Gordy had a change of heart. As a result, almost every copy was destroyed. It was, however, a blessing in disguise for Wilson, who instead became a producer on timeless records from The Supremes, Marvin Gaye and Stevie Wonder.
The song was later bootlegged, and it subsequently became a favourite on the Northern Soul scene after a number of bootleg copies were distributed to DJs. Original copies, however, are so rare that one fetched £100,000 at auction last year. Another copy, a rare test pressing, is owned by Jack White, whose Third Man Records labels reissued the single as part of 2018's Record Store Day celebrations.
The original version is one of the most collectable records in existence, with Record Collector describing it as "the holy grail of Northern soul collecting." But you can't keep a good song down and 'Do I Love You (Indeed I Do)' is now recognised as a classic – and one that was eventually certified Silver in the UK just last year, over five decades after it was first recorded.
Nic Cester says,
"The story behind Frank Wilson and how this masterpiece was made and lost is fascinating in itself. It's great to have a chance to bring this song back to life, it seems so simple but there is so much talent on the original recording. It's an absolute classic Northern Soul song –  heavy beat, fast tempo underground soul music." 
The Jaded Hearts Club have more new recordings in the pipeline, and are eager to play more regular shows once circumstances allow.