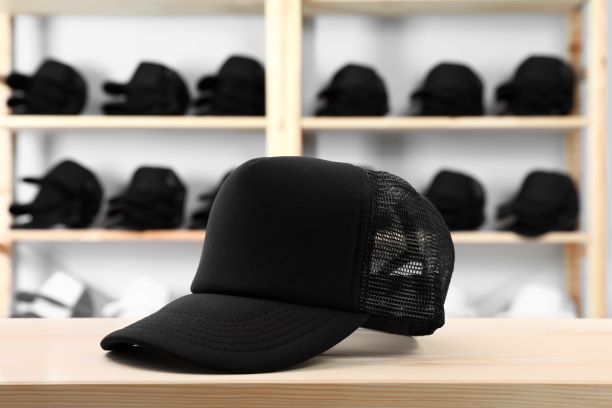 Last Updated on 15th December 2021
I cannot tell you the number of friends that have attempted this. A few have figured out how to start a clothing line. The rest have had some success at it and given up after a while. Some will tell you that it was a phase. The truth is had they been successful, this phase would have continued indefinitely. This post will give you an outline of what it takes to start a clothing line and make a success of it. 
Key Products
One of the first mistakes that I have noticed is that people want to be jacks of all trades. This means that their clothing line grows too fast. They soon find themselves in a position where they cannot maintain the quality of the products that they set out to produce. The best way to avoid this is by sticking to a few products. 
Firstly pick a niche and stick to it. Regardless of Athleisure or formal clothing, it will help you gain a cult following.
Due to the low barrier to entry, t-shirts tend to be the most common for start-ups. They are cheap to make and usually affordable to sell at mass. What will your crucial product be? There is no need to have any limitations at this point. Write down a few ideas that you could use. My list would perhaps be as follows:
T-shirts

Bags

Wallets

Purses
I would consider starting with these because of how feasible it is for me to make them. We will look into this a little later. 
DIY or Outsource
Will you be making the clothes yourself or outsourcing the process. The DIY approach is ideal if you have some design skills. A brand like The Manchester Shop is a good example of a brand, who have designed their own range of unique clothing and fashion accessories, including bee earrings, badges, stickers and much more. Outsourcing would come a bit later for searsoned designers. As demand for the product increases, you may no longer be able to do the manufacturing yourself. In which case, you would turn to others for assistance. 
If you decide to outsource, Alibaba is a great place to do it. It gives you access to manufacturers from across the world. You simply place a detailed description of your requirements and watch the proposals come in. 
Budget
How much do you have to invest in your clothing line? Knowing your budget will guide your approach. It will also determine the right products to bring onto the market. If you have a low budget, working on products that require expensive may stifle your growth. A low budget may also mean that you cannot outsource your work right away. 
If you have a more substantial sum of money to invest, you can either use this to buy your own equipment to handle some of the manufacturing needs. A t-shirt line may start by purchasing a printer and some t-shirts with their investment. 
Design it or Outsource
For the talented or trained designer, this would be a no-brainer. What most people may not realise is that it is just as essential to be a visionary without doing the designing yourself. A vital example of this from outside of the fashion industry is Steve Jobs. He didn't code the programs that Apple devices run on or manufacture the hardware. He played a massive role in its conception.
Fortunately, the web gives you access to affordable talent from across the world. The most common approach is to take your design requirements to a freelancing platform. I have run competitions on Freelancer.com and seen others successfully use 99Designs and Fiverr. 
The aim is not to pay peanuts. You are looking to get enough entries to help you refine not only your ideas but also find a great designer that you can work with. When satisfied that you have the right person, you can collaborate on better terms. 
The one rule to live by is to also have exclusive rights to your designs and Non-disclosure agreements signed before the work starts. It saves you a lot of headaches later on. 
Marketing
It used to be a case of 'build it, and they will come'. That is no longer the case. There are too many options out there. The only way to make traction is to place your clothing line in front of potential customers. 
You can start by getting a website developed. If you are on a low budget, this is a task that you should be able to handle. There are platforms such as Shopify, WordPress and Wix that make it easy for non-tech persons to do it. There are two functions that you are looking for from your website. It has to showcase your products and close a sale. The transaction part can be through the website or by getting in touch with you.
Social Media is a must-have. This gives you another avenue through which to reach potential customers. Some audiences would never find your website but will find the right hashtag on social media. Take advantage of this.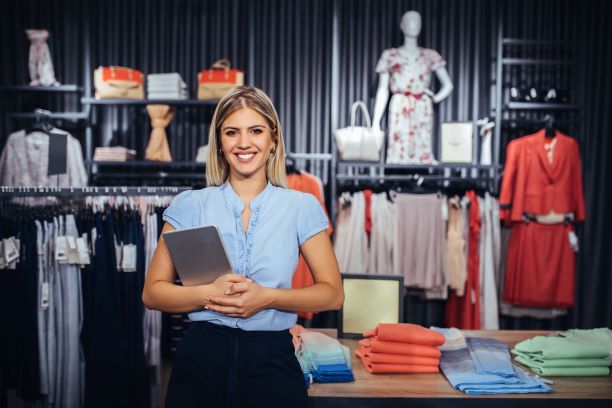 Mingle
No matter how gifted you are, you cannot do it alone. Perhaps you can, but it will be more complicated than it needs to be. Building and leveraging relationships will go a long way. It will open doors that your talent cannot. 
There are various websites to find events related to the clothing industry that you can attend. Meetup is an excellent platform for this sort of thing. Search for an event near you that you can attend. Once you are there, sell yourself. People buy from people. A good product in the hands of a bad salesman is a bad product. The vice versa is true. 
There are various other industry-specific shows to keep an eye out for. Fashion weeks or their local equivalent are not to be ignored. They present you with the opportunity to connect with designed with whom you can later collaborate with. You will also be exposed to industry executives that may link you to the right person. 
It is about who you know. If you know the right person, you may find your clothing line getting shelf space sooner rather than later. 
Final Thought
The last thing to remain mindful of is to learn. The industry will continue to evolve. Your skills should do the same. You are better off being known for one incredible product than an extensive clothing line of substandard products. With brands that people don't yet know, the first impression may be the last chance that they will ever give it. Make it your best one.