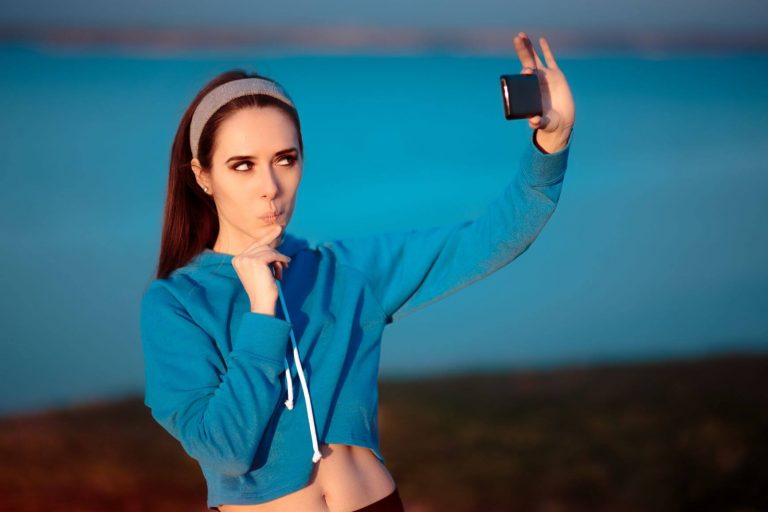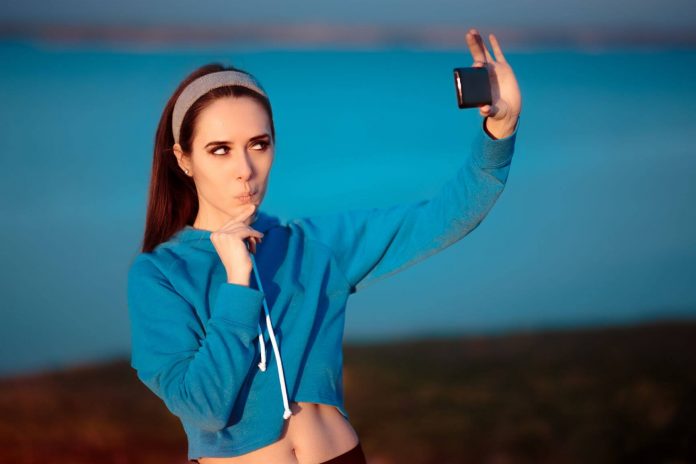 Last Updated on 15th January 2022
In the past few years, athleisure has cemented itself as the next big trend, taking over as the clothing of choice for many gym-goers and casual fitness enthusiasts. Gone are the days when gym-goers were required to wear tracksuits and tennis shoes. Now, you can show off your everyday style by wearing athletic wear, like joggers or gym shorts. This trend has also trickled down to fashion, and we are starting to see more fashion-forward athleisure looks all the time.
What does athleisure mean?
"Athleisure" is a term that entered the world of fashion as early as 1979 and describes a style of clothing that blends casual clothes with workout clothes. It word combines the two seemingly contradictory terms "athletic" and "leisure" and it means "active clothing".
It is a hybrid between sportswear and everyday clothes, worn by people who want to look good whether they're hitting the gym, going to their day job or doing chores. It's all about combining fitness with fashion, whether that be with a colourful bodysuit, jeans, a casual sweatshirt or something else entirely.
What is athleisure wear?
In a nutshell, athleisure is the latest term to describe a way of dressing for working out and casual wear — think t-shirt, sweatshirt, gym vests, shorts, caps, joggers, leggings, yoga pants, trainers and gym bags. A big part of the athleisure phenomenon is the rise of athleisure-inspired fashion, including athleisure-inspired sportswear, athleisure-inspired clothing, athleisure-inspired accessories and athleisure-inspired fashion trends.
Athleisure combines athletic shoes, shorts, tank tops, athletic gear, and more, creating a modern athleisure look. It's a way to get an active life and the casual life at the same time whilst feeling comfortable and cool with what you're wearing. Athleisure clothing reflects a change in your lifestyle and works hand-in-hand with relaxed clothing standards, busy schedules and the increased importance of health and wellness.
When did the athleisure trend start?
Athleisure clothing started in the late 19th century even though many people placed the athleisure movement during the late 1970s. In 1892, the first rubber bottoms were produced for athletes that gave them better traction on the tennis courts. During that time University students in the United States wore athletic clothes during classes before and after practice.
In the 1920s, Polo shirts were first designed for tennis players as a better alternative to long-sleeved shirts that were worn at the time. The breathable shirts were then co-opted by the polo players and that's how athletic apparel gained momentum.
Throughout the 20th century, new clothing was developed to meet the athlete's needs including shorts and running shoes but it wasn't until the 1970s when athleisure apparel really started to form. Apparel companies saw the value in creating clothing for exercise as more people were focusing on physical fitness.
They focused on developing a variety of fabrics that improved the breathability, moisture-wicking properties and odour-wicking properties of their clothing. This increase in the research and investment that improved the quality of athletic clothing led to more people buying their products.
The term "athleisure" was first coined in March 1979 in an issue of Nation's Business where it was describing shoes and clothes that were designed for people who wanted to have an athletic look. After that period, athleisure transformed from sportswear to athletic apparel which defines athleisure wear currently.
In the early 2000s, the trend really started to develop shortly after the company Lululemon was established in 1997. They revolutionised the fashion industry by having a modern twist on their workout clothes such as yoga pants, leggings, sports bras and crop tops.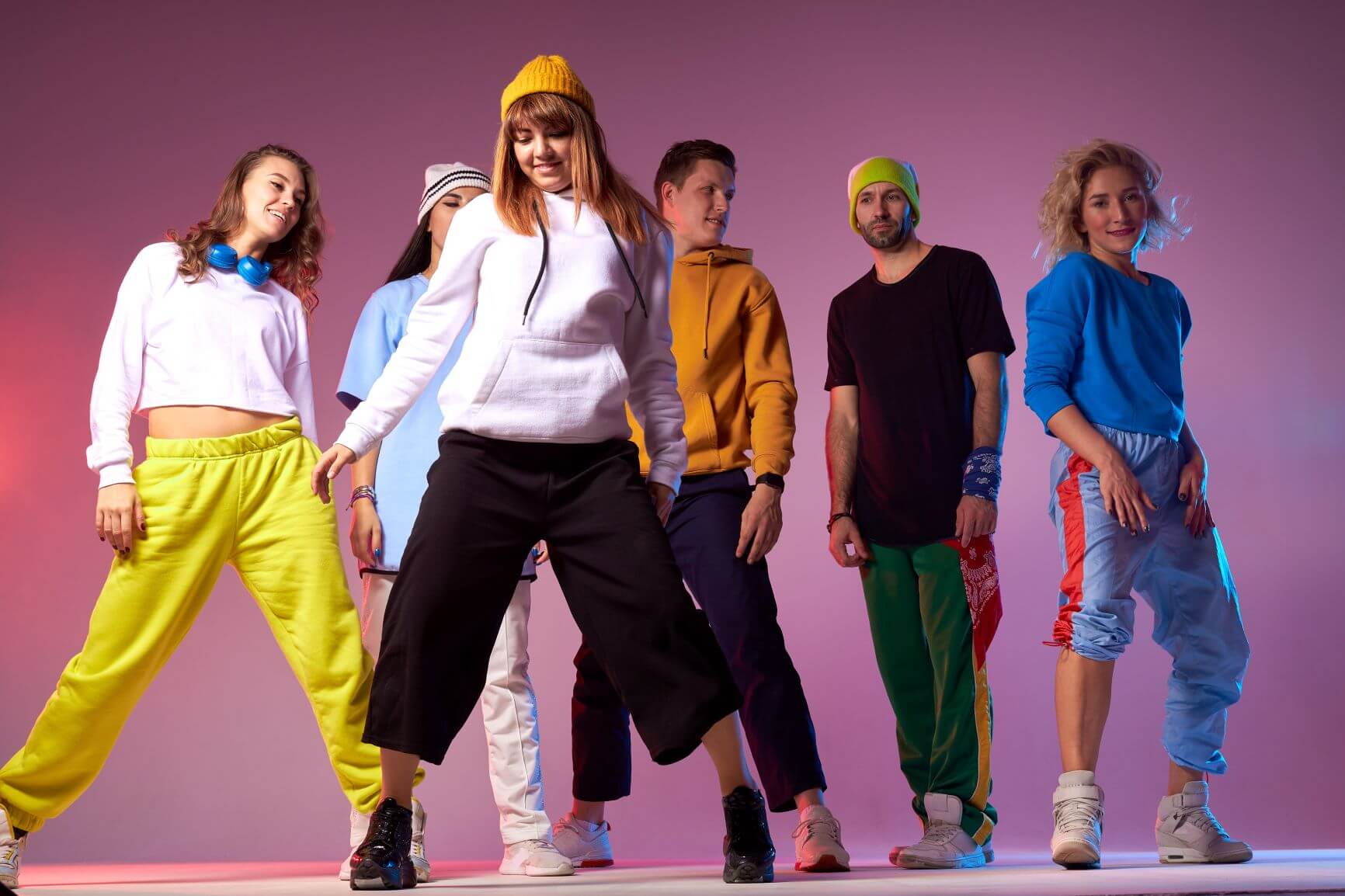 How to wear athleisure?
There is no particular way to wear athleisure clothing and you have the freedom to wear it how you like. You could wear them as they are, accessorise them or layer the types of clothing like high-street fashion.
There are so many ways to style athleisure wear so you just have to be creative and experimental with what you buy. Use your own style and explore the type of looks that you would like. Whatever you decide to wear, be sure that it's comfortable and that you'll feel good wearing it.
If you are looking for tips for wearing athleisure clothing then here are a few to follow:
Know your fitting for your body and make sure it works best on your body. Try to pair slim fit clothing with looser pieces to get a balance of a sleek but relaxed style in your outfit.
Black and white pretty much always works with any colour or design but don't be afraid to add colour to your outfits. Two or three shades of colour are more the enough to keep your outfit looking not too wild.
Although athleisure wear is good for daily or general use, it is not always the best option for some occasions such as work or other formal events like a job interview or wedding. Those types of events would better suit a business casual or smart casual dress code.
Don't forget to accessorise if you feel that your outfit is missing something. Maybe it could be a hat, jewellery, a bag or maybe even a sweatband. Just make sure it is something that will complement your outfit and not take over it.
Feel free to combine your casual clothes with athleisure wear as you don't need to wear sportswear from head to toe. Get creative and mix in your regular attire like your denim jacket or trench coat.
Experiment with your style with different patterned clothes and materials to provide more emphasis on the visual texture of the outfit. The possibilities are endless with athleisure wear so you should just feel free to develop your unique style.
Current Athleisure brands?
Wearing workout clothes, whether it's athleisure or regular athletic wear, is no longer the minority of choice it once was. The athleisure trend has now become an industry in its own right, with companies like Under Armour jumping on the bandwagon, and other brands, like Nike and Adidas, making athleisure a larger part of their business. The athleisure trend has gone mainstream, and you can now buy everything from Nike Flyknits to Versace bodysuits, from sports bras to knit tops and from hoodies to leggings at your favourite retailers.
However, the current brands that specialise in athleisure wear include:
Nike – Nike has one the most dependable, fashionable and sporty clothing choices in the market. They have a massive selection of tried and tested apparel that has been used by the best athletes in the world. Anyone can wear this iconic brand's clothing and look good in them. An affordable brand for many consumers who don't want to spend too much money.
Lululemon – The Canadian brand Lululemon is best known for its yoga-inspired athletic clothing roots. They now off sell a well-made range of elegantly muted activewear products (from basic gym gear to trail and hiking apparel). They provide one of the best yoga leggings in the market, but they also offer gym gear and tops.
Rhone – The company offers the most practical activewear that can be worn between your workouts and while you run errands. In 2016, they have developed GoldFusion technology that uses real gold particles to help the fabrics dry up to three times quicker.
Alala – Alala is a New York City-inspired luxury activewear brand. The clothing features high-tech performance fabrics with high-fashion details like cut out tops and mesh backs. The brand's clothing can be worn anywhere from work to a party.
Valorous – From Boxer Sean Fennell comes performance wear for men and women.
Why is athleisure popular?
Athleisure wear has gained popularity over the years due to how comfortable and suitable the clothing is for exercise. As more people have found comfort in wearing the apparel, companies have been developing new materials to improve the function of athleisure wear and that one of the main reasons why they remain popular.
Additionally, they are popular due to how easy they fit into our busy lifestyle. As it is comfortable and multifunctional, you can use the outfits in many different social settings. You also have the advantage of being able to wear the clothing during different types of weather conditions while you run your errands. Whether it's winter or summer, you'll be protected from the elements and your outfit will dry quickly from your sweat.
You can't forget that athleisure wear represents someone who he committed to fitness and health. It makes a clear statement that you find wellness important even if you haven't gone to the gym before. It is also very versatile as you can pair your casual wear with it and look stylish and feel comfortable in social settings. Hoodies, tracksuit bottoms, high-rise leggings and caps are all pieces that are currently trending.