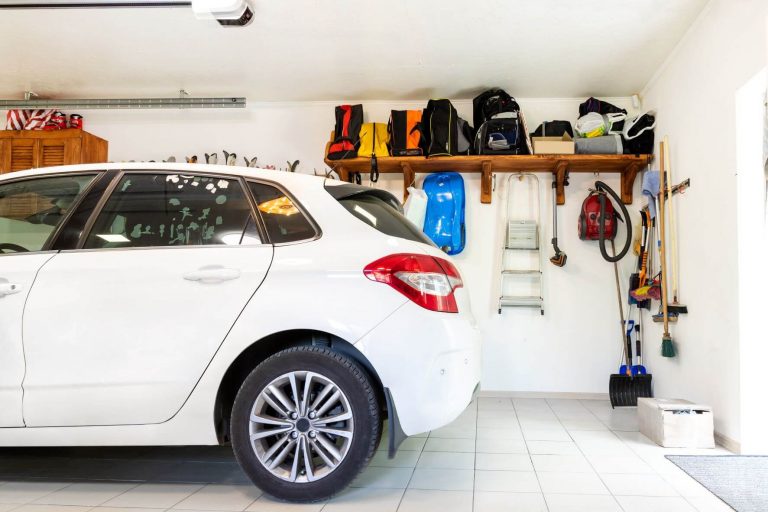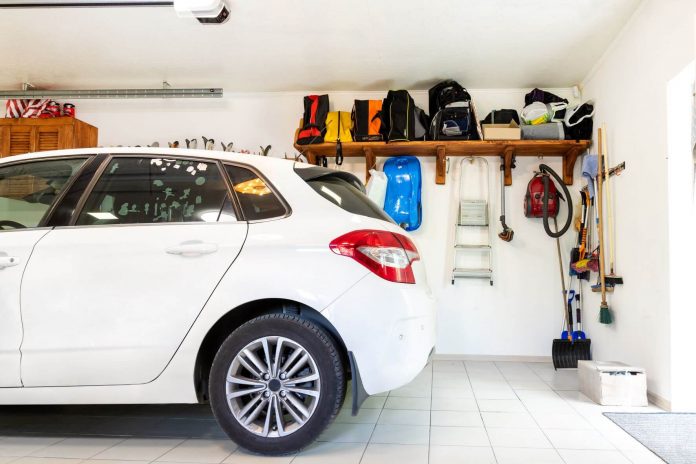 Last Updated on 29th April 2022
Out of all of the rooms in our houses, we're most likely to neglect our garage. In fact, according to data released by RAC Home Insurance, over two-thirds of the UK's garages are used to store junk instead of cars.
Perhaps it's for this reason that people don't often think of renovating their garages. But these rooms can become so much more than just places to keep our vehicles – or worse, unwanted clutter. Just ask this couple that transformed a rundown garage into a home.
But, if you want to improve the look and function of your garage, where should you begin? To answer this question, we've written a quick guide on how to renovate your garage.
Paint the floor
The garage is home to various materials that abuse the floor, including hot tires, dripping oil and even plain old dirt. Before long, this cocktail of substances can leave your garage floor looking worse for wear.
However, if you coat the ground using floor paint with an epoxy finish, you can protect your garage floor and make it significantly easier to clean. Make sure to remove as much dirt, grime, and liquid as possible from the floor before application in order to get the best results.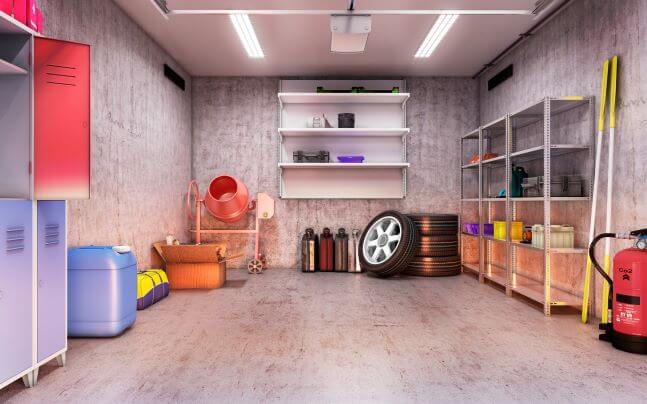 Use storage zones
It's easy for garages to become disorganised and cluttered, especially since you don't spend much time in there compared to other rooms in the house. By setting up designated storage zones, you can make it much easier to group items together, find them quickly and keep your garage looking appealing.
Consider using hanging storage. As well as having the aforementioned benefits, wall storage also allows you to keep your items off the floor, making your garage space easier to navigate without tripping up.
Add decoration
Even though you probably wouldn't sit down and relax in your garage, it doesn't mean that it isn't part of your home. As such, you want it to be a room that you enjoy spending time in should you need to.
Add some home comforts, such as framed pictures, ornaments, and other memorabilia. If there's enough space, there's no reason why you can't have furniture like tables and chairs in there also. This way, your garage doubles as a social space too!
Improve the lighting
Garages often function as multi-purpose spaces. But regardless of what you use your garage for, if it involves your eyes then you need good lighting. Be sure to include all forms of light: ambient, task and accent. This will help to keep the space versatile at all hours.
Garages aren't just cupboards for junk or for cars. Follow our tips above to transform yours into a space that you love!