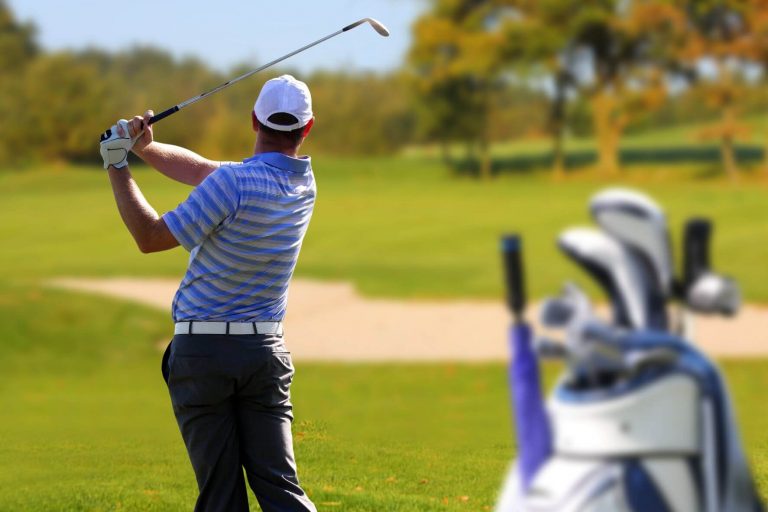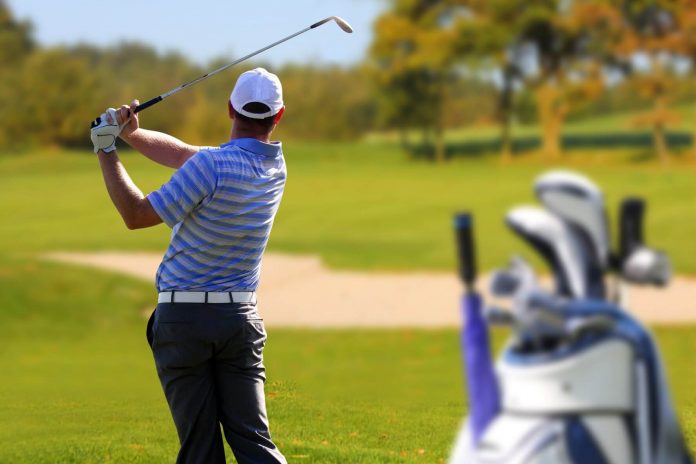 Last Updated on 24th March 2023
Golf is an increasingly popular pastime around the world, and travelling abroad is a great way to experience some of the most unique courses while enjoying some quality time with friends and family. The challenge of planning the ultimate golf trip abroad can be time consuming, but it can also be incredibly rewarding to get right.
Golfers planning a holiday abroad must consider a variety of factors to ensure their trip is enjoyable and successful, from packing the right equipment to choosing the right courses. This article will provide insight on how best to plan an unforgettable golf holiday across international borders.
Choosing A Destination
Golfing abroad is an experience like no other, especially if you pick a country where golf tourism plays a bit part. From the unique courses and lush landscapes, to the different culture and cuisine, golf trips abroad are sure to be memorable. Planning such a trip requires careful decision making, particularly when it comes to choosing a destination.
When selecting a location for their international golf adventure, travellers should consider what kind of terrain they would prefer to play on. For instance, Scotland offers some of the most picturesque heathland courses in Europe while Spain's Mediterranean coast boasts world-class links layouts that are situated along stunning beaches.
Furthermore, each country also has its own set of rules governing how one can access certain courses as well as which type of equipment may or may not be used. As such, this factor should be taken into account prior to booking any flights or reservations.
Additionally, due to varying climates around the globe, potential holidaymakers need to decide if they would rather travel during warm summer months or cooler winter ones. Taking climate into consideration will help ensure that players get maximum enjoyment out of their time spent playing at the best golf destinations.
Researching Golf Courses
Researching a golf course is an essential part of planning a successful trip. The internet has made it easier than ever to find detailed information about the best courses in any given country. It is important to consider factors such as location, fees, difficulty and amenities when looking for an appropriate course.
By using online resources such as travel reviews, tourist boards or golf magazines one can quickly get acquainted with some of the best courses available in their destination of choice. Additionally, many countries have websites dedicated solely to providing comprehensive lists of all golf courses located within their borders. This makes researching even more convenient for those looking for specific locations.
When researching potential trips abroad, it is also beneficial to look into local customs and regulations related to visiting golf clubs. Knowing what type of attire is required at different venues will help ensure that visitors do not run afoul of the rules while on holiday. Furthermore, expecting travellers should be aware of any additional costs associated with playing at certain courses including green fees and caddie services if applicable. Taking care ahead of time to research these details can make a huge difference in having a smooth-sailing trip.
Estimating The Budget
Accurately estimating the budget is essential in order to ensure that all parties involved have adequate resources. It requires taking into account many factors, such as flights, hotel stays, rental car expenses, food and beverage costs, green fees at each course, caddie fees if applicable, tips for service staff and any additional activities or entertainment desired by travellers.
A good starting point when planning a golf trip abroad is researching flight prices from your departure city to the destination of choice. Depending on where you are traveling from and the length of stay this can be the most costly part of the journey. Once flights have been booked then it's time to research accommodations near each course being played. Hotels with amenities like free breakfasts or discounted greens fees should be taken into consideration when comparing rates among different properties.
If renting an automobile is necessary make sure to factor in taxes and insurance coverage which may add significantly to the travel cost depending on location. Caddies are not always available but if they are plan ahead so their fee can also be included in the budget estimate. Finally do not forget about other extras like dining out after rounds or drinks while relaxing before teeing off again; these things can quickly add up so budget accordingly.
Making Travel Arrangements
Organizing a golf trip abroad requires advance planning. The first step is to decide on the destination, taking into consideration factors such as:
Cost of travel and accommodation
Flight tickets
Hotels or rental properties
Golf courses fees
Quality of courses available
Weather conditions at destination during planned dates
Cultural attractions offered in area
Once an ideal location has been determined, making specific arrangements for transportation and lodging should be made. Researching online can help identify cost-effective options with favourable reviews from travellers that have visited before. Additionally, it is recommended to peruse local tourism websites offering discounted packages that include multiple amenities such as free rounds of golf.
Furthermore, arranging airport transfers ahead of time ensures stress-free arrival and departure experiences. With these details finalized, the golfer can enjoy an unforgettable trip filled with unique memories guaranteed to last a lifetime.
Accommodation Options
When planning a golf trip abroad, the accommodation options available for travellers must be taken into consideration. Hotels are the most popular option and offer amenities such as swimming pools, spas, on-site restaurants and bars, fitness centres and internet access. However, they may not always be the best choice when traveling with a large group or if you prefer a more personalized experience.
For larger groups, holiday rentals can provide a great way to stay close together while still having plenty of space for everyone. Many rental properties come fully equipped with kitchen facilities so that meals can be prepared at home rather than eating out every night.
Holiday homes also tend to have generous outdoor areas where guests can relax after playing rounds of golf all day. Additionally, they often come with additional features like private pools and hot tubs which make them an attractive alternative to hotels.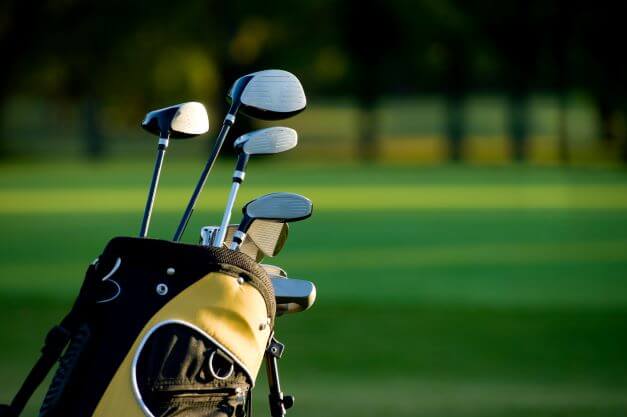 Look At Golf Insurance
Golfers planning a trip abroad should consider purchasing golf travel insurance. This kind of coverage can help protect against any unforeseen incident or travel-related emergency that may arise during their holiday. Golfing trips abroad, after all, present greater risks than playing on the home course due to language barriers and unfamiliar terrain.
When selecting an insurer for golf-specific policies, it is important to compare different packages available in order to get the most suitable one. The right package must provide protection against medical costs related to injury while playing golf, cancelations/interruptions, lost luggage/equipment, legal assistance and more.
Furthermore, it is also necessary to check if the policy covers damage caused by natural disasters such as floods and earthquakes. Lastly, some insurers offer additional benefits such as free access at exclusive golf courses worldwide – making your trip even more enjoyable!
Required Documents and Visas
Travelling abroad requires a valid passport and any necessary visas or permits. It is important to ensure that all documents are in order before beginning the trip, as they may be required at customs upon arrival at the destination. Furthermore, travellers should make sure their passport has enough empty pages for stamps from various countries; otherwise, entry into those countries might not be allowed.
Some countries may also require additional documentation such as proof of onward travel or an invitation letter from a host country national. Travellers must check local regulations prior to departure and acquire any needed documents well in advance. Likewise, it is essential to know if any vaccinations are recommended for entering certain areas. Taking these precautions can prevent delays during the trip and help create a stress-free holiday experience.
Selecting Appropriate Attire
When travelling abroad for a golf trip, selecting appropriate attire is essential. Appropriately selected clothing allows the golfer to move freely and comfortably as well as remain safe from extreme temperatures or weather conditions that may be encountered on the course. Additionally, it ensures respect for local customs and culture:
For Men:
Tops: Lightweight polo shirts in colours such as white, light blue, khaki or navy are all good options. To maintain modesty and respect cultural norms, avoid tank tops and sleeveless shirts.
Bottoms: Golf trousers, shorts of mid-thigh length (no shorter than 4 inches) with non-ripped fabric are recommended. Cargo pockets should also be avoided if possible.
Footwear: Make sure you wear comfortable sneakers or golf shoes with soft spikes!
For Women:
Tops: Choose modest blouses made from lightweight fabrics like cotton or linen in neutral colours. Avoid any low-cut necklines to show respect for local cultures.
Bottoms: Skirts, dresses and capris that can go up to mid-calf length ensuring maximum comfort while playing golf are ideal choices here too. Non ripped bottoms made from lightweight fabrics are best suited for hot climates during summer months.
Footwear: Sneakers or flat golf shoes with soft spikes come highly recommended when hitting the green!
Choosing apparel carefully isn't only important from an aesthetic standpoint but also from a safety perspective – not to mention respecting local customs wherever you travel!
Packing Necessary Items
When travelling abroad for a golf trip, it is important to consider what items are necessary to pack. Depending on the location, climate, and duration of the trip, various pieces of clothing may be required. In addition to packing appropriate attire, other essential items must also be brought along to make the most out of the experience.
For instance, travellers should bring their own set of golf clubs if they have them as renting can become expensive quickly. Other items such as sunscreen, hat or visor, sunglasses with UV protection and first aid kit should not be forgotten. If bringing electronic devices like phones or cameras, international travel adapters are critical for charging purposes.
Furthermore, an adequate supply of cash can come in handy when needing additional supplies while away from home. Lastly, don't forget any medications that may need refilling during the trip and a valid passport if crossing borders into another country or continent.
Packing these essentials will ensure travellers get the full enjoyment out of their golfing adventure without unnecessary issues arising due to lack of preparation prior to leaving home. Having all necessities taken care of beforehand allows individuals more freedom while exploring new places and playing challenging courses around the world!
Booking Tee Times
Knowing the course's policy and fees ahead of time is important when planning this part of the trip. It also helps to research which courses offer discounts or packages that can save money while still providing quality play. When researching options, travellers should consider popular courses but also explore lesser known courses for unique experiences – these often have fewer crowds and lower prices.
It is recommended to book tee times in advance due to the popularity of some courses. In addition, it is helpful to factor in travel time from lodging to the course and plan appropriately so as not to arrive late for a reserved slot. Some courses may require prepayment before playing; be sure to review their policies beforehand if necessary.
Making reservations early ensures proper planning for an enjoyable golfing experience abroad. Doing research on available courses, understanding their respective policies, budgeting accordingly, and booking accordingly will lead to a successful golf outing overseas with memories lasting far beyond the final putt.