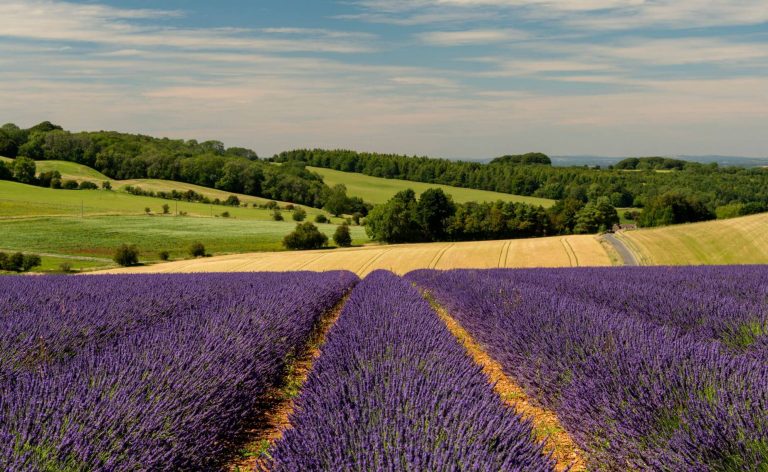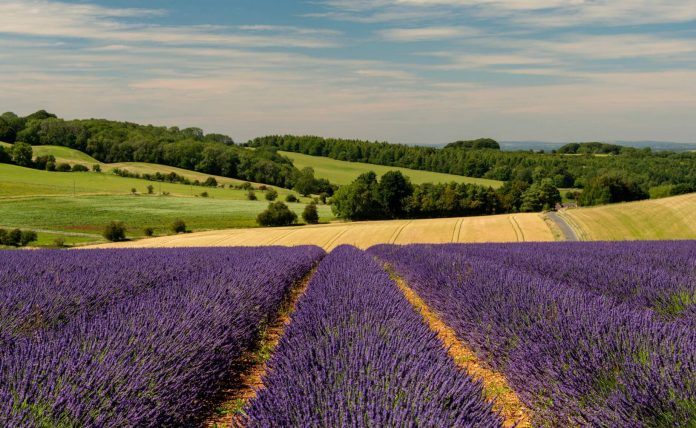 Last Updated on 16th May 2022
The city of London has so much to offer, meaning it's easy to spend your time getting lost in the magical city. But sometimes, even the most seasoned Londoners need a break.
If you're looking to escape the hustle and bustle of the capital and venture somewhere a little different (without the chaos of going abroad!), here are some of the best day trips outside of London in Southern England ready to be explored.
Stonehenge
No list of daytrips would be complete without a reference to one of the worlds' most famous prehistoric monuments, Stonehenge. Built over 5000 years ago, this Neolithic architectural wonder has wowed crowds for hundreds of years to the Salisbury plains of Wiltshire.
If you're looking to get a peek at this UNESCO world heritage site, you can either book ahead to skip the views or simply turn up on the day to gaze in wonder at the embodiment of UK heritage. Just be aware it is a popular tourist destination, so can get crowded. The land around it is the National Trust, but the historic site is managed by English Heritage.
Whitstable
If you do like to be beside the seaside, then you can't go far wrong with a trip to the beautiful Whitstable Bay in Kent.
A quaint town known for fresh seafood, annual oyster festivals and a laid-back coastal atmosphere, a trip here is sure to make all life's stresses melt away.
When you arrive, you'll be met with a swathe of pastel-painted shopfronts, pubs and cafes where you can sit and watch the world go by. If you're brave enough, head to one of the sheltered beaches for a dip in the sea.
To top it all off, while you're in Whitstable, it's imperative you take in the town's unique history with a trip to Whitstable Castle and Gardens. The impressive fortress is everything you'd expect (and more!) from a quintessentially British monument.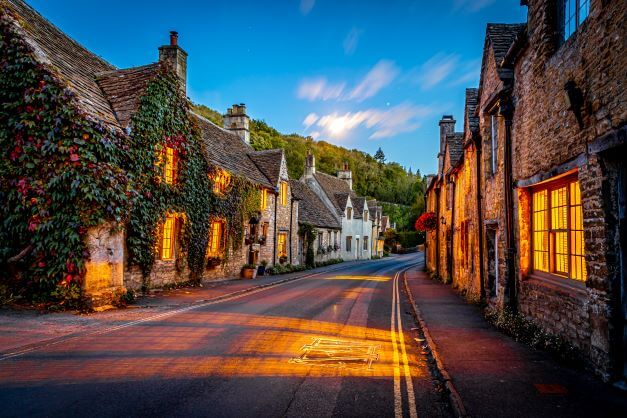 The Cotswolds
Places like the Cotswolds are one of the reasons that staycations continue to boom, even after international travel is permitted! The area covers 800 square miles and five counties in Gloucestershire, Oxfordshire, Warwickshire, Wiltshire and Worcestershire.
Famed for picturesque views, breath-taking countryside rambles and quaint villages lined with cobbled streets and honey stone cottages, it's no wonder people flock from the city to see this area of outstanding natural beauty.
As the Cotswolds are pretty remote, you'll probably need a car to get there and around to see the sites. If you aren't paying insurance on your car anymore because you work from home or use the tube, you can always insure a car for a day when you decide to go on your trip.
Castle Combe village in Wiltshire is the perfect photo opportunity with it's quaint houses making it one of the prettiest village in England, an honour also claimed by Bourton-on-the-Water with it's riverways. With so much on offer it's one of the best places to visit if you are short on time.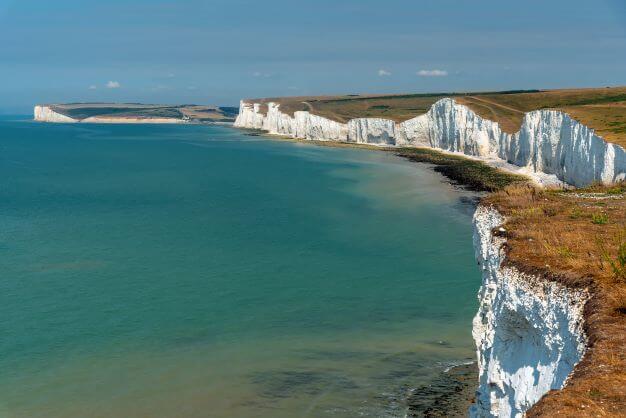 Eastbourne
Finally, there's Eastbourne in East Sussex. Mostly known for the Seven Sisters chalk cliffs, this seaside town is a 'must-see'.
A traditional British seaside town with a Victorian pier, pebble beach and a popular bandstand, it's easy to spend a day taking in the charm of this wonderful town visting the art galleries and boutiques. Whether you choose to hike up some of the cliffs in the South Downs National Park for panoramic seaside views or explore the swathes of coffee shops lining the streets, you'll be sure to leave feeling fresh and rejuvenated.
Why are they called the Seven Sisters?
They were named after the 7 bumps along this stretch of cliffs but since being named a few centuries back, another bump has appeared due to erosion exposing another hill. So fun fact, there are actually 8 bumps along the Seven Sisters.
So, pack the car and get on the road; there is a variety of stunning towns, coastlines and landscapes ready to be explored.