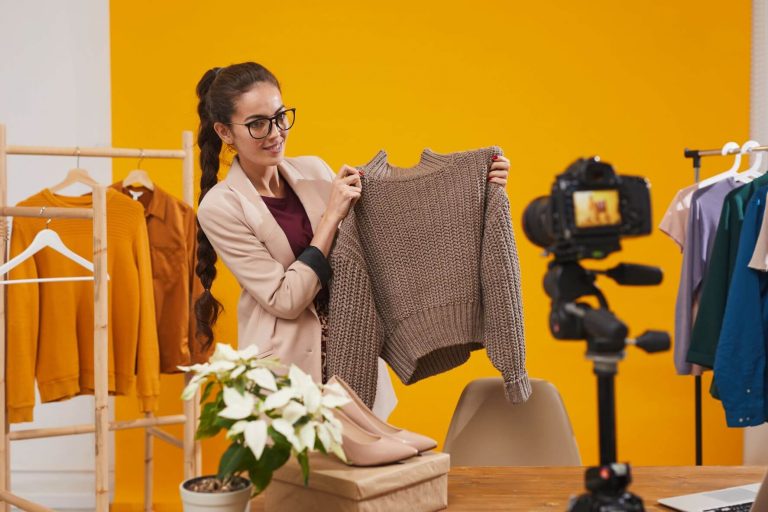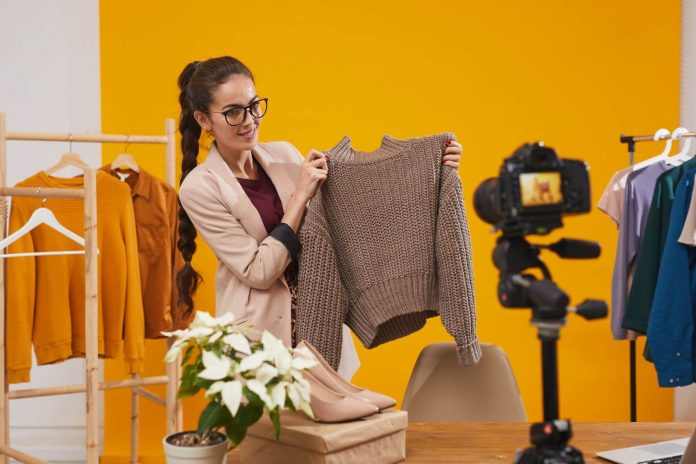 Last Updated on 21st January 2022
In today's digitization era, small businesses can compete with big fashion houses to market themselves online. Any business can benefit from significant exposure and website traffic by creating digital content and posting it daily on popular social media sites. If we take a quick look at stats, it would be easy to understand how video marketing has become imperative for brands and their products.
If you're a small fashion business owner, you must create a digital presence, and one of the most effective ways to do that is by making online videos. Statistics show that online videos play a crucial role for brands by connecting them to a wider and better audience. It's more effective than other content types.
Moreover, you can use an online video editor to create engaging videos to boost your fashion business visibility, recognition, and sales. These online video editing platforms offer numerous templates designed for videos targeting a specific audience niche.
By using this online video editor like InVideo, you can create social media videos, stand-out video ads, explainer videos, product videos, and more. All of them are optimized for getting the best online results.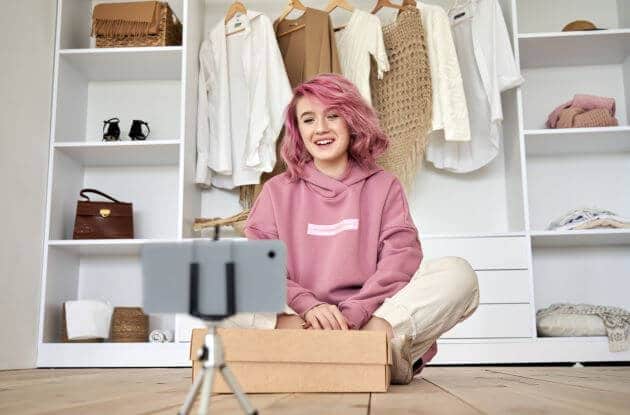 Growth of Online Video Editors
As more and more fashion businesses have started to shift online and digitize their brand, online video editors are consistently emerging to be an exceptional marketing tool. An online video editor is a special tool that essentially provides a digitized service to edit all your content videos for posting them online.
Most of these editing platforms are easy to understand and use. Within a few days, you can gain insight into using the tools for editing and making high-quality and content-rich videos to boost your small fashion business.
If you're an amateur in video editing and creation, then you can have a perfect starting point with an online video editor. You can easily create social media videos and post them on Twitter, Facebook, Instagram, as well as make every other type of marketing video at any time.
Social media platforms such as Facebook and Instagram, for instance, need videos in a certain aspect ratio. Online video editors avail the option to create videos in a specific aspect ratio. Moreover, these tools come with templates that give you a good start and make rapid progress.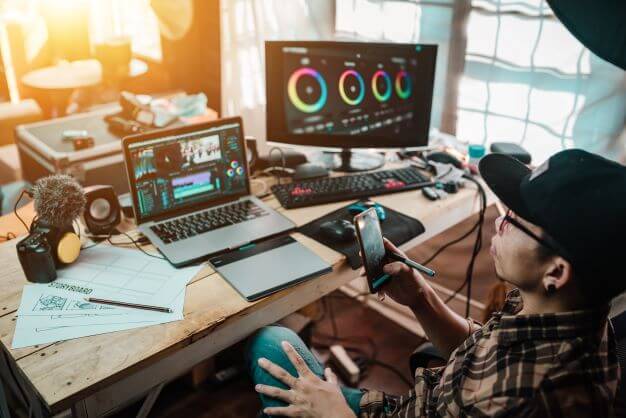 Reasons To Choose Online Video Editor Over Offline Software
You will often find people debating whether to use offline video editing software or cloud-based online video editing software. Well, both online and offline video editing software have their advantages.
However, online video editors outweigh the offline software in this era of rapid technological advancements and digitization. Here are a few reasons why your small fashion business should use an online video editor like InVideo to make your marketing content videos:
1. Easy To Use Platform 
Most of the offline video-editing software is hard-to-understand and difficult to use. Any amateur will usually need quite a lot of time to excel in the skills necessary for using offline software.
However, with the online video editor tool, most features are easy to understand and simple to use. Your small fashion business can adapt to the use of an online editor tool with the required skills in a day or two.
2. Simple and Basic Hardware Requirements
You won't need heavy, powerful, or expensive computers to use an online video editing tool. Every processing involved in making the videos is completed online. This benefits you to create more video content for your fashion business over any computer or even a smartphone. All you need is a simple device that can give you access to a web browser with a good internet connection.
3. Cost-Effective Option 
To get started, all you need is an electronic device that gives you access to a browser where you can simply log in to a website to start making your fashion business video content.
You won't have to invest in any expensive or powerful computer that typically costs a huge amount of money. Also, offline video editing software typically costs huge money, whereas online software doesn't. Most online video editors offer free tools and plans.
4. Improved Collaboration
By using online video editors, you save all your innovative work and marketing video content on a cloud server. It means that you get access to easy collaboration, sharing, and working on the video content with your fashion business team from any location with a stable internet connection.
You won't have to waste time waiting for your team to show up physically to work on the videos. This online software enables improved collaboration capabilities to work on multiple and different videos simultaneously.
5. Seamless Database Management 
The most impressive part of using an online video editor tool is its seamless database management. You won't have to save your video files in the physical state or make separate storage for them in cabinets.
Instead, every single video file will be saved in the cloud server, saving you a lot of space for storage. Moreover, it enables easier sorting, organizing, and managing of your video files. With a simple click of a button, log in to the video editor account and enjoy this seamless file management.
6. Easy Exporting Options 
Online video editing software ensures an easy and quick process of sharing your videos. You won't need to download and upload your video to multiple online platforms. Instead, you can share the videos directly from the online video editing software to the desired platform where you want to post them. This is a time-saving process.
EndNote 
Marketing a fashion business with online videos is undoubtedly one of the best ways to engage the audience and grow rapidly. If you have been running a small fashion business or a startup, having huge capital for investment can be challenging.
In such a crucial stage growth, leverage your small fashion business with the benefits of using online video editors like InVideo. Pick the right platform to edit your videos related to your products for posting them on social media sites, websites, etc.