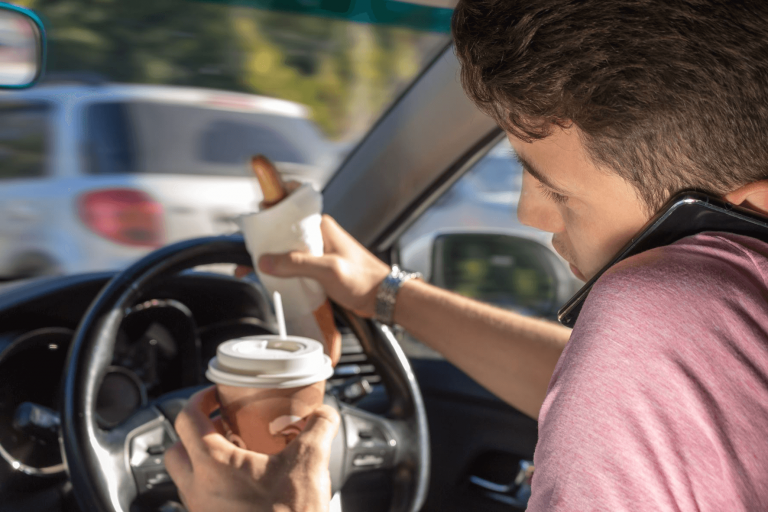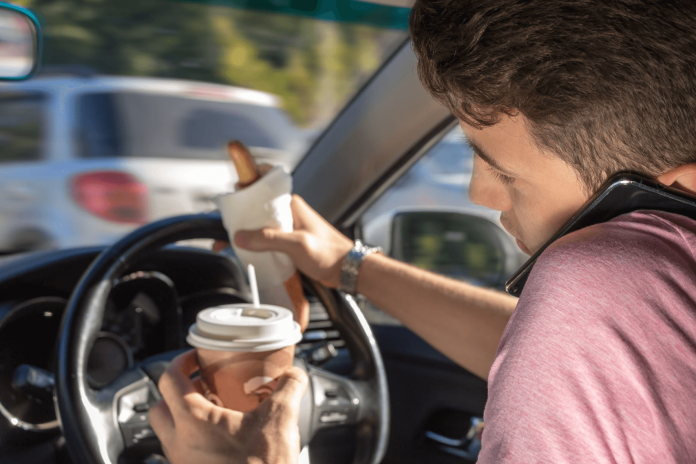 Last Updated on 17th November 2022
The Department of Transport is updating the Highway Code in preparation for self-driving cars on the nation's roads. It's the second major change this year, following the uproar over a slew of new rules that rewrote the road-user hierarchy and went into effect in January.
The most recent changes include some surprises for drivers, such as the ability to watch television while driving and to prioritise vulnerable road users such as pedestrians, cyclists, horse riders, carriage drivers and motorcyclists. With all of these new changes, it's important not to fall behind and be aware of the changes.
In 2022, a number of new laws and rules were implemented for drivers; here is a summary of what you need to know.
The Highway Code has been updated.

The rules for using a phone while driving have been tightened.

For the next five years, no new smart highways will be built.

Local governments have the authority to enforce traffic laws.

Grant for electric vehicles reduced.

By law, all new homes must include EV chargers.

All new vehicles will be equipped with speed limiters.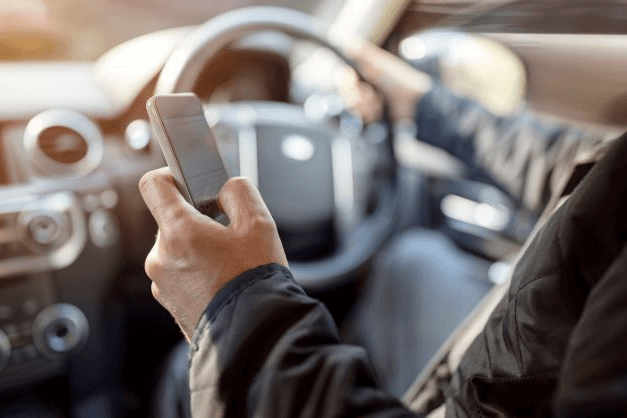 Here Are 10 Driving Laws You Need To Be Mindful Of
Use fog lights properly
When the weather on the roads worsens, turning on your fog lights can be tempting. However, if you do it incorrectly, you could break the law and cause more harm than good. The Highway Code states that fog lights should not be used unless visibility is severely reduced. This usually refers to when you can't see for more than 100 metres. And, to avoid blinding other drivers, you must turn them off when visibility improves. You could face a fine if you use your fog lights at the wrong time. If you use the lights when visibility is good, you could face a Fixed Penalty Notice and a £50 fine.
New rules at junctions
According to a recent amendment to the Highway Code, drivers now have to yield to pedestrians who are crossing or waiting to cross a road when they are turning into a crossroads. In the past, cars were given preference in certain circumstances. The update also cautions motorists and motorcyclists against cutting off cyclists when turning into or out of a junction or changing lanes or directions.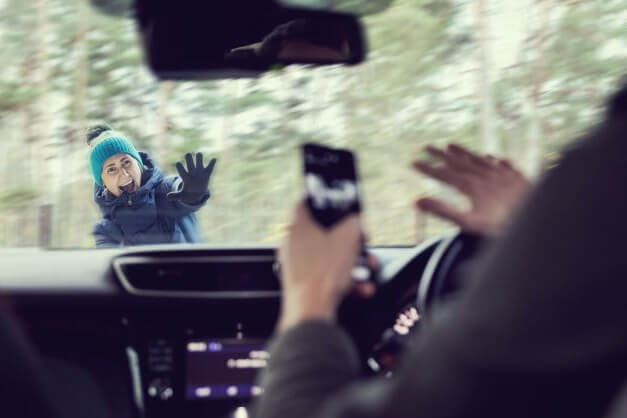 Keep your number plate clean
Checking your number plates should be your first step before starting your car, especially when there are bad weather conditions. Dirty and unreadable number plates can cause you a fine of up to £1000. So always make sure your number plates are readable.
Stay with your car while defrosting
Many people leave their car running while doing something else, such as defrosting it on cold mornings before work. However, you must not leave your motor running unattended. It is against the law and may expose you to opportunist thieves. You could face a fixed £20 fine, which rises to £40 if unpaid after a certain period of time.
Keep your screen wash topped up
One of the simplest but most crucial maintenance activities you can complete is topping off your car's screen wash. This fluid aids in maintaining a clear windscreen so that you have a perfect view and can therefore drive safely. You may easily overlook this. Did you know that it is against the law for a car's screen washer bottle to be empty? Additionally, you risk receiving a fine of up to a few hundred pounds.
Do not drive too slowly
Driving too slowly can be risky for other motorists, much as speeding. It is unlawful to do so without justification. The police were given increased authority in 2013 to impose fines for offences like middle-lane hogging. Thus, this is crucial when driving on motorways. When the road in front of you is clear, the Highway Code directs drivers to stay in the left lane.
Remove snow from the car roof
It doesn't snow very often in the UK, and it is not against the law to drive with snow on your roof. But you run the danger of receiving three points and a £60 fine if you drive with snow on the roof of your car. This fine is in accordance with Section 229 of the Highway Code, which describes proper procedures for driving in bad weather.
Do not drive with no shoes on
You are required to make sure that your "clothes and footwear do not prohibit you from using the controls in the correct manner" in accordance with Rule 97 of the Highway Code, which outlines the requirements you must follow before you start your journey behind the wheel. If any loss of control or anything happens, you could receive a fine of up to £100 or 6 potential points to your licence.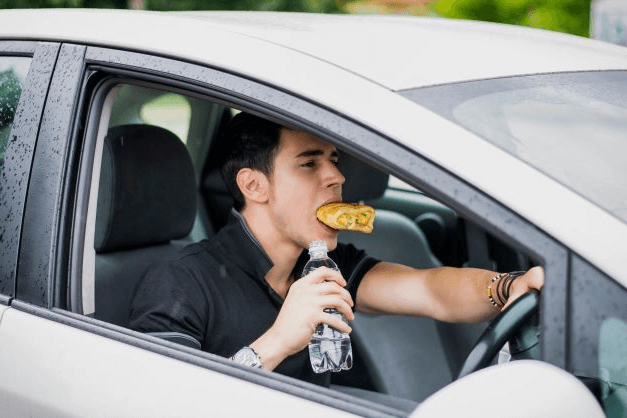 Do not eat while driving
It is not illegal to drive while eating and drinking. Although eating while driving is not specifically prohibited by law, drivers should exercise caution because it can be risky. If you get distracted while driving and lose control of your vehicle, the police may charge you with careless driving. The offence carries a £100 fine and three penalty points on your licence.
Do not touch your handset while driving
Using a phone, tablet, sat nav, or any other portable device that may send or receive data while operating a motor vehicle or motorcycle is prohibited. This means that UK drivers are not permitted to use a gadget in their hand at any time. If you use a phone, tablet, sat nav, or any other device that may send or receive data while operating a motorcycle or driving, you might earn six penalty points and a £200 fine.
Driving involves more than just passing your test and practising driving. You must be aware of the regulations and the most recent changes to driving laws. If you don't know the current regulations, you could unintentionally endanger yourself or others and void your insurance. If you've been driving for a long time, it's easy to dismiss the above tips as patronising, but we all need a reminder once in a while, and the longer you've been behind the wheel, the more likely you are to become complacent.