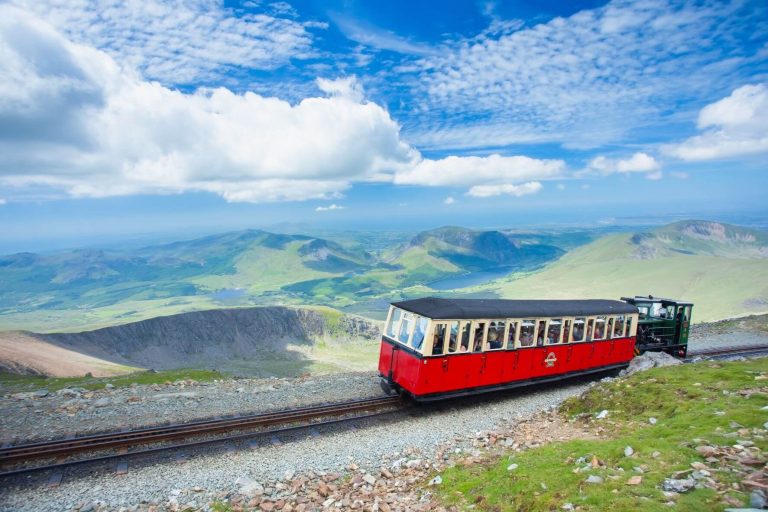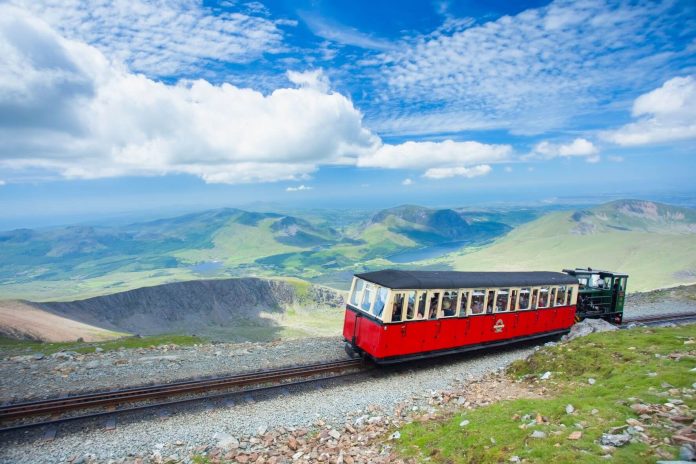 Last Updated on 20th June 2022
With a variety of train routes that go up and down the country, there's no doubt the UK is extremely well-connected by this type of transport – including a number of routes that might just take your breath away. In this article, we've rounded up four of the most beautiful train routes in the UK:
St Ives Bay Line
The St Ives Bay Line is often described as one of the most scenic train routes in Britain. Carrying travellers along the coast past the unforgettable sands of Hayle Towans and Carbis Bay (part of a line of beaches that make up St Ives Bay – listed one of the most beautiful bays in the world) the train's final destination is the spectacular seaside town of St Ives.
How do I get to the St Ives Bay Line? The line starts at St Erth which is the penultimate station on the main line between London Paddington and Penzance.
Snowdon Mountain Railway
The train journey up Snowdon in North Wales isn't one you'll forget in a journey. Passing through viaducts, waterfalls, gorges, caves, and rock faces, this route offers travellers valley views like no other. While the summit building, Hafod Eryri, is closed for the 2022 season, you can still take the train to Clogwyn Station, which is ¾ distance to the summit of Snowdon.
How do I get onto the Snowdon Mountain line? Trains depart from Llanberis Station and begin their climb up Snowdon. Some 12 million travellers have done this journey since 1896.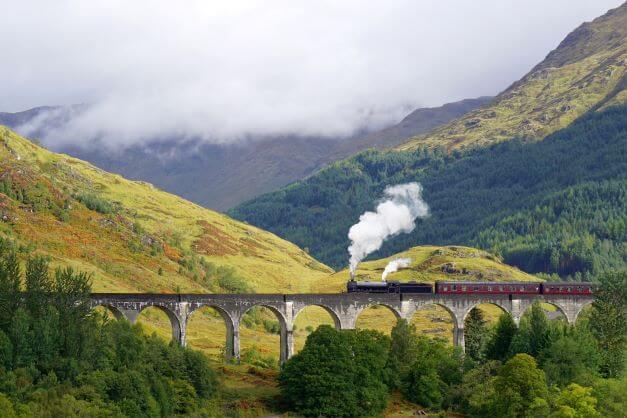 Glasgow to Helensburgh
The route from Glasgow to Helensburgh is on the infamous West Highland Line which offers travellers a breath-taking view of Scotland they can only see by train. Get off at this spectacular seaside location on the Clyde, or carry on to delve deeper into the west coast including the world-famous Glenfinnan Viaduct that was used in the Harry Potter films for the Hogwarts Express.
How do I get onto the West Highland Line from Glasgow? There are direct trains to Helensburgh Central from Glasgow that run on a half hourly service.
Inverness to Kyle of Lochalsh
Travelling along the shadows of forests and mountains, and next to breath-taking lochs and wide-open moors, the Kyle Line is one of the most picturesque ways to see the Highlands. Travellers can enjoy the Torridon Peaks, one of the most distinctive mountain ranges in Scotland, before finishing their trip with magnificent views of Syke.
How do I get onto the Kyle Line? The line starts from Inverness, and the journey from Inverness to Kyle of Lochalsh takes approximately 2 hours 40 minutes.
Crossing over mountains, sandy bays, and infamous movie scenes, even those who aren't major train enthusiasts can't fail to be impressed by these four beautiful train routes across the UK.