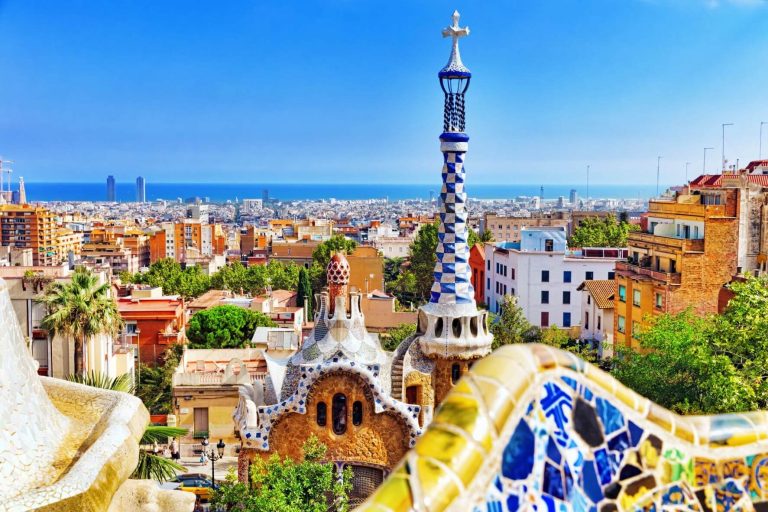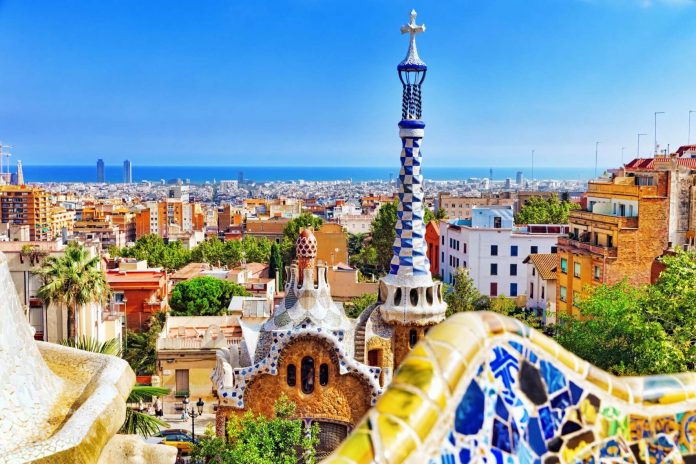 Last Updated on 23rd November 2022
Spain is among the five most visited countries in the world.
This is not surprising when we consider how much Spain has to offer – beautiful cities, stunning nature, and an attractive coastline.
Although every part of Spain is well worth a visit, Catalonia and the regional capital Barcelona are always at the top of the list.
If you are lucky enough to spend more than five days in Barcelona, then you should definitely plan out at least one day trip. From my personal experience, these are the best ones.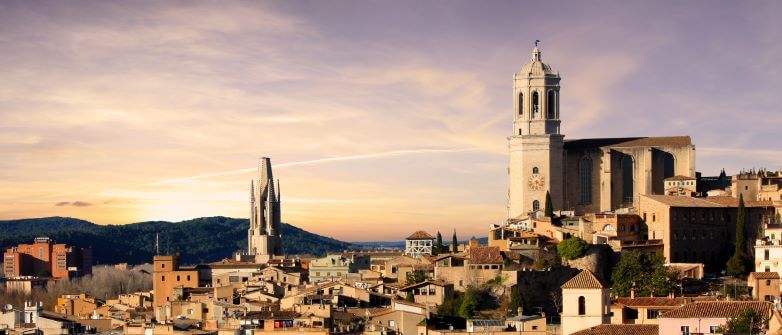 Girona
Girona was somewhat of a hidden gem before Arya Stark ran through the streets of this city in the sixth season of the popular TV show Game of Thrones.
Since then, fans of Game of Thrones have started to visit Girona more and more, but it is still not overrun with tourists, so you can enjoy the Roman, Catholic, Moorish, and Jewish heritage undisturbed.
It is connected to Barcelona by train, so it takes you less than 40 minutes from Barcelona Sants railway station to Estació de Girona, as the station is called in Spanish.
Apart from the place where the shots for the TV show were filmed, you have to visit the Jewish Quarter which is one of the best preserved in the world as well as the medieval walls.
Interestingly, Gustav Eiffel constructed a bridge in Girona before the Eiffel Tower.
Don't miss out on enjoying the food because the city is famous for its excellent food. One restaurant even holds three Michelin stars and has been named the best in the world more than once. Whether you go to El Celler de Can Roca or another restaurant, Girona is a must for every gastro-tourist and slow traveller.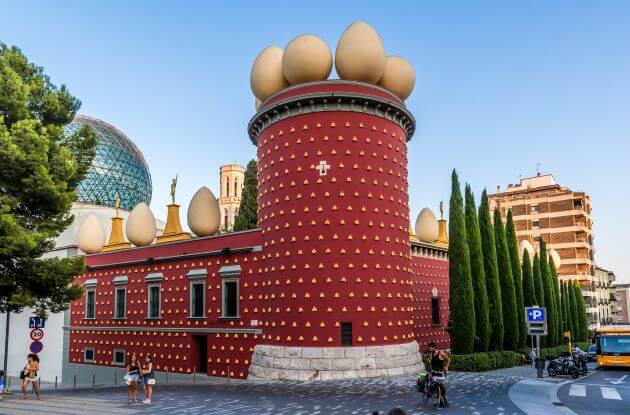 Figueres
Figueres is a small Catalan town, but world-famous thanks to the artist Salvador Dalí.
Salvador Dalí was born on May 11, 1904, he rose to prominence during the 1930s, and is considered one of the most successful surrealist artists of all time.
Together with the city council, he rebuilt the old museum in his hometown, and today it is the Dalí Theatre and Museum.
The Dalí Theatre and Museum is the main reason why this small town is visited by more than a million people every year.
Every part of the museum is carefully planned and arranged, so you will have the feeling that you have entered a parallel reality built by Dali. He is buried in a crypt below the stage. Whether you are a fan of his work and surrealism in general or not, you must visit this museum.
Figueres is approximately 140 km from Barcelona, so again the train is the best option – it will take you to Figueres in less than an hour.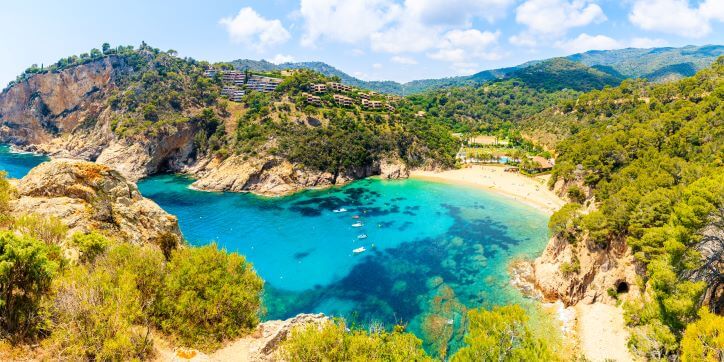 The Costa Brava
The Costa Brava is a coastal region, one of the most popular seaside destinations in the whole of Europe.
The beautiful coast is over 50 km long, has a large number of hotels and apartments, and is generally more affordable than Mallorca and some other parts of Spain.
Barcelona has many beaches, such as the vibrant Barceloneta, the clean Bogatell, and the calm Nova Icària beach. You can certainly enjoy these and numerous other beaches, but if you want to escape from the frenetic nature of the big city, head to the Costa Brava.
The train passes right by the sea and takes you to Blanes, Calella, Tossa de Mar, Lloret de Mar, as well as many other "de Mar" coastal towns.
You can spend the whole day enjoying swimming, sunbathing, and delicious food before returning to Barcelona in less than an hour.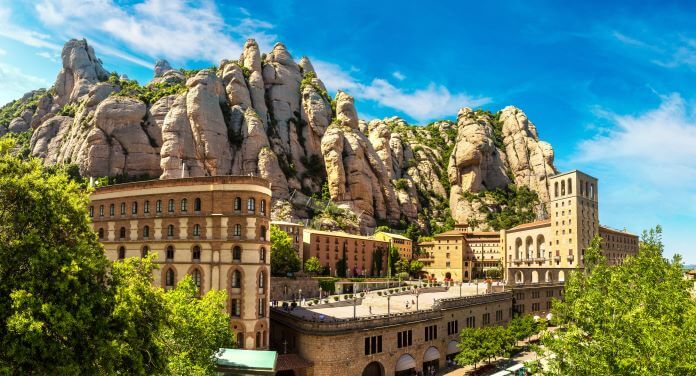 Santa Maria de Montserrat Abbey
No one can remain indifferent to the sights of Montserrat mountain and the monastery located there.
Montserrat is a multi-peaked mountain. The name could be translated as "saw mountain" or "jagged mountain" and both perfectly describe the appearance of the mountain.
Santa Maria de Montserrat monastery is the main thing you should see. This monastery, which has existed for 10 centuries, is home to around 90 Benedictine monks. It is also part of the route of every pilgrim.
The museum houses numerous works of art, including paintings by some of the most famous artists such as Caravaggio and El Greco.
You can take a car, train, bus, or even a cable car. If you want to stay a little longer, you can find affordable hostels, hotels, and apartments.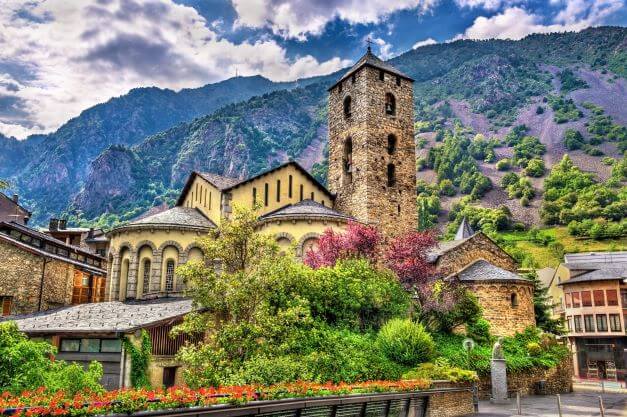 Andorra
Andorra is a sovereign microstate between France and Spain. You won't need a visa for Andorra.
Although it is not part of Spain, it is a great option for a day trip from Barcelona since it takes you a little more than 2 hours to get there. You can also consider spending one night in Andorra la Vella to make sure you have enough time to visit everything.
You will see magnificent nature in the Madriu-Perafita-Claror Valley which is UNESCO-listed. There, you can try different outdoor activities. Romanesque chapels are another attraction of Andorra, and most of them are very old, dating back to the Middle Ages.
Many decide to visit this microstate because of duty-free shopping and one of Europe's largest spas.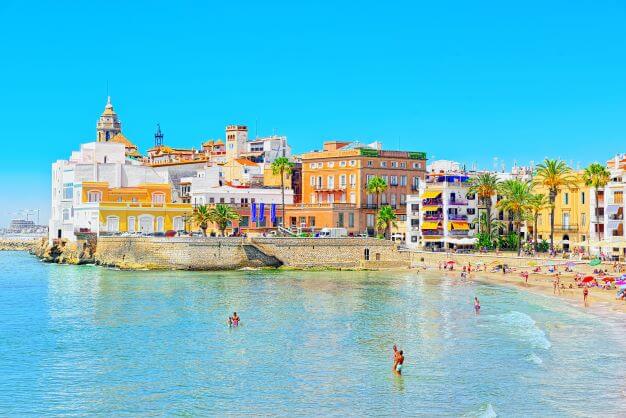 Sitges
Tossa de Mar, Lloret de Mar, and other coastal towns are located between Barcelona and the border with France.
If you go in the opposite direction, towards Valencia, you will reach Sitges.
Sitges was once a fishing village and the summer residence of the painter Santiago Rusiñol, and today it is known as "little Ibiza" or "Ibiza in miniature". It is often called Saint-Tropez of Spain too, which is an excellent indicator of prices in this city. Accommodation and everything else are significantly more expensive compared to Costa Brava.
There are 17 beaches and enough hotels for all the tourists who come in the summer. The economy is based on tourism.
Sitges is known as a gay-friendly destination. Interestingly, a third of the residents are foreigners, mostly from the UK and Scandinavia.
The Sitges Film Festival is an annual film festival specialized in fantasy and horror films. It attracts visitors from all over the world, especially fans of those genres.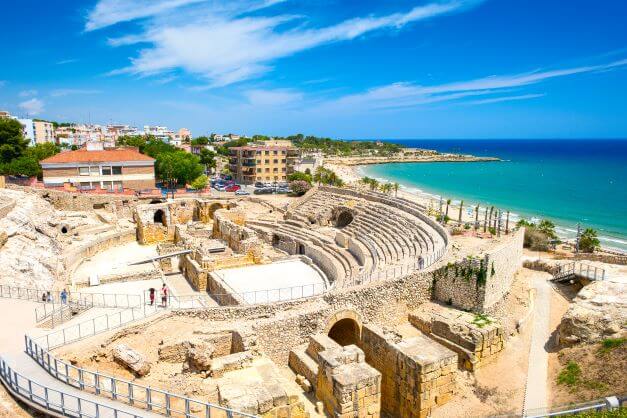 Tarragona
You should spend a whole day in Tarragona, but if you are short on time, you can take the Tarragona and Sitges tour. There are organized tours, but you can organize everything yourself as well.
This port city was founded before Christ and was a provincial capital during the Roman Empire. Due to such a long history, there are many archaeological sites, including a huge Roman amphitheatre.
Old Town and a monumental cathedral are also marvellous.
The high-speed train will take you from Barcelona in half an hour if you decide to tour Tarragona separately from Sitges.
Tarragona belongs to the Costa Dorada, which many consider even more beautiful than the Costa Brava, so don't forget to set aside an hour or two to go to the beach.
My recommendation is to visit Tarragona in September during The Santa Tecla festival.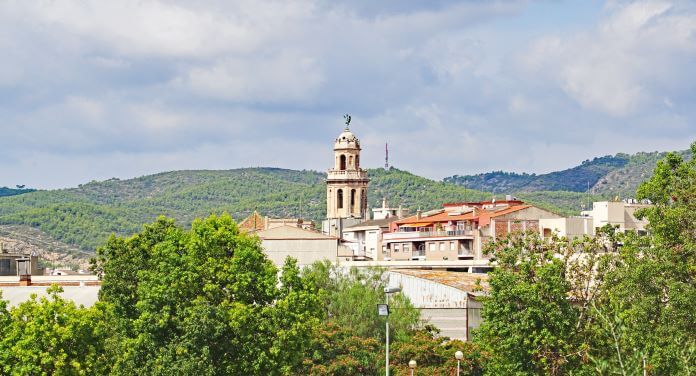 El Vendrell
Between Sitges and Tarragona, you can stop to visit another place – El Vendrell.
This whole region is famous for its wine, and Vendrell is the place from where you can start your wine tour. Bodegas Torres, a wine-growing company present on the market for more than 150 years, is located nearby.
In summer, you can enjoy the beaches and clean, safe water, which is why it deserves the Blue Flag certification.
There is an interesting Baroque church in the city, as well as some other historical buildings.
If you like Spanish literature, you may have heard of Ángel Guimerá, who was nominated for a Nobel Prize in the early 20th century. He spent most of his life in El Vendrell.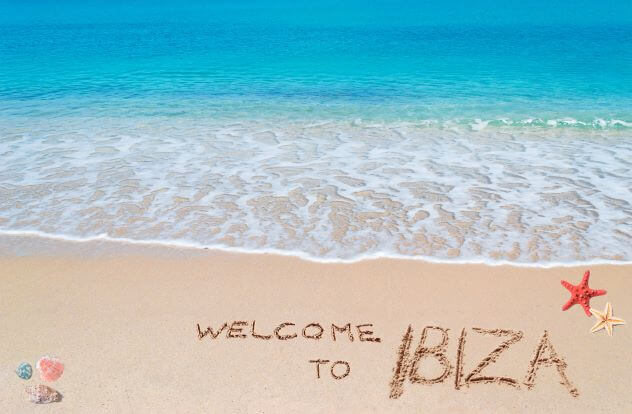 Weekend trips
From El Prat airport you can fly to practically any part of the world. Also, Renfe trains can take you all over Spain, and even beyond, for example to Paris.
That's why you have so many choices for weekend trips. The following two won't take much time, and you'll have a fantastic short vacation.
Ibiza
Cheap flights from Barcelona to Ibiza are available every day. This gives you the opportunity to ideally tailor your trip.
You can also take a ferry, which is a nice experience, but the ride takes about 7 hours. That is too much when you are going for only 2 or 3 days. If you really want to experience the ferry ride to Ibiza, consider taking a one-way ferry and returning by plane.
Ibiza is known as one of the nightlife capitals of the world. That is certainly true, and besides beaches, restaurants, and nightclubs, visit Ibiza old town.
Mallorca
Mallorca is incomparably bigger than Ibiza and cheaper for the most part.
The number of flights, price, and duration of the ferry ride are approximately the same as for Ibiza.
Palma de Mallorca is the capital and you will need at least 2 days to see all the landmarks. The food is spectacular, and the beaches will not disappoint you, on the contrary.
If you prefer lying on the beach and drinking cocktails, El Arenal, Can Pastilla, and other places around Palma de Mallorca are better choices. Then you can take a bus and go to Palma de Mallorca. For those traveling on a budget, keep in mind that accommodation on the opposite side of the island from Palma de Mallorca is significantly cheaper.
Every tennis fan must visit Manacor, Nadal's hometown, where his academy is located.
Conclusion:
You need months, if not years, to explore Catalonia.
Visiting Barcelona plus the day trips I talked about are a great way to start.
After that, you can consider taking a train, bus, or plane and resuming your tour of Spain from Madrid, Andalusia, the Basque Country, or Valencia.
One thing is unquestionable – Spain is an endless source of inspiration for every traveller.