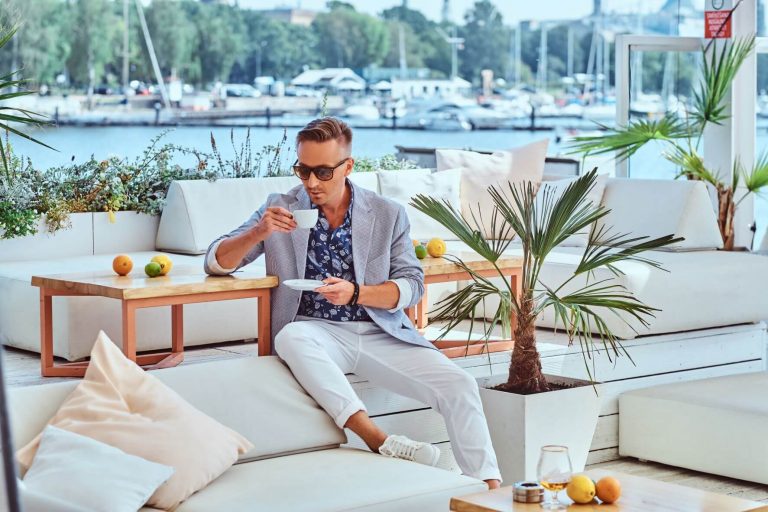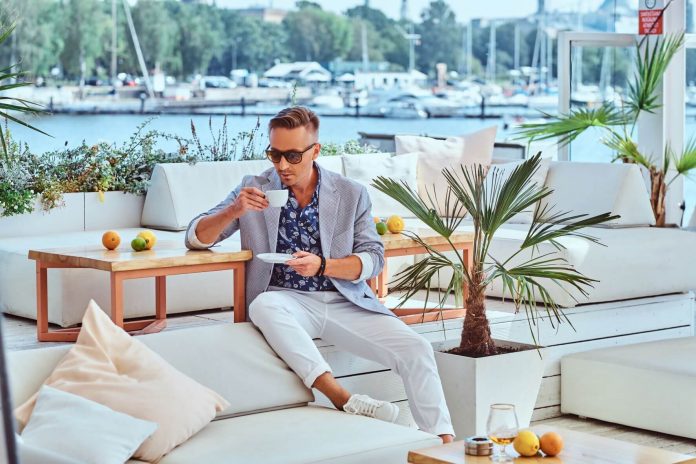 Last Updated on 5th October 2022
Regardless of who you are or what you do, we all lead busy lives. It seems like each day we're always doing something different. Whether you're off to work, going for a drink with friends, heading on a date night, or jet-setting somewhere hot, what you wear for these occasions really does matter! After all, you wouldn't turn up to a first date in a pair of tracksuit bottoms and trainers…
Whatever is on the agenda, you need to be sure you've picked out the right attire for the event. For those who don't pay much interest in fashion, we don't want you scratching your head and worrying! Here, we will look at ways to dress for each occasion, which is bound to reduce stress and leave you with an appropriate outfit to wear.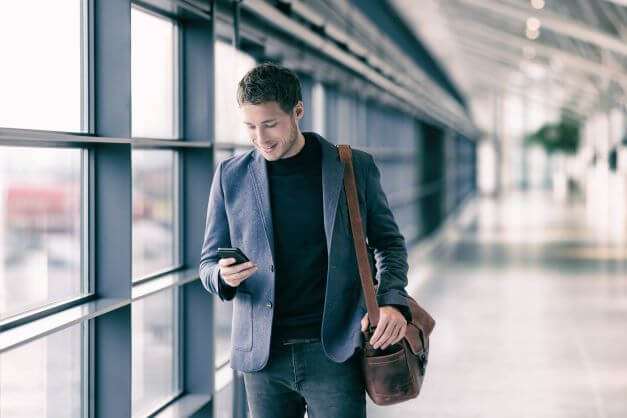 Smart Casual
If you're planning to grab some food with some pals or head to your local bar, it's a good idea to stick to a smart casual dress code. Saying this, you will still want to present yourself in a manner that makes others respect you. Make sure you step up your style when attending social events. No matter where you go or who you encounter, you'll be creating lasting impressions without even realising.
For casual nights out, opt for a pair of great-fitting jeans and team it with a nice, collared shirt. This may even be the time to stick on a funky blazer that you've been dying to wear. In some scenarios, a necktie is a great addition. However, it's not an essential, and they aren't expected in most casual situations. Men's Flair has a range of smart casual attire ideas you can check out. They are experts when it comes to men's fashion, teaching you tricks that can enhance how you dress for the better.
First Date
If you've managed to score yourself a first date, first of all – congratulations! We appreciate you'll have all sorts of emotions in the lead up to it. But, one thing that is sure to be at the top of your mind is what on earth to wear! The good news is this can be whittled down quickly. Firstly, what type of date are you going on? Are you heading to a swanky bar for a drink, or sticking to a coffee shop?
Once you know the kind of first date you're heading on, you can plan your outfit accordingly. For example, if you're going for a stroll in the park, we don't recommend putting on a smart suit. After all, you don't want to scare your date away! If you're going for a casual drink, stick to a simple shirt and jeans. For those going for a posh meal, you can pull out your suit for this. The rule of thumb is to ensure your clothes aren't creased, dirty, or untidy! If they are, don't be surprised if you don't get a second date.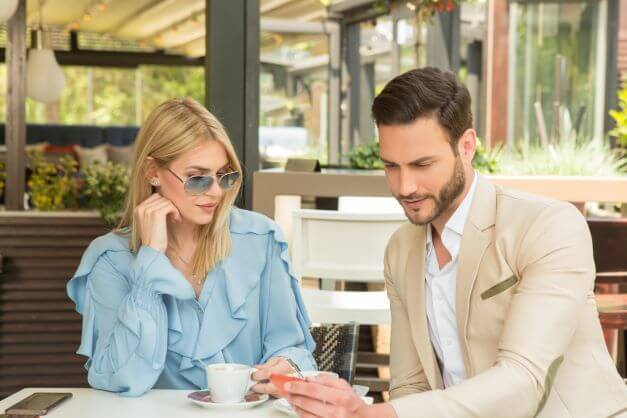 Evening Out
Maybe you're off to the West End to catch a musical, or you're trying that new amazing restaurant in town that you've wanted to visit for ages. Whatever the agenda, you want to make sure you look your very best. In these situations, darker colours and slim lines are your best friend. Anything too loose will make you look sloppy, which can result in bad impressions.
Mixing business and formal casual should give you the perfect balance for an evening out. Simply find a subtly patterned shirt, slim tie, nice jacket, and you're good to go. You may see this as the perfect opportunity to whip out your polished oxfords for the occasion too.
Job Interview
When it comes to securing your dream job, there tends to be one thing and one thing only that's in the way – the interview. Job interviews are part and parcel of life. They serve as a chance for both you and the employer to meet each other, get a feel for the role, and of course, establish whether you have the right transferable skills for the position. When walking into the interview, what you wear means everything. Your clothing can either put a smile on the employer's face or have them throwing your CV in the bin a mere second after you leave the door.
It's best to keep things simple during a job interview. Make sure you take time to research the company's dress code before the big day arrives. Not every company has the same policies. Startup companies have a reputation for being more relaxed, whereas a law office normally steers more towards a more traditional environment. A nice navy-blue suit will relay feelings of friendliness and trust to the interviewer. It's always best to opt for a white shirt too. Regarding ties and accessories, it's wise to go for solid colours or conservative prints.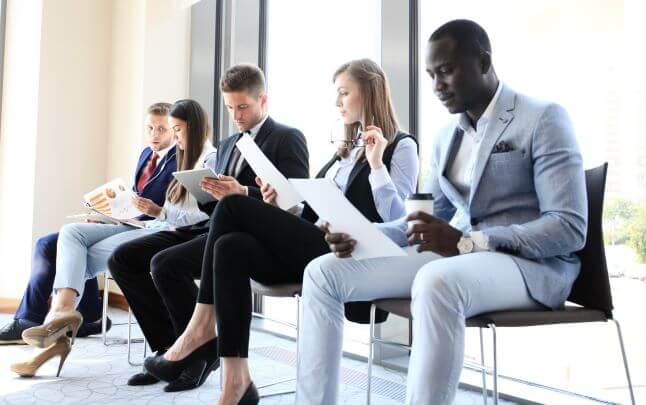 Work
For those who are employed and happen to work in an office environment, you will likely find yourself in one of either two situations – business casual and business professional. As we've briefly touched on, some businesses have a laid-back policy when it comes to the dress code. While this may not mean you turn up to the office in sportswear, you may be allowed to wear a smart top and a pair of jeans for work.
If there is a strict dress code policy in place, it's your duty to adhere to it and pick appropriate clothing. Make sure to speak to your employer if you have any worries or concerns about what you can and cannot wear in the office. You don't want to stand out like a sore thumb, so getting clarity first is essential.
Day-to-Day Errands
Whether you're off to the post office, supermarket, or shopping elsewhere, you may be stumped on what to wear for these occasions. The good news is the choice really is down to you. No one will bat an eyelid if you've got your sweatpants on. The same can be said for a full-blown suit! Shoppers may just think you're off somewhere nice later on.
What we do advise is you wear something that's comfortable. If you're doing day-to-day errands and out of the house for many hours, you'll want to be in breathable attire. Also, make sure to look at the weather forecast before you head out the door so you're not soaked wet through!

Holiday
One thing we all look forward to each year is our annual holiday. If you're going on a family holiday, a city break with your partner, or a trip away with friends, knowing what to wear for your adventure can be difficult. Like with day-to-day errands, the first thing to do is check what the weather will be like. This is because you're not going to be wearing a woolly jumper on a summer holiday in Spain!
If you're off somewhere hot, you'll need to pack clothes for by the pool, the beach, and your evening meals. A mixture of casual and smart attire is best. Those off somewhere a bit chillier need to invest in warm and comfortable clothing for their trip.
Now you've got a better idea of what to wear for these occasions, it's time to kit your wardrobe out! As long as you've got the basics and invested in high-quality clothes, you can't go wrong. Whether you're popping to the shop or hosting an important business meeting, knowing what to wear for each of these events is essential.