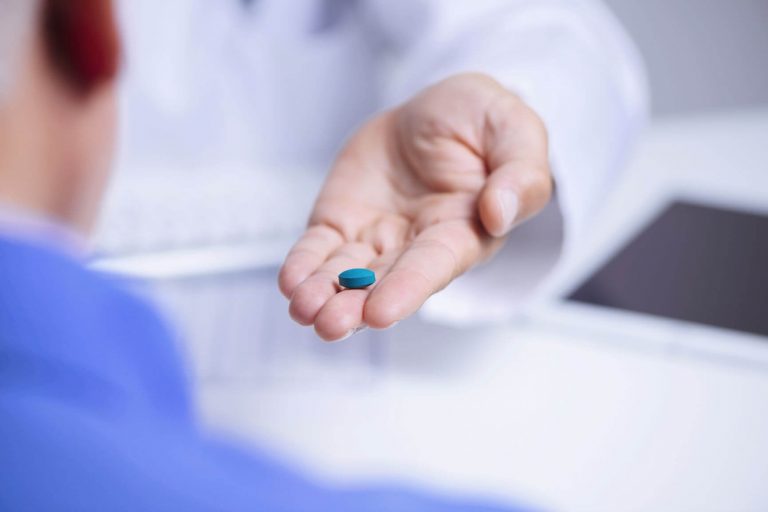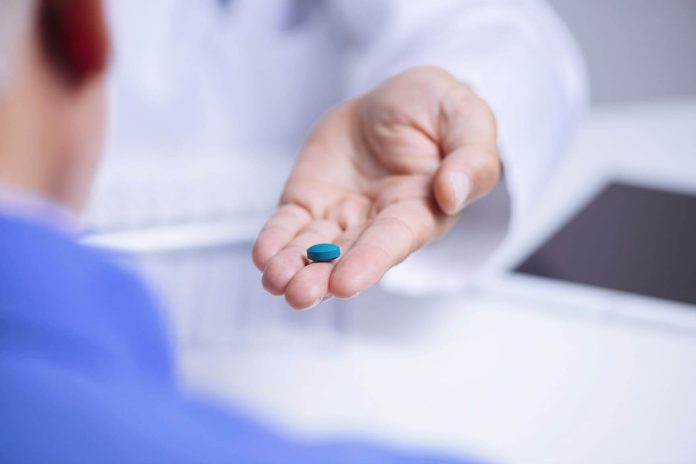 Last Updated on 8th January 2022
If you're suffering from erectile dysfunction (ED), then you may be desperately wondering if securing Viagra on the NHS could help better your situation.
However, unfortunately the answers as to whether this is possible aren't perhaps as straightforward as one might hope. This is likely disappointing news for you, especially when ED is thought to be one of the most taboo issues in men's health today. Understandably, there could be a sense of urgency to this situation, and it can be exacerbated if you're encountering numerous dead ends.
Of course, you can't leave your ED untreated forever. You should try to make sense of these matters quickly and secure suitable treatment at the earliest opportunity. The guidance below should better your chances of making both things happen.
The Definitive Answer
Put bluntly, you cannot secure a prescription for branded Viagra on the National Health Service.
The first thing to understand is that Viagra is a branded medication that's essentially sildenafil, which is commonly used to combat ED. Originally, this perhaps gave it a certain element of status, a pioneering product that even had a robust patent placed upon it. For a limited time up until 2013, Viagra's makers, Pfizer, were the only company allowed to use the active ingredient, sildenafil, in treating ED. Naturally, high profile exclusivity would breed higher expenses for the buyer.
The next element to consider is that the NHS has a long and storied history of struggling financially. In 2018, some senior doctors even accused the UK government of deliberately underfunding the NHS to accelerate privatisation plans. Still, regardless of reasons, the core matter remains the same: The National Health Service is critically short on funds and has been for years.
It could be said these two factors are entirely incompatible with one another. Prescribing Viagra through the NHS once made GPs uneasy due to its sheer expense, and it's unfortunately got to a place where it's now almost entirely blacklisted, save for special circumstances. Unfortunately, the treatment is simply too expensive for an underfunded NHS to afford on a regular basis.
The Helpful Alternatives
Viagra's large unavailability via NHS prescriptions is likely no cause to give up hope. It could be that many alternative solutions are available to you instead.
As the patent on the Viagra product ran out in 2013, other drug manufacturers entered the fold to produce their own Viagra variations, though using the same set of ingredients. They're more cost-effective to buy than from the NHS, and doctors are more likely to prescribe the cheaper variants also. Fittingly, these generic versions are dubbed sildenafil, the very same name as the active ingredient in Viagra. This could be rather symbolic in nature, in that the product gets straight to the point without any of the stress and convolution that's long surrounded prescribing branded Viagra.
When seeking treatment for your ED, try to remain positive and focused despite any setbacks. You may well have begun this journey by asking yourself 'can you get Viagra on the NHS?' and 'how many Viagra will a doctor prescribe?', but the obstacles incurred here can lead to better things. For example, Chemist Click is an online pharmacy where various prescriptions of Viagra can be purchased at an affordable price. If you use a private GP then you can also potentially waver consultations fees here also, in addition to having your goods delivered discretely to your door. They also have a tool that effortlessly enables reordering also. Ultimately, your wider search for ED treatment may possibly lead you to a more dynamic and cost-effective support system.
Authenticate Online Pharmacies
You now know that securing branded Viagra via an NHS prescription is almost impossible and that alternative arrangements are possible.
However, you may understandably harbour some trepidations about sourcing important ED treatments from an unfamiliar entity. After all, the NHS is perhaps the pride and joy of the UK in general, and to venture beyond their bounds in healthcare may justifiably cause you some anxiety, particularly if you're not privy to going private usually. However, these feelings are likely nothing that a few backup checks cannot swiftly abate.
Knowing what credentials to look for in an online pharmacy may give you additional peace of mind when dealing with them. You may be able to subside any of your suspicions by:
Ensuring the online pharmacy is registered with the General Pharmaceutical Council (GPhC).
Checking that any online doctor service is registered with the Care Quality Commission (CQC).
Verifying that any doctors you interact with are registered with the General Medical Council (GMC).
Ensure that all pharmacists you interact with are registered with the General Pharmaceutical Council
These types of checks should not only instil you with greater confidence, but also help you avoid being scammed by sellers of fake products too. Ultimately, though the NHS may not be able to prescribe you branded Viagra, there are still healthcare professionals out there that will do all in their power to help you treat your ED or any other health concern that ails you. Try not to lose hope, as there is always another path to securing treatment.