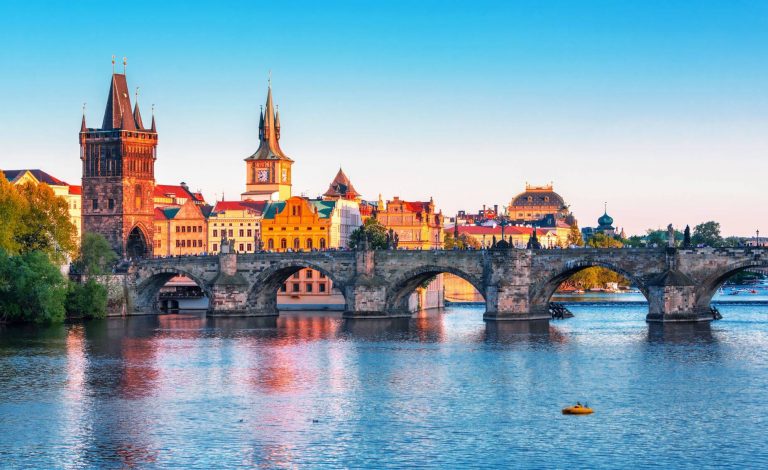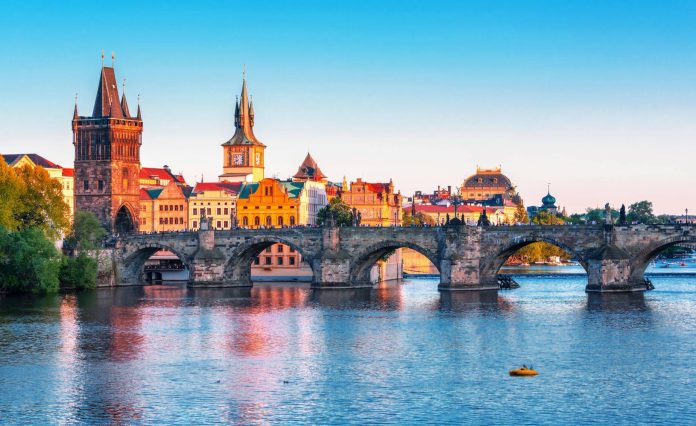 Last Updated on 3rd January 2023
Prague is a very old city. The region was settled for thousands of years, and the rise of Prague began in the 14th century when it became one of the major European cities. During the communist period, we can say that Prague overall was a hidden gem because it did not attract so many tourists.
But after the Velvet Revolution in 1989, tourism flourished, and today almost 10 million people visit Prague every year, which puts it right behind London, Paris, Rome, and Istanbul.
However, many places tourists have yet to hear about are worth your time once you arrive in this central European city. So let's start a tour of Golden Prague together.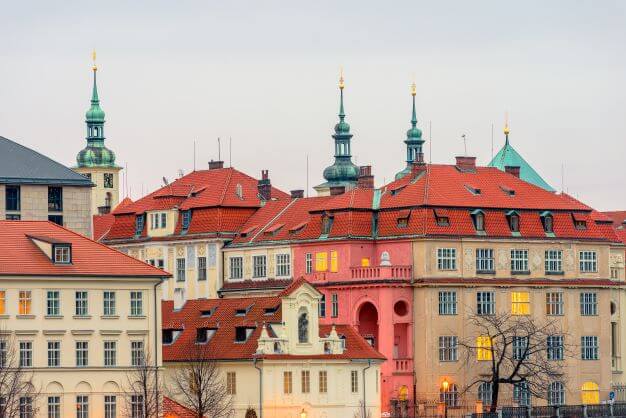 Klementium Library
Clementium library (Klementium in Czech) is one of the most beautiful libraries in the world. It looks like it belongs in the Harry Potter world. You will feel that you have left the Czech Republic and teleported to Hogwarts.
This Baroque library hall is located in the immediate vicinity of the most famous bridge in Prague – Charles Bridge. That's why it surprises me even more how it is possible that most tourists have never even heard of the library. Don't repeat their mistake. While walking around the Old Town, visit to see over two hundred thousand books and numerous historical artefacts.
It is located inside the Clementinum, a historic building complex, so you can see other interesting things besides this magical library. From the top of the tower is an excellent view of Prague.
U Medvidku restaurant and brewery
Address:Na Perštýně 5, 110 00 Staré Město, Czechia
The Czech Republic is world-famous for its beer. In many places, beer (or pivo, as the Czechs call it) is cheaper than water.
Undoubtedly, it is heaven on earth for all beer lovers. You will find many pubs and breweries, but "U Medvidku" is my recommendation. You can become a part of the 500-year-old beer brewing tradition in different ways.
The simplest thing is to go there for lunch, eat local dishes, and grab a beer made according to an almost unchanged recipe for half a millennium. You can do much more than that. An interactive beer tour and brewery spa are available. I bet you've never bathed in beer.
X-BEER, with a content of alcohol of 11.8%, is another thing that "U Medvidku" is famous for. However, that is more than double the content of alcohol compared to regular beers, so drink responsibly.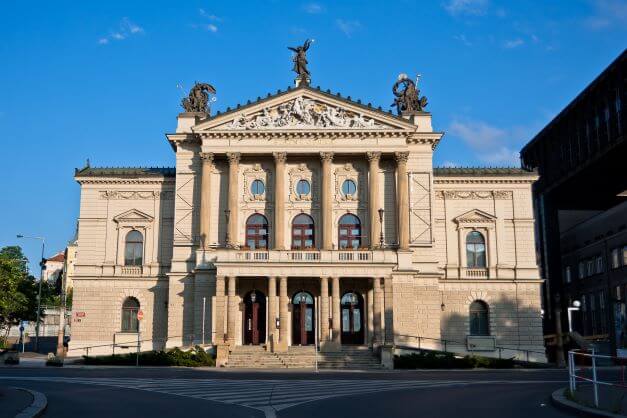 The Prague opera house
I guess you won't miss the Jubilee Synagogue and the National Museum, but make sure to visit the State Opera house located roughly between the synagogue and the museum.
Built in 1888, it was named after Bedřich Smetana, a Czech composer, for decades. Currently, approximately 300 performances are held there each year.
There are guided tours even when there is no performance that day or if you don't want to go to it but just to see the building. You will be amazed by the luxury, details, and acoustics.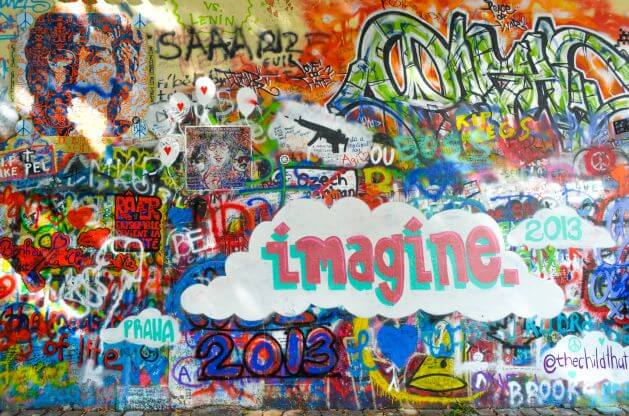 The John Lennon Wall
John Lennon is one of the most influential people in pop culture ever. That's why there are places dedicated to him all over the world, even in places where he never sets foot, like Prague.
During the 80s, freedom in the Eastern Bloc, to which the Czech Republic belonged, was minimal. After Lennon was killed in 1980, young Czechs began gathering around the wall now known as the Lennon Wall.
Many graffiti and murals dedicated to him symbolised resistance and hope. After the situation changed, the Lennon Wall became a popular tourist attraction and a place where people still gather today to protest against many things, the latest of which is the Russian invasion of Ukraine.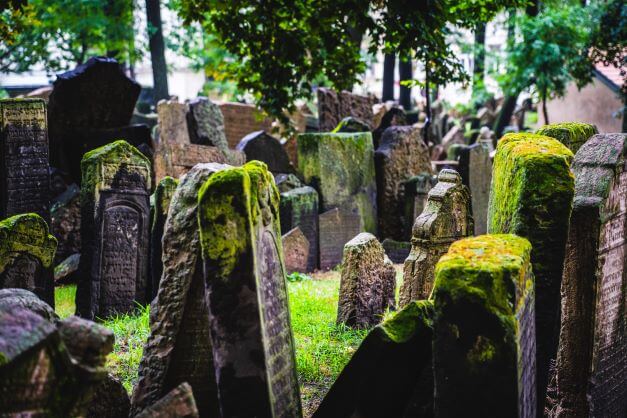 Old Jewish Cemetery
One may consider visiting cemeteries morbid, but all those who have visited Highgate Cemetery in London, Père Lachaise in Paris, or Tikhvin Cemetery in St. Petersburg should not miss the Praha Old Jewish Cemetery.
Burials have been held at this cemetery since the first half of the 15th century, and over 10,000 people have been laid to rest there.
The decorations of many graves are stunning, and the atmosphere is very unusual, somewhere between eerie and fascinating. For Jews, a visit to the cemetery can also have religious significance because Rabbi Loew is buried there.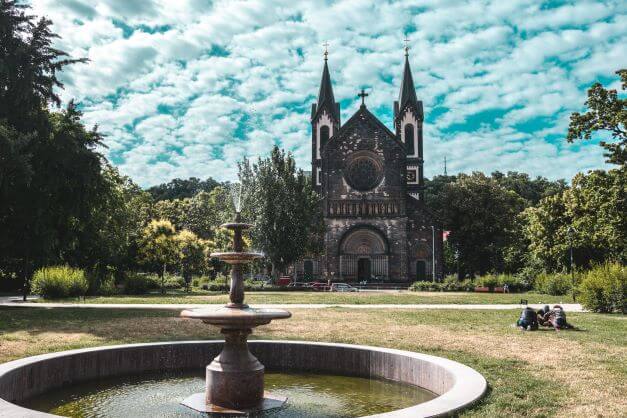 The Church of Saints Cyril and Methodius
The Saints Cyril and Methodius Cathedral is an Orthodox church.
This church gained importance during the Second World War since agents involved in the assassination of Reinhard Heydrich hid in it. The Nazis found them, and then a fierce gun battle ensued, which was not survived by a single agent.
Today, in the church crypt, you will find a museum dedicated to these heroes, and you will also see bullet holes on the wall. Before visiting the church, watch the movie "Anthropoid" to learn more about Operation Anthropoid – the plot to kill Heydrich, the mastermind behind the Final Solution.
The Cold War Museum
The period of geopolitical tension between the Western Bloc and the Eastern Bloc, and primarily the United States and the Soviet Union, is called the Cold War.
Then the world was on the brink of the third world war, and intelligence work reached its peak. Paranoia was present everywhere and primarily rooted in Eastern Bloc countries where StB, Securitate, KGB, Stasi, and other intelligence services controlled every part of society.
If you are interested in seeing how wiretapping was carried out and what other methods they used, head to the Václavské nám. 45 downtown and visit The Cold War Museum.
Mucha Museum
Art enriches our lives, whether music, film, painting or something else. That's why I have to put a gallery or, more precisely, a museum on this list because it contains illustrations, pictures, graphics, and many other things.
Alphonse Mucha was a Czech painter and artist who lived and created in Paris during the Art Nouveau period. He was one of the most prominent Art Nouveau painters, along with Klimt and Toulouse-Lautrec.
This museum houses most of his works, and you can enjoy the rooms decorated as when he lived, where music from that era is played.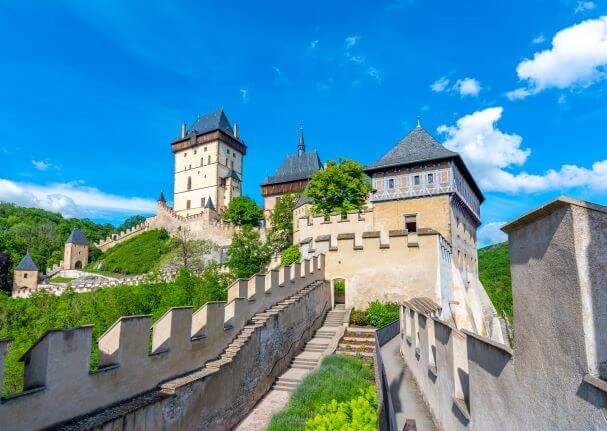 Karlstejn Castle
If you are going to spend more than two days in Prague, you have to go 30 kilometres southwest to see Karlštejn Castle. It is a large Gothic castle founded in 1348 by Charles IV, Holy Roman Emperor-elect and King of Bohemia.
The Castle is wholly preserved, and you will be able to see how the rulers of Europe during the Middle Ages lived.
Be prepared for the climb to the Castle, which is not too long or strenuous, but can be problematic for people with mobility problems. Fortunately, you can hire a fiacre to take you all the way to the entrance.
Conclusion
I believe that you have already included the popular Prague instagrammable spots of Old Town Square, the Astronomical Clock, Prague Castle, Golden Lane, and some of the many nightclubs in your itinerary.
Now it's time to start packing and enjoy this fantastic city. Check summer and winter working hours and book tickets in advance, just in case.
Karlovy Vary and other spa cities in the Czech Republic are a perfect getaway from the hustle and bustle of Prague.